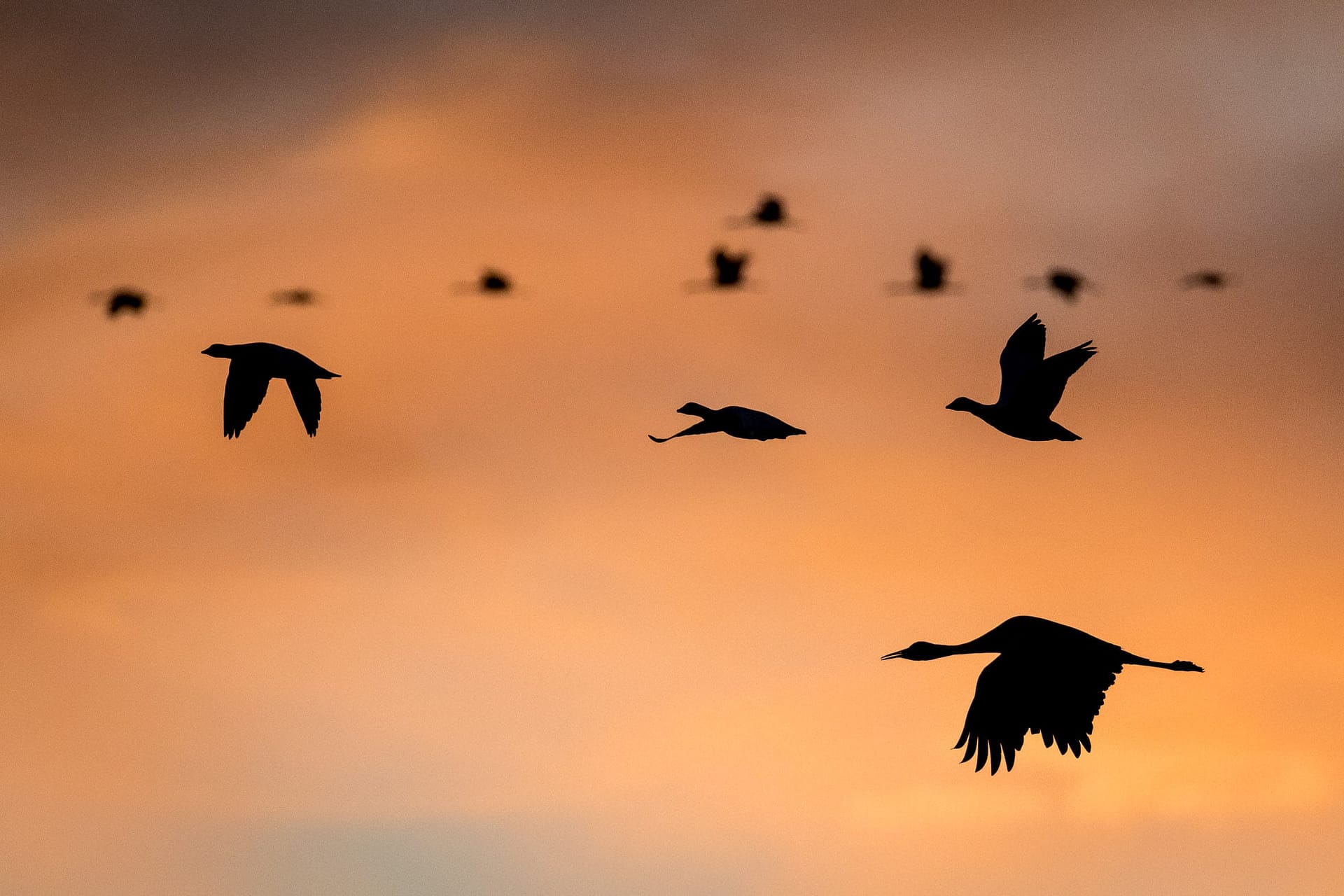 NEWS & UPDATES
Stay up-to-date with new tours, special offers and exciting news. We'll also share some hints and tips for travel, photography and birding. We will NEVER share nor sell your information!
Bosque del Apache Festival of the Cranes — November 2021
NOTE: The 2020 Festival of the Cranes has been canceled due to COVID-19 – please read the organizer's statement HERE.
The week before Thanksgiving, members of the Wildside team converge upon the Bosque del Apache National Wildlife Refuge to share in the incredible spectacle of migration. Thousands of Sandhill Cranes and tens of thousands of Snow and Rosses Geese gather in central New Mexico to take advantage of the rich feeding grounds available for their over-winter needs.
Friends of the Bosque have hosted the Festival of the Cranes for 31 years and the event gets bigger and better each year. For more information visit the FESTIVAL of the CRANES website and look for our booth at the event next year!