Alaskan Adventure with Manomet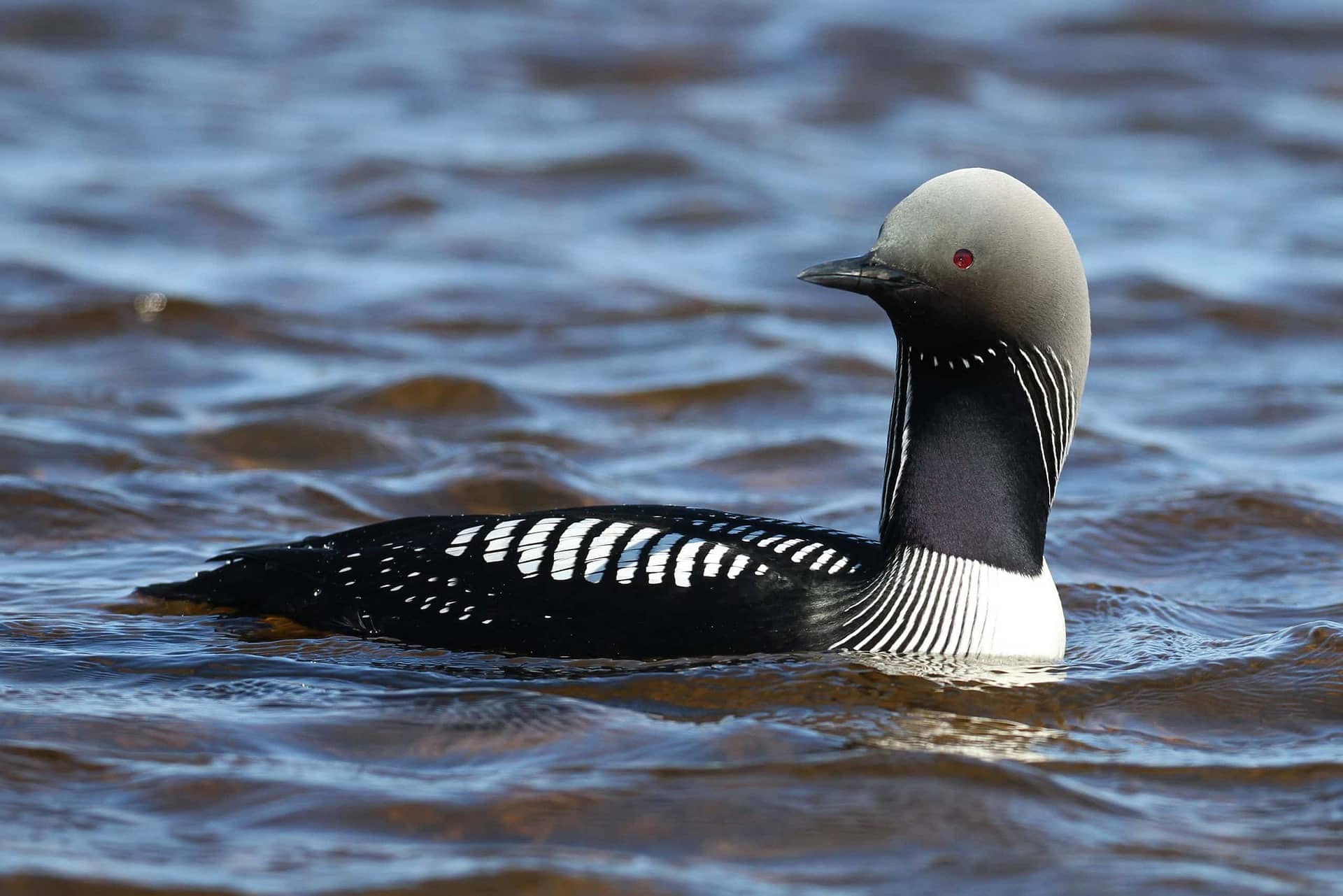 TOUR FOCUS

BIRDS & WILDLIFE
SCHEDULED TOURS
2024 :: June 12 - June 22

TOUR COST
From: $6,850 (See details)
Cost is per person, double occupancy from Anchorage (ANC)
GROUP SIZE
6 - 10 Participants
AVAILABILITY
2024: 8 spaces available
PRIVATE TOUR OPTION
This tour is available as a private trip for any size group. The tour cost will vary with the number of people and any custom requests.
If you have been on this tour, please be the first to leave a review!
Highlights of Alaskan Adventure with Manomet
Private partnership tour for Manomet Inc.
Manomet's Dr. Shiloh Schulte & Brad Winn as coleaders!
Visiting Utqiaġvik, Nome, & the Kenai Fjords
Exceptional wildlife-watching experiences!
Fantastic photography opportunities!
Description of Alaskan Adventure with Manomet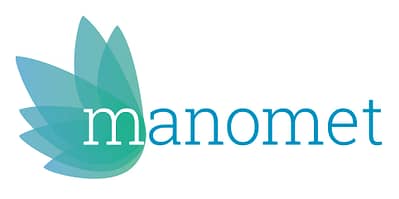 This 10-day Manomet partnership tour was specially designed to enjoy the incredible breeding-season highlights of Alaska's most wild places – Utqiaġvik to the North, Nome to the West, and Kenai Fjords to the South! This is truly a bucket-list opportunity for wildlife enthusiasts, and the ultimate opportunity to explore Alaska with Manomet's dedicated biologists who have collectively spent decades studying breeding shorebirds throughout the Arctic. Anchorage will serve as our base between excursions to remote outposts, each with their own collection of special target species – many of which we will see engaged in courtship and breeding behavior! The scenery and photo opportunities will be superb! This is sure to be a trip to remember!
Anchorage. As the largest city in Alaska, Anchorage will be our hub for branching out to the more remote regions of the state. Nestled between Cook Inlet and the Chugach Mountains, Anchorage features several city parks and reserves that we will visit for a few target species. Westchester Lagoon and Potter Marsh provide good introductions to the breeding waterbirds of this region. Short-billed Gull, Canada Jay, Varied Thrush, Boreal Chickadee, American Dipper, Spruce Grouse, and White-winged Crossbill will be searched for. Moose, Beluga Whale, and Dall's Sheep may be seen.
Utqiaġvik. The far-northern outpost of Utqiaġvik (formerly Barrow) is where Alaska's North Slope meets the Arctic Ocean. Our flight from Anchorage will take us over the Brooks Range and more than 300 miles north of the Arctic Circle! This small town is literally at the edge of the World. The landscape is fractured into giant polygons of flat tundra, with scattered lagoons and gritty beaches. Utqiaġvik is loaded with a breeding shorebirds and waterfowl, including two of the most sought-after ducks in North America – Spectacled Eider and Steller's Eider! We are likely to encounter Red-throated, Pacific, and Yellow-billed Loons, King Eider, Pectoral and Baird's Sandpipers, Long-billed Dowitcher, Red Phalarope, Pomarine Jaeger, Sabine's Gull, Snowy Owl, and Hoary Redpoll. Much of the birding here will be along the roadsides, with short hikes across the tundra. We may be able to take a special trip out to Point Barrow to search for Polar Bears if conditions are suitable. Various seal species and Arctic Fox may be seen. The Chukchi and Beaufort Seas meet at Point Barrow, and can still be locked in ice at this time of year. Be prepared for cold temperatures (20 to 40°F) during our stay.
Nome. There are daily flights from Anchorage to this remote western outpost along the southern coast of the Seward Peninsula. This region is characterized by vast lowland tundra broken up by patches of drier, upland tussocks, lagoons, and scrubby creeks. Dirt roads reach inland and up and down the coast to access and explore this magical area. We will venture out in search of Gyrfalcon, American and Pacific Golden-Plovers, Bar-tailed Godwit, Aleutian Tern, Golden Eagle, Rough-legged Hawk, Tundra Swan, Bluethroat, Northern Wheatear, Arctic Warbler, White and Eastern Yellow Wagtails, and Hoary Redpoll. Both Willow and Rock Ptarmigan are possible. A primary target here will be the rare Bristle-thighed Curlew which have been found in the center of the peninsula and will require a two- or three-mile hike over the tundra to view. Most of the birding will, however, be done from along the roadsides. We will enjoy comfortable accommodations right along the coast. Muskox, Caribou, Red Fox, and Arctic Fox may be seen.
Seward & Kenai Fjords National Park. The crown jewel of the many scenic regions in southern Alaska is the rugged Kenai Fjords National Park on the southeast side of the Kenai Peninsula. This massive maritime park protects seabird nesting colonies that host many thousands of alcids, cormorants, and kittiwakes. The shear number of seabirds, abundance of marine mammals, exceptional views of snow-covered peaks and stunning glaciers combine to make this area a tour highlight. We'll be taking an adventurous 9-hour boat trip out of Seward and into the fjords that will allow us to view Pelagic and Red-faced Cormorants, Surf and White-winged Scoters, Black Oystercatcher, Black-legged Kittiwake, Common and maybe Thick-billed Murres, Pigeon Guillemot, Parakeet and Rhinoceros Auklets, Marbled, Ancient, and Kittlitz's Murrelets, and both Horned and Tufted Puffins. Humpback Whales, Dall's Porpoise, Steller's Sea Lion, and other marine mammals may be encountered in addition to Black Bears! Small-group tours on 43ft charter boats out of Seward are the ultimate way to view the regions nesting seabirds and mammals. Lunch will be provided on board. These sheltered, glacier bays are often quite calm but there are a few rough stretches of open water, especially near Cape Aialik where we hope to see the very rare Kittlitz's Murrelets. The spruce and hemlock forests in the Seward area are quintessential of southeastern Alaska, and home to a few specialty birds we will target including Rufous Hummingbird, Chestnut-backed Chickadee, Steller's Jay, and Pine Grosbeak.
Length of Tour
11-days/10-nights

Brief Itinerary
Day 1. Arrivals to Anchorage Int. Airport (ANC). Night in Anchorage.
Please take the free airport shuttle to the Holiday Inn Express Anchorage.
Day 2. Flight to Utqiaġvik (Barrow). Evening birding. Night in Utqiaġvik.
We'll meet as a group first thing in the morning for some birding and flights to Barrow.
Day 3. Birding around Utqiaġvik (Barrow). Night in Utqiaġvik.
Day 4. Birding around Utqiaġvik (Barrow). Night in Utqiaġvik.
Day 5. Flight to Anchorage. Flight to Nome. Night in Nome.
Day 6. Birding around Nome. Night in Nome.
Day 7. Birding around Nome. Night in Nome.
Day 8. Flight to Anchorage. Birding in route to Seward. Night in Seward.
Day 9. Kenai Fjords National Park 9-hour boat trip. Night in Seward.
Day 10. Return to Anchorage, with birding in route. Night in Anchorage.
Day 11. Departures from Anchorage Int. Airport (ANC).
Departures from Anchorage during AM or at your convenience.
Cost
Cost is $6,850 per person, based upon double occupancy, from Anchorage (Airport code ANC).
This trip ends in Anchorage (Airport code ANC).
Cost Includes
Cost includes all meals during the tour, all airfare during tour (3 flights), all ground transportation, accommodations, entrance fees, and the services of your professional leader(s).
Cost does not Include
Flights to/from destination city (Anchorage, Alaska), trip insurance, or anything that is not specifically mentioned in the itinerary.
Minimum Number
If fewer than the minimum number of participants registered the trip can still run with a small-group supplement fee per person determined by the number of participants.
Single Supplement
If a single room is preferred, or we are unable to find a suitable roommate for you, a single supplement fee of $1,700 will be assessed.
Deposit Requirements
A $1,000 deposit per person is required to hold each space on this tour. Deposit may be made online by clicking the "Book Your Trip Now" button and using any credit card. If you prefer, you may call us at 888-875-9453 to pay by phone. You may also mail us a check, however, remember that all space is held on a first come-first served basis as deposits are received.
Minimum Number
If fewer than the minimum number of required participants are registered, we may still be able to run the trip by adding a small-group supplement fee, per person, determined by the number of participants registered.
How to Book
In order to hold your space, click the "Book Your Trip Now" button above and complete the deposit process, including payment of the deposit through our Paypal portal using ANY CREDIT CARD. Upon completion of deposit, please visit our secure, online CLIENT INFORMATION FORM to complete your registration.
Final Payment
For all land-based tours: full payment by check is due 120 days prior to the departure date.
For all boat-based adventure cruises of 7-days or longer: full payment by check is required 180 days prior to departure.
NOTE: If you prefer to use credit card for final payment, a 3% fee may be added to cover the credit card merchant fees we incur.
Good quality hotels throughout.
Activity Level Rating: 3 (Note: 1 is easy and 5 is difficult)
Please be prepared for long days of intense (but fun!) birding. This trip involves multiple flights and an all-day boat trip. Short hikes will be taken daily, with one longer hike over uneven tundra. Biting insects are likely to be encountered. There will be many opportunities to sit out a morning and/or afternoon birding session if you'd like to get some rest.
Recommended Field Guide
Sibley Birds West
by David Allen Sibley
**Sibley Bird is also available as a phone app!**
Non-smoking Tour
This trip is for non-smokers only. Smoking is not permitted at any time during our tour.
Transportation
We will be using 12-passenger van(s), driven by the leader(s).
Purchasing Flights
Do not purchase your flights until the trip has been confirmed to go.
Detailed Trip Information
Upon notification that final payment is due (120 days prior to departure for land based tours / 180 days for boat based tours), you will receive a trip package of detailed information for your tour.
Any additional information about the trip, including lodgings, contacts, participants, meeting locations, etc., will sent about 2 weeks prior to the trip departure, or after final payment is received for late registrants.
Travel Insurance
As with all tours, we recommend purchasing Travel Insurance to help cover your investment, for covered reasons. Please see our section on Travel Insurance.
Passport & Visa
US Citizens may require a visa to enter certain foreign countries. See above for any required visa information.
Participants arriving to the USA from a foreign country may need to get a travel visa to enter the United States. Be sure to check the requirements for your country of origin.
Itinerary Changes
The trip itinerary is developed many months ahead of time. Occasionally, despite our best planning, changes may occur during the trip, or we may be forced to alter our plans. Changes may occur because of weather, road conditions, safety concerns or other circumstances. In these situations, it is the leader(s) responsibility to carefully consider and implement appropriate alternatives. Any additional costs incurred because of changes will be the responsibility of each individual participant. Refunds will not be issued as a result of itinerary changes.