FLORIDA: Spring Bird Photography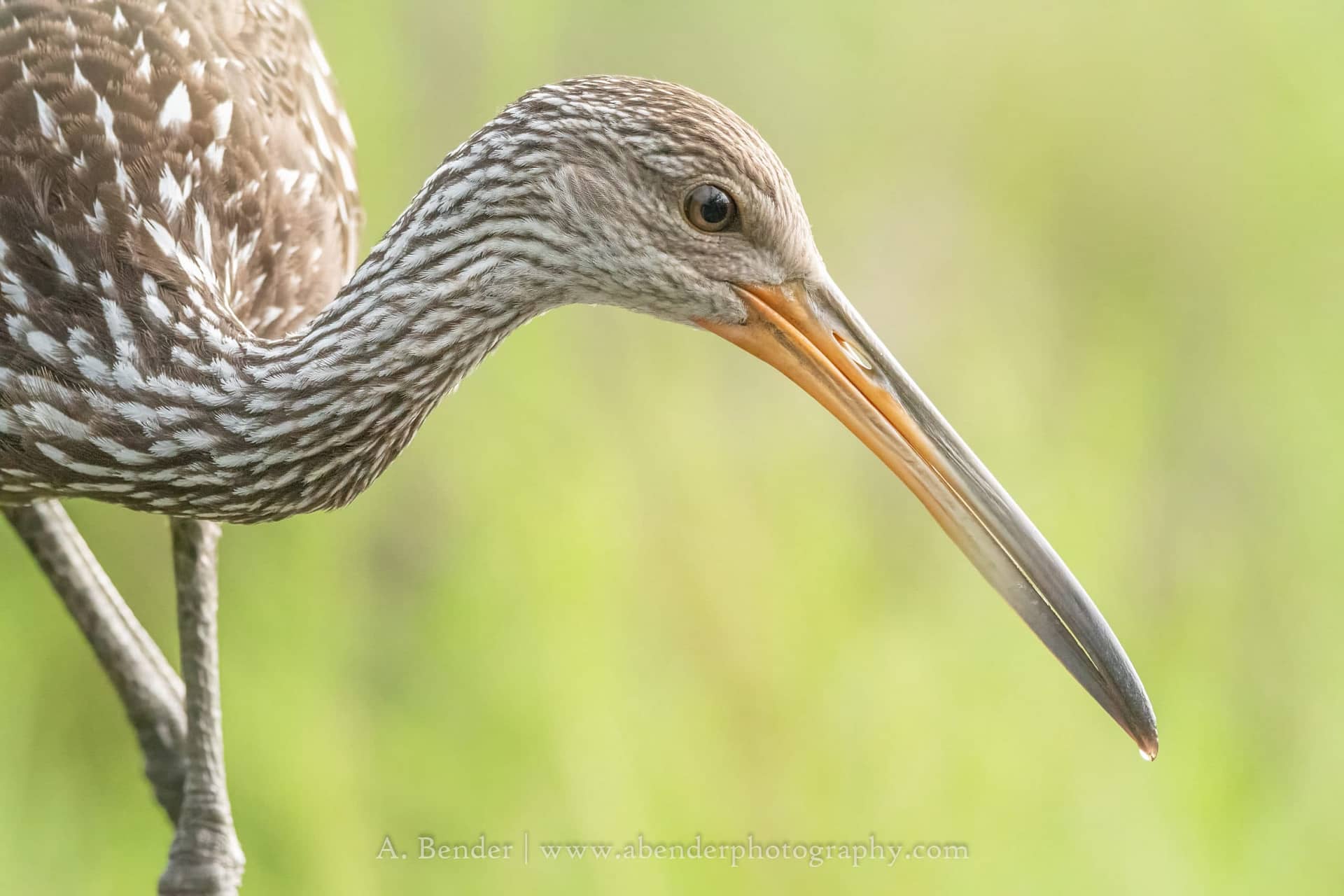 SCHEDULED TOURS
2024 :: April 19 - April 23

TOUR COST
From: $3,049 (See details)
Cost is per person, double occupancy from Jacksonville, Florida (JAX)
GROUP SIZE
4 Participants
AVAILABILITY
2024: 4 Spots Available
PRIVATE TOUR OPTION
This tour is available as a private trip for any size group. The tour cost will vary with the number of people and any custom requests.
If you have been on this tour, please be the first to leave a review!
Highlights of FLORIDA: Spring Bird Photography
Ideal for those attending the Florida Birding and Photo Festival as a pre-festival event
Hands-on photo instruction with Tamron Ambassador Alyce Bender
Photograph wading birds in their finest plumage at close range
Explore hidden gem birding locations in North Central Florida with Bender who grew up in the area and knows the local's spots.
A chance to photograph endangered snail kites and the unusual limpkin during breeding season
Description of FLORIDA: Spring Bird Photography
Florida has long been known as a world-renowned birding destination. On this photography tour we explore some of the lesser-known spots that are just as rich in diversity and photographic opportunities as many of the better-known locations in the state. While visiting the hometown of your leader, Alyce Bender, you are sure to catch a glimpse of the natural world that influenced her work. These natural areas of North Central Florida along the prairie wetlands and under the oak hammocks you can expect to add limpkins, endangered snail kites, sandhill cranes, purple gallinules, and may others to your bird photography portfolio. Throw in a few wild alligators, white tailed deer, and maybe a raccoon or bobcat and you have yourself an entire Florida collection. This tour precedes the prestigious Florida Birding & Photo Festival held annually in St. Augustine, FL. Why not join us for this exciting new tour that will show you the wild side of Florida that you don't get on the coast?
Length of Tour
5-days/4-nights

Brief Itinerary
Day 1 Arrive in Jacksonville, FL prior to 3PM, head to lodging.
Day 2-4 Explore various locations of prairie wetlands, hardwood hammocks, and pine flats in north central Florida.
Day 5 Last sunrise photography session before heading back to Jacksonville for departures.
Detailed Itinerary
Day 1 Arrive in Jacksonville, FL, head to lodging.
We will meet in Jacksonville and have a meet and meal dinner. During our meal, we will discuss what to expect, photography strategies (especially for birds in flight), logistics, and ethical bird photography. Then sit back and relax as Bender does the driving to our lodging in Gainesville.
Day 2-4 Explore various locations of prairie wetlands, hardwood hammocks, and pine flats in north central Florida.
Up early, we head out in the cooler morning light to target various species of wetland birds, to include but not limited to limpkins, white ibis, great blue herons, purple gallinule, great egrets, tricolored herons, American coots, anhinga, little blue herons, and many others. Smaller birds such as swallows, sparrows, warblers, vireos, goldfinches, red-winged and yellow-headed blackbirds are some of the other species seen commonly in the areas we will visit. The potential for raptors such as osprey, hawks, and kites is high along with species such as sandhill cranes.
Midmorning we will break for lunch and some rest before heading out for another session, this time, in an area that is a mix of oak hammock and prairie edge ecosystems. Here the highlight of the show is the endangered Everglades snail kite. But many other wading birds, passerines, and raptors can be found too.
Of the two sessions we are most likely to encounter more terrestrial wildlife, such as deer and raccoons in the morning, while reptiles such as alligators, turtles, and snakes are more likely to be seen in the afternoon sessions.
Day 5 Last sunrise photography session before heading back to Jacksonville for departures.
We will pack out early, catch one last sunrise at wetlands before heading back to the airport for late afternoon/evening flights home, or, for those attending the Florida Birding & Photo Fest, travel to St. Augustine, FL.
Cost
Cost is $3,049 per person, based upon double occupancy, from Jacksonville, Florida (Airport code JAX.
This trip ends in same as arrival city (Airport code JAX).
Cost Includes
Cost includes meals (from dinner of first day to breakfast on last day), airport transfers, all ground transportation, accommodations, entrance fees/permits, and services of your professional leader.
Cost does not Include
All flights to/from destination city, trip insurance, or anything that is not specifically mentioned in the itinerary.
Minimum Number
If fewer than the minimum number of participants registered the trip can still run with a small-group supplement fee per person determined by the number of participants.
Single Supplement
If a single hotel room is preferred, or we are unable to find a suitable roommate for you, a single supplement fee of $420 will be assessed.
NOTE: For boat-based tours, see pricing options for single cabins. Single cabin cost includes the single hotel cost above.
Minimum Number
If fewer than the minimum number of required participants are registered, we may still be able to run the trip by adding a small-group supplement fee, per person, determined by the number of participants registered.
Deposit Requirements
A $750 deposit per person is required to hold each space on this tour. Deposit may be made online by clicking the "Book Your Trip Now" button and using any credit card. If you prefer, you may call us at 888-875-9453 to pay by phone. You may also mail us a check, however, remember that all space is held on a first come-first served basis as deposits are received.
How to Book
In order to hold your space, click the "Book Your Trip Now" button above and complete the deposit process, including payment of the deposit through our Paypal portal using ANY CREDIT CARD. Upon completion of deposit, please visit our secure, online CLIENT INFORMATION FORM to complete your registration.
Final Payment
For all land-based tours: full payment by check is due 120 days prior to the departure date.
For all boat-based adventure cruises of 7-days or longer: full payment by check is required 180 days prior to departure.
NOTE: If you prefer to use credit card for final payment, a 3% fee may be added to cover the credit card merchant fees we incur.
This trip includes standard hotels.
Activity Level Rating: 1 (Note: 1 is easy and 5 is difficult)
Easy – gentle walking over relatively flat surfaces of gravel, grass, sand, and boardwalks. Longer hours of standing may be required. Walking of up to 3-4 miles per day in warm and humid conditions.
Since this tour focuses on primarily birds, telephoto lenses are going to be key to achieving the best images that require little cropping. Feel free to bring wider lenses but understand the majority of photo opportunities will be in the 400-600mm. Here are my suggestions:
Your longest telephoto for birds and other wildlife – I use the Tamron 150-500mm for Sony mirrorless or the Tamron 150-600mm G2 for DSLR and highly recommend these if you are looking for a lens in this range. Anything 500mm or longer is going to create the best results.
A shorter telephoto such as a 70-300mm or 24-70mm for wider environmental shots – I typically carry the Tamron 50-400mm or Tamron 18-300mm (Sony Mirrorless) or Tamron 18-400mm (DSLR) for covering this range.
Tripod for extra support of long lenses during longer field sessions.•  Gear and trip insurance – because you never know what might happen. Working out in the elements, I always highly suggest having gear insurance as, should the worst come to pass, you want to know that at least you can replace what's been damaged when you return home.
Purchasing Flights
Do not purchase your flights until the trip has been confirmed to go.
Detailed Trip Information
Upon notification that final payment is due (120 days prior to departure for land based tours / 180 days for boat based tours), you will receive a trip package of detailed information for your tour.
Any additional information about the trip, including lodgings, contacts, participants, meeting locations, etc., will sent about 2 weeks prior to the trip departure, or after final payment is received for late registrants.
Travel Insurance
As with all tours, we recommend purchasing Travel Insurance to help cover your investment, for covered reasons. Please see our section on Travel Insurance.
Passport & Visa
US Citizens may require a visa to enter certain foreign countries. See above for any required visa information.
Participants arriving to the USA from a foreign country may need to get a travel visa to enter the United States. Be sure to check the requirements for your country of origin.
Itinerary Changes
The trip itinerary is developed many months ahead of time. Occasionally, despite our best planning, changes may occur during the trip, or we may be forced to alter our plans. Changes may occur because of weather, road conditions, safety concerns or other circumstances. In these situations, it is the leader(s) responsibility to carefully consider and implement appropriate alternatives. Any additional costs incurred because of changes will be the responsibility of each individual participant. Refunds will not be issued as a result of itinerary changes.