Fall on the Georgia Coast with Manomet
TOUR FOCUS

BIRDS & WILDLIFE
TOUR COST
From: $0 (See details)
Cost is per person, double occupancy from Jacksonville, FL (JAX)
GROUP SIZE
6 - 10 Participants
AVAILABILITY
10 spaces available
PRIVATE TOUR OPTION
This tour is available as a private trip for any size group. The tour cost will vary with the number of people and any custom requests.
If you have been on this tour, please be the first to leave a review!
Highlights of Fall on the Georgia Coast with Manomet
Private partnership tour for Manomet Inc.
Abby Sterling will join the leadership team
St. Simons Island, Harris Neck NWR, & Altamaha River Delta
Peak of fall migration along the Georgia Coast
Huge congregations of migrating shorebirds!
Description of Fall on the Georgia Coast with Manomet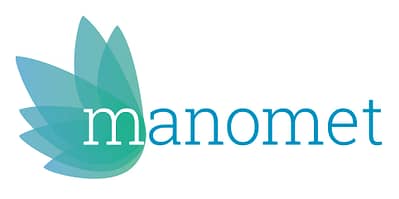 This relaxed 5-day partnership tour will showcase the Georgia Bight's exceptional fall bird migration with a focus on Manomet's Georgia Bight Shorebird Conservation Initiative. We'll explore the southern swamplands and barrier islands with abundant cultural opportunities, beautiful weather, few bugs, and picturesque coastal scenery. There are three Western Hemisphere Shorebird Reserve Network (WHSRN) sites in the Georgia Bight region; Georgia Barrier Islands, Altamaha River Delta, and Cape Romain-Santee Delta. Our focus will be exploring in and around the Georgia Barrier Islands which recently became the 100th site in WHSRN. This site comprises almost 80,000 acres of natural inlets, beaches and dunes, offshore sandbars, mudflats, and saltmarshes – all critical habitat for shorebirds throughout the year, and that's especially true during the peak of fall migration. Prominent features of the delta include sand spit and barrier islands to the north and south with extensive barrier beaches, dunes, maritime forest and salt marshes. With this addition, WHSRN now conserves almost 40 million acres of shorebird habitat across the Americas.
The Georgia Barrier Islands WHSRN site was designated due to being a prime staging area for more than 30% of the population of both 'rufa' Red Knots and 'Great Lakes' Piping Plover. Based on a band resight study, the stopover population of 'rufa' Red Knots on southward migration has been estimated at 23,400 birds! The area also provides a refuge for more than 10% of the biogeographic populations of American Oystercatchers, Short-billed Dowitchers, and Black-bellied Plovers. Large numbers of Marbled Godwits and 'Western' Willets are likely to be encountered, and we also have a chance to find one of very few remaining Long-billed Curlews.
The islands and their associated habitats offer exceptional habitat for breeding and wintering birds with readily available food sources. Beyond shorebirds, many species of concern utilize this area including Reddish Egret, Roseate Spoonbill, Peregrine Falcon, Brown Pelican, Red-cockaded Woodpecker, Bachman's Sparrow, and Horseshoe Crabs! Other species of concern that nest on or around the delta are the Wood Stork, Bald Eagle, Wilson's Plover, American Oystercatcher, Gull-billed Tern, and Least Tern. Exceptional numbers of migrant songbirds and large roosting sites for herons and egrets are sure to be highlights too!
We'll venture out on boat trips to explore the Altamaha River Delta, Little St. Simons Island, and other coastal birding hotspots. A special behind the scenes tour of the Georgia Sea Turtle Center and a visit to nearby Jekyll Island are planned as well. Shorebirds will be our focus, especially 'rufa' Red Knots, American Oystercatchers, Black-bellied Plovers, Whimbrel, Piping Plovers, Wilson's Plovers, Short-billed Dowitchers, and many other species. Black Skimmers, Royal Terns, Sandwich Terns, and Gull-billed Terns are likely to be seen. Tricolored Herons, Snowy Egrets, White Ibis, and other wading birds are always crowd favorites. Mottled Ducks, Clapper Rails, Common Ground-Doves, Painted Buntings, and Brown-headed Nuthatches will be searched for too!
Length of Tour
5-days/4-nights

Brief Itinerary
Day 1. Morning arrivals at Jacksonville Int. Airport, Florida. Pick-up from airport and birding en route to St. Simons Island. Night on St. Simons Island.
Day 2. St. Simons Island, Altamaha WMA. Night on St. Simons Island.
Day 3. Harris Neck NWR, Altamaha River Delta boat trip. Night on St. Simons Island.
Day 4. Jekyll Island, Georgia Sea Turtle Center. Night on St. Simons Island.
Day 5. Birding en route to Jacksonville. Afternoon/evening departures from Jacksonville Int. Airport, Florida.
Cost
Cost is $0 per person, based upon double occupancy, from Jacksonville, FL (Airport code JAX).
This trip ends in Jacksonville, FL (Airport code JAX).
Cost Includes
Cost includes airport transfers, all ground transportation, accommodations, entrance fees, and the services of your professional leader(s).
Cost does not Include
All meals, flights to/from destination city, trip insurance, or anything that is not specifically mentioned in the itinerary.
Minimum Number
If fewer than the minimum number of participants registered the trip can still run with a small-group supplement fee per person determined by the number of participants.
Single Supplement
If a single room is preferred, or we are unable to find a suitable roommate for you, a single supplement fee of $800 will be assessed.
Deposit Requirements
A $1,000 deposit per person is required to hold each space on this tour. Deposit may be made online by clicking the "Book Your Trip Now" button and using any credit card. If you prefer, you may call us at 888-875-9453 to pay by phone. You may also mail us a check, however, remember that all space is held on a first come-first served basis as deposits are received.
Minimum Number
If fewer than the minimum number of required participants are registered, we may still be able to run the trip by adding a small-group supplement fee, per person, determined by the number of participants registered.
How to Book
In order to hold your space, click the "Book Your Trip Now" button above and complete the deposit process, including payment of the deposit through our Paypal portal using ANY CREDIT CARD. Upon completion of deposit, please visit our secure, online CLIENT INFORMATION FORM to complete your registration.
Final Payment
For all land-based tours: full payment by check is due 120 days prior to the departure date.
For all boat-based adventure cruises of 7-days or longer: full payment by check is required 180 days prior to departure.
NOTE: If you prefer to use credit card for final payment, a 3% fee may be added to cover the credit card merchant fees we incur.
Good quality hotels throughout.
Activity Level Rating: 3 (Note: 1 is easy and 5 is difficult)
This is an easy and relaxing trip along the Georgia coast, with easy walking over flat terrain. We plan multiple boat trips on calm water.
Non-smoking Tour
This trip is for non-smokers only. Smoking is not permitted at any time during our tour.
Transportation
We will be using 12-passenger vans, driven by the leader(s).
Purchasing Flights
Do not purchase your flights until the trip has been confirmed to go.
Detailed Trip Information
Upon notification that final payment is due (120 days prior to departure for land based tours / 180 days for boat based tours), you will receive a trip package of detailed information for your tour.
Any additional information about the trip, including lodgings, contacts, participants, meeting locations, etc., will sent about 2 weeks prior to the trip departure, or after final payment is received for late registrants.
Travel Insurance
As with all tours, we recommend purchasing Travel Insurance to help cover your investment, for covered reasons. Please see our section on Travel Insurance.
Passport & Visa
US Citizens may require a visa to enter certain foreign countries. See above for any required visa information.
Participants arriving to the USA from a foreign country may need to get a travel visa to enter the United States. Be sure to check the requirements for your country of origin.
Itinerary Changes
The trip itinerary is developed many months ahead of time. Occasionally, despite our best planning, changes may occur during the trip, or we may be forced to alter our plans. Changes may occur because of weather, road conditions, safety concerns or other circumstances. In these situations, it is the leader(s) responsibility to carefully consider and implement appropriate alternatives. Any additional costs incurred because of changes will be the responsibility of each individual participant. Refunds will not be issued as a result of itinerary changes.