A Macro Photography Adventure
TEXAS: Dragonflies, Damselflies, & Butterflies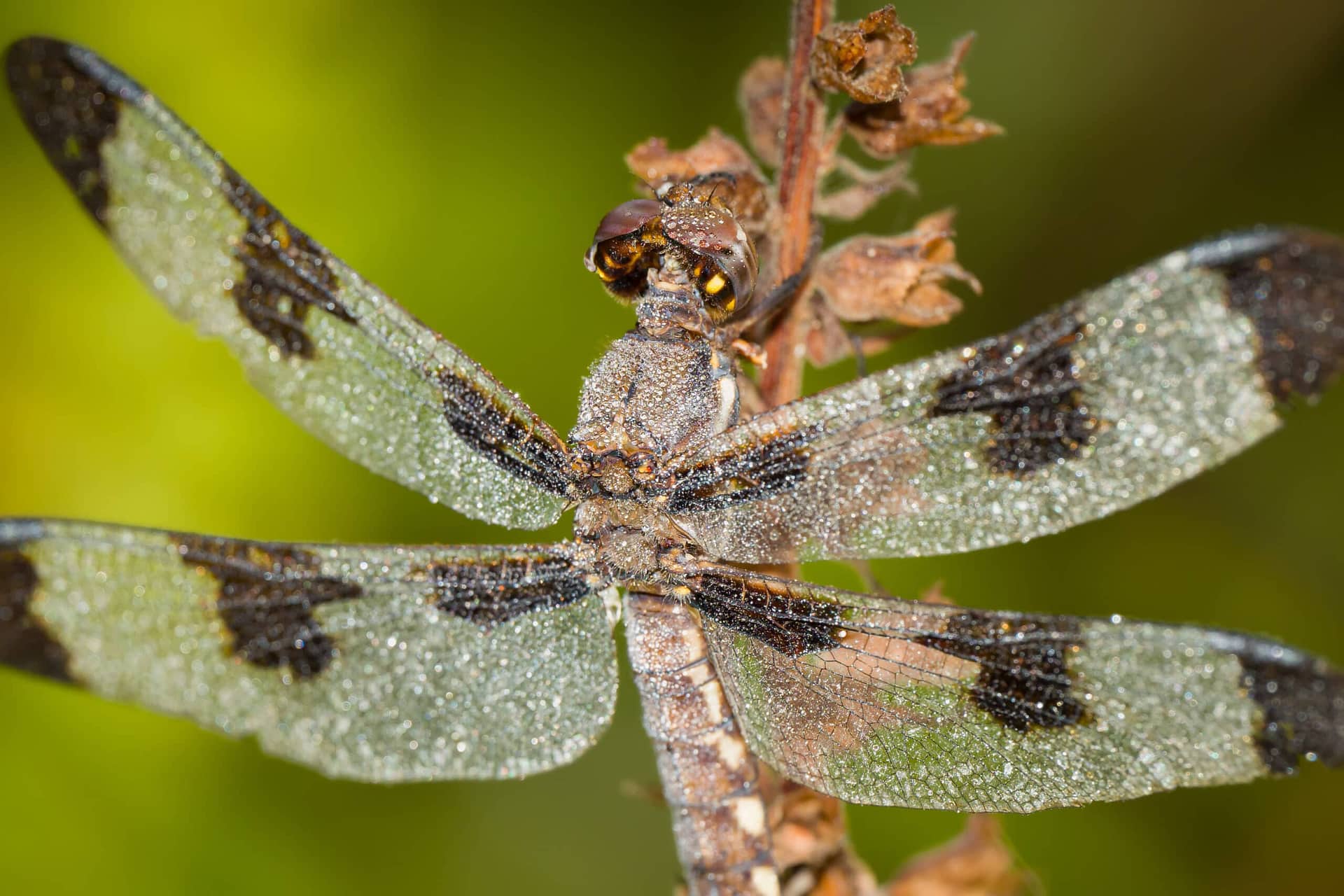 TOUR FOCUS

Macro Photography
SCHEDULED TOURS
2024 :: October 27 - November 3

TOUR COST
From: $3,099 (See details)
Cost is per person, double occupancy from Brownsville, TX (BRO)
GROUP SIZE
5-8 Participants
AVAILABILITY
2024: 8 Spaces Available
PRIVATE TOUR OPTION
This tour is available as a private trip for any size group. The tour cost will vary with the number of people and any custom requests.
If you have been on this tour, please be the first to leave a review!
Highlights of TEXAS: Dragonflies, Damselflies, & Butterflies
This workshop will focus on the amazing dragonflies, damselflies, butterflies and other amazing insects and possibly reptiles/amphibians of the Lower Rio Grande Valley of Texas. This is the best time of year for diversity and total numbers of species. The weather is generally much better but the insects are everywhere. We will visit some of the best destinations possible and you will learn macro photography techniques for natural light, how to use flash, how to diffuse your flash light, how to find and approach subjects, and how to properly exposure your image.

We will consider creative lighting techniques,
Description of TEXAS: Dragonflies, Damselflies, & Butterflies
Macro Photography is a window to a world rarely explored my many! It opens the soul and creativity to the smaller inhabitants of our glorious world! Want to learn to capture images that will take your friends and family into an unknown world? There is no better place than the Lower Rio Grande Valley of Texas! Dragonflies, damselflies, and butterflies abound (as well as a plethora of other genre of insects). This workshop will explore some of the most amazing macro destinations the United States has too offer. The North American Butterfly Center, Sabal Palm Audubon Sanctuary, Bentsen-Rio Grande State Park, Resaca del la Palma State Park, Laguna Atascosa NWR, Santa Anna NWR, Edinburg Scenic Wetlands, and so much more.
This workshop will be great for beginners and advanced macro photographers! We will discuss using long and medium telephoto lenses for larger macro subjects, as well as dedicated macro lenses. We will teach you how to use flash and how to diffuse the flash light for best results. The workshop will also share creative lighting techniques, how to find subjects, proper exposure techniques, and fieldcraft (how to approach macro subjects).
Lee Hoy and Chris McGinnis are both OM System Pro Ambassadors. Lee has done macro photography in the US, central and south America, as well as Africa. Chris is an OM System employee and specializes in macro photography. He has many online presentations on macro photography.
This workshop will introduce you to a whole host of macro techniques, tips, and tricks and will offer an overwhelming number of subjects during our time in the field in south Texas.
Length of Tour
8-Days/7-Nights

Day 1 – Arrive in Brownsville by 4:00 pm for group kickoff meeting and dinner at 6:00 p.m. We will have a presentation on macro photography following dinner. Night in Brownsville.
Day 2 – Early Start at Sabal Palms Audubon Sanctuary where we will spend much of the morning! In the afternoon, we will make the short drive to Laguna Atascoca NWR where we will spend the remainder of the day. If things are slow (not likely), we may check out the South Padre Island Convention Center or one of the other parks or preserves in the area. Night in Brownsville
Day 3 – Early start at Resaca de la Palma State Park where we will spend the first half of our day. After lunch, we will explore our first Hidalgo County location, the Valley Nature Center. If time permits, we will explore Frontera Audubon Center  Night in Weslaco.
Day 4 – We will begin our morning at the renowned Santa Anna NWR. After lunch, we will explore Edinburg's Scenic Wetlands. Night in Pharr.
Day 5 – Our morning begins at the world renowned National Butterfly Center! We will spend the better part of a full day photographing around the 100 acres at this park. Night in Pharr.
Day 6 – We will spend much of the day exploring Bentsen-Rio Grande State Park which can only be explored on foot. This site offers some of the best dragonfly, damselfly, butterfly, and other insect photography. Night in Pharr.
Day 7 – An early start for Falcon State Park and Roma Bluffs in Starr County which is the westernmost point of this workshop. We will begin our drive back to Brownsville in the afternoon to prepare for our flights back home the following day. Night in Brownsville.
Day 8 – Depart for Home.
Cost
Cost is $3,099 per person, based upon double occupancy, from Brownsville, TX (Airport code BRO.
This trip ends in same as arrival city (Airport code ).
The trip cost does NOT include airfare to Brownsville, tips, food or beverages, laundry, or other expenses of a personal nature.
It does include transportation in vans during the workshop, fuel, entry fees to parks, national wildlife refuges, and preserves, guiding/teaching, and lodging.
Single Supplement
If a single hotel room is preferred, or we are unable to find a suitable roommate for you, a single supplement fee of $630 will be assessed.
NOTE: For boat-based tours, see pricing options for single cabins. Single cabin cost includes the single hotel cost above.
Minimum Number
If fewer than the minimum number of required participants are registered, we may still be able to run the trip by adding a small-group supplement fee, per person, determined by the number of participants registered.
Deposit Requirements
A $500 deposit per person is required to hold each space on this tour. Deposit may be made online by clicking the "Book Your Trip Now" button and using any credit card. If you prefer, you may call us at 888-875-9453 to pay by phone. You may also mail us a check, however, remember that all space is held on a first come-first served basis as deposits are received.
How to Book
In order to hold your space, click the "Book Your Trip Now" button above and complete the deposit process, including payment of the deposit through our Paypal portal using ANY CREDIT CARD. Upon completion of deposit, please visit our secure, online CLIENT INFORMATION FORM to complete your registration.
Final Payment
For all land-based tours: full payment by check is due 120 days prior to the departure date.
For all boat-based adventure cruises of 7-days or longer: full payment by check is required 180 days prior to departure.
NOTE: If you prefer to use credit card for final payment, a 3% fee may be added to cover the credit card merchant fees we incur.
This trip includes standard hotels such as Holiday Inn Express.
Activity Level Rating: 2 (Note: 1 is easy and 5 is difficult)
The majority of this workshop will be on level ground; however, macro photography does require some physical stamina to hold still, get close, and shoot at low angles. Kneeling to get close to subjects, carrying gear for extensive time periods, and walking some long distances on level ground will be required. Temperatures may be mild or a bit warm at this time of year in the Rio Grande Valley.
Camera/Lenses:
Mirrorless or DSLR Camera Body (a second backup body is highly recommended)
Macro lens (60mm to 180mm macro)
Wide Angle Macro Lens (8mm to 30mm macro)
Any macro lens adaptors such as Rayanox.
It is highly recommended that tour participants bring a good pair of knee pads for macro photography. A headlamp or flashlight if we get the chance to do any nighttime macro walks.
Purchasing Flights
Do not purchase your flights until the trip has been confirmed to go.
Detailed Trip Information
Upon notification that final payment is due (120 days prior to departure for land based tours / 180 days for boat based tours), you will receive a trip package of detailed information for your tour.
Any additional information about the trip, including lodgings, contacts, participants, meeting locations, etc., will sent about 2 weeks prior to the trip departure, or after final payment is received for late registrants.
Travel Insurance
As with all tours, we recommend purchasing Travel Insurance to help cover your investment, for covered reasons. Please see our section on Travel Insurance.
Passport & Visa
US Citizens may require a visa to enter certain foreign countries. See above for any required visa information.
Participants arriving to the USA from a foreign country may need to get a travel visa to enter the United States. Be sure to check the requirements for your country of origin.
Itinerary Changes
The trip itinerary is developed many months ahead of time. Occasionally, despite our best planning, changes may occur during the trip, or we may be forced to alter our plans. Changes may occur because of weather, road conditions, safety concerns or other circumstances. In these situations, it is the leader(s) responsibility to carefully consider and implement appropriate alternatives. Any additional costs incurred because of changes will be the responsibility of each individual participant. Refunds will not be issued as a result of itinerary changes.