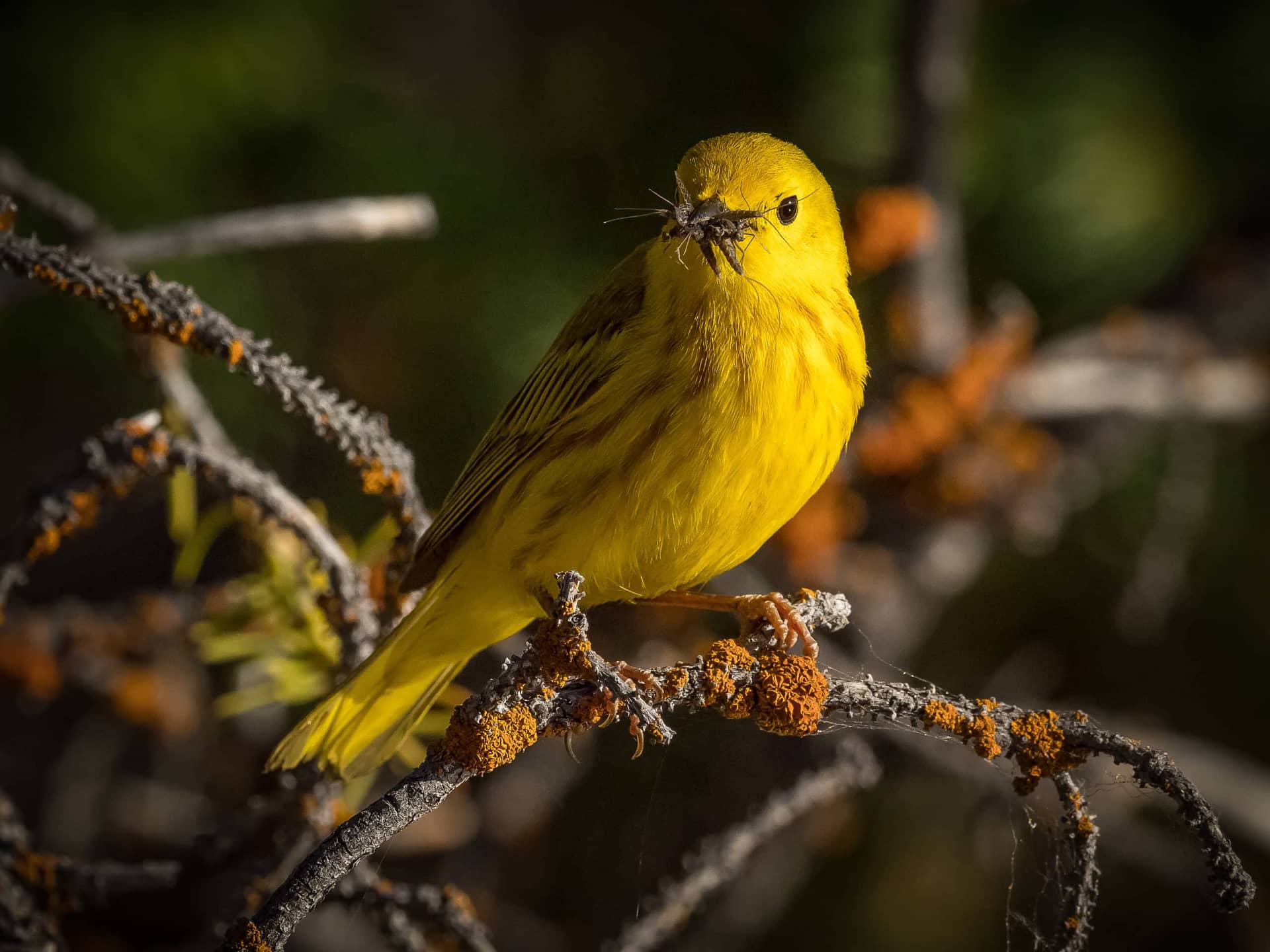 NEWS & UPDATES
Stay up-to-date with new tours, special offers and exciting news. We'll also share some hints and tips for travel, photography and birding. We will NEVER share nor sell your information!
Spring is on its way, and with it comes a glimmer of light and hope that we will be getting back to travel very soon! Although we must still follow many safety precautions, the vaccines should allow us to gather and enjoy in-person social opportunities.
Our Wildside Family is excited to be scheduling a number of our North American Big Year Tours as well as a few trips outside the USA, like Ecuador and the Galapagos!
Of course we will continue our Wildside Wednesday Webinars each week with many fun topics coming up.
Please join us for some fun and informational webinars and start planning your next "first" adventure!
– Kevin and the Wildside Team
Yellow Warbler was photographed in Wyoming by Kevin Loughlin
[FREE] BIRDING KENYA'S GREAT RIFT VALLEY with Adrian Binns
March 24 @ 7:00 PM EDT
The Great Rift Valley of Kenya is world-renowned for remarkable diversity of birds and wildlife amid beautiful landscapes. A chain of sparkling lakes nestled in an ancient valley are home to huge numbers of waders, raptors, shrikes, hornbills, and myriad other birds. Lake Bogoria and Lake Nakuru attract millions of flamingos that congregate in the unique soda waters fed by volcanic forces.
The fresh waters of Lake Baringo and Lake Naivasha sustain kingfishers, weavers and much more, in habitats that range from lush wetlands to semi-arid savannah. Kenya's Rift Valley provides excellent opportunity to observe and enjoy an impressive array of bird species.
Join senior tour leader Adrian Binns as he shares avian highlights of this wonderful African region.
[FREE] WINTER BIRDING RECAP
with Alex Lamoreaux
March 31 @ 7:00 PM EDT
Now that winter 2020/2021 has finally come to an end and signs of spring are all around, join us for a casual recap of this past winter's birding highlights from around the United States and beyond.
You may have heard about the finch 'superflight' that brought thousands of siskins, redpolls, grosbeaks, and crossbills into eastern US, but did you know there was also a major push of titmice, chickadees, nuthatches, and even Barred Owls further south this winter? Exciting rarities were found all over the country, including an unprecedented wave of vagrant Redwings into the northeast!
From backyard birding highlights to tips and tricks for attracting birds to your yard during the colder months, this will be a fun and informative webinar celebrating the end of an interesting winter and the arrival of spring!
Planning your adventures? Here's a few ideas!
GALAPAGOS ISLANDS ADVENTURE
We have two Galapagos trips later this year with a few spaces available.
JULY 25 – AUGUST 4, 2021 with Kevin Loughlin & Scott Weidensaul
SEPTEMBER 19 – 29, 2021 with Kevin Loughlin & Lee Hoy
We have been gearing up our USA-based Big Year Tours and they are filling up as we are running many with smaller group sizes. Check out all our fun and productive Big Year Tours and the Short Trips for Target Species!
Join the Discussion
Wildside Nature Tours has created a Facebook Community Group to gather our like-minded friends in quality discussion about everything nature and travel. Conservation, wildlife, photography, birding, travel…you name it. You ask it. You share it.
We hope to create a place where our friends can feel free to ask questions and share stories from our tours or from what you've been seeing in your favorite spot!