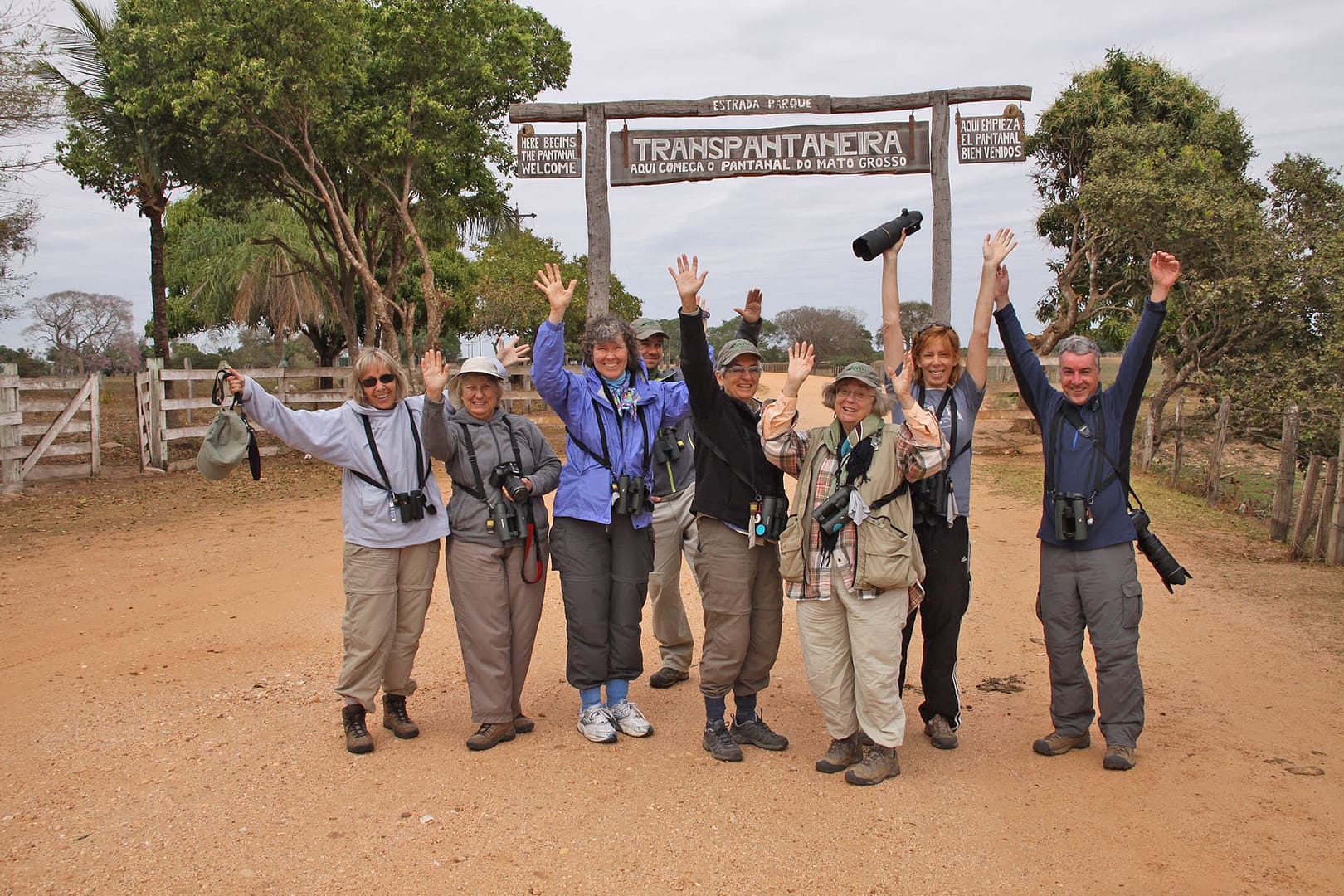 Registration & Cancellation Policies
Here is the fine print required by our insurance company!
Since our programs specialize in viewing wildlife, every effort is made to plan programs where wildlife is known to exist. However, the animals we visit live wild and free and we cannot fully predict or control their migratory patterns (nor would we want to). In an attempt to locate wildlife which may have deviated from its normal pattern or in the interest of traveler comfort or safety, we may be required to make reasonable changes in itineraries. If it is necessary to change hotels, boats or other facilities, comparable accommodations will be substituted wherever possible. If such changes or fluctuations in exchange rates occur, additional costs may require the program fee to change with little or no notice. Should Wildside Tours be required to cancel a trip due to unforeseen circumstances, travelers will be refunded for their trip cost, but Wildside Tours will not be liable for accompanying expenses (such as gear purchases, airline tickets, etc.).
Terms & Conditions
Wildside Tours and our cooperating agents make every effort to select reliable suppliers and contractors to provide air and other transportation, hotels, guides, and other travel related services; we do not assume responsibility, directly or indirectly, for any loss, damage or injury to property or person in connection with such services. Each traveler agrees not to hold Wildside Tours, its owners, employees, agents or representatives liable, in the absence of their own gross negligence, for any loss or injury, expense, or damage which results directly or indirectly from any act or omission of any person or firm which is to or does provide goods or services in connection with the trip or with any available option.
Wildside Tours and its cooperating agents shall not be liable for circumstances arising as a result of Acts of God, weather, detention, annoyance, delays and expenses arising from quarantine, strikes, theft, pilferage, force majeure, military, political or terrorist action, civil disturbances, government restrictions, failure of any means of conveyance to arrive or depart as scheduled, discrepancies or changes in transit over which they have no control. Wildside Tours reserves the right to change the program fee, dates or itinerary with little or no notice. If such changes do occur, no refunds will be made beyond those described in our cancellation policy and Wildside Tours will not be liable for expenses incurred as a result of the change (such as air ticket change fees, etc.).
Safety & Trip Enjoyment
Wildside Tours plans these trips in natural areas where the environment can sometimes lead to unpredictable conditions. To avoid possibly dangerous situations, both for our travelers and the animals, it is extremely important that all travelers obey the rules and regulations set forth by the Tour Leaders and/or Local Guides. We reserve the right to prohibit any traveler from continuing on a journey if, in our opinion, that traveler's actions pose a threat to the safety of themselves, others, or to the wildlife, or if that traveler's actions or behaviors are seriously jeopardizing the enjoyment of the trip for others.
Participation in the program will require that travelers sign releases and covenants not to sue Wildside Tours or its participating agents in the absence of their own gross negligence. On advancement of a deposit, the traveler agrees to be bound by the terms and conditions set forth above.
Please Note
The information in our brochures is prepared well in advance of departure dates. Due to the nature of the programs we provide, hotels, modes of transportation, and, in some cases, itineraries change. If this does occur, we will attempt to provide similar facilities but are not always able to do so. We hope you understand.
Cancellation & Refund Policies
We understand how disappointing it is for travelers in the event they are forced to cancel their adventure, especially one that they have been looking forward to for a long time. But we too plan for these adventures for quite a long period prior to departure and must continuously send non-refundable payments to hotels and suppliers of transportation. Therefore we must strictly adhere to our Cancellation & Refund Policy for all travelers.
The following are cancellation policies for our adventures
All cancellations must be made in writing. Unless clearly noted otherwise on the specific tour's web page description, all cancellations made outside the deadlines listed below require a $100 cancellation fee, per participant, to cover administrative costs.
For all of our land-based trips, cancellations made less than 120 days prior to departure date require a loss of 100% of the entire program fee including all extensions.
For our boat-based tours (Galapagos, Amazon, Alaska, etc.), cancellations made less than 180 days prior to departure date require a loss of 100% of the entire program fee including all extensions.
Trip Insurance
PLEASE NOTE: ALL BOAT BASED TOURS REQUIRE TRIP INSURANCE TO BE PURCHASED-NO EXCEPTIONS!
[VISIT OUR TRIP INSURANCE PAGE]