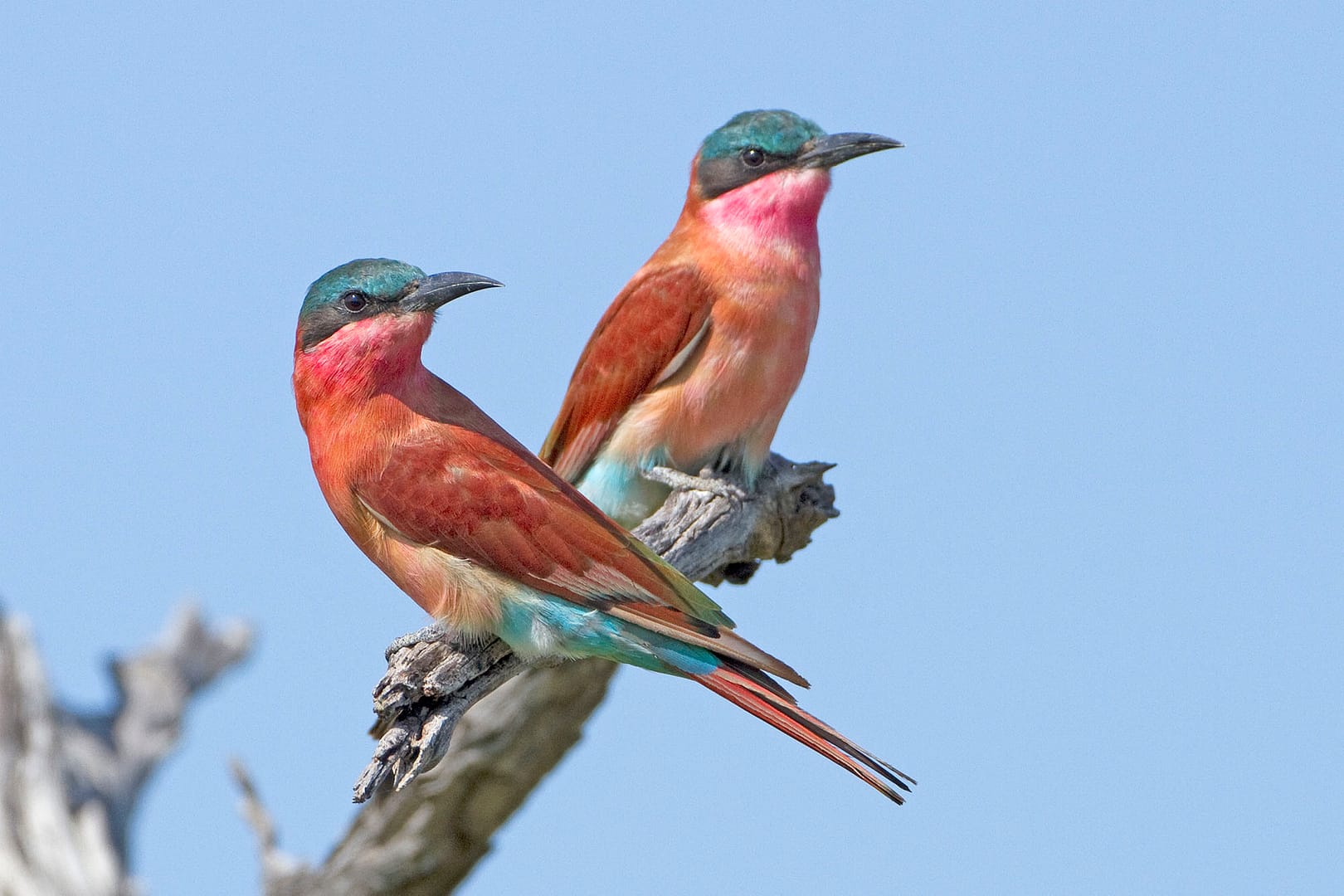 NEWS & UPDATES
Stay up-to-date with new tours, special offers and exciting news. We'll also share some hints and tips for travel, photography and birding. We will NEVER share nor sell your information!
A showcase of stunning contrast, the vast continent of Africa touches us deeply, but can hardly be described. Sweeping landscapes, breath-taking scenery, and incredible wildlife come together in unforgettable experiences and truly stunning photographic opportunities.
African safaris provide unparalleled opportunities to immerse yourself in a vast diversity of flora and fauna, with sights and sounds that are unlike anywhere else on earth.
Watch huge herds of elephants march past iconic Mount Kilimanjaro; trek thick jungle forests to come face-to face with mountain gorillas in Uganda and Rwanda; witness the great migration of wildebeest and zebra traversing the Serengeti-Mara ecosystem; follow wild dogs racing across crystal-clear waterways in the Okavango Delta; see rare black rhinos drink at watering holes in Etosha; spy on lion, leopard and cheetah stealthily stalking prey. It is hard not to fall in love with the African bush.
From snow-capped peaks of the Atlas mountains, flooded waterways of the Okavango, and striking deserts of the Kalahari, Namib, and Sahara, to sweeping savannah plains of East Africa, and lush forests of the Eastern Arc, the range of African habitats highlights remarkable variety of wildlife, scenery, and experiences. Whether in land cruisers, on foot, or on the water, up-close encounters provide exceptional opportunities to observe, learn, photograph, or journal.
Eastern and Southern Africa are top destinations to experience life-changing safaris. World-renowned parks in multiple countries, including Kenya, Tanzania, Uganda, Rwanda, Zimbabwe, Zambia, Botswana, Namibia, and South Africa, each offer unique experiences in wildlife watching and birding.
Morocco contrasts markedly with the rest of the continent. A melting pot of cultures, this exotic country blends kaleidoscopic colours, superb scenery and wonderful birding to create a unique and exciting experience, from the Atlas mountains to the Sahara desert.
Africa hosts more than 2,500 species of birds, of which ~65% are endemic to the continent. More than 100 families are represented including turacos, sunbirds, guineafowls, mousebirds, and weavers. Africa hosts the world's largest bird, common ostrich, and heaviest flying bird, kori bustard, along with some of the rarest and most sought-after birds, northern bald ibis, shoebill, and Pel's fishing-owl.
While Africa teems with remarkable fauna, many species face an uncertain future with increasing human impact. The safari industry strongly supports conservation by protecting wild spaces, generating revenue for parks and anti-poaching, as well as employing and teaching local communities to care for their most precious resource, the wildlife.
Whatever adventure inspires you, each day in Africa provides wonderful, unforgettable memories. Wildside Nature Tours can work with you or your group to create a custom trip to meet specific interests or goals. Check-out our African tours, and sign-up today to begin exploring this most amazing continent!