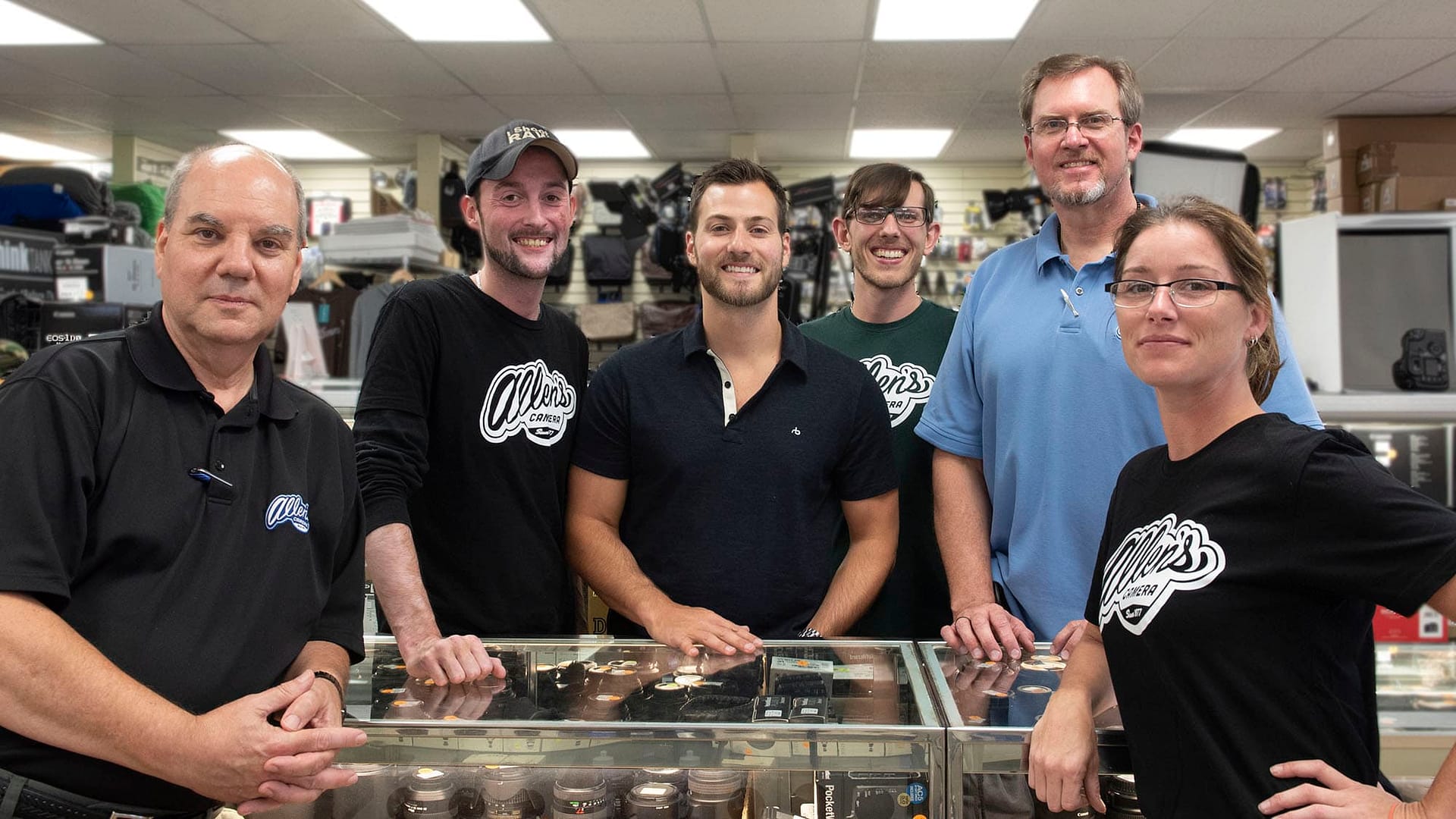 NEWS & UPDATES
Stay up-to-date with new tours, special offers and exciting news. We'll also share some hints and tips for travel, photography and birding. We will NEVER share nor sell your information!
Family Owned since 1977
Allen Leichter founded Allen's Camera in 1977 and quickly developed a stellar reputation for being fair, honest and competitive. Allen's son, Brandon, took over the family business a few years ago; he and his staff continue to honor Allen's legacy, making him proud every day.
Kevin Loughlin, owner of Wildside Nature Tours, always prefers to shop local, whenever possible. When he and his wife moved to southern Bucks County, Pennsylvania, a number of years ago, Kevin remembered hearing about Allen's Camera during his years as a camera store owner way back in the 1990's. On Kevin's first visit to Allen's he was impressed by the cases full of "big glass"… the large telephoto lenses preferred for wildlife photography. All the shelves were full of high quality merchandise, including Think Tank bags, Induro, Sirui and Benro tripods, Nikon, Canon, Sony, Olympus and other shiny new cameras and lots of pre-owned cameras and lenses at great prices.
First and foremost, however, Kevin was impressed by how friendly and knowledgeable the staff is at Allen's, even when they are extremely busy… which is most of the time. Obviously, many other people realize how great Allen's is as there are always customers in the store and the phones are always ringing!
Over the years since that first visit, Kevin has made many purchases at Allen's as there is no reason to go anywhere else!
Visit them online at AllensCamera.com
Or in person…
Allen's Camera Shop, Inc.
4401 New Falls Road
Levittown, PA 19056
Toll Free: 888-547-2841
PA Local: 215-547-2841
Store Hours
Mon-Thurs 9:30 AM – 6 PM
Fri 9:30 AM – 8 PM
Sat 10 AM – 5 PM