Senior Leader / Master Story Teller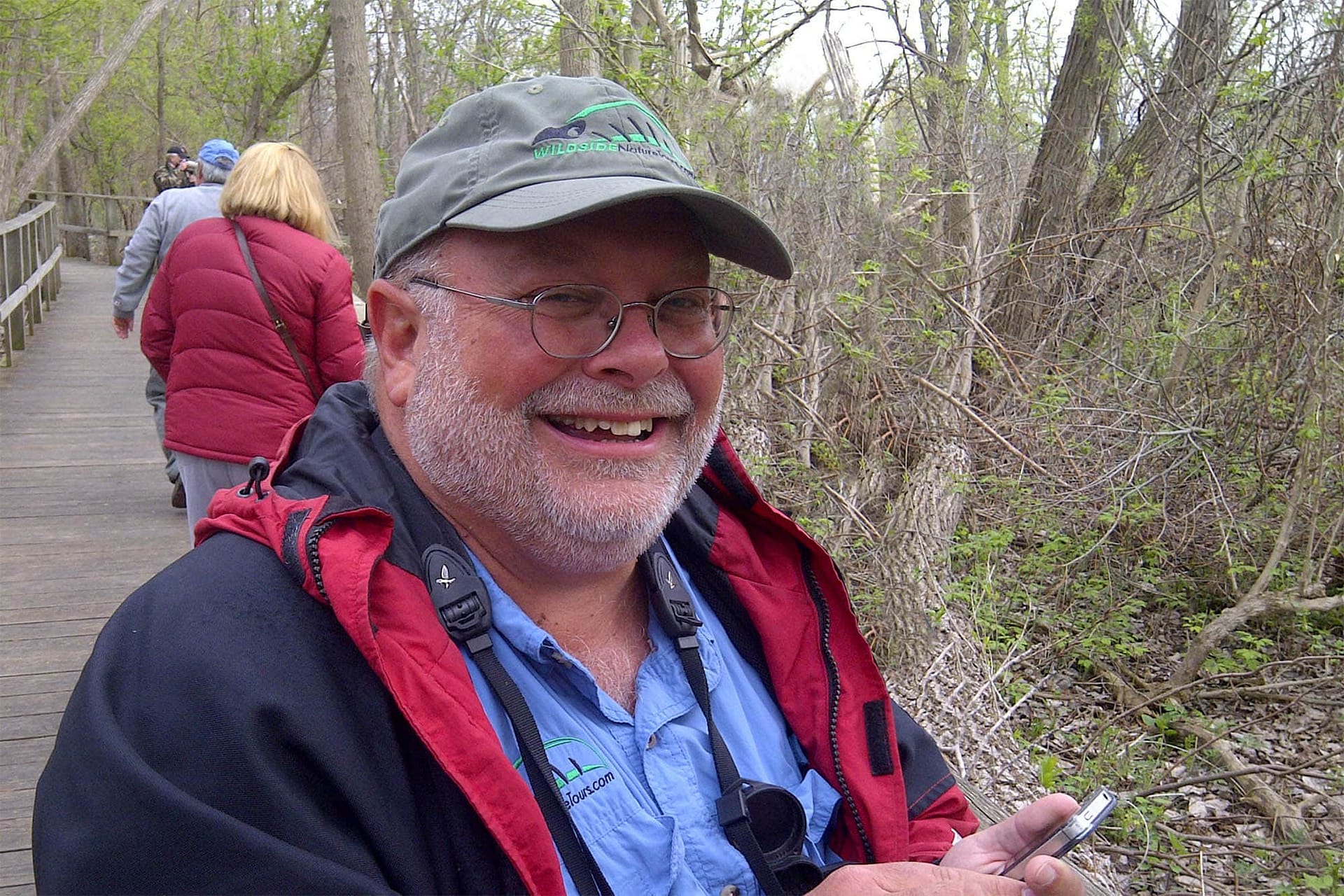 If you have been on this tour, please be the first to leave a review!
Know as "The Real Life Birder from the Movie THE BIG YEAR," Greg has been birding since… umm… well since before he can remember, as he was so young. He does not remember getting his first pair of binoculars or his first birding trip with his dad. Contrary to the movie "The Big Year" it was Greg's father that got him into birding at that early age.
Birding for over 50 years Greg has birded in all 50 states and much of Canada. He has always been smitten by the birding bug and loves to get outside. Every trip out is an adventure!
In 1998 Greg zigzagged across the continent–traveling 130,000 miles—while trying to hold down a full time job at a nuclear power plant—to try to see as many species of birds in one calendar year as possible. It was an incredible experience passing the 700-species mark—an achievement many birders aspire to in a lifetime. But there was competition.
Two other birders, Sandy Komito and Al Levantin also did "Big Years" the same year as Greg and also broke the 700 mark. Their competitive quests are documented in the 2004 non-fiction book, The Big Year, by Pulitzer Prize winning author Mark Obmascik. And unbelievably, Twentieth Century Fox made a full feature motion picture inspired by the book!
The movie has A-list actors Jack Black, Steve Martin, and Owen Wilson plus a strong support cast. It was produced by Ben Stiller and directed by David Frankel (who also directed Marley & Me and The Devil Wears Prada). Worldwide release date was October 14, 2011. (NOTE: The Big Year is available on both DVD & Blu-rayas well as Netflix & Redbox.)
Greg had the fortunate opportunity to be the Bird Consultant for the movie, The Big year, which was filmed in spring & summer of 2010. He was on the set for 3 weeks with many of the actors and crew and got to meet the stars!
Greg is currently on many bird-related boards and committees and has been instrumental in decisions on listing and conservation. His blog at GregMillerBirding.com has lots of great information on bird identification, migration and distribution in the USA.
Greg Miller's Upcoming Tours
Sorry, we couldn't find any posts. Please try a different search.
Sorry, we couldn't find any posts. Please try a different search.