TRIP REPORT: 2023 July Galapagos Islands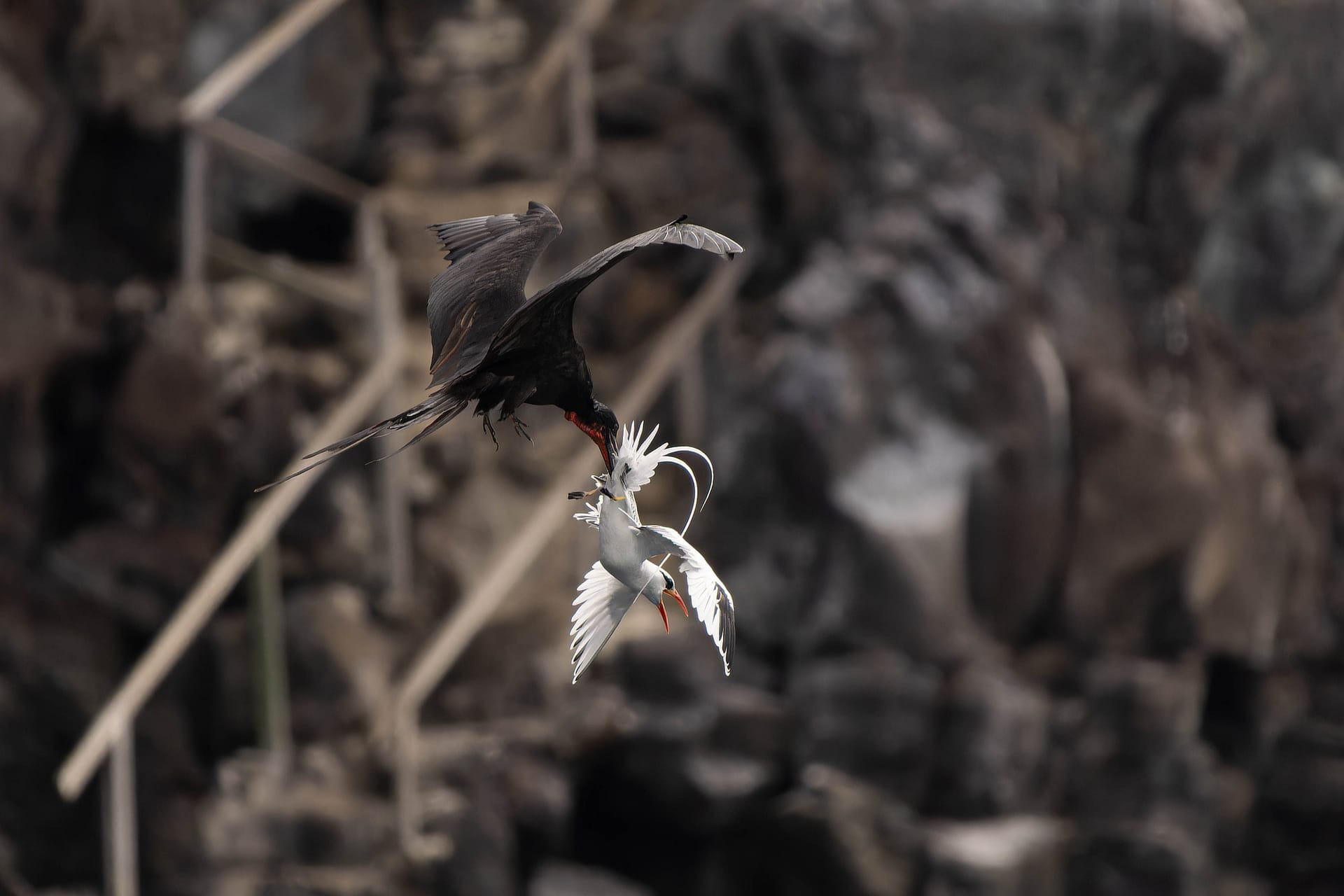 PRIVATE TOUR OPTION
This tour is available as a private trip for any size group. The tour cost will vary with the number of people and any custom requests.
TESTIMONIALS
If you have been on this tour, please be the first to leave a review!
July 2023 was my sixth (6) Galapagos Islands Adventure to co-lead or lead since joining Wildside Nature Tours. And just like every other trip, this one had some unique experiences that are certain to never be replicated on another trip! For Kevin, this was trip 46 and he had not one, but two firsts for him as well! These were seeing and photographing first, a Medium Tree Finch on Floriana Island and the second, was seeing and photographing an American Flamingo feeding a chick! The Medium Tree Finch was seen almost immediately after witnessing the flaming feeding the chick! So both firsts were on Floriana Island. But the great experiences weren't limited to Floriana! For me, this was my first trip on the extended itinerary that included Mosquera Islet and North Seymour Island! I wasn't sure what to expect as both are relatively tiny islands with Mosquera being nothing more than couple of football fields in length! Despite their tiny size, both islands were huge in terms of photographic opportunities!
The weather was outstanding for photography and wildlife abounded per the norm. The Medium Tree Finch is one of the rarest birds in the world thanks to the impact of feral cats, rats, and goats on Floriana Island. Normally, one has to undertake a most challenging hike into a volcanic cone and then hope to see one of these birds for which there may be less than 50 individuals remaining. We were lucky in that one was foraging down low (perhaps due to the warmer than normal temperatures) and perched right along the trail for some incredible images.
Some of my favorite photographic experiences include a Magnificent Frigatebird catching a Red-billed Tropicbird in front of Prince Phillip's steps on Espanola; a Short-eared Owl catching not one but two Wedge-rumped Storm Petrels and taking them to the nest; sunrise at Floriana Island; American Flamingo reflections on the hypersaline lake and later in beautiful light on the beach; Espanola Mockingbirds have a major territorial battle not once, but twice; a sprinting Galapagos Sea Lion on Espanola; the morning flight of several species on North Seymour Island; shooting the backlit birds on Genovesa Island; capturing marine iguanas expelling excess salt out their nostrils on Espanola, and Galapagos Penguins on Santiago Island!
There is no doubt the Galapagos Islands are one of the world's best wildlife photographic destinations with such a tremendous variety of wildlife in beautiful settings. It isn't too early to register for 2024 Galapagos Islands adventures and create memories that last a lifetime!