TRIP REPORT: BELIZE: 2023 Photography Workshop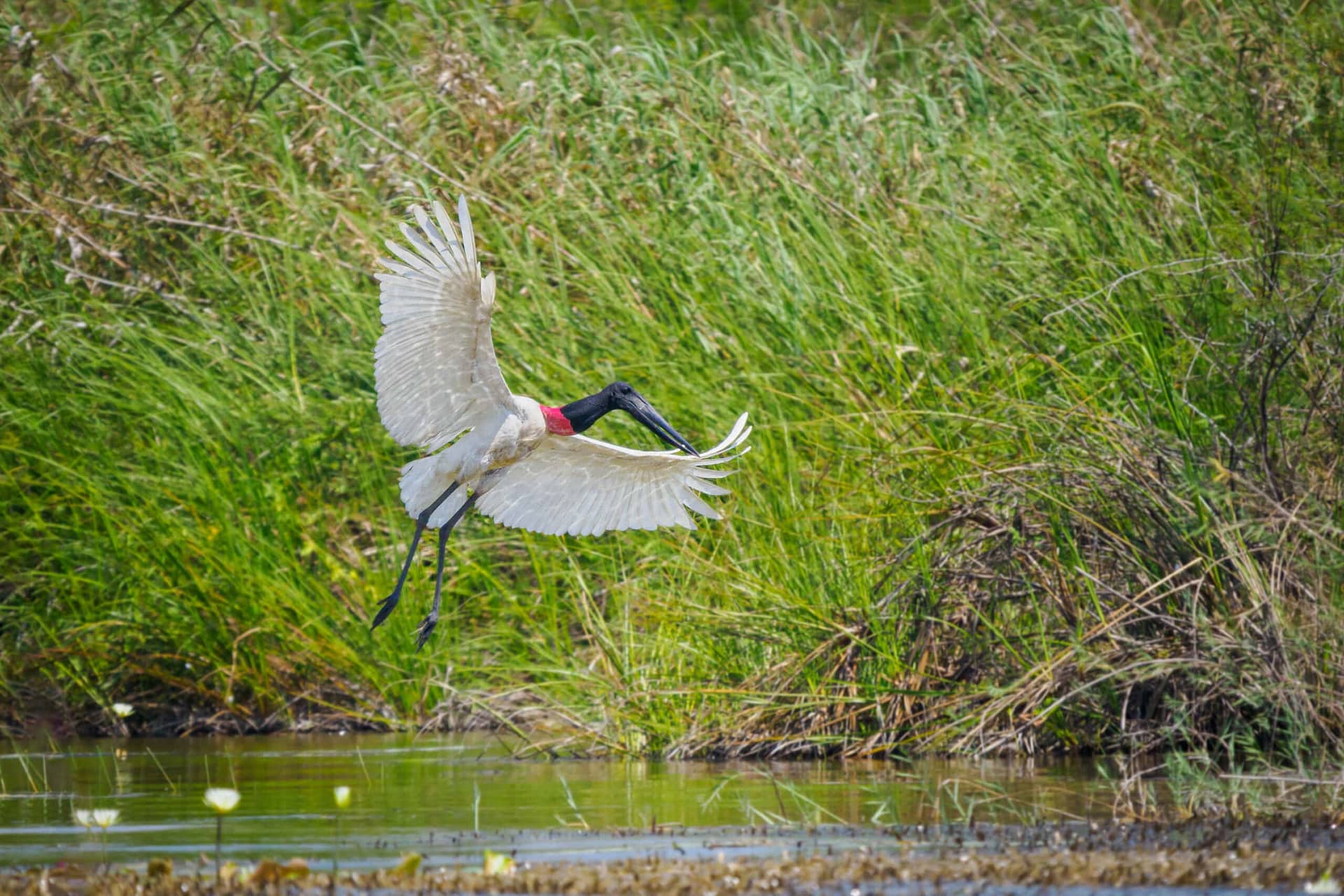 PRIVATE TOUR OPTION
This tour is available as a private trip for any size group. The tour cost will vary with the number of people and any custom requests.
TESTIMONIALS
If you have been on this tour, please be the first to leave a review!
The 2023 Belize Photography Workshop was a very special occasion as I got to celebrate Wildside's 30th anniversary with Kevin in Belize where it all began 30 years ago! I wasn't originally scheduled to participate but events led up to my getting to join Kevin in a place near and dear to Wildside! I have to say that Belize is one of the birdiest places I have ever visited! I remember watching one fruiting tree at the Rio Bravo Conservation Area where our workshop officially began and I think we must have had 11 or 12 species visit this tree with often 7 or 8 in the tree at one time!
However, I got ahead of myself and wanted to share more about our workshop adventure. The trip began by my traveling from Lima, Peru to Houston and then directly back to Belize City as flights were somehow cheaper that way! I didn't mind the extra distance at all as I knew it would all be worth it once my feet were on the ground. I landed and I was immediately greeted by Kevin and Rudy Crawford. The Crawford's have a long history in Belize as their family, at one time, owned the Crooked Tree Lodge! Rudy is as pleasant and outstanding as a birder as his brother, Glenn who has guided for Wildside for a very long time. We are excited to have Rudy join us as well.
We made the short drive to our original destination, the Black Orchid Resort. I arrived a few days earlier than our clients so I could catch up on rest and meet up with Kevin. The Black Orchid Resort had a wonderful restaurant and while eating lunch with Kevin, our waiter let us know that some black howler monkeys were in the trees just outside the restaurant. I scurried back to our room to grab the OM-1 and the M.Zuiko 150-400mm F4.5 TC1.25x IS PRO lens! Kevin soon joined me and we were busy capturing images of these adorable mammals (however, we did stay out of poop throwing and peeing range of these sometimes naughty little primates)!
I walked the grounds a bit and came across a juvenile brown basilisk and worked angles until I got a nice background. We decided to rest on a patio near the river. Shortly afterward, my first American crocodile came swimming along and was a nice size. We prepared to meet our clients the following day and prepared for the following drive to Rio Bravo Conservation Area where we would spend three (3) nights at La Milpa Lodge enjoying a conservation area that protects 5% of the land area of Belize.
After arriving at Rio Bravo, we only had a brief bit of light before dinner but Ocellated Turkey and Great Curassow wandered the grounds to our hearts delight. The following two days would keep us very occupied exploring Mayan ruins, photographing birds, monkeys, lizards, and insects of all type! A small pond, forest trails, and the forest clearing around La Milpa Lodge hosted a variety of subjects. We enjoyed black howler monkeys foraging in the trees above us with their haunting vocalizations traveling long distances. Day and night macro walks resulted in a beautiful images of ants, damselflies, dragonflies, lizards, butterflies, wasps, and some gorgeous leafhoppers!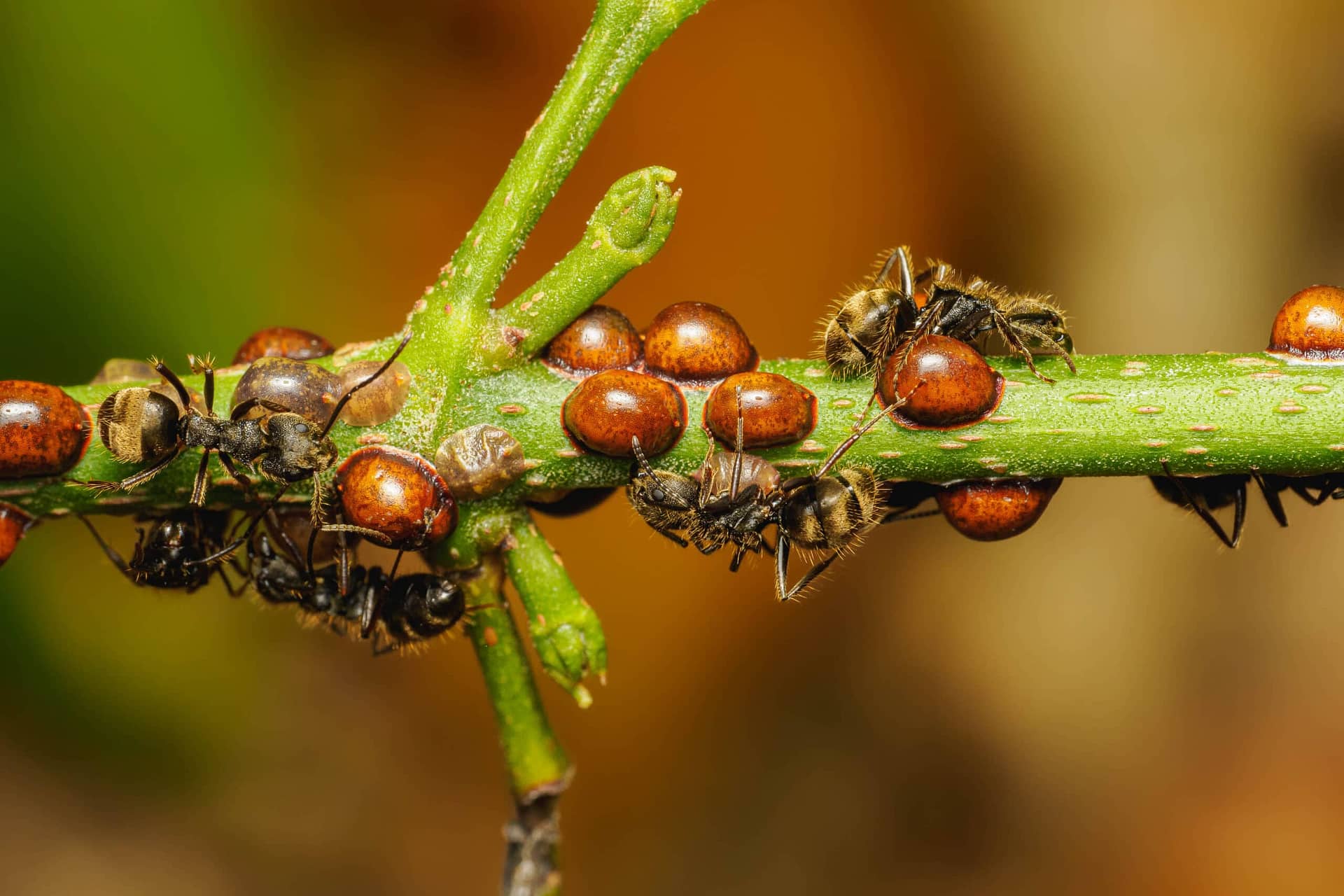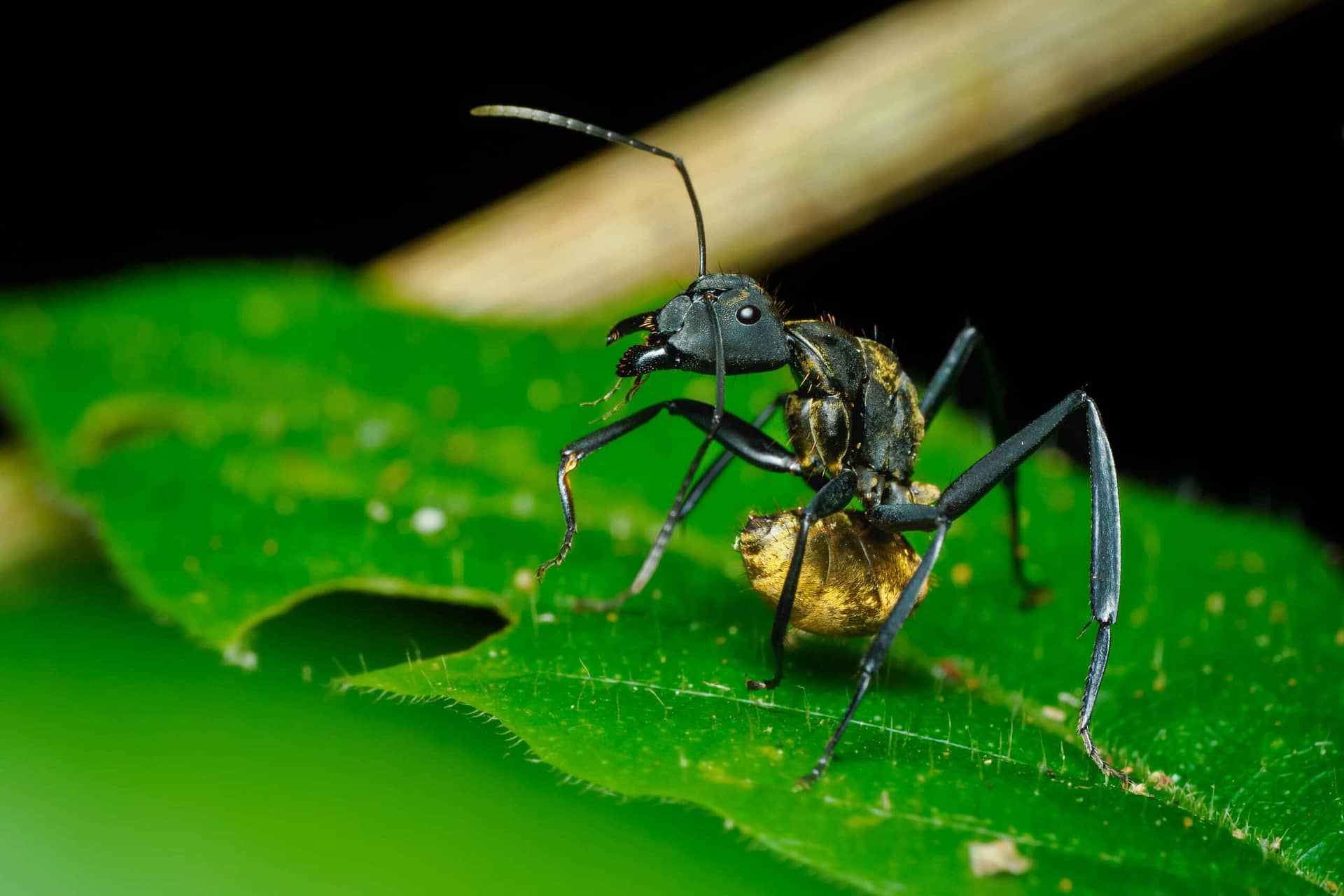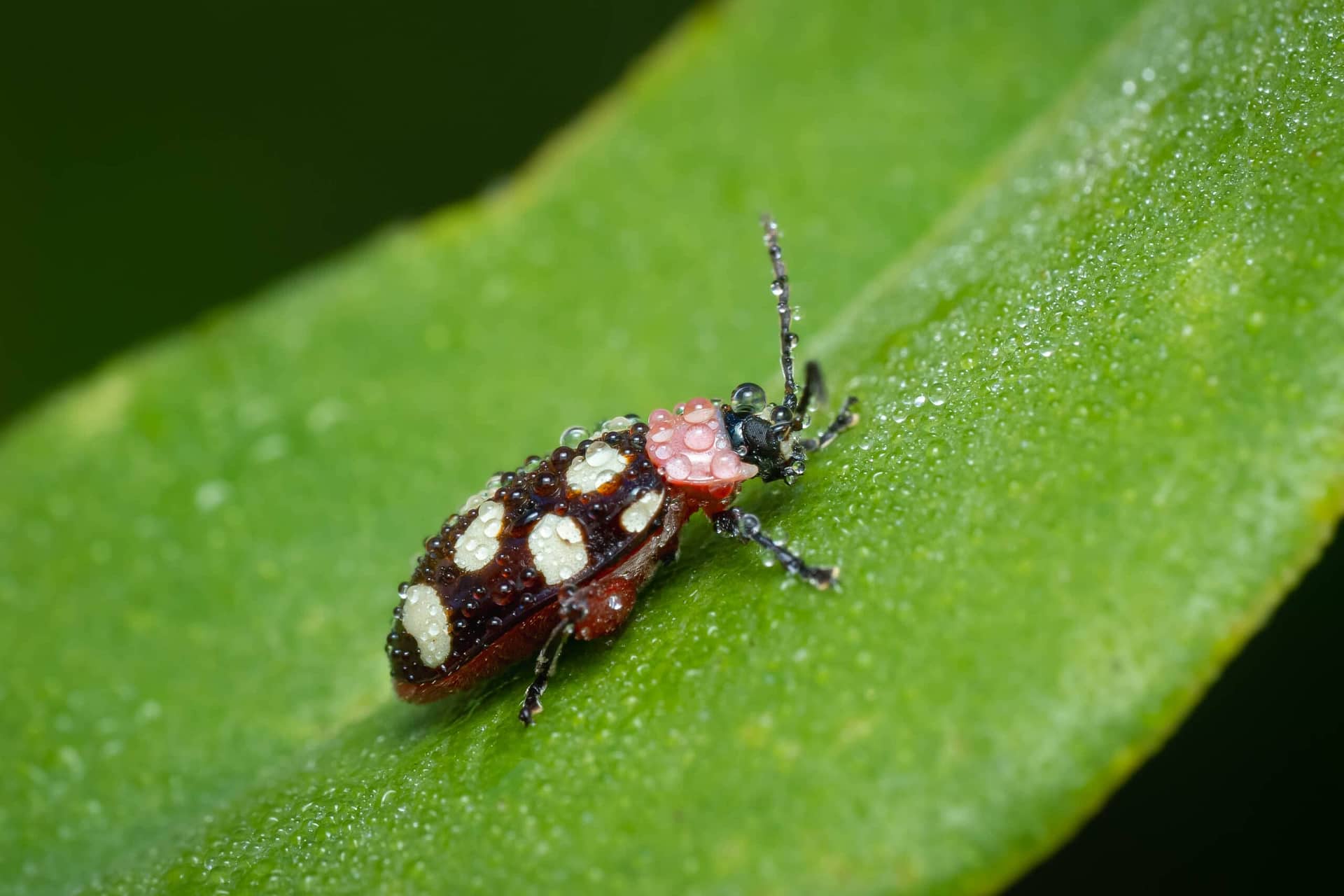 I can honestly say that Belize was one of the top three birdiest destinations I have ever experienced to date. Just the birds found around the lodge was utterly mind-boggling. The Great Curassow and Ocellated Turkey were certainly two of my favorite; however, the toucans, parrots, warblers, orioles, tanagers, thrushes, tyrant flycatchers, tityras, trogons, and so much more kept us photographing in every direction.
During a short drive to a nearby ruin, we came across an army ant swarm with attendant woodcreepers, antshrikes, and other interesting birds. We spent quite a bit of time with the swarm and then headed on to explore the ruins. On the hike, an owl butterfly species, an anole species, and several black howler monkeys vied for our attention.
When our time was up at Rio Bravo, we hopped into the van for a drive to Crooked Tree and Bird's Eye View Lodge. We would be spending the next several days exploring the surrounding lagoon and creeks by boat and exploring the pine-oak savanna in Crooked Tree. We would also enjoy an incredible river boat exploration along the New River to Lamani Archaeological Reserve.
We arrived late afternoon at Bird's Eye and the one bird on everyone's mind was Jabiru. It was a major focus for our photography from everyone in the group! We walked down to the lagoon's edge and photographed Mangrove Swallows, kingfishers, cormorants, snail kites, and a variety of other water birds. As night approached, the plan was to take a small boat up Spanish Creek the following morning. With great anticipation the next day, we boarded the boat. We eventually turned up several cooperative boat-billed herons, green and ringed kingfishers, cormorants, groove-billed anis, and many more species!
A subsequent exploration of Spanish Creek by boat also turned up great black hawk, black collared hawk, an American pygmy kingfisher catching prey just feet from us, and the holy grail of herons, agami heron! The secretive nature of this heron proved challenging to capture images, but we all came away with images of this spectacularly plumaged bird! We did have a flyover jabiru, but it was too quick to capture any images. While we did technically see the bird, it wasn't a very satisfying experience.
Making our way to a local wetland to look for pinnated bittern and bare-necked tiger herons, we did some exploration of the pine-oak savanna which netted our group Central American Pygmy Owl and Yucatan Jays. After the owls and jays, we cruised along a rough road through the wetland and were rewarded with super close bare-throated tiger herons and a beautifully patterned pinnated bittern.
We woke early to head to the dock for our New River to Lamanai Archaeological Reserve boat trip. We had rented the entire boat for our group and we started finding great photography subjects right away including spiny-tailed iguanas, ringed kingfishers, mangrove swallows, and many other birds. However, the undoubted highlight of this boat ride was a low flying jabiru that settled down along a side creek. Our boat captain carefully and skillfully navigated our craft along the side creek where we were rewarded with some incredible views and great images of an adult jabiru gathering water in it's bill to take back to the nest for the young! After gathering up water, the bird took off and we were able to capture images of the bird in flight. After high fives and smiles all around, we started to head off for Lamanai.
We hadn't gone far when the other adult came in for more water! Not one, but two jabiru at close range and partaking in very cool behavior! After the second bird departed, we took a minute to chimp our images and slap backs in joy and congratulations. It was time to head on to Lamani to walk the grounds, hike up some ruins, and see more birds and monkeys.
On the way, a brief stop to view the distant jabiru nest was a great exclamation point to an already amazing experience. As our boat pulled up to the dock for Lamanai, we headed up to the grounds where we were greeted by a band of white-nosed coatis. After a brief break, it was off to look for birds and we found some black howler monkeys lazily lounging in the shade since the temperature and humidity had climbed a bit. A few unique birds and it was time for lunch. After a nice local lunch, we hit the loop trail through the ruins. This was my first experience with uncovered Mayan ruins and myself and another client decided to take the short hike to the top of the High Temple.
Walking around the ruins was a special experience as we encountered several species of beautiful tropical birds, some great lizards, and a great explanation on the history of the site. Once our tour was complete, it was time to board our boat for a speedy trip back to the dock. We had another jabiru that started to land and provided a great image with the water reflections seen on the bottom of the wings of the jabiru.
The next day would find us heading to the airport for our trips back home, but all of us would depart with jabiru on our mind! Won't you make plans to join me for the 2024 Belize workshop?
Trip Gallery