TRIP REPORT: CALIFORNIA: South Coast, Deserts, & Mtns + Extension January 8-18, 2022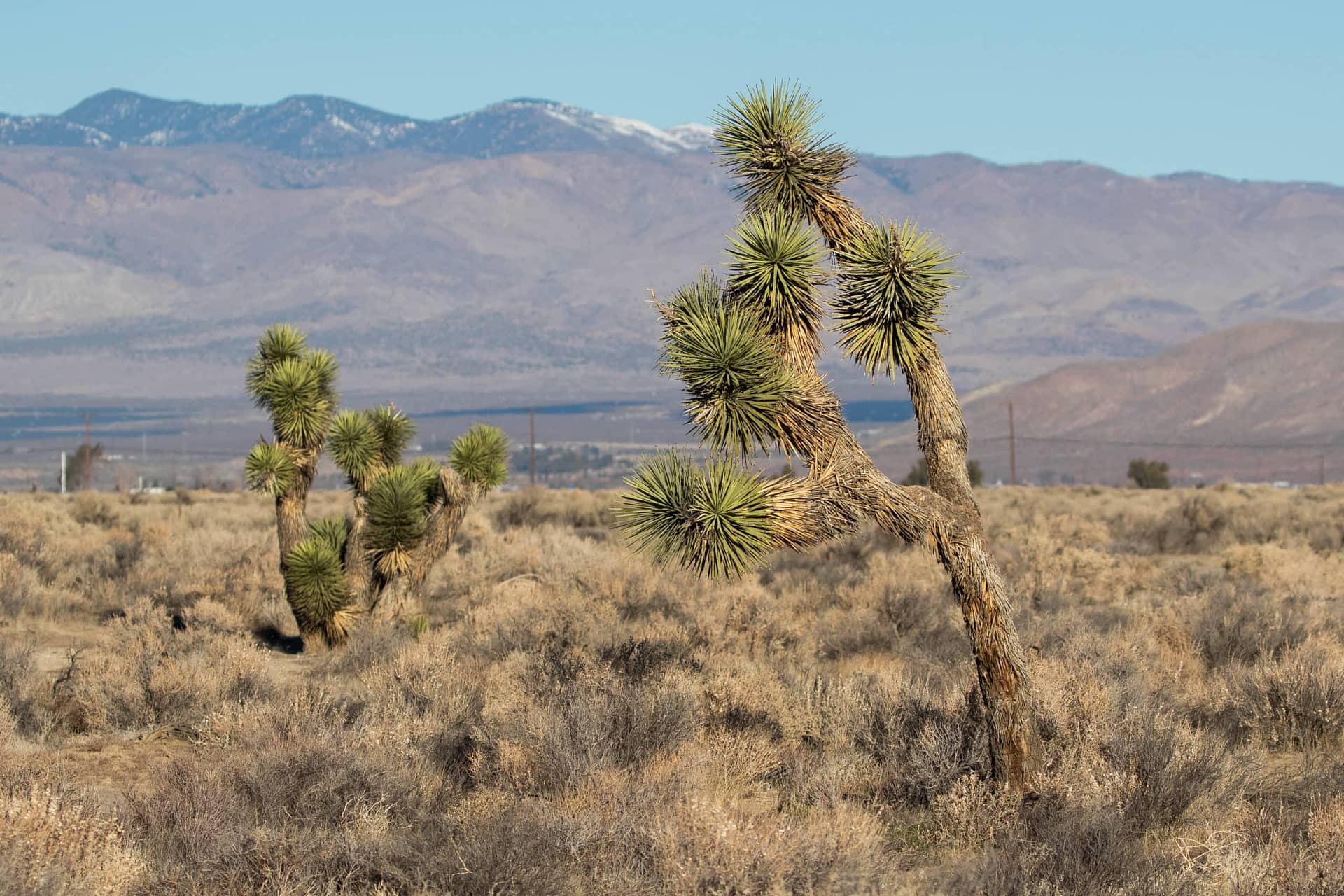 PRIVATE TOUR OPTION
This tour is available as a private trip for any size group. The tour cost will vary with the number of people and any custom requests.
TESTIMONIALS
If you have been on this tour, please be the first to leave a review!
Our first Big Year tour of the year wrapped up last week, totaling a whopping 244 species in 11 days of all-out birding around southern California. This was actually two tours which will be combined into one 12-day trip for future years; the 8-day South Coast, Deserts, & Mountains plus the 3-day extension Condor, Island Scrub-Jay, & Exotics.
We had excellent weather throughout the entire trip, with predominately sunny days in the 50s-70s. The tour began in San Diego where we birded a few urban hotspots including Balboa Park before making a nice loop around San Diego Bay. Highlights included Cackling Goose, 'Black' Brant, a known escapee (but always stunning) American Flamingo, Yellow-crowned Night-Heron, California Thrasher, California Gnatcatcher, and a nice diversity of shorebirds including Red Knot. Many regional specialties that can be quite common throughout the region were good to get everyone familiar with, including Allen's Hummingbird, the ever-present Anna's Hummingbird, California Towhee, California Scrub-Jay, Black Phoebe, Say's Phoebe, and Bushtit. Surprise finds of the first day included a female type Summer Tanager and female Black-headed Grosbeak! Probably everyone's favorite bird was a Ridgway's Rail that we saw at very close range!
On day 2 we started off by birding Famousa Slough and a few hotspots around Mission Bay before working our way north up the coast. Black Skimmers, Black-crowned Night-Herons, American Avocets, and Black-necked Stilts were some of many cool birds we found. Point La Jolla was a great stop for seeing Pacific Harbor Seal and California Sea Lion up-close and we also had Wandering Tattler, hundreds of Black-vented Shearwaters, and great views of Brandt's Cormorants nest-building! A quick stop in Encinitas allowed us to pick up a returning/wintering vagrant Grace's Warbler which was a lifer for most. By the afternoon we were working our way into the greater Los Angeles area, with our final stop of the day to Mile Square Regional Park. We added Townsend's Warbler here as well as a ridiculously colorful hybrid Cinnamon Teal x Northern Shoveler! Speaking of ridiculously colorful birds, we also had our first Vermilion Flycatchers here – all males!
Day 3 kicked off with some birding around Huntington Central Park before heading over to the vast coastal lagoons of Bolsa Chica Ecological Reserve. The park produced our first Swinhoe's White-eyes, Yellow Warbler, Bullock's Oriole, and Black-throated Gray Warbler. At Bolsa Chica we found Belding's Savannah Sparrow, Reddish Egret, and had great close-up views of both Horned and Eared Grebes. We swung past Carr Park where a huge collection of waterfowl included a rare-for-California Mexican Duck, tons of American Wigeon, Snow Goose, Egyptian Goose, and a surprise immature Short-billed Gull! Our last stop of the day was to Entradero Park where we turned up a nice flock of Scaly-breasted Munia, had nice views of a few Lincoln's Sparrows, and marveled at White-throated Swifts flying overhead.
The next morning we woke up in the Antelope Valley ready to explore the high-desert of the Mojave Desert. Our targets for the morning included LeConte's Thrasher, Ross's Goose, Mountain Bluebird, and Bell's Sparrow – all of which we nailed! We also visited some desert oasis which provided dense cover for roosting owls and were lucky to turn up 4 Long-eared Owls and 3 Barn Owls in addition to seeing a nice covey of California Quail and a few Spotted Towhees. Cruising roads in the valley got us nice views of Ferruginous Hawks, Prairie Falcons, Loggerhead Shrikes, and then as we crossed the California Aquaduct we saw our only Common Goldeneye of the tour. Saint Andrews Abbey was our last birding stop before heading to the Moreno Valley, and there we found our first Red-breasted Sapsucker and Mountain Chickadees.
On the 4th morning we first visited San Jacinto Wildlife Area for some warm-up birding and ticked off Sora, Tricolored Blackbird, Bonaparte's Gull, and Chukar for the trip list! We also encountered a partial albino Red-tailed Hawk which was a treat! For the remainder of the day we birded the San Bernardino mountains in search of higher elevation birds and our efforts were rewarded with nice views of White-headed Woodpecker, Acorn Woodpecker, Red-naped Sapsucker, Golden-crowned Sparrows, and Oak Titmouse. Before heading to our hotel in Palm Springs we stopped at a golf course pond to snag a nice male Eurasian Wigeon among a huge flock of American Wigeon, and we also found a hybrid of the two wigeon species there!
The next day we birded a small park in Palm Springs where we had nice views of our first Costa's Hummingbirds and Ladder-backed Woodpeckers. The beautiful 1000 Palms Oasis was a nice scenic spot before we set off to spend the rest of the day looping the famous Salton Sea. Highlights from multiple stops along the shores of the sea included tons of waterfowl including awesome views of Cinnamon Teal, Gambel's Quail, Abert's Towhee, Burrowing Owls, Verdin, Black-tailed Gnatcatcher, thousands of Eared Grebes, Common Ground-Doves, Snowy Plover, and Neotropic Cormorant – our 4th cormorant species of the tour! We also saw a lost Pacific Loon being chased around by American White Pelicans, and Lauren spotted a Desert Bighorn Sheep resting on a rocky hillside. One of our final stops was to some recently-tilled fields where we found a nice flock of the rare Mountain Plover. We ended the day with a mega-flock of Snow Geese before heading to Borrego Springs.
In Borrego Springs we had our first White-winged Doves, Cactus Wren, Greater Roadrunners, Sagebrush Sparrow, Brewer's Sparrow, and Black-throated Sparrows. This area is also the best for seeing striking Phainopeplas well! We tried in vain for Crissal Thrasher but did turn up a California Thrasher that was paired with an apparent hybrid Crissal x California Thrasher! Windy through the mountains roads of Anza-Borrego Desert State Park we made a quick stop at a tamarisk grove which produced another roosting Long-eared Owl. Shelter Valley has been home to a family group of Harris's Hawks and we were able to find 5 of the 13 desert raptors there! Nearby we finally nailed solid views of the shy Wrentit before doing some exploring in the oak-savannah hills near Julian, California where we found 5 Golden Eagles and 12 Lewis's Woodpeckers! Our final new bird of the day was an adult Bald Eagle. This concluded the 8-day tour, and our trip list stood at an impressive 221!
The next morning those of us continuing onto the extension made our way north to LAX to pick up a few new folks. On the way we had our best views of White-tailed Kites – a pair hunting a grassy hillside just off the highway! Once everyone was rounded up we made a quick stop at a city park where we had point-blank views of a Greater White-fronted Goose and saw more Egyptian Geese. We birded the parking lot of the Huntington Botanical Gardens where we found an surprising number of birds including Red-naped Sapsucker, Western Tanager, Merlin, Purple Finch, Wilson's Warbler, Black-throated Gray Warbler, and a nice flock of Yellow-chevroned Parakeets. Nearby we stumbled into a pair of Red-whiskered Bulbuls which also led to our first views of Hutton's Vireo! We ended the day visiting a truly LOUD parrot roost in Temple City where we quickly ticked off a nice list of parrots and parakeets including Red-crowned Parrot, Lilac-crowned Parrot, Red-lored Parrot, Yellow-headed Parrot, Mitred Parakeet, and Red-masked Parakeet! Dozens of Band-tailed Pigeons were also gathered in the area.
Day 9 was focused on tracking down a California Condor, but first we did a little more birding in the Pasadena area which resulted in nice views of Lark Sparrow, Nashville Warbler, Pine Siskin, and Western Bluebirds. High up at Bitter Creek NWR which is the southern-most location to find condors in the US finally produced a really nice view of a soaring adult, although it did take about 3 hours of scanning and waiting. In the meantime, though, we did have great views of Golden Eagles and Red-tailed Hawks.
The final full day was spend taking a pelagic birding adventure over to Santa Cruz Island – the largest of California's Channel Islands. We started off the day birding at marina park in Ventura Harbor where we saw Surfbirds and Black Oystercatchers, which brought our tour's shorebird species total to 26! Our primary target for the day was to find the island-endemic Island Scrub-Jay, which we got quite easily! In fact, we saw our first pair from the island's dock! Of course, birders come to the island for the jay but the real draw are the absolutely adorable and tiny Santa Cruz Island Foxes, of which we saw one really well! Seabirding highlights included Pomarine Jaeger, Pacific Loon, Cassin's Auklet, Rhinocerous Auklets, Glaucous-winged Gulls, Heerman's Gulls, Northern Fulmar, and hundreds of Black-vented Shearwater. We also saw literally hundreds of Long-beaked Common Dolphins and later had nice views of 3 Gray Whales! Multiple times we came across vast rafts of hundreds to thousands of Western Grebes, with a few Clark's Grebes mixed in as well! On the final morning of the tour we swung past a cemetery for a staked-out Painted Redstart which brought our tour's warbler list to 10 species! Not too bad for the dead of winter!
For a full run-down of our species list and the destinations where we birded, check out our eBird Trip Report and be sure to take some time to scan through the photo-highlights gallery below! Join us next year for the 12-day Ultimate SoCal birding adventure and kick your Big Year off right! Thanks so much to the awesome group of birders that joined Lauren and me this year – it was a ton of fun and we shared some great memories out in the field!