TRIP REPORT: COLOMBIA – 2019 December – Santa Marta & Bogotá Endemics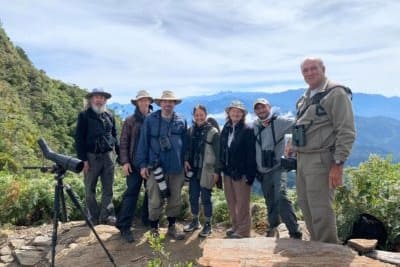 PRIVATE TOUR OPTION
This tour is available as a private trip for any size group. The tour cost will vary with the number of people and any custom requests.
TESTIMONIALS
If you have been on this tour, please be the first to leave a review!
Trip report by Edison Buenaño and Sally Ingraham
In December 2019 Edison Buenaño (joined by Tom Stephenson) led an adventurous group of folks on an incredible circuit of the endemic-rich regions of Santa Marta and Bogotá, in Colombia. This amazing country has more recorded species of birds than in any other country in the world – to date nearly 1900 species.
The high, pyramid-shaped mountains of the Santa Marta region rise up from the shores of the Caribbean to nearly twenty thousand feet. However, the area is one of the most accessible in the country. Over twenty endemic species reside in the midst of this stunning scenery.
The region of Bogotá is perhaps less known as a birding area, but it is home to unique wetlands, cloud forest, and paramo ecosystems. Each habitat hosts its own share of endangered and range-limited endemic or near-endemic species.
Enjoy Edison's notes and photographs from each day and join he and his tour participants on a journey through Colombia! – Sally
Barranquilla – Day 1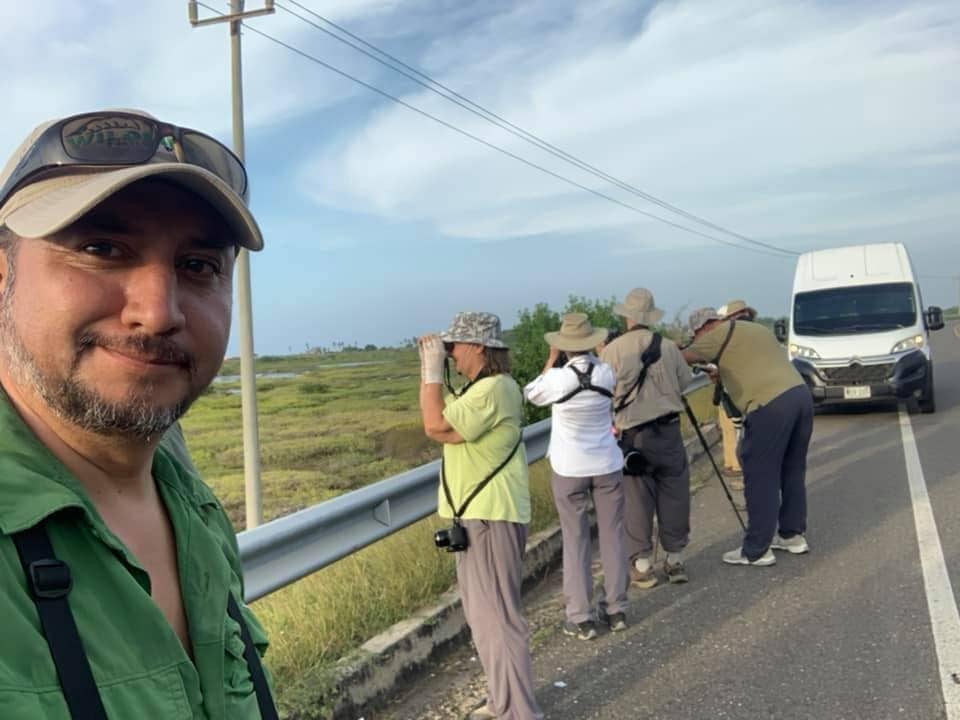 We had a great start to our Colombia trip – Santa Marta and the Central Valley – with Wildside Nature Tours. Our first day was super. The first bird was the endemic Chestnut-winged Chachalaca, plus the cute Chestnut Piculet and many more great birds.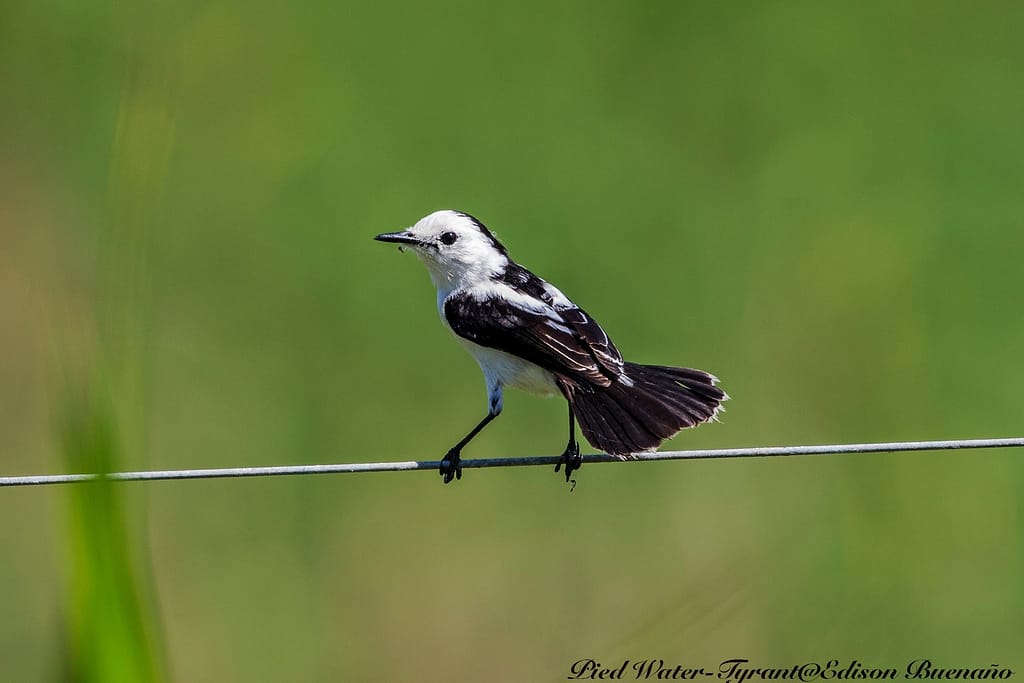 Our group had fun with the Pied Water-tyrant – it gave us a great show.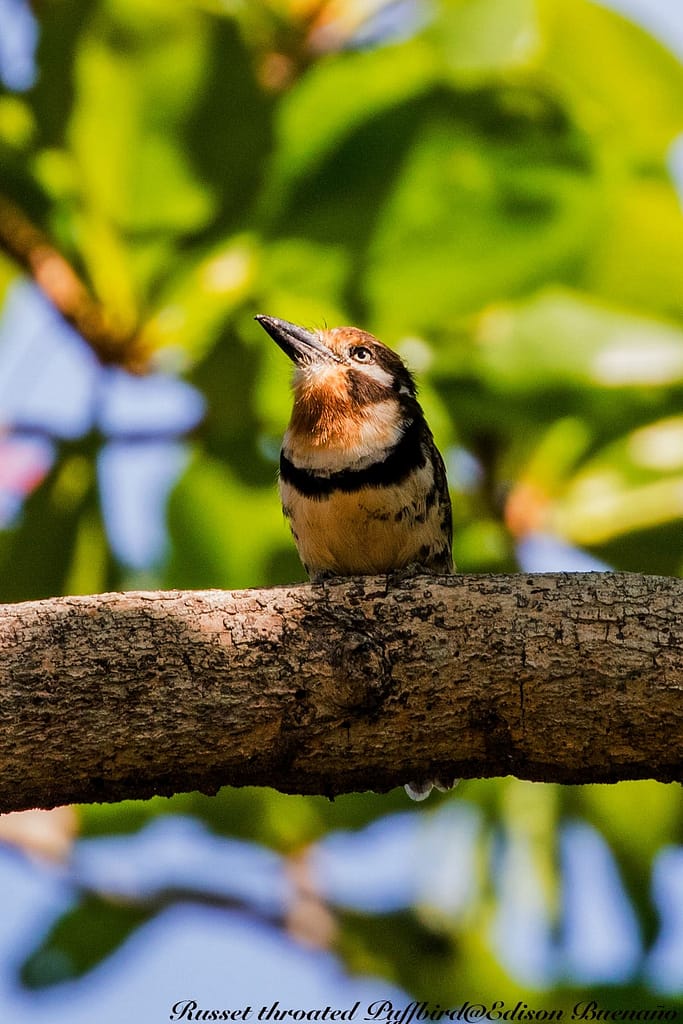 It is always nice to see the Sweet Russet-throated Puffbird!
Cartagena de Indias – Day 2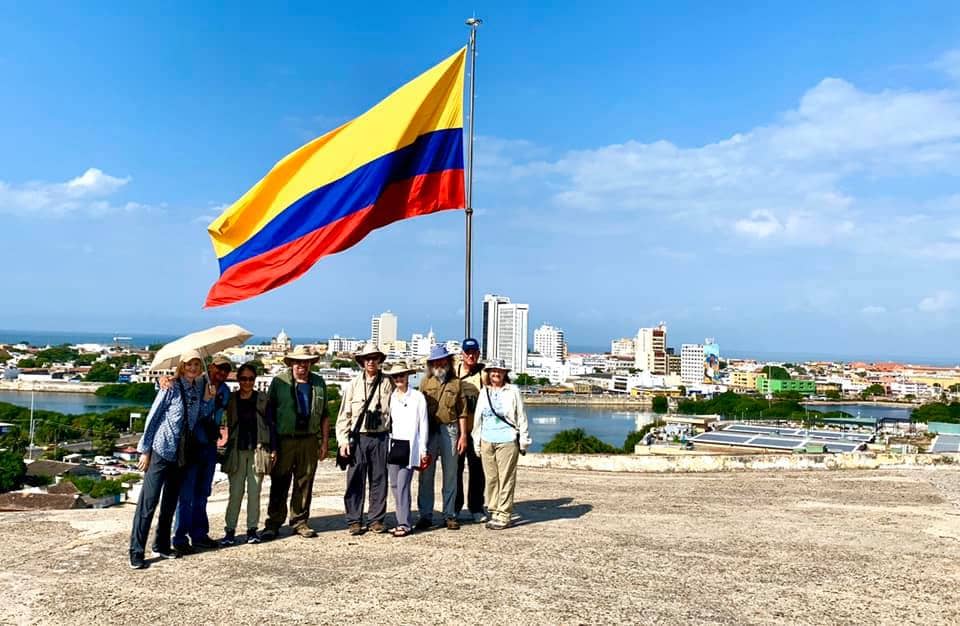 Today was a little different, but our group loved to be in Cartagena. The day was just amazing and we learned so much about Colombian history.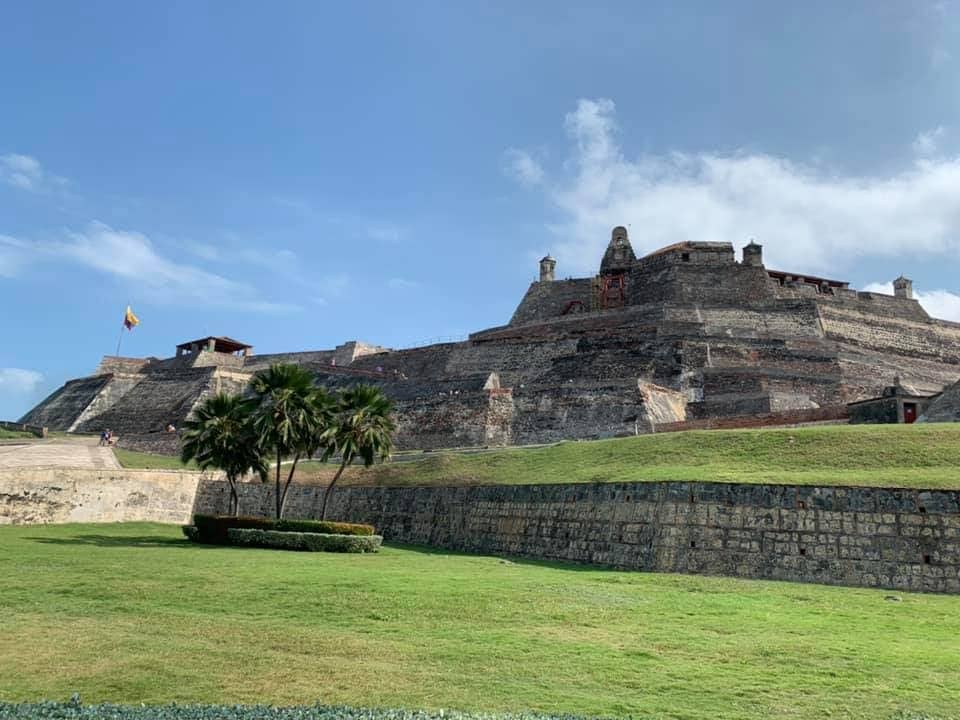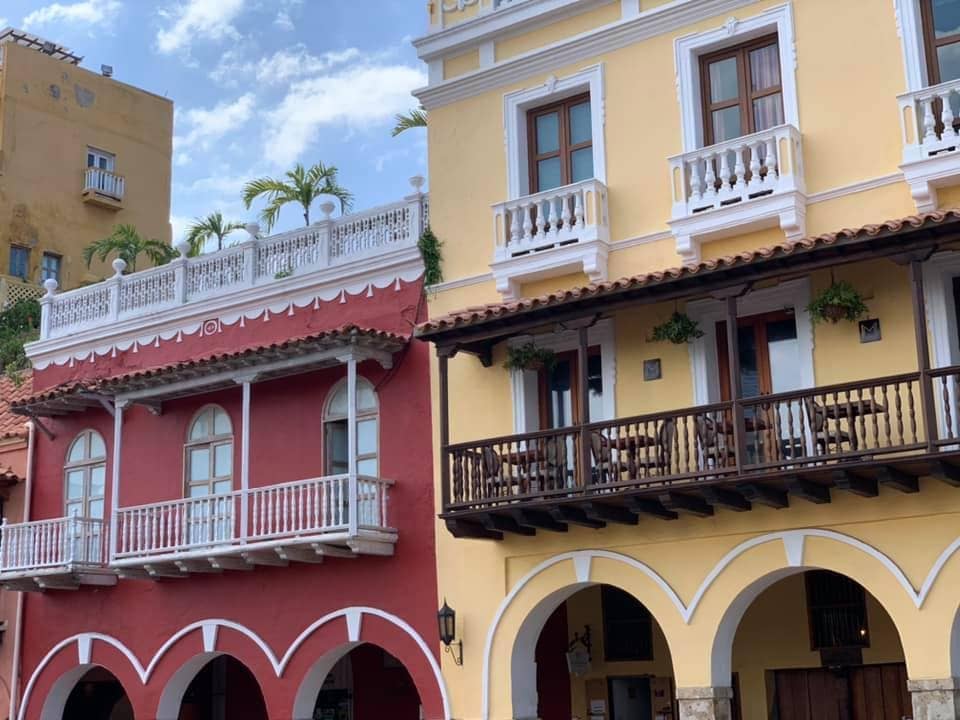 I love this city – so much culture in one place and the people are so nice. Plus great birds and delicious cuisine, what else?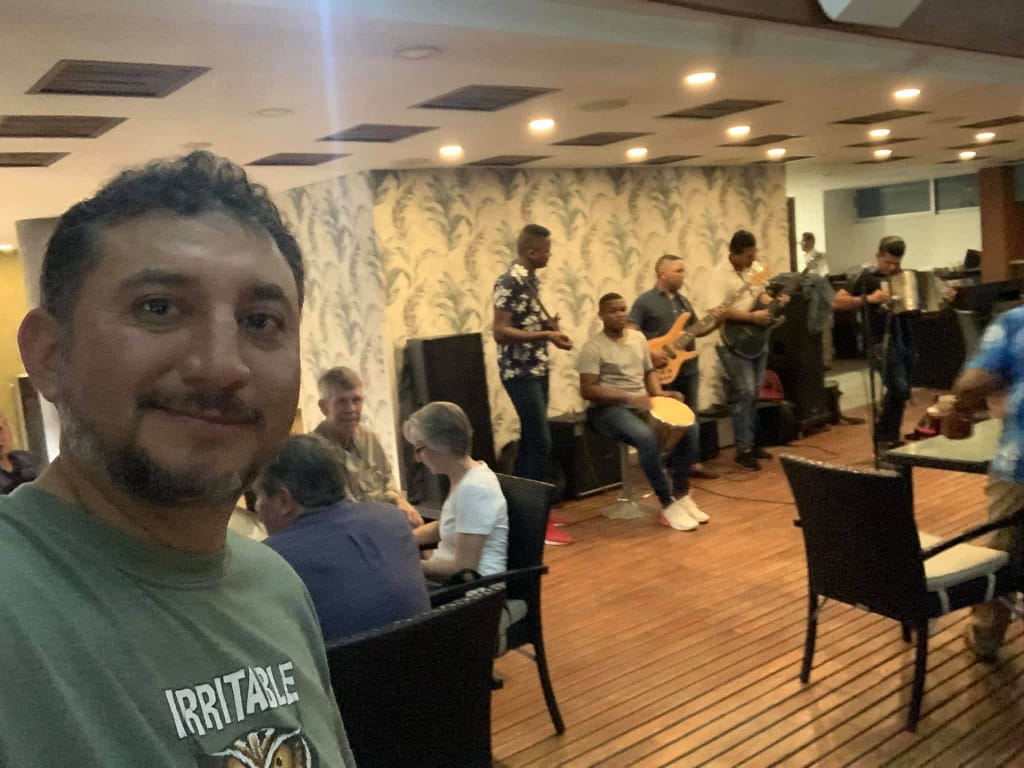 Our group enjoyed a delicious dinner with a great Colombian band. They were playing ballenatos. Our trips are a great combination – birds, food, and music!
Isla de Salamanca / 

Rio Hacha / La Guajira – Days 3-4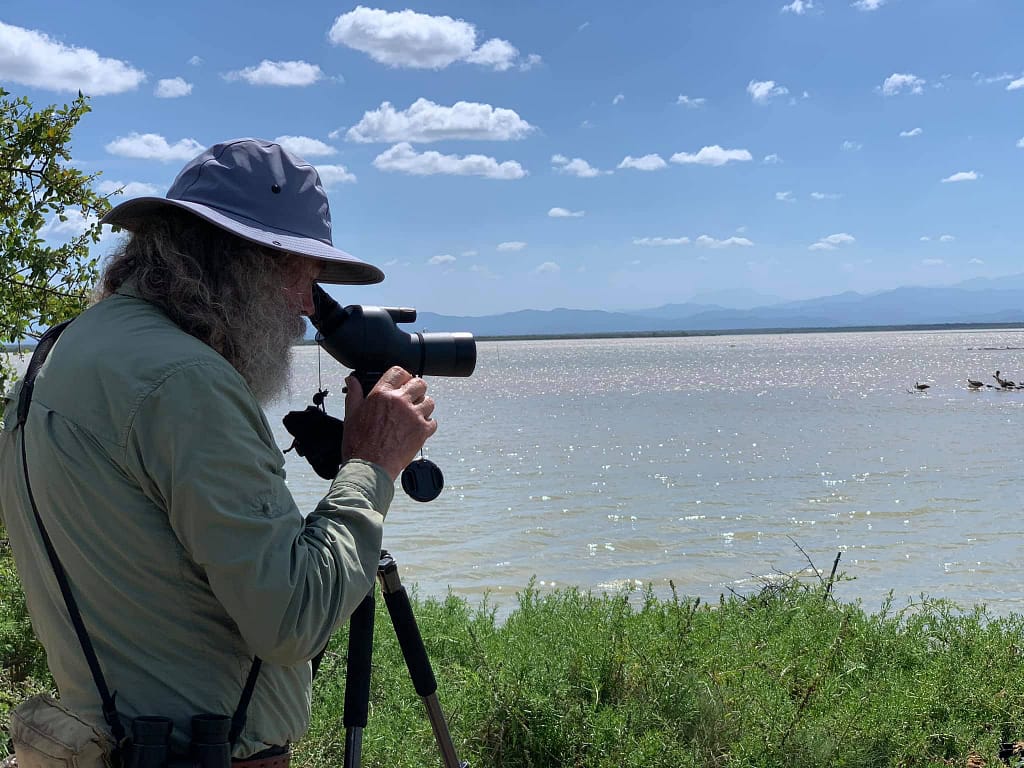 Another amazing day on our Colombia trip – we cleaned up all our target birds in La Guajira. It is always great to see close the Northern Screamer!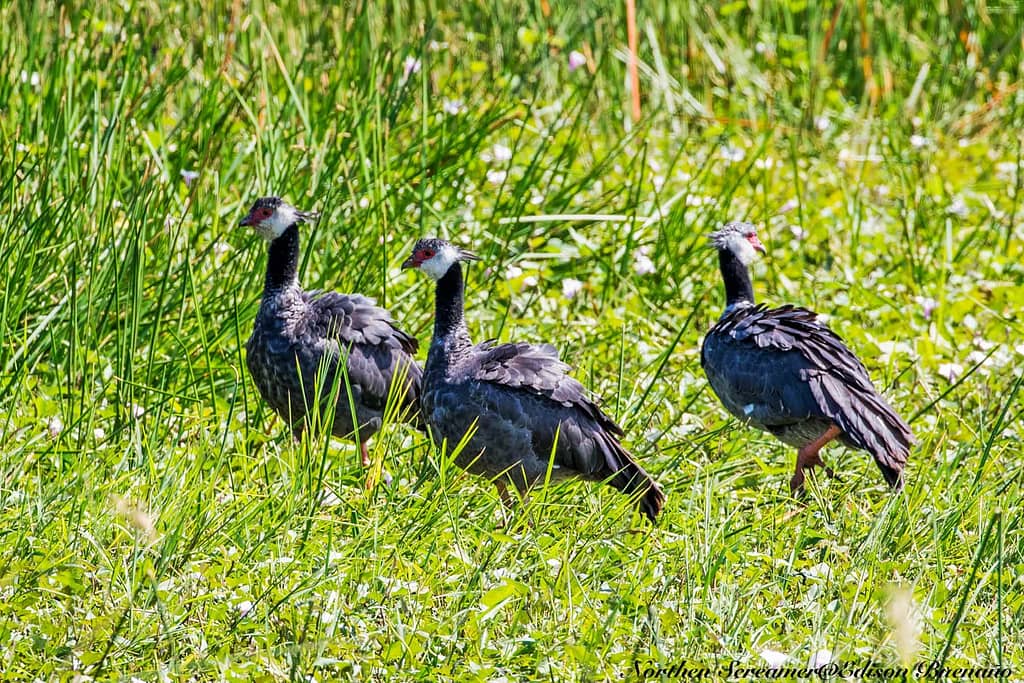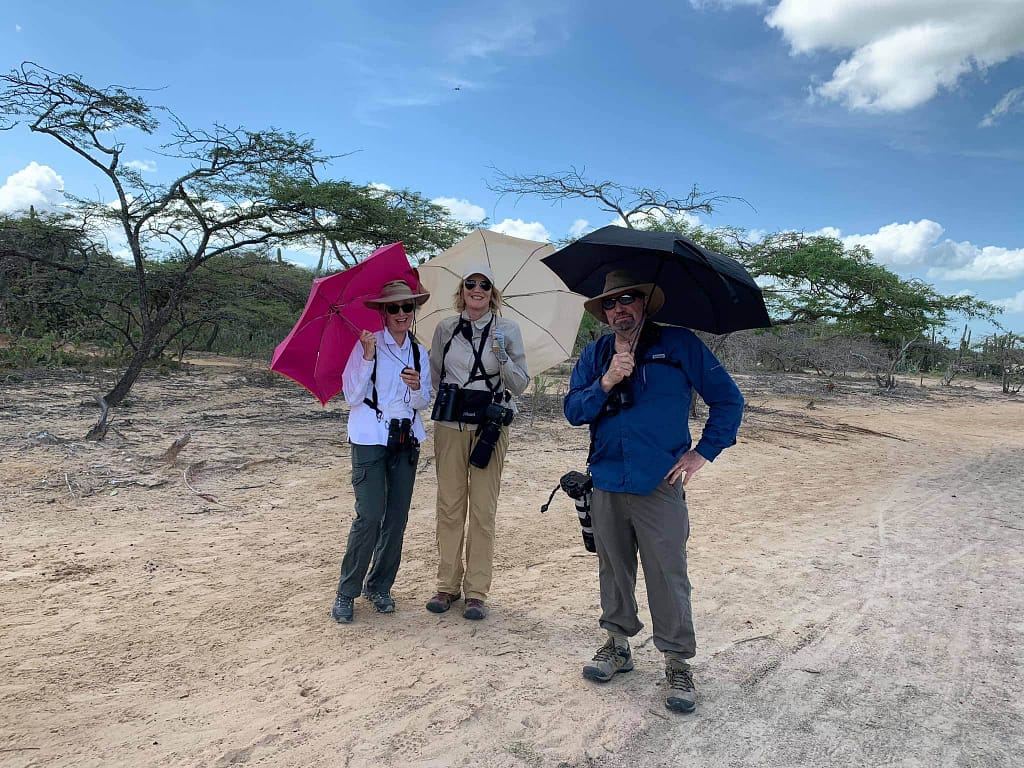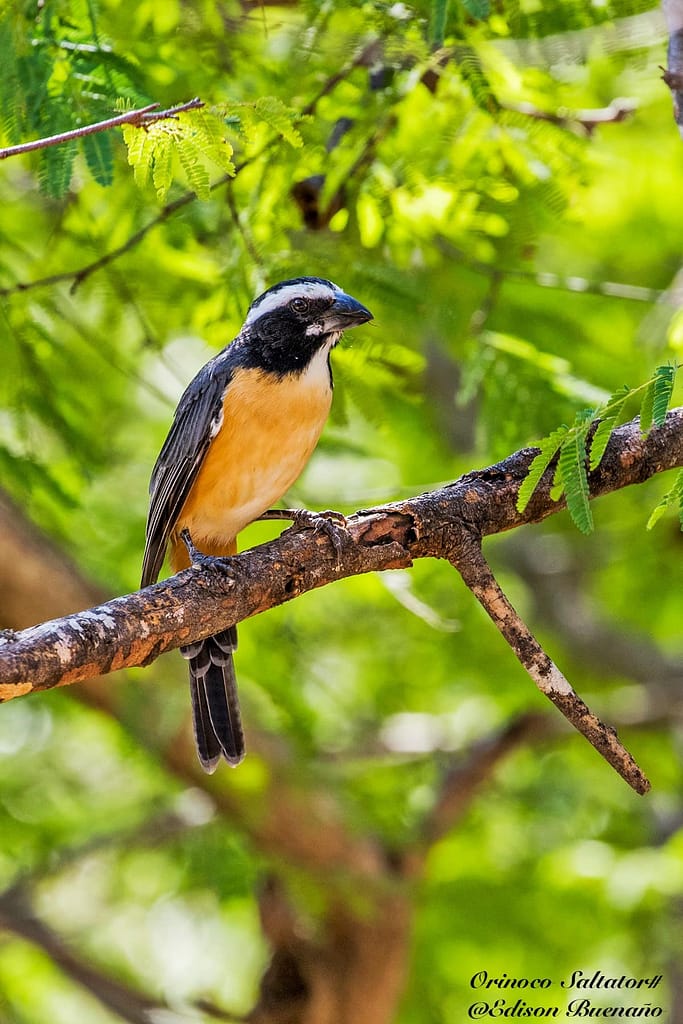 The nearly endemic Orinoco Saltator was seen and photographed well by our group.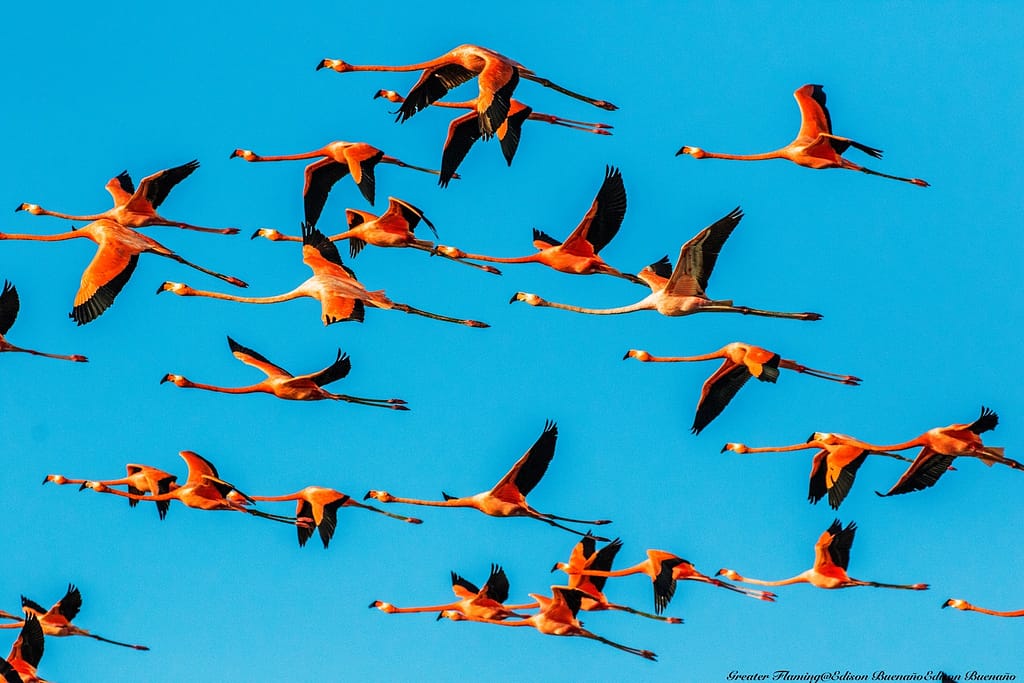 At Los Flamencos we saw about 600 Greater Flamingos!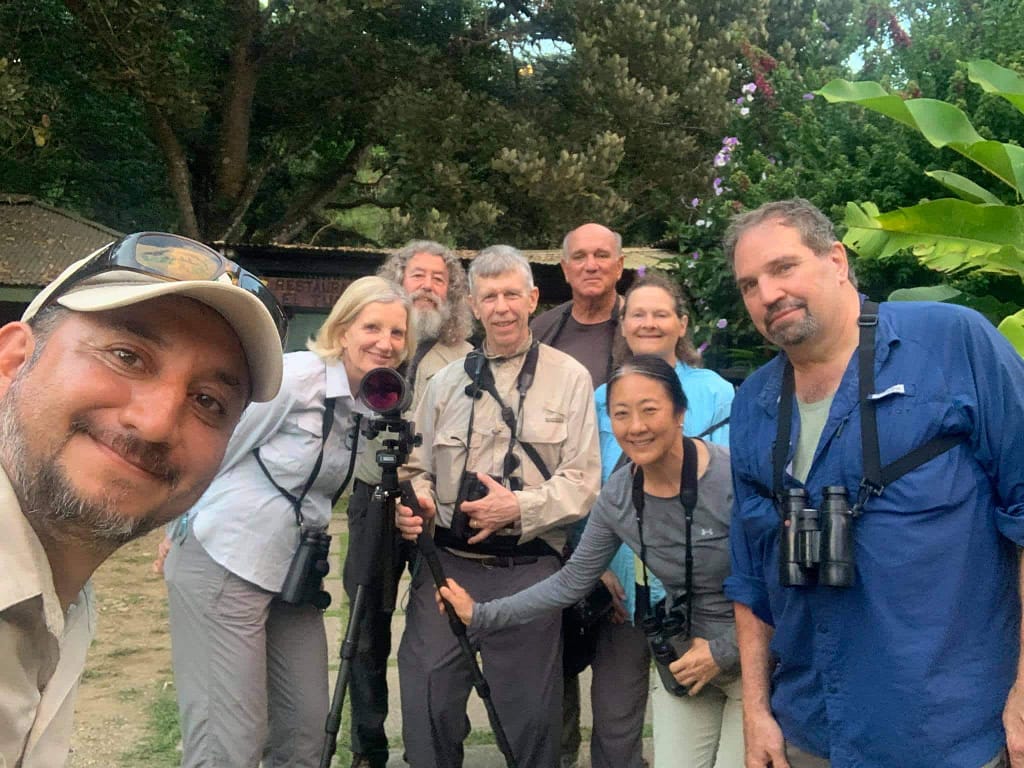 Our travel day from La Guajira to Minca was great. So many great birds were seen and our group is loving Colombia more and more!
Santa Marta Mountains – Days 5-8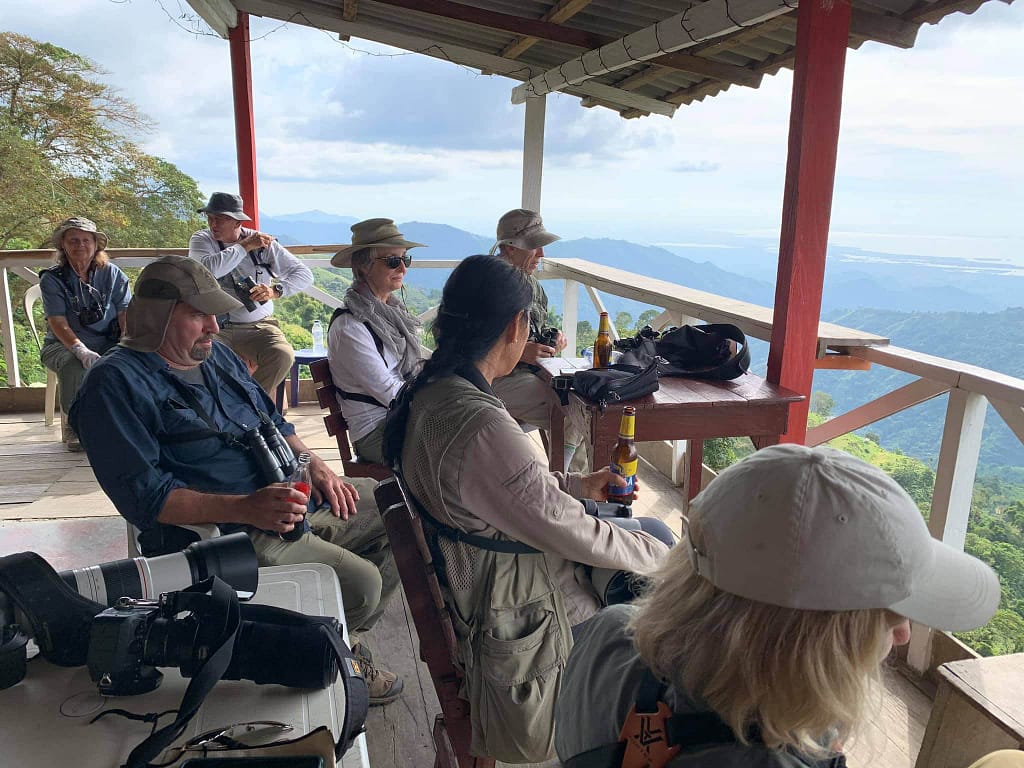 Our group had an amazing time in Santa Marta Sierra Nevada – we got our target birds!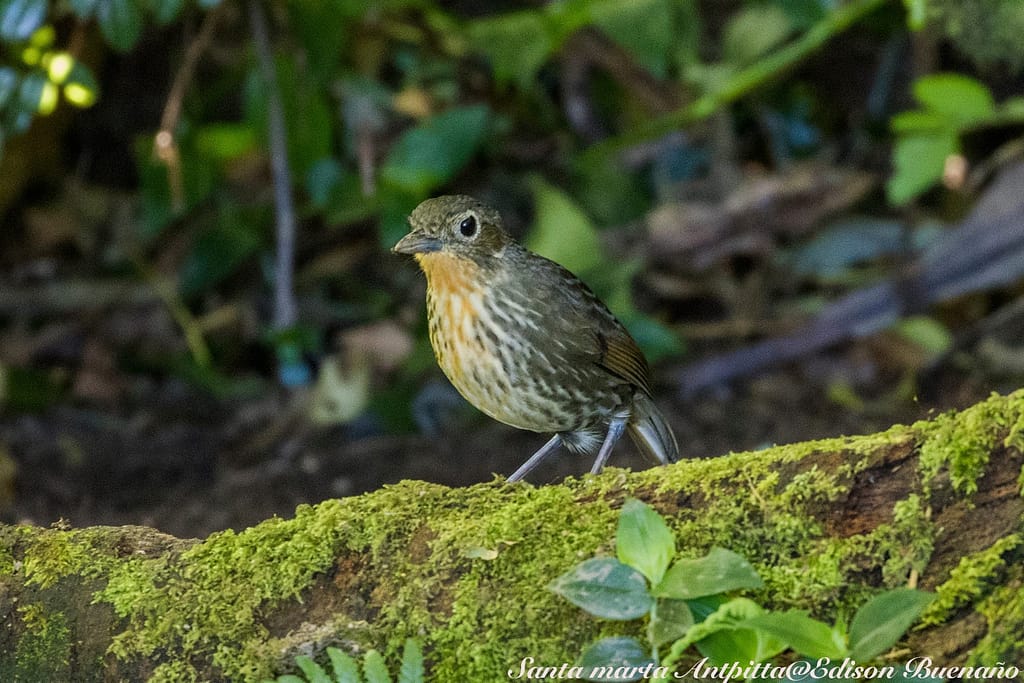 The pretty Santa Marta Antpitta was one of our targets and it gave a great view to our group.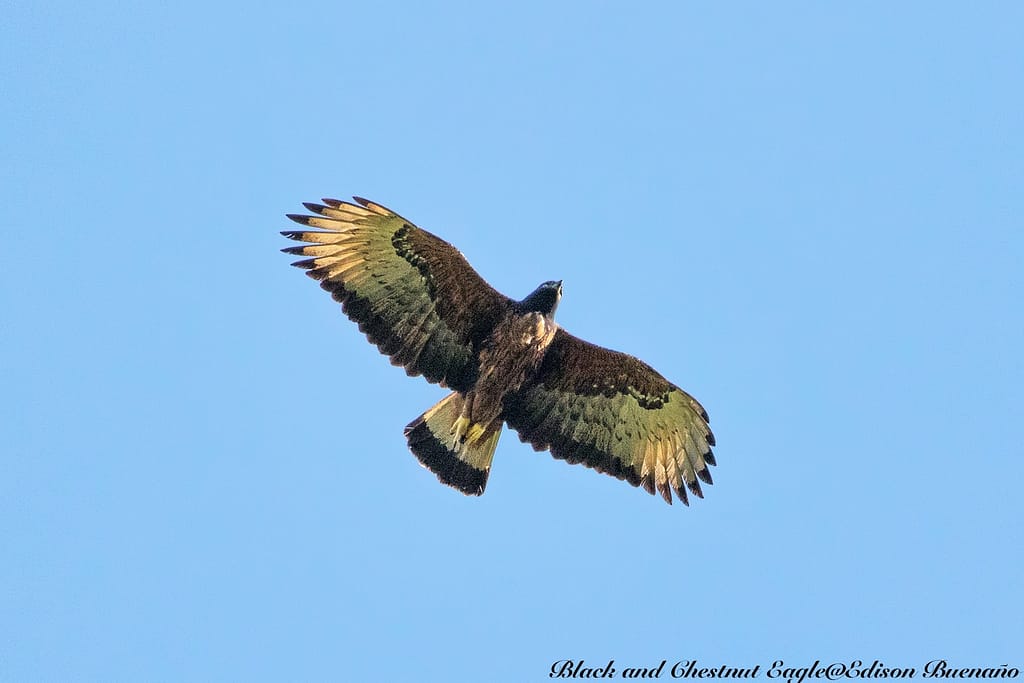 We enjoyed watching the Black and Chestnut Eagle. We saw 2 adults and one juvenile – super, super show.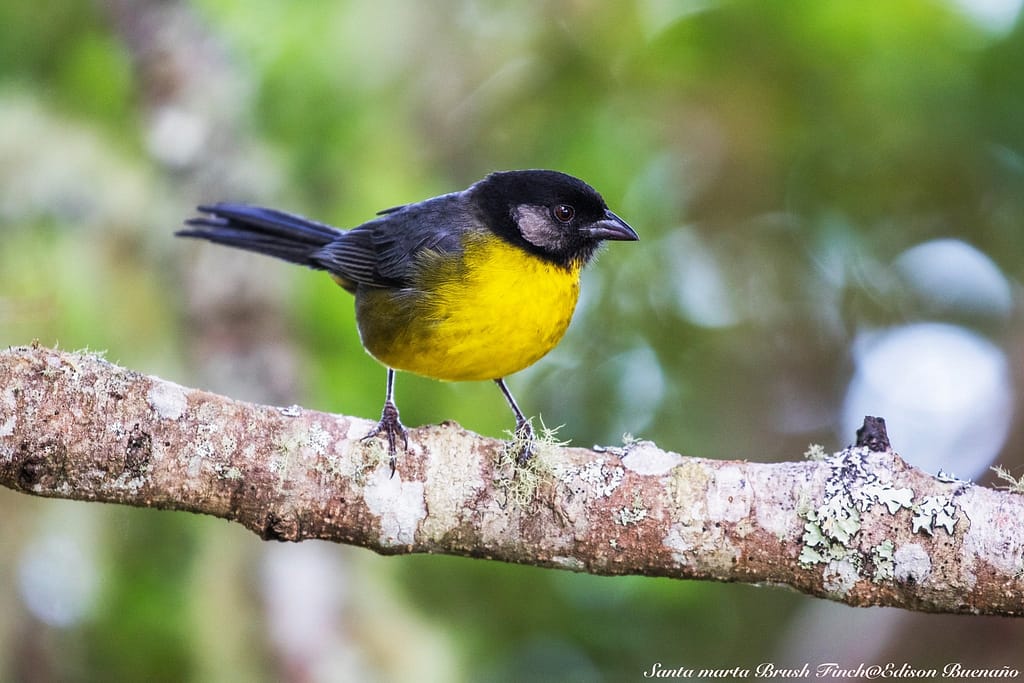 The beautiful Santa Marta Brush Finch is a common bird, but it is a great bird to see.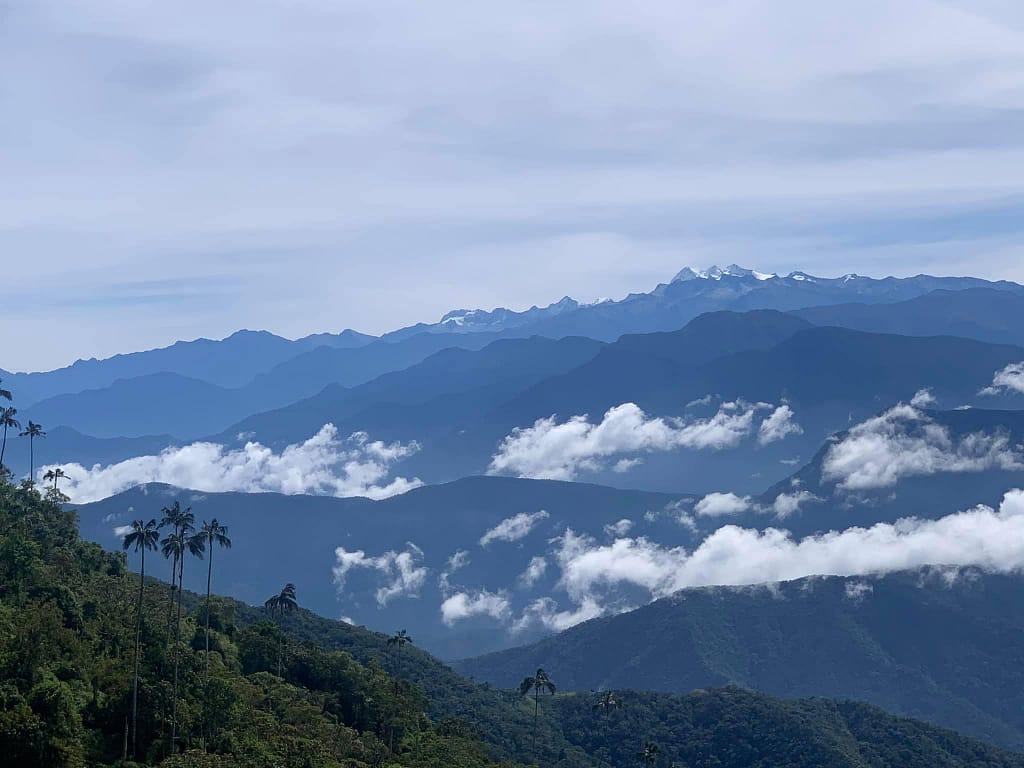 The Sierra Nevada mountains are a unique place on the earth. Our group loved the beautiful sunrises and sunsets – plus the 26 endemics we looked for!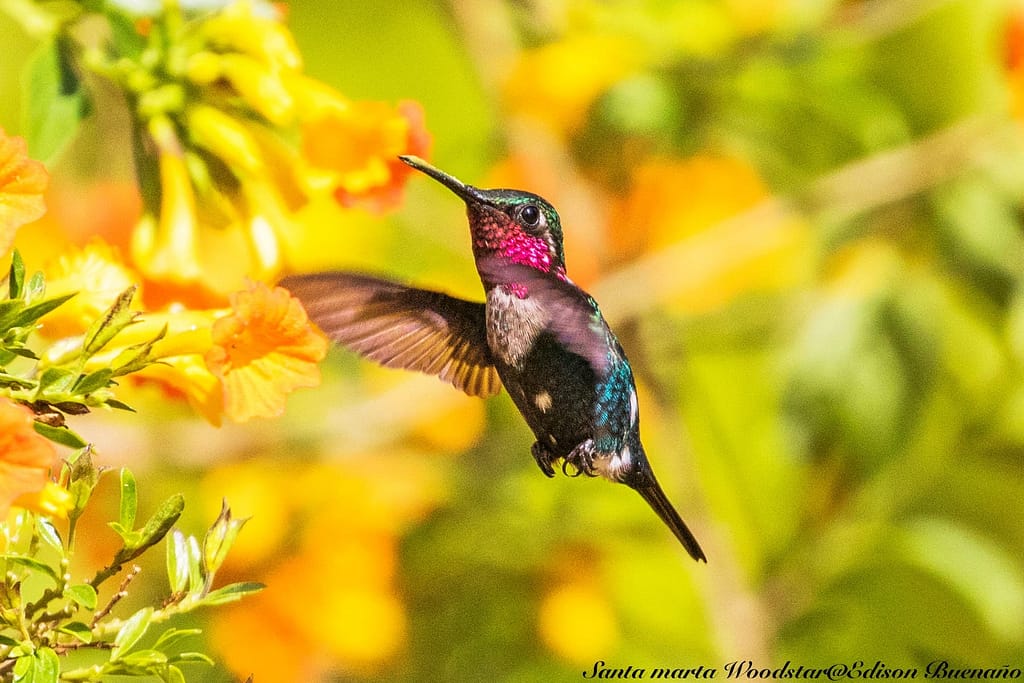 Our group loved to watch the hummingbirds…and we got White Tailed Starfrontlet , Santa Marta Blossom-crown, Black-backed Thornbill, and the cute Santa Marta Woodstar – all of them endemic! They are only found in the Santa Marta region of Columbia.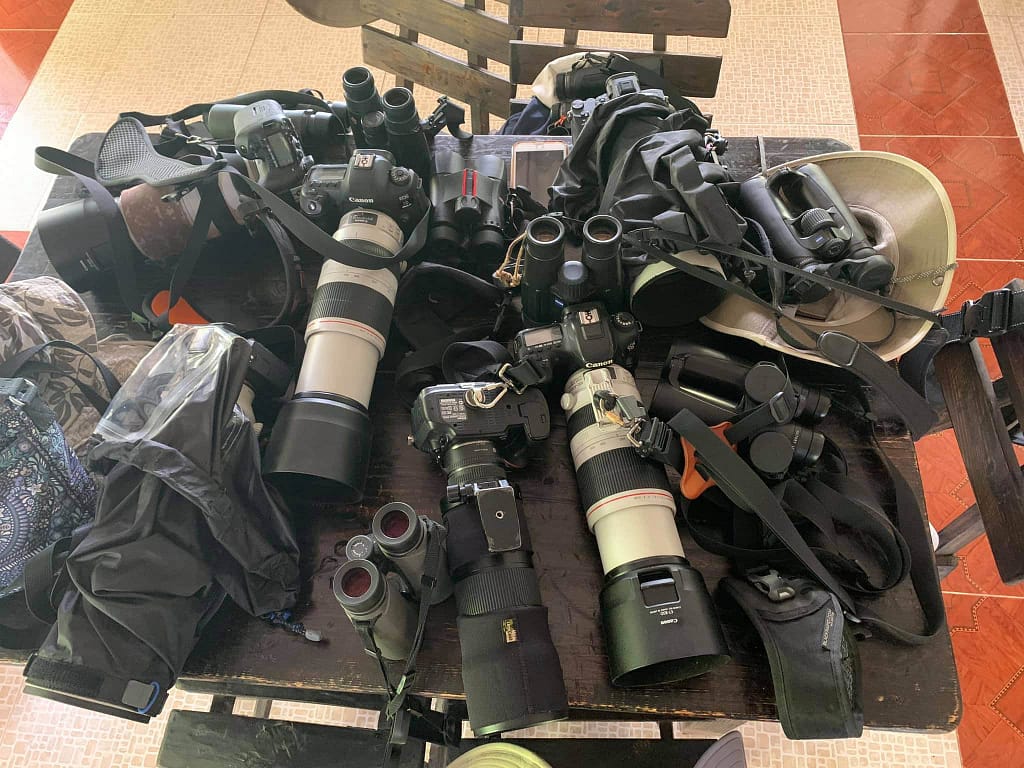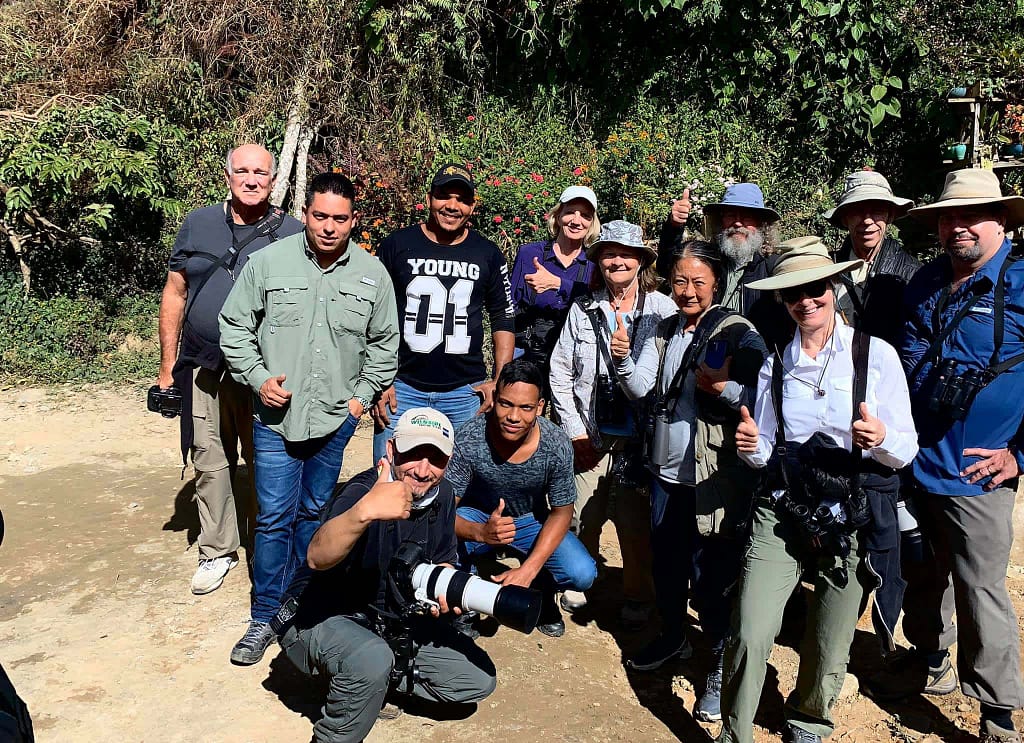 Our group loved the Sierra Nevada and they were very happy with the 312 species that we saw on our trip so far – amazing!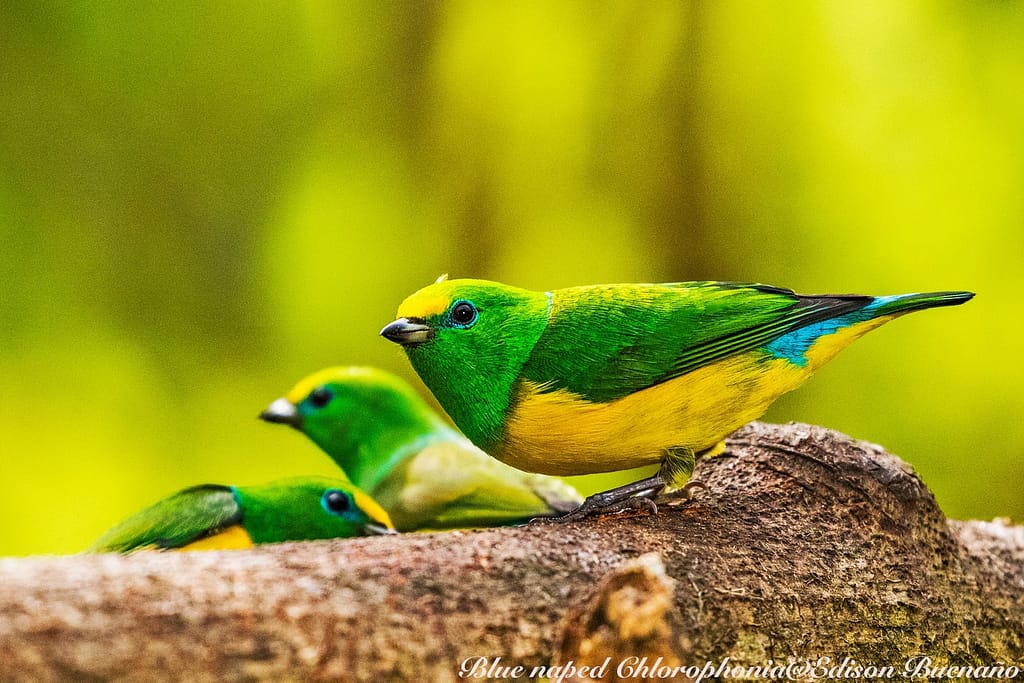 Our first leg is done…a great Santa Marta Endemics trip! Tomorrow, we will fly to Bogotá to start our central Andes adventure.
Observatorio de los Colibris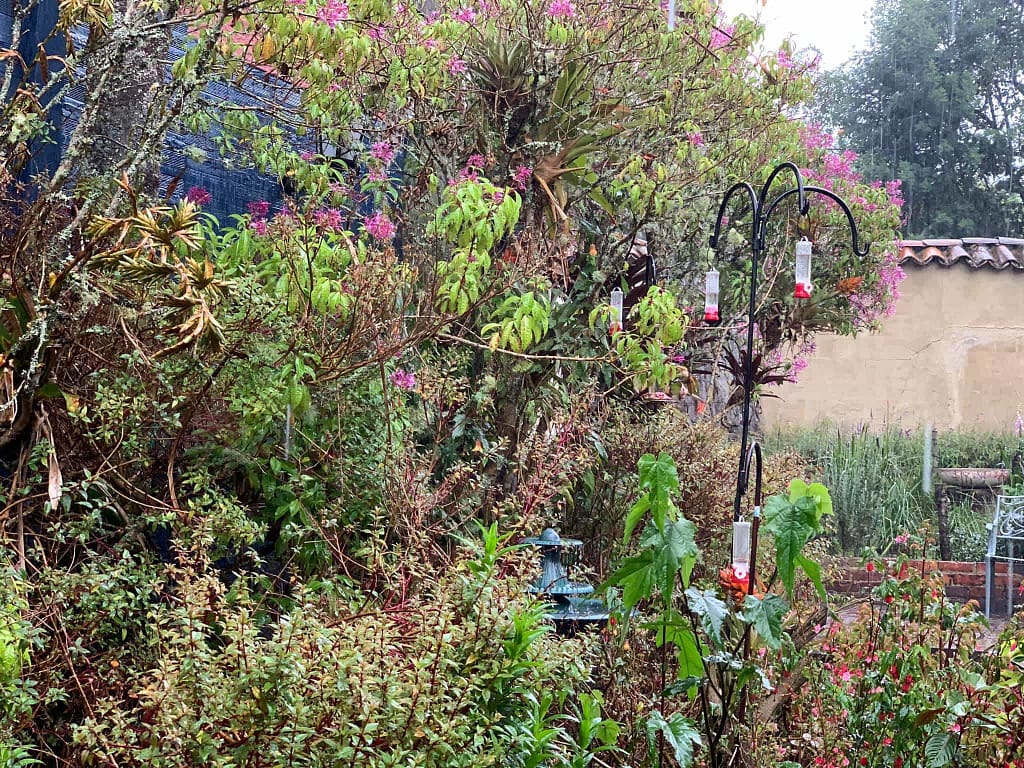 Our travel day to Bogotá was great and we enjoyed watching the hummingbirds at Observatorio de los Colibris.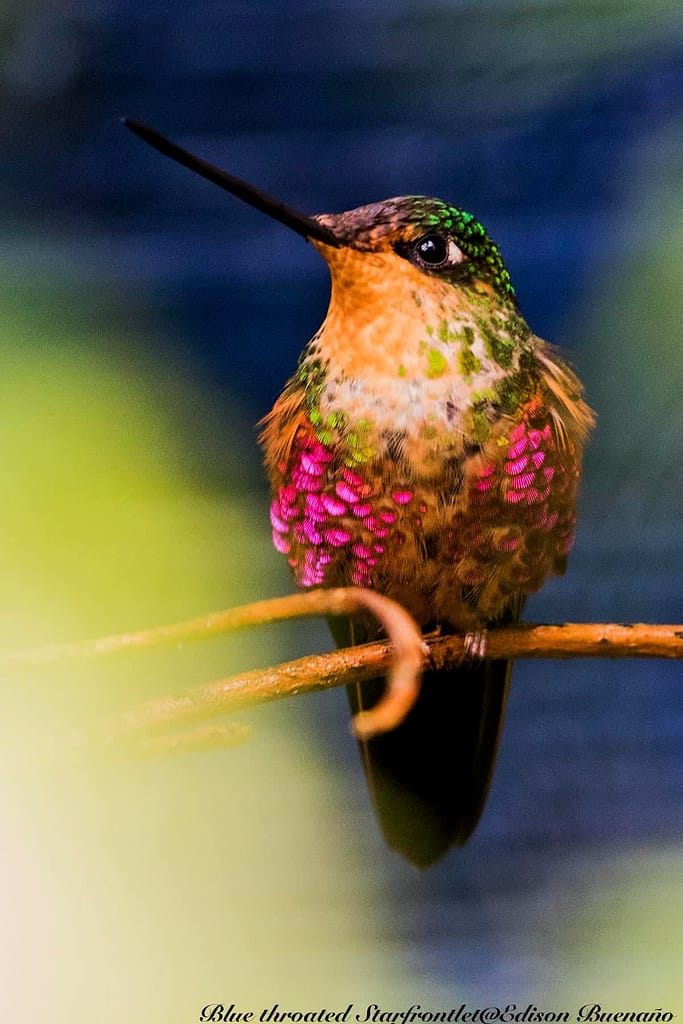 We saw 10 species and 9 were new for the trip. Our group loved to see this beautiful jewel, the Blue-throated Starfrontlet. It is only found in Colombia and Venezuela.
Bogotá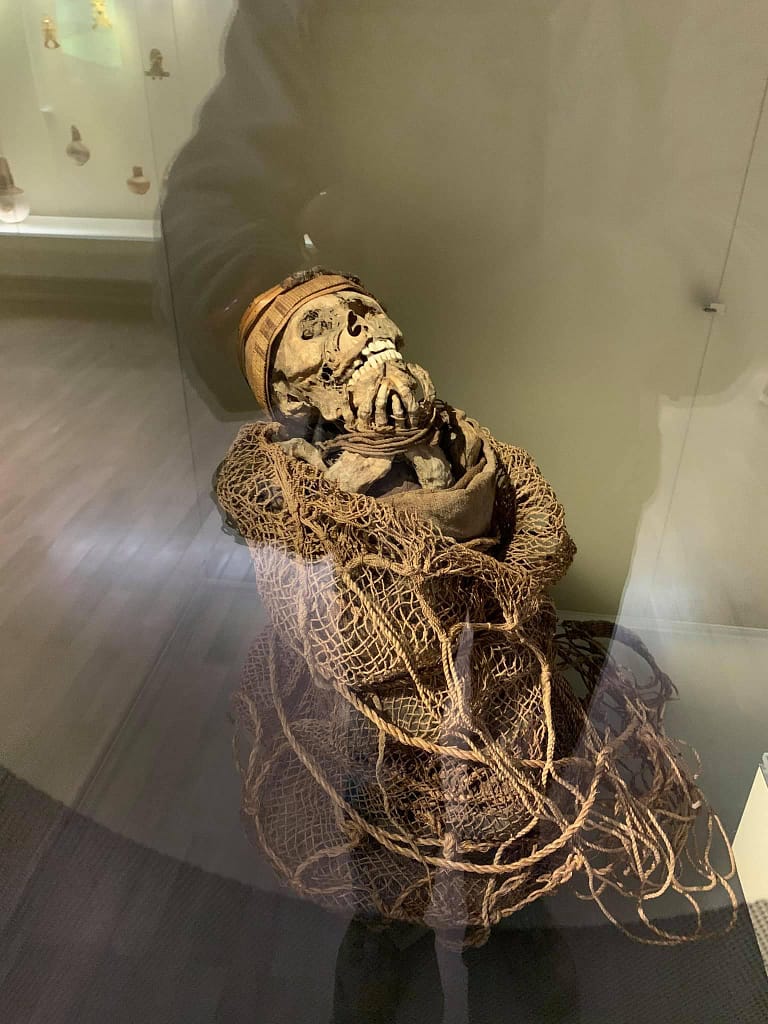 Today our group enjoyed the city tour in Bogotá and we learned more about Colombina history. We visited Gold Museum, La Quita de Bolivar. La Canderia is a beautiful neighborhood, with the cathedral and many more great places. Our group even did a little shopping!
Parque La Florida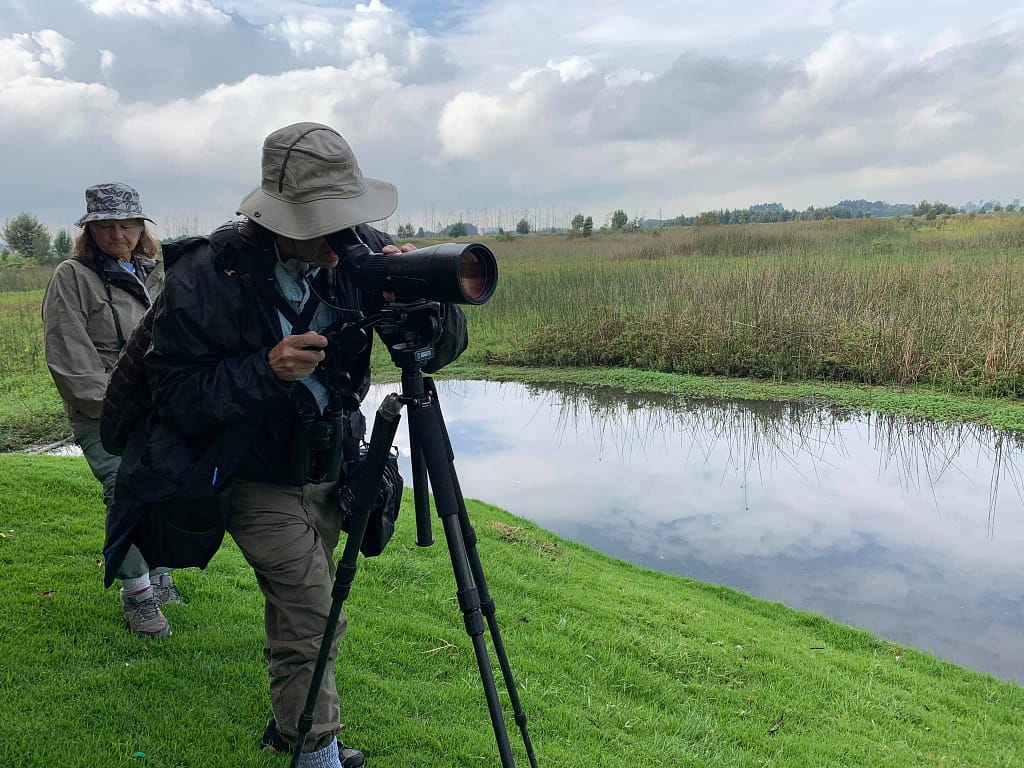 Our start in the Central Andes was great – we visited Parque la Florida and Jardin Encantado. We got our target birds and it is always great to see some good friends, like Oswaldo Cortes.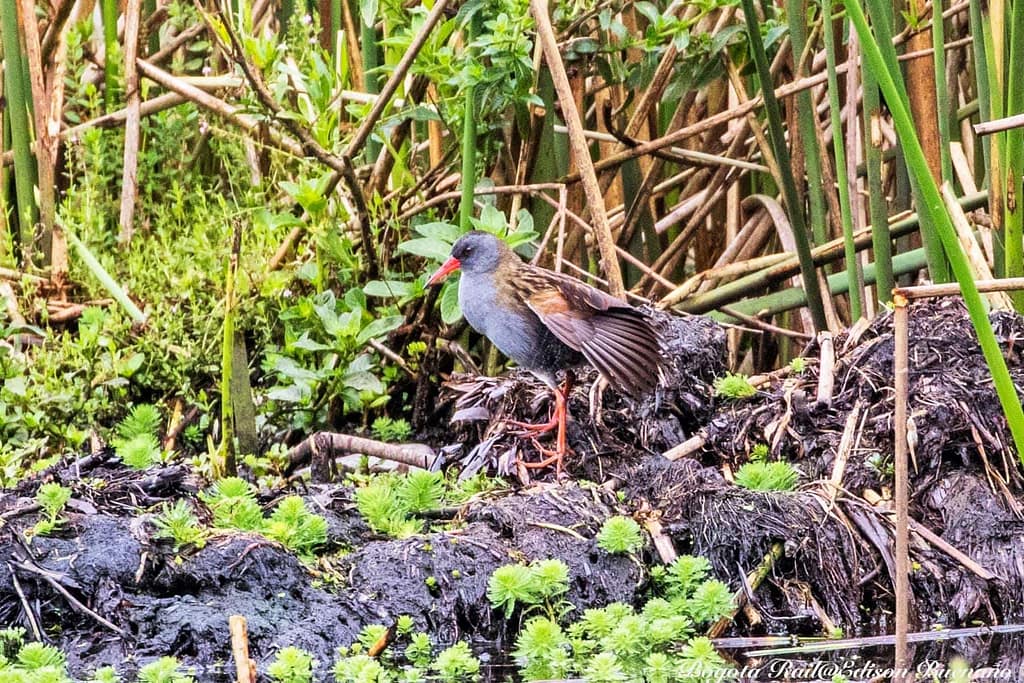 It is always great to see the Colombian Rail in the open – a Colombian endemic.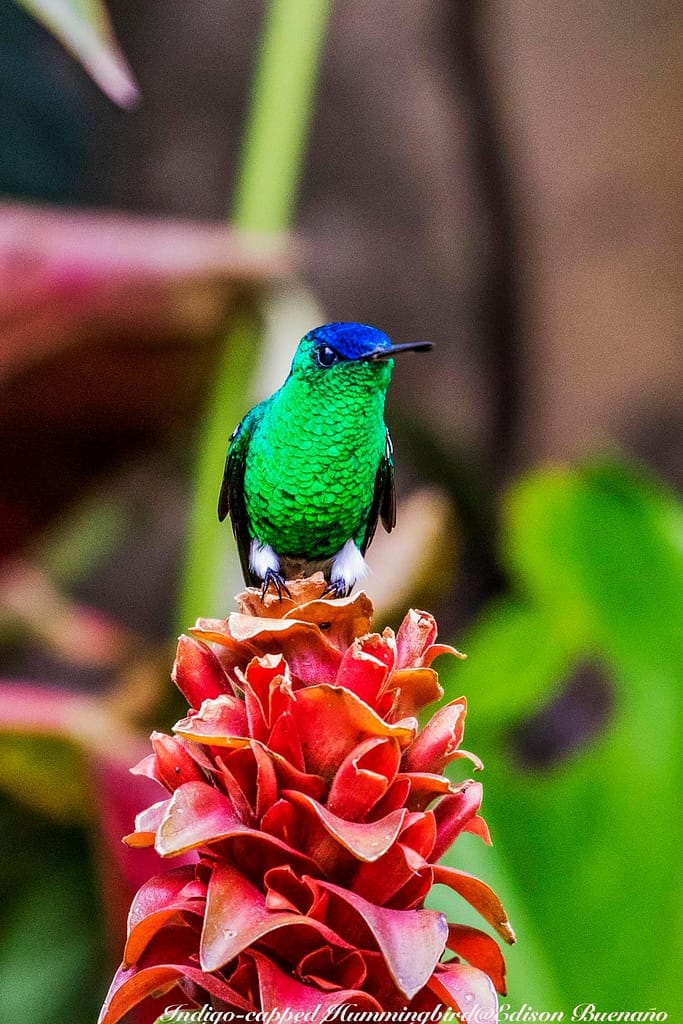 Another endemic is the Indigo-capped Hummingbird.
Libano, Tolima / 

Ubate Laguna del Hato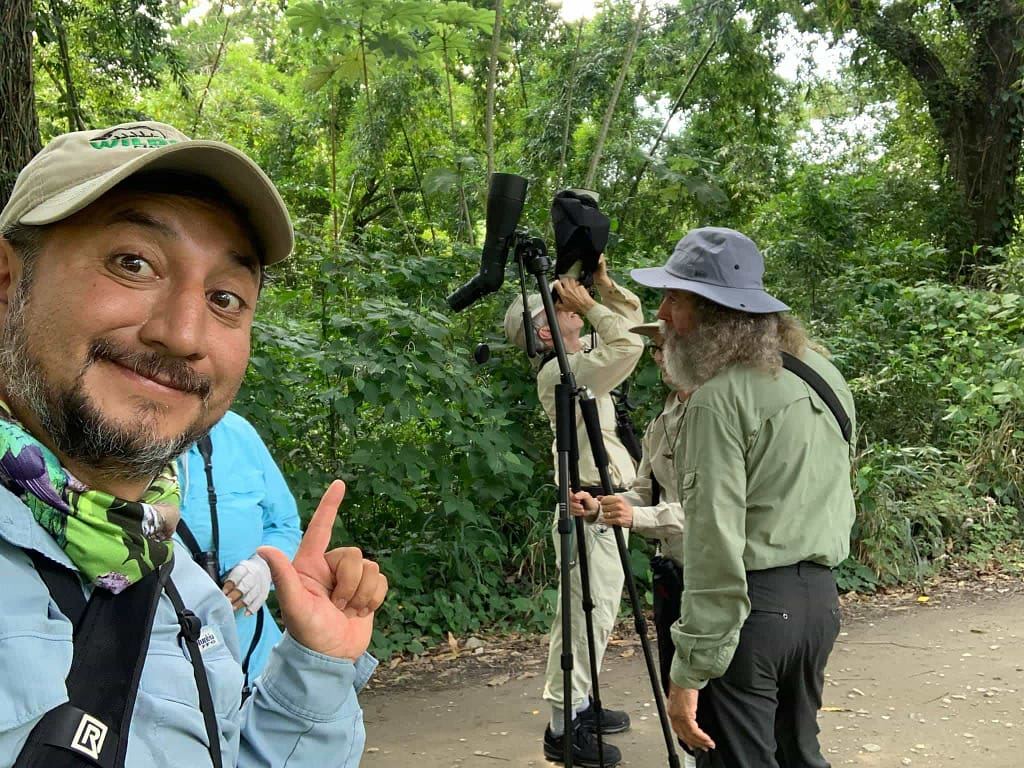 Today, our group was so happy to see all the endemics that we expected, plus many good warblers. We were checking some great bird out with the scope – scope lessons at 12,050 ft! The life is good.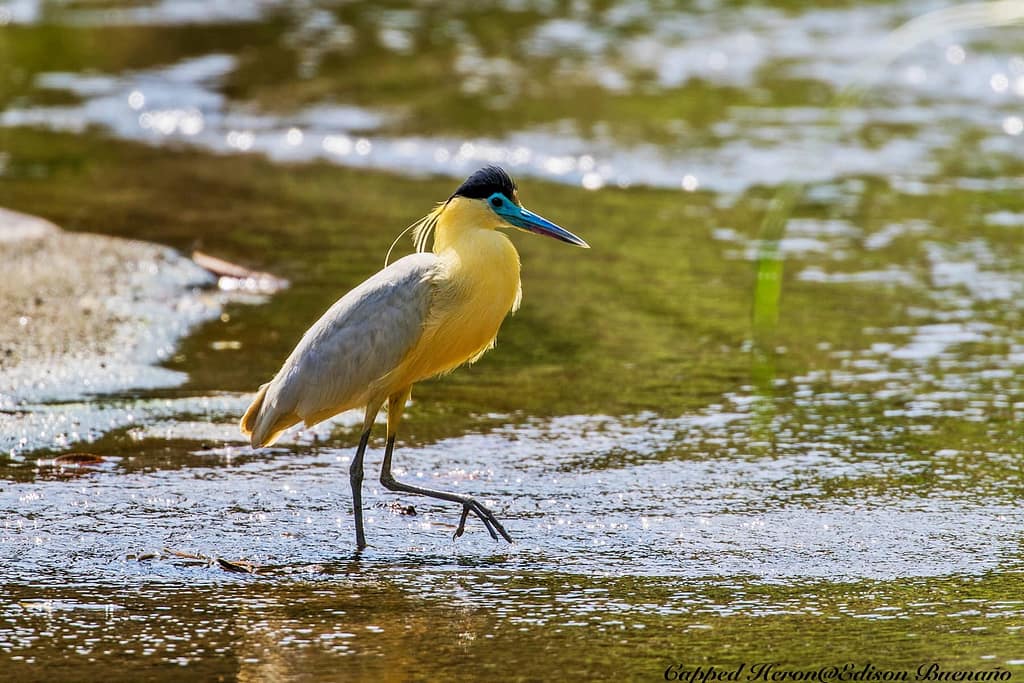 We saw the pretty Capped Heron at Laguna del Hato.
Parque Nacional Natural Los Nevados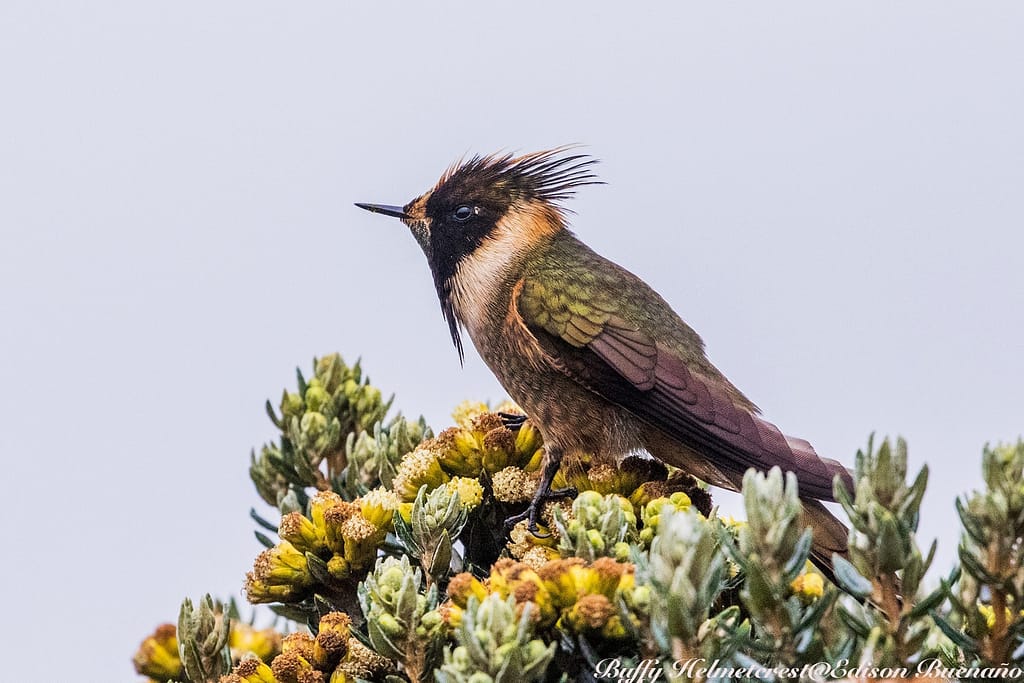 Another wonderful day in our Colombia trip, filled with antpittas and hummingbirds – like the endemic Buffy Helmetcrest, and the Crescent-Faced Antpitta. Amazing birds to see! (We saw 54 hummingbird species on this trip in total!)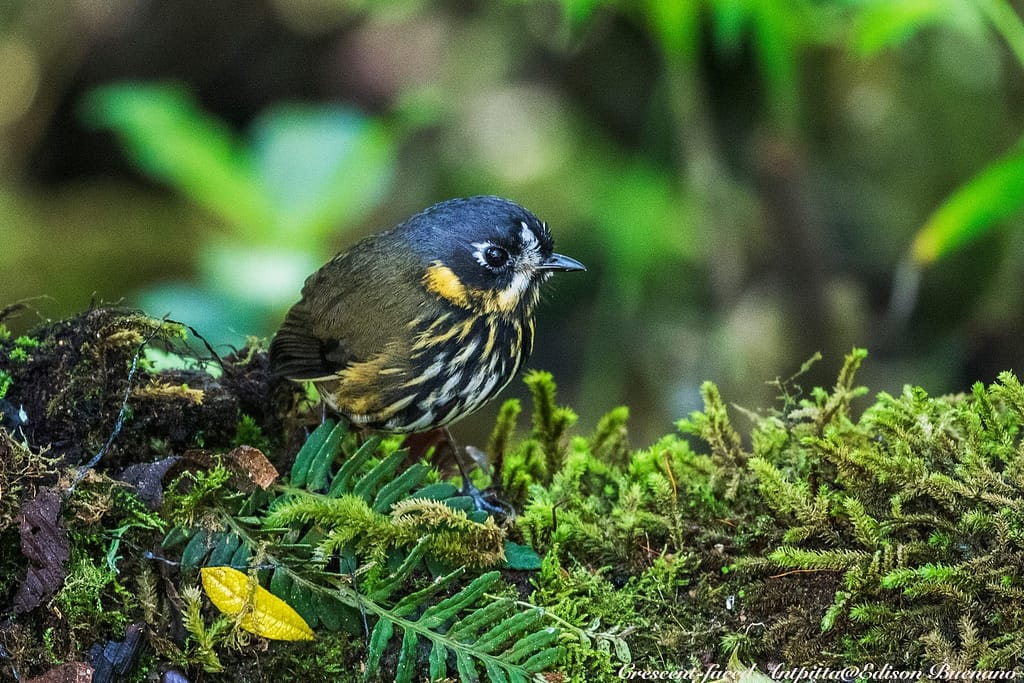 Río Blanco Reserva Natural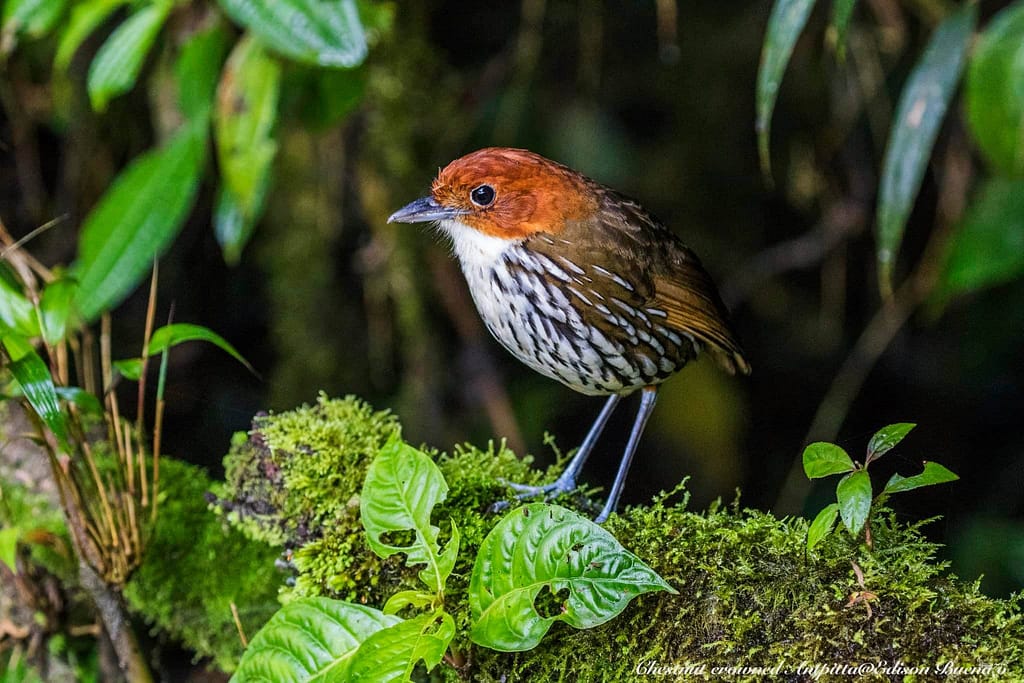 We got 4 more antpittas at Río Blanco, plus many great birds. We had Brown-banded (endemic), Chestnut-crowned, and Slate-crowned plus Bicolored Antpittas. And our final bird for the day was the cute Torrent Duck!
Santuario de Fauna y Flora Otún Quimbaya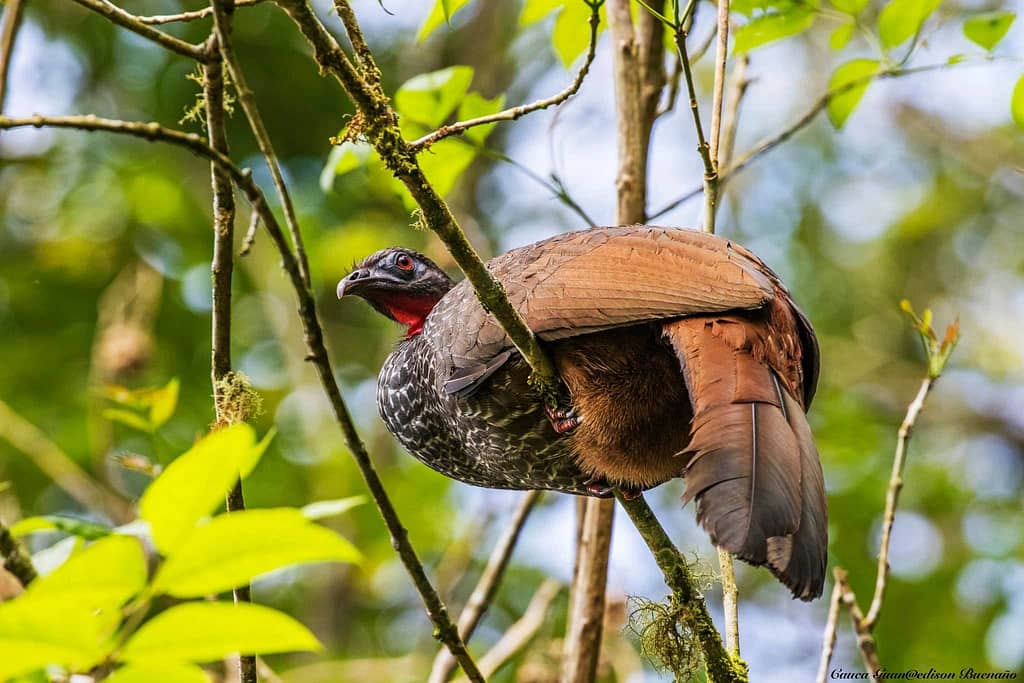 We added 3 more endemics for our Colombia trip – the Hooded Antpitta, Grayish Piculet and Cauca Guan. Otun is the best place to see the Red-ruffed Fruitcrow too.
Jardin, Antioquia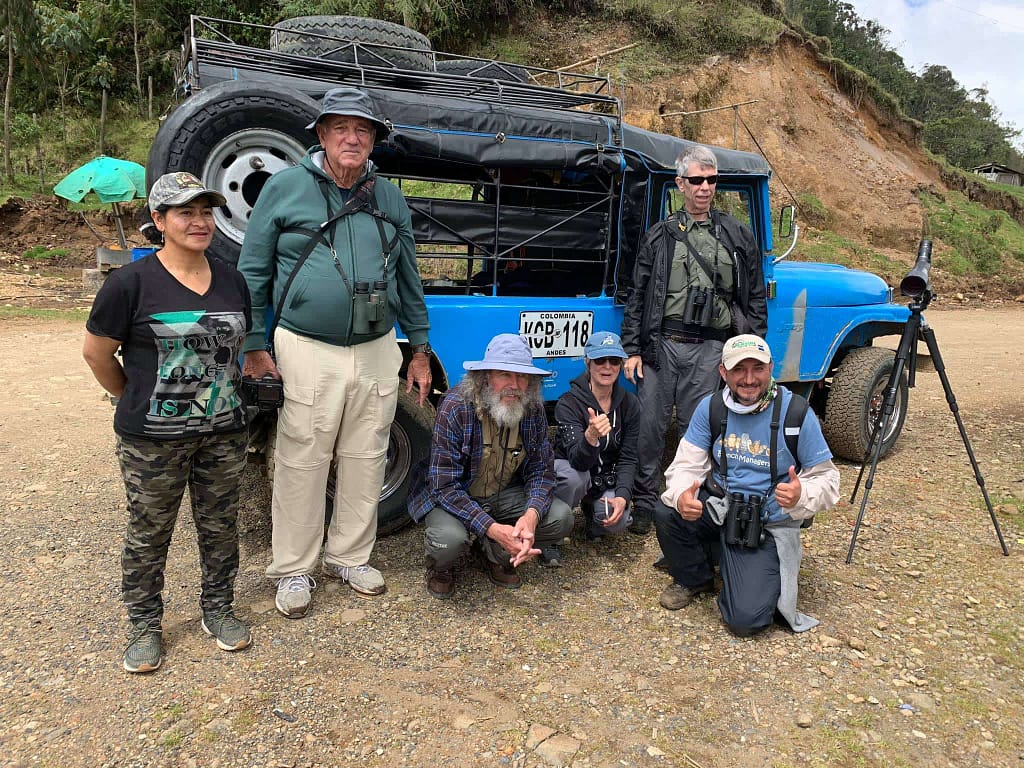 Today was the day of the Tanager Finch, Yellow-eared Parrot (we saw about 20 of them!), Black billed Mountain-Toucan and we added our 11th antpitta for our trip. One of the rarest birds on the planet is the Tanager Finch and we had a great show of this bird…!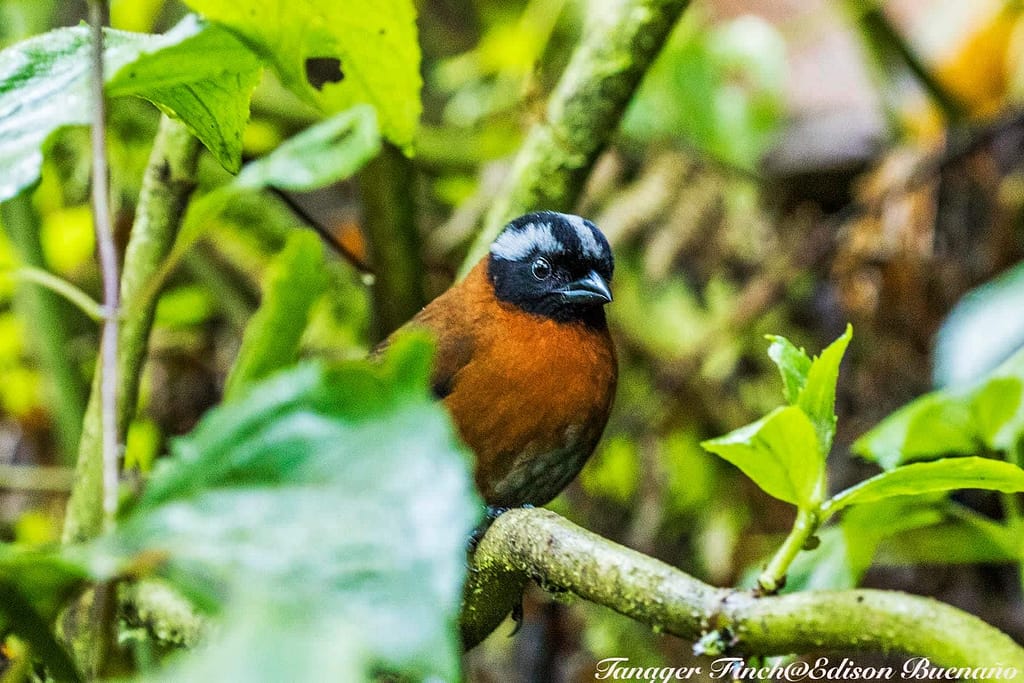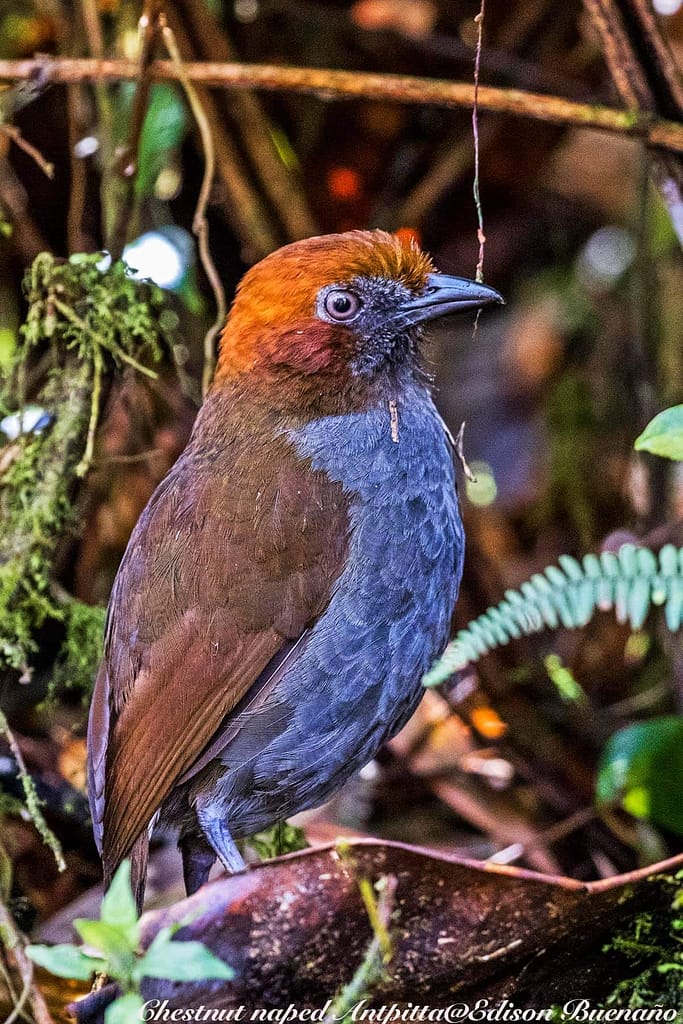 Chestnut-naped was our 11th antpitta for our Santa Marta and Central Andes trip in Colombia.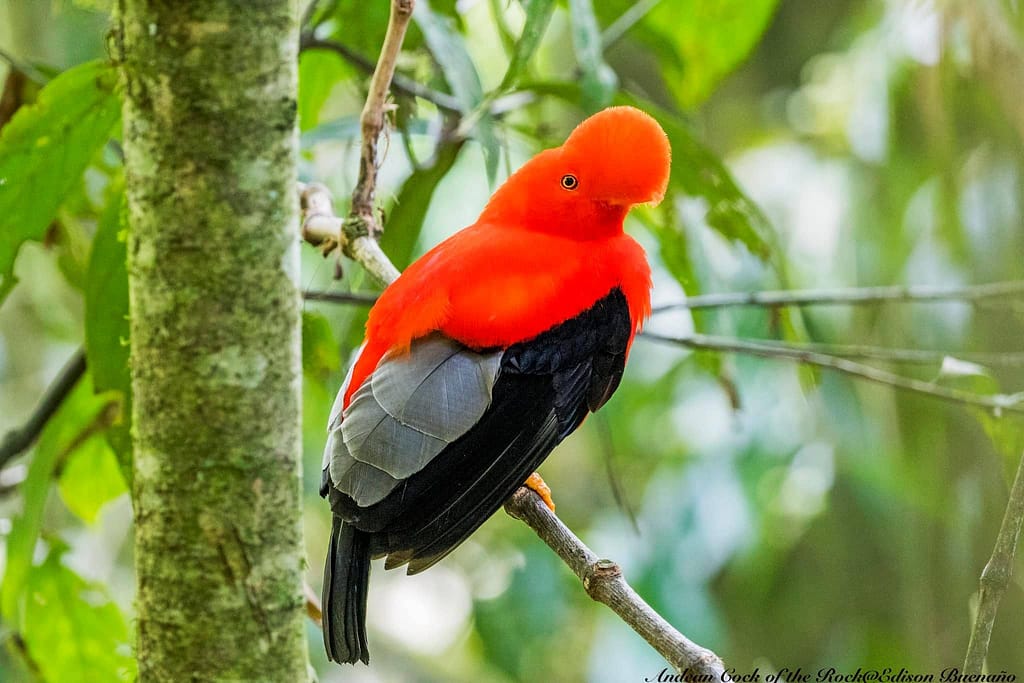 If we are in the Andes we can not miss the pretty Andean Cock-of-the-Rock. We loved to watch the display at its lek.
La Romera, 
Antioquia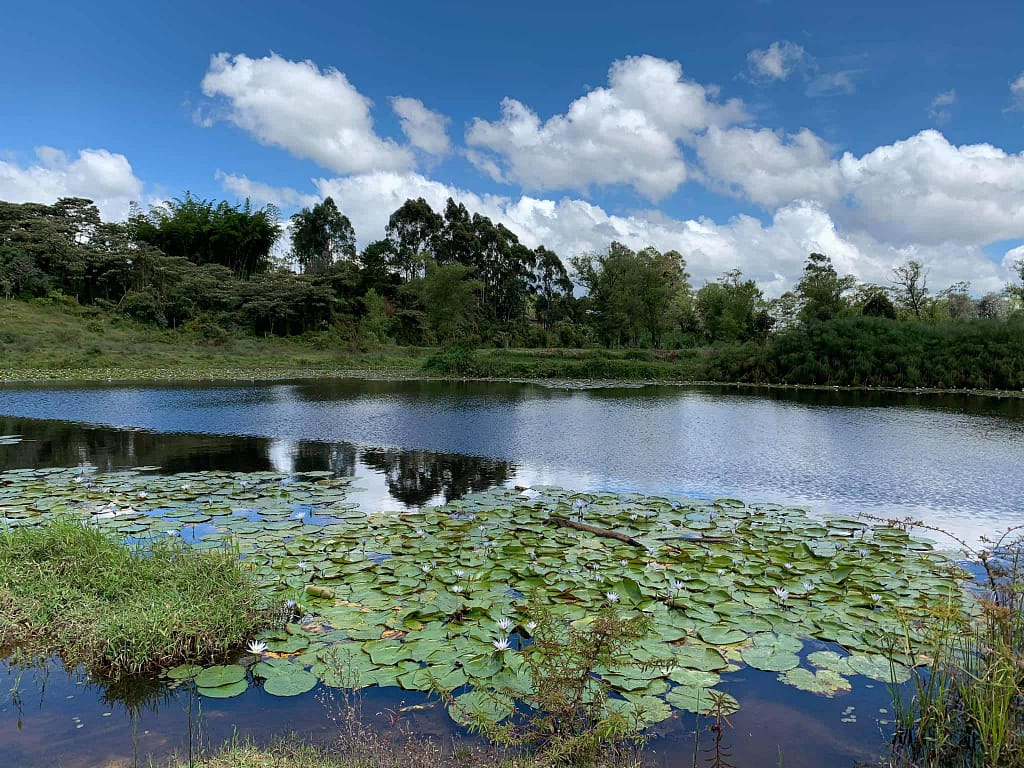 Our group enjoyed our last morning birding at La Romera. Our last endemic for the trip was the pretty Red-bellied Grackle.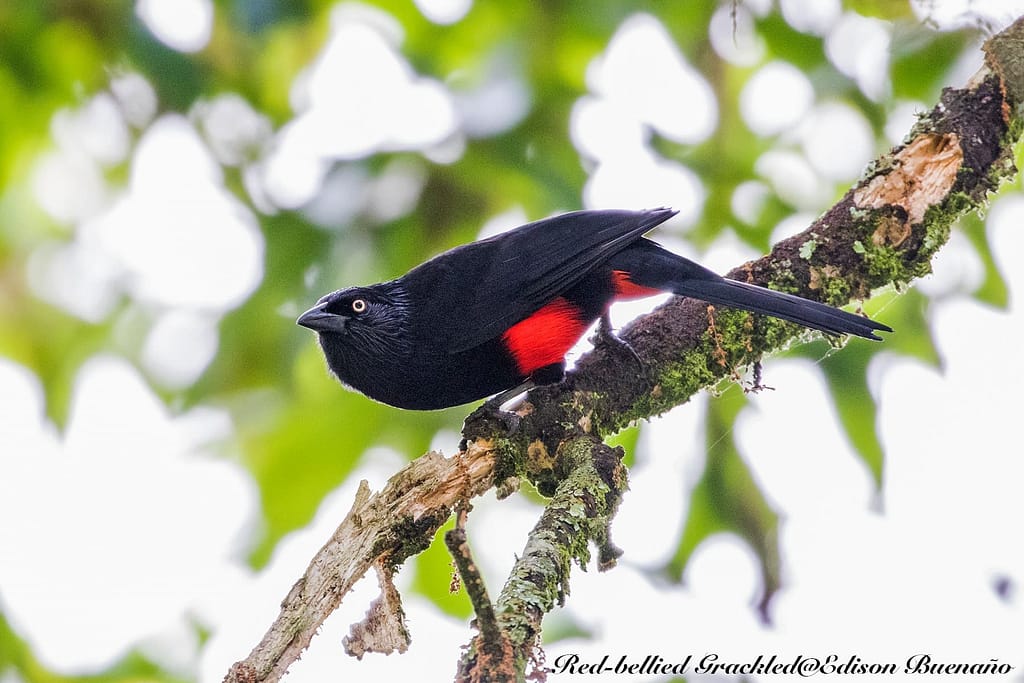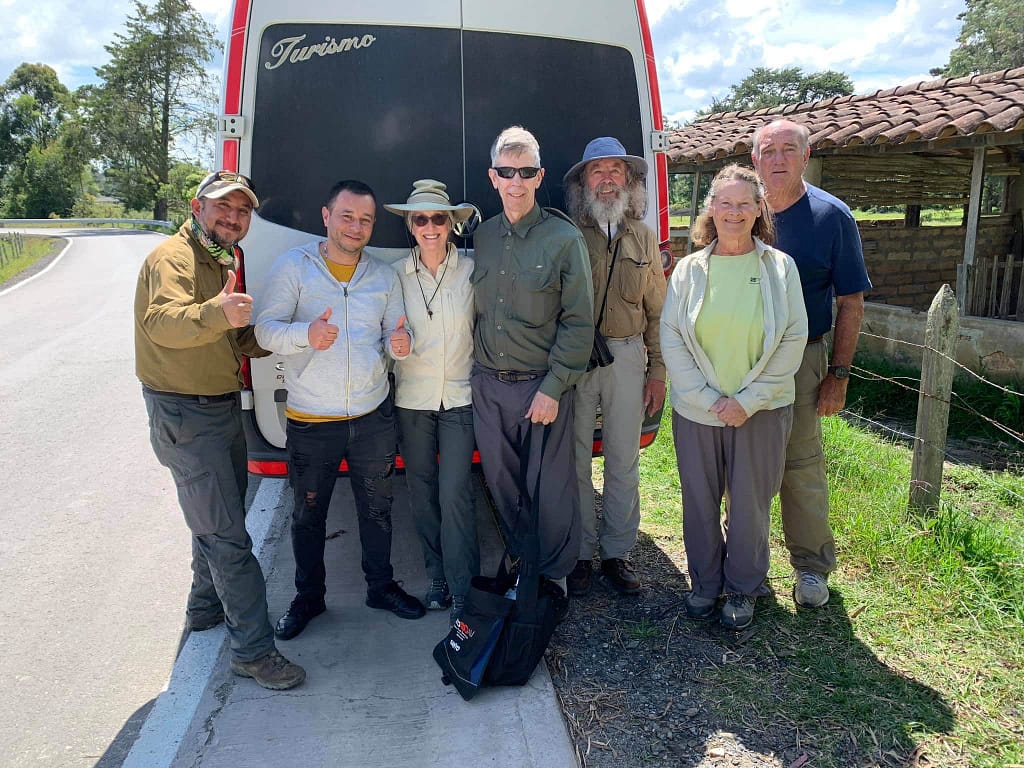 Our group was so happy to get all our target birds! Tom Stephenson said he saw 509 species in total, including 54 species of hummers…! Another amazing Colombia trip with Wildside Nature Tours – come on a trip with us soon! – Edison Buenaño