ANTARCTICA: Birding & Photography Cruise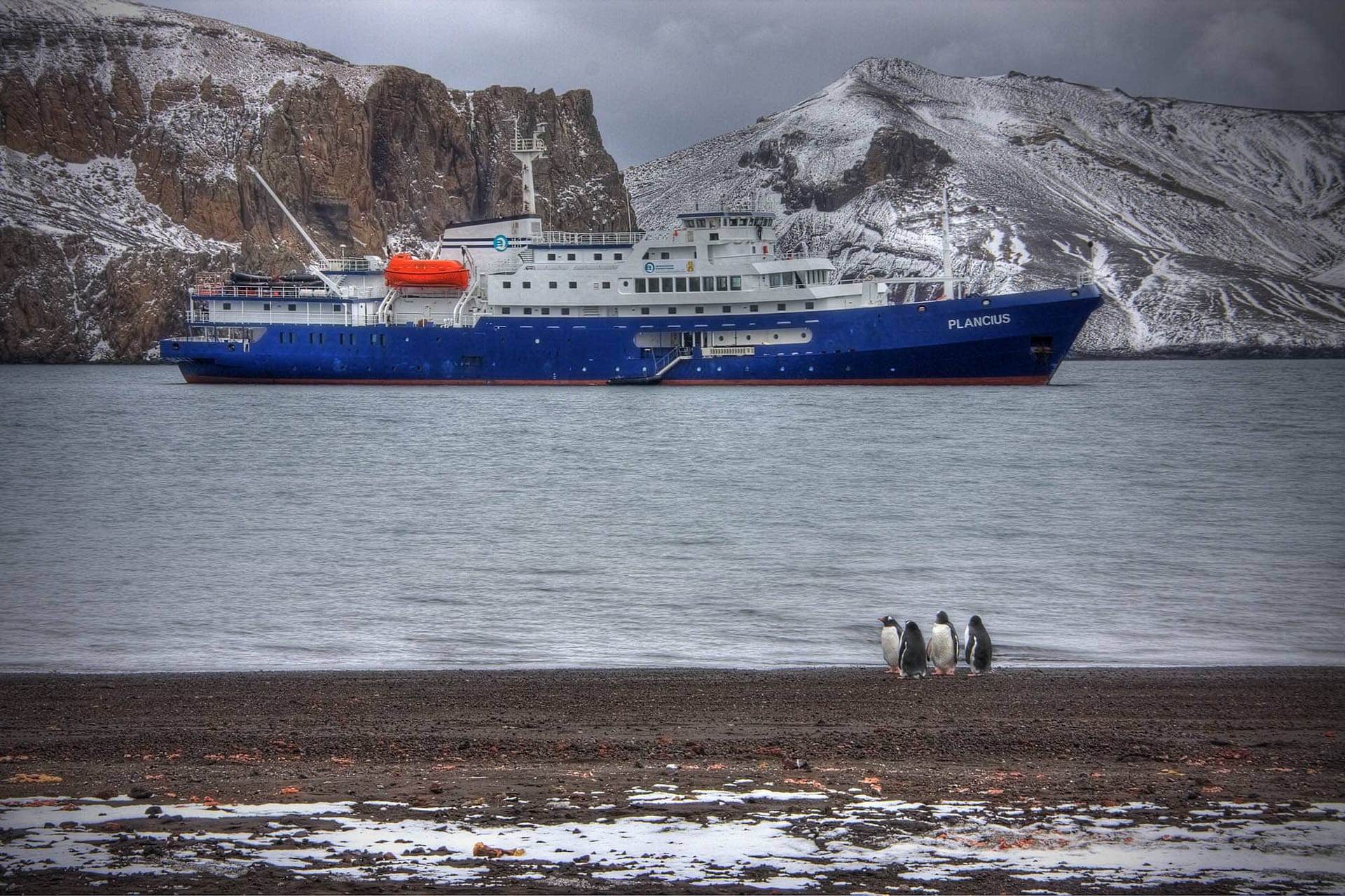 SCHEDULED TOURS
2024 :: February 2 - February 13

TOUR COST
From: $11,150 (See details)
Cost is per person, double occupancy from Ushuaia, Argentina (USH)
GROUP SIZE
6 - 19 Participants
PRIVATE TOUR OPTION
This tour is available as a private trip for any size group. The tour cost will vary with the number of people and any custom requests.
If you have been on this tour, please be the first to leave a review!
Highlights of ANTARCTICA: Birding & Photography Cruise
Penguins heading back to sea
Leopard Seals and Crabeater Seals
Humpback Whales, Minke Whales and Fin Whales
Pelagic Seabirds
Golden light all day
Description of ANTARCTICA: Birding & Photography Cruise
This incredible cruise delivers you to wondrous landscapes found in one of the harshest environments on Earth. The great star-actors of Antarctica are the penguins and in total seven species could appear before your very own eyes. March is the end of the Antarctic summer and penguins are heading back to sea in large groups. The youngsters will enter the water for the first to face many perils, especially leopard seals.
March is also the time when we will have golden light most of the day, offering a beautiful backdrop for photography. Humpback, Minke and Fin Whales gather in larger numbers to feed on the abundant krill in preparation for their migration north.
Length of Tour
12-days/11-nights

PLEASE NOTE: Itinerary is for guidance only. Program may vary depending on local ice and weather conditions and in order to take advantage of opportunities to see wildlife. The on-board expedition leader determines the final itinerary. Itineraries may mention places that require permission to land, which must be granted by the relevant national authorities. Such permission is not granted prior to the publishing of these itineraries. Flexibility is paramount for expedition cruises. Average cruising speed of m/v Plancius is 10.5 knots .
The 'Classic Antarctic' route. This cruise delivers you to wondrous landscapes found in one of the harshest environments on Earth. The great star-actors of Antarctica are the penguins and in total seven species could appear before your very own eyes.
Day 1: Arrival in Ushuaia
Your voyage begins where the world drops off. Ushuaia, Argentina, reputed to be the southernmost city on the planet, is located on the far southern tip of South America, nicknamed "The End of the World." We will meet as a group for dinner at 7:00pm.
Day 2: Tierra del Fuego National Park
Today we will enjoy a full day exploring the beautiful Tierra del Fuego National Park. The park has dramatic scenery, with waterfalls, forests, mountains and glaciers. Its 630 km2 (240 sq mi) include parts of the Fagnano and Roca lakes. The Senda Costera (Coastal Path), connecting Ensenada Bay to Lapataia Bay on Lago Roca, is a popular hiking trail within the park.
Forests of Antarctic beech, lenga beech and coihue in the lower elevations of the park are home to many animal species. There are 20 species of terrestrial mammals, including the guanaco, Andean fox, North American beaver, European rabbit and muskrat. Among the 90 species of birds are the kelp goose, torrent duck, austral parakeet, Andean condor, blackish oystercatcher, and Magellanic oystercatcher.
Day 3: End of the world, start of a journey
Your voyage begins where the world drops off. Ushuaia, Argentina, reputed to be the southernmost city on the planet, is located on the far southern tip of South America. Starting in the afternoon, you embark from this small resort town on Tierra del Fuego, nicknamed "The End of the World," and sail the mountain-fringed Beagle Channel for the remainder of the evening.
Day 4 – 5: Path of the polar explorers
Over the next two days on the Drake Passage, you enjoy some of the same experiences encountered by the great polar explorers who first charted these regions: cool salt breezes, rolling seas, maybe even a fin whale spouting up sea spray. After passing the Antarctic Convergence – Antarctica's natural boundary, formed when north-flowing cold waters collide with warmer sub-Antarctic seas – you are in the circum-Antarctic upwelling zone. Not only does the marine life change, the avian life changes too. Wandering albatrosses, grey-headed albatrosses, black-browed albatrosses, light-mantled sooty albatrosses, cape pigeons, southern fulmars, Wilson's storm petrels, blue petrels, and Antarctic petrels are a few of the birds you might see.
Day 6 – 9: Entering Antarctica
Gray stone peaks sketched with snow, towers of broken blue-white ice, and dramatically different wildlife below and above. You first pass the snow-capped Melchior Islands and Schollaert Channel, sailing between Brabant and Anvers Islands.
Sites you may visit include:
Danco Island
Activities here may focus on the gentoo penguins nesting on the island, in addition to the Weddell and crabeater seals that can be found nearby.
Neko Harbour
An epic landscape of mammoth glaciers and endless wind-carved snow, Neko Harbour offers opportunities for a Zodiac cruise and landing that afford the closest views of the surrounding alpine peaks.
Paradise Bay
You may be able to take a Zodiac cruise in these sprawling, ice-flecked waters, where there's a good chance you'll encounter humpback and minke whales.
Pléneau & Petermann Islands – If the ice allows it, you could sail through the Lemaire Channel in search of Adélie penguins and blue-eyed shags. There is also a possibility you'll encounter humpback and minke whales here, as well as leopard seals.
Port Lockroy
After sailing through the Neumayer Channel, you may get a chance to visit the former British research station – now a museum and post office – of Port Lockroy on Goudier Island. You may also be able to partake in activities around Jougla Point, meeting gentoo penguins and blue-eyed shags. There are great opportunities also for kayaking and camping here, and when conditions are right, you can even snowshoe around the shore.
Wilhelmina Bay & Guvernøren
This is a great place to spot humpback whales. You also may embark on a Zodiac cruise ending at the ghostly wreck of the Guvernøren, a whaling vessel that caught fire here in 1915. Around the Melchior Islands, amid a frozen landscape peopled with icebergs, you may encounter even more whales, leopard seals, and crabeater seals.
Conditions on the Drake Passage determine the exact time of departure.
Day 10 – 11: Familiar seas, familiar friends
Your return voyage is far from lonely. While crossing the Drake, you're again greeted by the vast array of seabirds remembered from the passage south. But they seem a little more familiar to you now, and you to them.
Day 12: There and back again… and return home
Every adventure, no matter how grand, must eventually come to an end. It's now time to disembark in Ushuaia, but with memories that will accompany you wherever your next adventure lies.
Please schedule flights to depart anytime after 12:00 noon.
Cost
Cost is $11,150 per person, based upon double occupancy, from Ushuaia, Argentina (Airport code USH.
This trip ends in Ushuaia, Argentina (Airport code USH).
CABIN OPTIONS
For images of cabins, see "Additional Information" tab below.
Shared Cabin Options (per person, double occupancy)
$11150pp Standard Twin Cabin with Window
$11800pp Deluxe Twin Cabin with Window
Superior Cabin (1 Queen Bed) options available
Single Cabin Options (1 person in cabin only)
$18955 Standard Twin Cabin with Window
$20060 Deluxe Twin Cabin with Window
Single Supplement
If a single hotel room is preferred, or we are unable to find a suitable roommate for you, a single supplement fee of $0 will be assessed.
NOTE: For boat-based tours, see pricing options for single cabins. Single cabin cost includes the single hotel cost above.
Minimum Number
If fewer than the minimum number of required participants are registered, we may still be able to run the trip by adding a small-group supplement fee, per person, determined by the number of participants registered.
Deposit Requirements
A $2,500 deposit per person is required to hold each space on this tour. Deposit may be made online by clicking the "Book Your Trip Now" button and using any credit card. If you prefer, you may call us at 888-875-9453 to pay by phone. You may also mail us a check, however, remember that all space is held on a first come-first served basis as deposits are received.
How to Book
In order to hold your space, click the "Book Your Trip Now" button above and complete the deposit process, including payment of the deposit through our Paypal portal using ANY CREDIT CARD. Upon completion of deposit, please visit our secure, online CLIENT INFORMATION FORM to complete your registration.
Final Payment
For all land-based tours: full payment by check is due 120 days prior to the departure date.
For all boat-based adventure cruises of 7-days or longer: full payment by check is required 180 days prior to departure.
NOTE: If you prefer to use credit card for final payment, a 3% fee may be added to cover the credit card merchant fees we incur.
Ushuaia
In Ushuaia we will use a good quality hotel.
The M/V PLANCIUS
M/v "Plancius" was built in 1976 as an oceanographic research vessel for the Royal Dutch Navy and was named "Hr. Ms. Tydeman". The ship sailed for the Dutch Navy until June 2004 and was eventually purchased by Oceanwide Expeditions. The vessel was completely rebuilt as a 116-passenger vessel in 2009 and complies with the latest SOLAS-regulations (Safety Of Life At Sea). M/v "Plancius" is classed by Lloyd's Register and flies the Dutch flag.
Perfect for any expedition
M/v "Plancius" accommodates 116 passengers in 53 passenger cabins (108 passengers as of season Arctic 2020) with private toilet and shower in 4 quadruple porthole cabins, 2 triple porthole cabins, 9 twin porthole cabins, 26 twin cabins with window and 2 twin deluxe cabins, all (ca. 12,5 square meters) and 10 twin superior cabins (ca. 21 square meters). All cabins offer lower berths (one queen-size bed in the superior cabins and two single beds in the twin cabins), except for the 4 quadruple cabins (for 4 persons in 2x upper and lower beds), and 2 triple cabins (1 bunk bed plus 1 lower bed).
Plancius: a vessel with comfort and character
The vessel offers a restaurant/lecture room on deck 3 and a spacious observation lounge (with bar) on deck 5 with large windows, offering full panorama view. M/v "Plancius" has large open deck spaces (with full walk-around possibilities on deck 4), giving excellent opportunities to enjoy the scenery and wildlife. She is furthermore equipped with 10 Mark V zodiacs, including 40 HP 4-stroke outboard engines and 2 gangways on the starboard side, guaranteeing a swift zodiac operation. M/v "Plancius" is comfortable and nicely decorated, but is not a luxury vessel. Our voyages in the Arctic and Antarctic regions are primarily defined by an exploratory educational travel programme, spending as much time ashore as possible. Plancius fully meets our demands to achieve this. The vessel is equipped with a diesel-electric propulsion system which reduces the noise and vibration of the vessel considerably. The 3 diesel engines generate 1.230 horse-power each, giving the vessel a speed of 10 – 12 knots. The vessel is ice-strengthened and was specially built for oceanographic voyages. M/v "Plancius" is manned by an international crew of 37 (18 nautical crew and 19 hotel crew), 8 expedition staff (1 expedition leader, 1 assistant expedition leader and 6 guides/lecturers), and 1 doctor.
Activity Level Rating: 2 (Note: 1 is easy and 5 is difficult)
Cold weather with easy walks and zodiac rides.
This trip is great for all skill levels… beginning to advanced!
Gear for Birding and Wildlife Viewing in Antarctica
Be sure to bring good, waterproof binoculars. Yes, much of the wildlife is close, but some is not, especially when viewing sea birds from the ship.
Recommended Lenses
24-105mm (or equivalent)
100-400mm (or equivalent)
In addition you may also want to have an ultra-wide lens equivalent to about 16-35mm.
Other Accessories
Tripod for longer exposures and steady video
Rain cover for camera
Weather resistant Camera Bag (Backpack style is best)
Polarizing Filters
Batteries and chargers
Lots of memory cards!
Laptop or other downloading device
Thumb drive for sharing images for discussion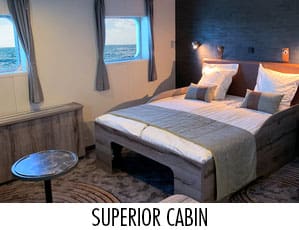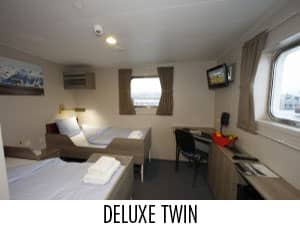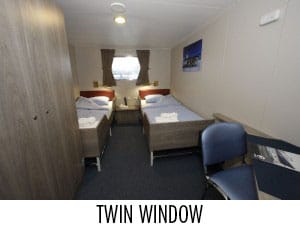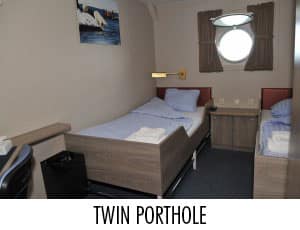 Purchasing Flights
Do not purchase your flights until the trip has been confirmed to go.
Detailed Trip Information
Upon notification that final payment is due (120 days prior to departure for land based tours / 180 days for boat based tours), you will receive a trip package of detailed information for your tour.
Any additional information about the trip, including lodgings, contacts, participants, meeting locations, etc., will sent about 2 weeks prior to the trip departure, or after final payment is received for late registrants.
Travel Insurance
As with all tours, we recommend purchasing Travel Insurance to help cover your investment, for covered reasons. Please see our section on Travel Insurance.
Passport & Visa
US Citizens may require a visa to enter certain foreign countries. See above for any required visa information.
Participants arriving to the USA from a foreign country may need to get a travel visa to enter the United States. Be sure to check the requirements for your country of origin.
Itinerary Changes
The trip itinerary is developed many months ahead of time. Occasionally, despite our best planning, changes may occur during the trip, or we may be forced to alter our plans. Changes may occur because of weather, road conditions, safety concerns or other circumstances. In these situations, it is the leader(s) responsibility to carefully consider and implement appropriate alternatives. Any additional costs incurred because of changes will be the responsibility of each individual participant. Refunds will not be issued as a result of itinerary changes.
Location Map