FLORIDA: Mastering Bird in Flight Photography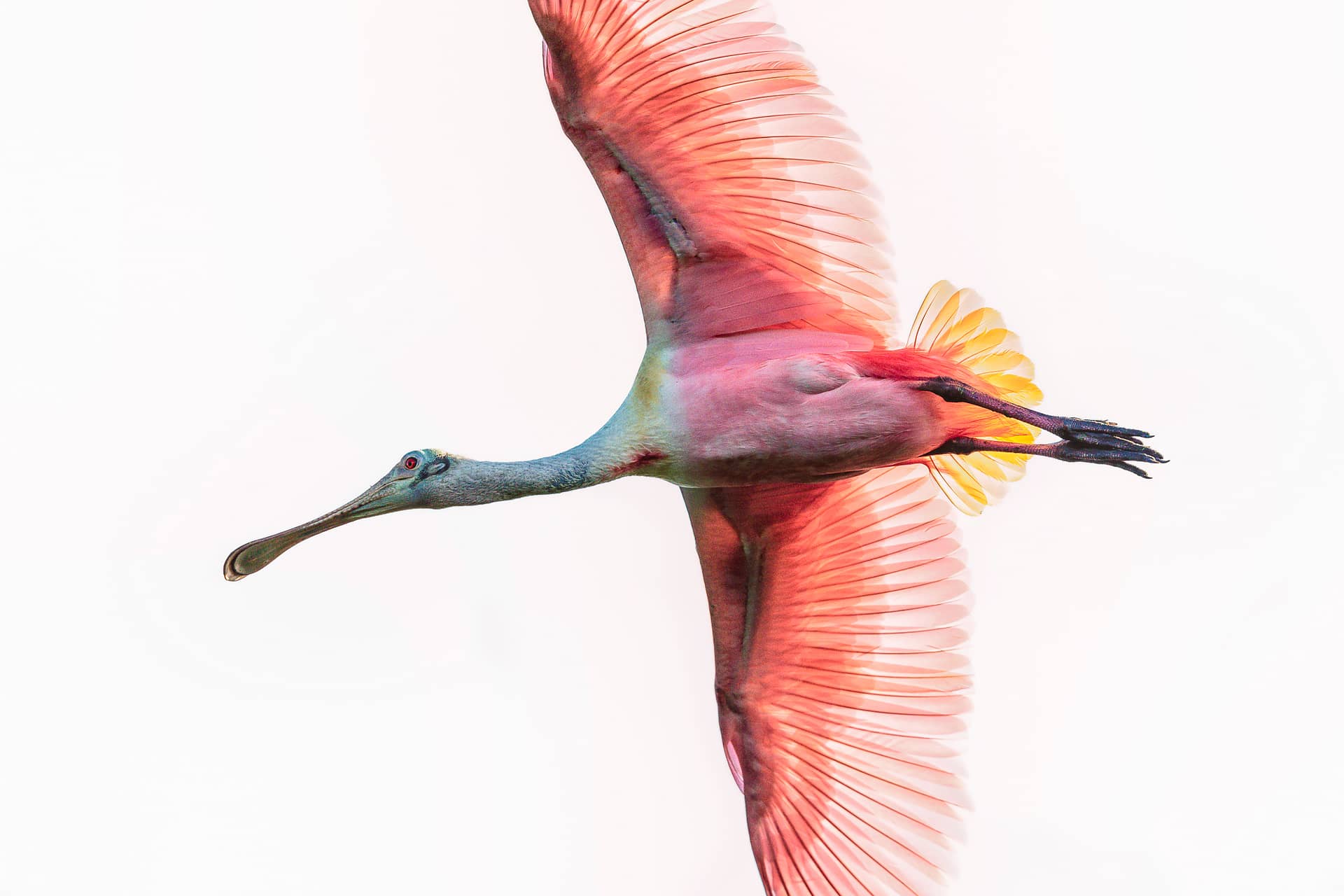 SCHEDULED TOURS
2024 :: March 2 - March 9

TOUR COST
From: $6,650 (See details)
Cost is per person, double occupancy from Orlando, FL (ONC)
GROUP SIZE
3 Participants
AVAILABILITY
2024 – 3 SPACES AVAILABLE
PRIVATE TOUR OPTION
This tour is available as a private trip for any size group. The tour cost will vary with the number of people and any custom requests.
If you have been on this tour, please be the first to leave a review!
Highlights of FLORIDA: Mastering Bird in Flight Photography
Join OM System Ambassador, Lee Hoy, for personal instruction in a small group

This workshop features four (4) days of photographing Osprey and Snail Kite from a bite (plus other waterbirds)

We will work on mastering the system for great bird in flight photography.
Description of FLORIDA: Mastering Bird in Flight Photography
MASTERING BIRD IN FLIGHT PHOTOGRAPHY
This workshop is a part of our Mastering Nature Photography Series which focuses on developing specific skills related to wildlife, landscape, macro and night sky photography. We will explore the eastern shore of Florida with such a wide variety of waterfowl, shorebirds, wading birds, gulls, raptors, herons, and egrets which are all fantastic subjects for mastering bird in flight photography. This workshop is designed specifically for OM System photographers to take you through the System for Great Bird in Flight Photography which includes:
1) The Subject – we will develop a beginning knowledge of different bird families flight styles and flight behaviors to help us prepare to capture great bird in flight images.
2) The Setting – we will learn how to assess the setting and set ourselves up for success when it comes to bird in flight photography.
3) The Light – we will learn how to read light, position ourselves for the light we want, and how to shoot in different types of light.
4) The Autofocus – we will consider every autofocus setting which could impact our ability to capture birds in flight.
5) The Drive Mode – we will learn the various drive modes of OM System cameras and which are most beneficial for bird in flight photography.
6) The Exposure – we will learn how to use manual exposure mode to properly expose every image of birds in flight.
7) The Composition – we will learn the many facets of composition such as angles, wing/body position, head position, visual balance, and compositional "rules."
8) Post Processing – we will learn how to post-process our images so that they look their best.
This workshop will feature four (4) full days of photographing birds in flight from a pontoon boat specifically designed for photography. Two days will feature nesting Snail Kites and two days will feature nesting Ospreys (along with many other species of birds). You will not want to miss this workshop which is a part of our Limited Series designed for very small group sizes so you get the personal attention you desire.
Length of Tour
8-Days/7-Nights

Brief Itinerary
Day 1 – Flights to Orlando (Stay the Night in Titusville)
Day 2 – AM Photography at Merritt Island NWR/Mid-day Drive to Sebastian area/PM Photography Along Beach near Sebastian (Night in Vero Beach)
Day 3 – 6 – AM/PM Photographing Nesting Ospreys and Snail Kites (along with many other species) from a boat with only our group! Specific locations will be determined by nesting locations and wind
Day 7 – AM Photograph along beach near Sebastian/PM Drive to Orlando
Day 8 – AM Flights Home
Detailed Itinerary
Day 1 – Flights to Orlando, Participants need to plan to arrive by 4:00 pm so we can drive to Titusville, FL for our first night's lodging.
Day 2 – In the morning, we will photograph at the famous Merritt Island National Wildlife Refuge and will begin to establish some of the basics of the bird in flight system. In the afternoon, we will drive to Vero Beach and spend the late afternoon photographing at an inlet where diving Osprey are possible. We will work on bird in flight system with the many gulls, shorebirds, waterbirds, and similar birds to prepare us for photographing from a boat the next few days.
Day 3 – 6 – Both morning and afternoons will be spent photographing from a boat for nesting Ospreys and Snail Kites as well as many other species of birds. We will be learning all the various elements of the System for Great Bird in Flight Photography
Day 7 – We will spend the morning photographing at the same inlet and areas as on Day 2. We will begin to make our way back to Orlando in the afternoon for departure the next morning.
Day 8 – AM Flights Home
Cost
Cost is $6,650 per person, based upon double occupancy, from Orlando, FL (Airport code ONC.
This trip ends in same as arrival city (Airport code ).
The tour cost does not include meals, transportation to Orlando, tips, laundry, and other items of a personal nature.
Single Supplement
If a single hotel room is preferred, or we are unable to find a suitable roommate for you, a single supplement fee of $1,100 will be assessed.
NOTE: For boat-based tours, see pricing options for single cabins. Single cabin cost includes the single hotel cost above.
Minimum Number
If fewer than the minimum number of required participants are registered, we may still be able to run the trip by adding a small-group supplement fee, per person, determined by the number of participants registered.
Deposit Requirements
A $1,500 deposit per person is required to hold each space on this tour. Deposit may be made online by clicking the "Book Your Trip Now" button and using any credit card. If you prefer, you may call us at 888-875-9453 to pay by phone. You may also mail us a check, however, remember that all space is held on a first come-first served basis as deposits are received.
How to Book
In order to hold your space, click the "Book Your Trip Now" button above and complete the deposit process, including payment of the deposit through our Paypal portal using ANY CREDIT CARD. Upon completion of deposit, please visit our secure, online CLIENT INFORMATION FORM to complete your registration.
Final Payment
For all land-based tours: full payment by check is due 120 days prior to the departure date.
For all boat-based adventure cruises of 7-days or longer: full payment by check is required 180 days prior to departure.
NOTE: If you prefer to use credit card for final payment, a 3% fee may be added to cover the credit card merchant fees we incur.
This trip includes Holiday Inn Express and Wyndham Garden hotels.
Activity Level Rating: 1 (Note: 1 is easy and 5 is difficult)
This will involve photographing from a boat, from beaches, and near the vehicle in Florida. It is Florida, you might have to gain 3′ or 4′ of elevation at some point. But doable.
Camera & Lens Equipment
OM-1, E-M1x, or E-M1 Mark III Camera Body(ies) – I highly recommend having a backup body on every workshop.
At least one of the following lenses: M.Zuiko 150mm – 400mm F4.5 TC1.25x IS PRO, M.Zuiko 300mm F4.0 IS PRO, M.Zuiko 100mm – 400mm F5.0 – F6.3 IS, M.Zuiko 40mm – 150mm F2.8 PRO (with the TC14 or TC20), the M.Zuiko Digital ED 75mm- 300mm F4.8 – 6.7 II could be used but is a bit slow
Depending upon which lens you have: M.Zuiko Digital 1.4x Teleconverter (MC-14) or M.Zuiko Digital 2.0x Teleconverter (MC-20)
Accessories
Multiple Batteries and Memory Cards
Highly Recommend a laptop for downloading images and working on post-processing images
Lens cleaning kit
Tripod or Monopod (the boat has built-in Gimbals) for long stretches of shooting and learning on beaches, inlets, etc.
Camera Strap (My preferred strap is a Black Rapid brand).
Non-Camera Gear
Rain Gear
Long-brimmed hat, long-sleeves to keep sun off the skin
Insect Repellent (may or may not be needed)
Good shoes for beach and boat
The tour cost does not include meals.
Purchasing Flights
Do not purchase your flights until the trip has been confirmed to go.
Detailed Trip Information
Upon notification that final payment is due (120 days prior to departure for land based tours / 180 days for boat based tours), you will receive a trip package of detailed information for your tour.
Any additional information about the trip, including lodgings, contacts, participants, meeting locations, etc., will sent about 2 weeks prior to the trip departure, or after final payment is received for late registrants.
Travel Insurance
As with all tours, we recommend purchasing Travel Insurance to help cover your investment, for covered reasons. Please see our section on Travel Insurance.
Passport & Visa
US Citizens may require a visa to enter certain foreign countries. See above for any required visa information.
Participants arriving to the USA from a foreign country may need to get a travel visa to enter the United States. Be sure to check the requirements for your country of origin.
Itinerary Changes
The trip itinerary is developed many months ahead of time. Occasionally, despite our best planning, changes may occur during the trip, or we may be forced to alter our plans. Changes may occur because of weather, road conditions, safety concerns or other circumstances. In these situations, it is the leader(s) responsibility to carefully consider and implement appropriate alternatives. Any additional costs incurred because of changes will be the responsibility of each individual participant. Refunds will not be issued as a result of itinerary changes.