GEORGIAN BLACK SEA MIGRATION SPECTACLE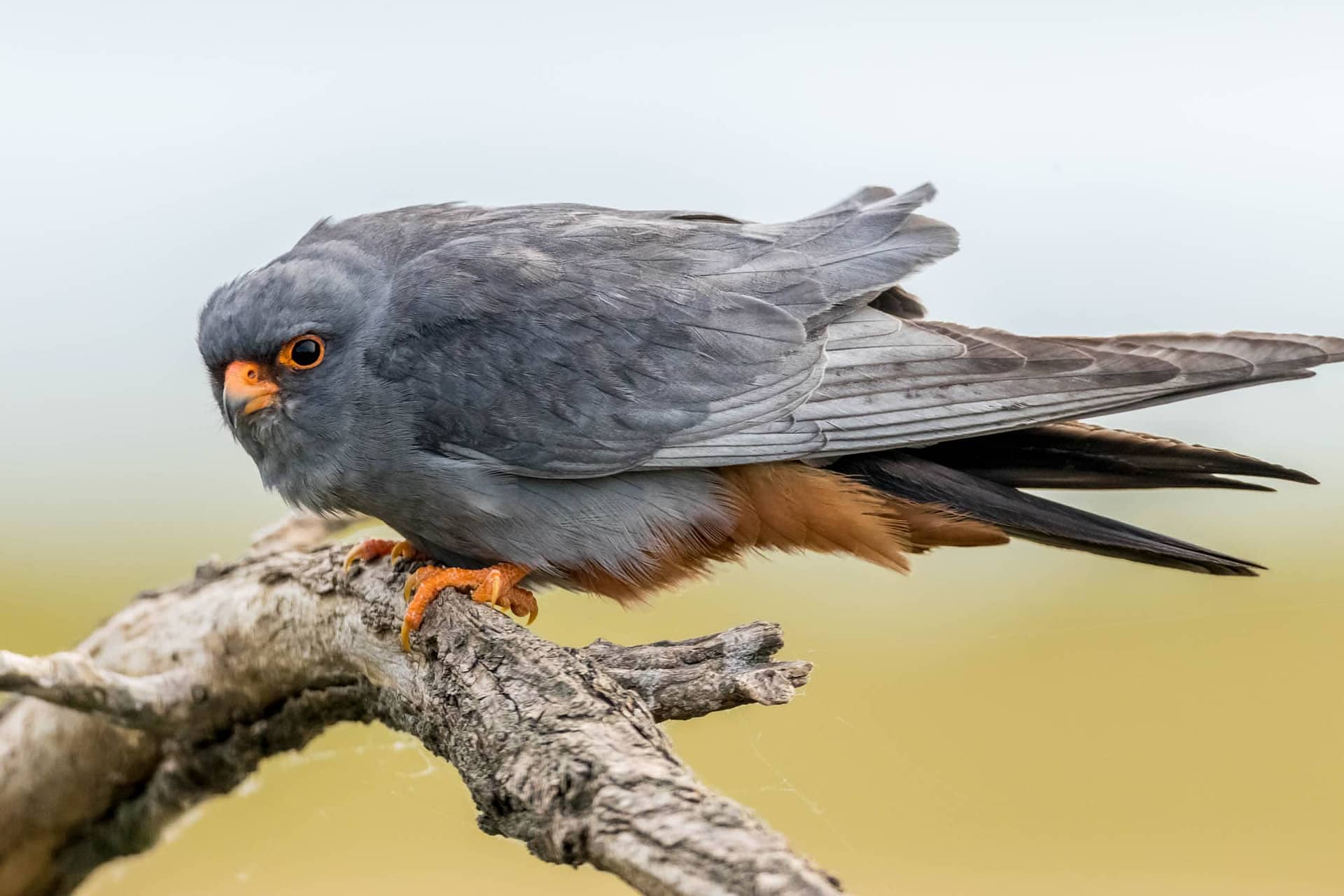 TOUR FOCUS

BIRDS & WILDLIFE
TOUR COST
From: $3,950 (See details)
Cost is per person, double occupancy from Batumi, Georgia (BUS)
GROUP SIZE
6 - 12 Participants
AVAILABILITY
12 spaces available
PRIVATE TOUR OPTION
This tour is available as a private trip for any size group. The tour cost will vary with the number of people and any custom requests.
If you have been on this tour, please be the first to leave a review!
Highlights of GEORGIAN BLACK SEA MIGRATION SPECTACLE
Incredible raptor migration at one of the world's few "Million Bird" Hawkwatch sites.
Songbird fallouts in suitable conditions.
Unprecedented richness and diversity of bird migration
Visit to the spectacular Caucasus Mountains including the Svaneti Glacier and Ushguli UNESCO World Heritage Site.
Exciting Regional Specialties: Caucasian Snowcock, Caucasian Grouse, Guldenstadt's Redstart, Great Rosefinch, Mountain Chiffchaff and Green Warbler. 
First US Tour company offering a tour of this incredible migratory hotspot.  
Description of GEORGIAN BLACK SEA MIGRATION SPECTACLE
Sitting as it does between the Caspian and Black Seas, Georgia is part of a bottleneck that funnels migrating birds from breeding ground in Central and Eastern Europe through to wintering grounds in the Middle East, Asia and Africa.
Our tour to this incredible migratory hotspot will take in the most diverse period for raptor migration, where we can still enjoy early migrating raptors like Honey Buzzard as well as see later migrants like Lesser Spotted Eagle. The end of our tour will see the raptor migration building towards Batumi's second peak flight: the movement of hundreds of thousands of Steppe Buzzards. These days might tally forty thousand plus raptors and the tour promises as many as thirty species of Eurasian raptors.
Amongst the kettles of Steppe Buzzards and Black Kites, there will lots of harriers to enjoy including good numbers of Western Marsh, Montagu's and Pallid and a spectacular mix of eagles including Booted, Short-toed, Steppe, Lesser Spotted and Greater Spotted Eagle. Red-footed Falcons and Lesser Kestrels are also among the possibilities. This is also rarity season at the count where chances are greatly improved for seeing such stunning species as Egyptian Vulture, Crested Honey Buzzard and Eastern Imperial Eagle among others.
It's not all about the raptors though, at the watch points groups of European Bee–eaters, Rollers and Black Storks pass by. In the parks of Batumi you can often find large flocks of migrating birds. One day it might be a group of Red-breasted Flycatchers the next day it might be all about Whinchats and Red-backed shrikes. Diversity among these migrants is high and we will be looking for such avian treasures as Booted Warbler, Barred Warbler, River Warbler and more. There will also be the possibilities to uncover secretive species like Nightjars, Eurasian Scops Owl, Little Bittern and Corncrake.
In the Chorokhi Delta we'll look for shorebirds and marshland birds, with a good chance of a Gray-headed Swamphen, Little Crake, Squacco Heron, Citrine Wagtail, Little Stint, Broad-billed Sandpiper, and so much more. Seawatching under the right conditions can be productive to for such species as Slender-Billed Gull, Armenian Gull, Yelkouan Shearwater and Eurasian Stone-curlew among the more expected Little and Caspian Gulls, Great-crested Grebes and a variety of ducks.
In the middle of the trip, we will head north and take a scenic route into the rugged and spectacular Caucasus Mountains. In the alpine region of Svaneti, a site dotted with medieval watch towers, we will look for iconic species such as Caucasian Snowcock, Caucasian Black Grouse and Great Rosefinch. The high mountain forest here at the treeline might result in such species as Caucasian Chiffchaff, Green Warbler and Krüper's Nuthatch. At the base of scree slopes we will search for spectacular species like Guldenstadt's Redstart (White-winged) and Fire-fronted Serin.
This birding tour was put together in collaboration with Batumi Raptor Count. As well as better understanding the bird of prey migration of this incredible region the project aims to systematically phase out the local hunting tradition in a passive manner. In concrete terms, this means that the local population is actively involved in ecotourism. That is why we work with the local population to provide transport, meals and logistical support. We will have lunch at local restaurants and in the village guesthouses as much as possible. Georgian hospitality is legendary and the food, a mix of Mediterranean, Middle Eastern and Eastern European, is always delicious and plentiful. The Georgians love their wine too and are proud of their local brandy Chacha. With this trip, a substantial donation goes to the Batumi Raptor Count nature conservation project.
Length of Tour
11-days/10-nights

DAY 1: Arrival day
Arrival at Batumi airport and transfer to the hotel for a welcome dinner. Overnight in Batumi.
DAY 2-4: Birding around Batumi
How we fill in our first four days will depend partly on the conditions.
Early mornings will give us the opportunity to look for migrants. The gardens of our hotel and its private beaches can be quite productive for a variety of migrant songbirds. It's also possible to just go to the rooftop of our hotel and enjoy watching migrant herons, shorebirds and raptors flying along the shoreline in the early morning. You can also check the waters for cetaceans: Harbor Porpoise, Bottlenose and Short-beaked Common Dolphins.
Other hotspots we will visit include: Chorokhi Delta, where we will find a mix of migrant shorebirds, waders and waterfowl as well as songbirds and raptors. The Batumi Botanical Garden where we will hope to find migrant songbirds as well as resident specialties like Krüper's Nuthatch. Mtirala National Park which boasts seven species of woodpecker including Black, Gray-headed and White-backed Woodpecker as well as White-throated Dipper. Batumi Boulevard and the seaside Miracle Park offer excellent birding right in the heart of downtown.
As the day warms and thermals build, we will take our opportunities to visit the two raptor watchpoints in the hills overlooking Batumi and we will spend as much time as possible watching this migration when the flight is good. The middle of September should bring us both the peak diversity and see flights building to their second peak at the end of the month.
Overnight in Batumi.
DAY 5: Drive north to Svaneti with a stop in Poti
Today we will check out from the hotel and start our early morning drive north towards the high mountain region of Svaneti. Along the way, we will make a stop at Kolkheti National Park, where the river mouth and Paliastomi Lake provide excellent birding. We will find waders, terns, wheatears and other goodies at the river mouth, looking over the lake we will look for White-tailed Eagle, Little Gulls as well as a variety of waterfowl. Continuing our journey in the afternoon, we will drive up a scenic road into the stunning Caucasus Mountains, reaching the historical village of Mestia by diner time. Overnight in Mestia.
DAY 6: Mountain birding Svaneti
Rising early, we will drive upslope where we will scan rocky slopes on these upper mountain peaks for the incredibly localized Caucasian Snowcock. We will also explore the dwarf rhododendron covered lower scopes for the rare and beautiful Caucasian Grouse. The area will provide a good chance to connect with the Great Rosefinch, and at the base of scree slopes we will seek out Guldenstadt's Redstart (White-winged).
The high mountain forest at the treeline might result in good views of Caucasian Chiffchaff, Green Warbler and Krüper's Nuthatch. The latter has its northernmost and highest occurrence here. Given time in the afternoon, we will visit the base of the Ushba Glacier where we will look for Golden Eagle, Twite (ssp flavirostris), Horned Larks (ssp penicillata) and Wallcreeper. Overnight in Mestia.
DAY 7: visit Ushguli and Skhara glacier
In the morning we will head toward Ushguli, a spectacular part of the Upper Svaneti UNESCO World Heritage Site. The village here is dotted with spectacular medieval guard towers. This scenic site holds many Water pipits (ssp coutelii), Red-fronted Serins and Ring Ouzels (ssp armoricum). Depending on the time and the weather, we continue towards the Shkara glacier. Overnight back in Mestia.
DAY 8: morning in Svaneti, drive back to Batumi
We will use the morning hours to further explore the Svaneti region, seeking out any missing target species. We will start our descent in elevation heading south towards Batumi. We will break our journey with another stop at Maltakva Beach to see if there are freshly arrived waders or terns there. Overnight in Batumi.
DAY 9: Botanical garden and raptor migration in Batumi
The morning we can start with a leisurely walk in the famous Batumi Botanical Garden. It is an interesting site, both because of the incredible collection of plants from across the globe, but also because the site attracts lots of migrant birds as well. We can look for the Krüper's Nuthatch, but also for other migratory birds such as Common Redstart, Eurasian Golden Oriole, Lesser Gray Shrike, Red-breasted Flycatcher, Green Warbler and many others. In the afternoon we can head to one of the watchpoints for more raptor migration if conditions are suitable, if not we can explore one of the many migrant traps dotted around town
DAY 10: raptor migration in Batumi
After an early morning explore of the hotel gardens we will dedicate our last day in Batumi to raptor migration. The makeup of the flight will probably start to differ from the start of the tour with later season species starting to dominate. Among the Steppe Buzzards one might hope to find Eurasian Griffon, Hen Harrier and Greater Spotted Eagle among others. We will end the journey with a farewell dinner in the Georgian style. The Georgians are renowned for and proud of their hospitality as well as their wines and local brandy, Chacha. Overnight in Batumi.
DAY 11: return flight
After breakfast and checking out, we will head to the airport to catch the flight home.
Cost
Cost is $3,950 per person, based upon double occupancy, from Batumi, Georgia (Airport code BUS).
This trip ends in Batumi, Georgia (Airport code BUS).
Single Supplement
If a single room is preferred, or we are unable to find a suitable roommate for you, a single supplement fee of $320 will be assessed.
Deposit Requirements
A $500 deposit per person is required to hold each space on this tour. Deposit may be made online by clicking the "Book Your Trip Now" button and using any credit card. If you prefer, you may call us at 888-875-9453 to pay by phone. You may also mail us a check, however, remember that all space is held on a first come-first served basis as deposits are received.
Minimum Number
If fewer than the minimum number of required participants are registered, we may still be able to run the trip by adding a small-group supplement fee, per person, determined by the number of participants registered.
How to Book
In order to hold your space, click the "Book Your Trip Now" button above and complete the deposit process, including payment of the deposit through our Paypal portal using ANY CREDIT CARD. Upon completion of deposit, please visit our secure, online CLIENT INFORMATION FORM to complete your registration.
Final Payment
For all land-based tours: full payment by check is due 120 days prior to the departure date.
For all boat-based adventure cruises of 7-days or longer: full payment by check is required 180 days prior to departure.
NOTE: If you prefer to use credit card for final payment, a 3% fee may be added to cover the credit card merchant fees we incur.
This trip includes good quality standard hotels.
Activity Level Rating: 2 (Note: 1 is easy and 5 is difficult)
Nice accommodations, easy walking (some at higher altitudes).
Purchasing Flights
Do not purchase your flights until the trip has been confirmed to go.
Detailed Trip Information
Upon notification that final payment is due (120 days prior to departure for land based tours / 180 days for boat based tours), you will receive a trip package of detailed information for your tour.
Any additional information about the trip, including lodgings, contacts, participants, meeting locations, etc., will sent about 2 weeks prior to the trip departure, or after final payment is received for late registrants.
Travel Insurance
As with all tours, we recommend purchasing Travel Insurance to help cover your investment, for covered reasons. Please see our section on Travel Insurance.
Passport & Visa
US Citizens may require a visa to enter certain foreign countries. See above for any required visa information.
Participants arriving to the USA from a foreign country may need to get a travel visa to enter the United States. Be sure to check the requirements for your country of origin.
Itinerary Changes
The trip itinerary is developed many months ahead of time. Occasionally, despite our best planning, changes may occur during the trip, or we may be forced to alter our plans. Changes may occur because of weather, road conditions, safety concerns or other circumstances. In these situations, it is the leader(s) responsibility to carefully consider and implement appropriate alternatives. Any additional costs incurred because of changes will be the responsibility of each individual participant. Refunds will not be issued as a result of itinerary changes.
This is a new Wildside trip!