ALASKA: The Nature of Nome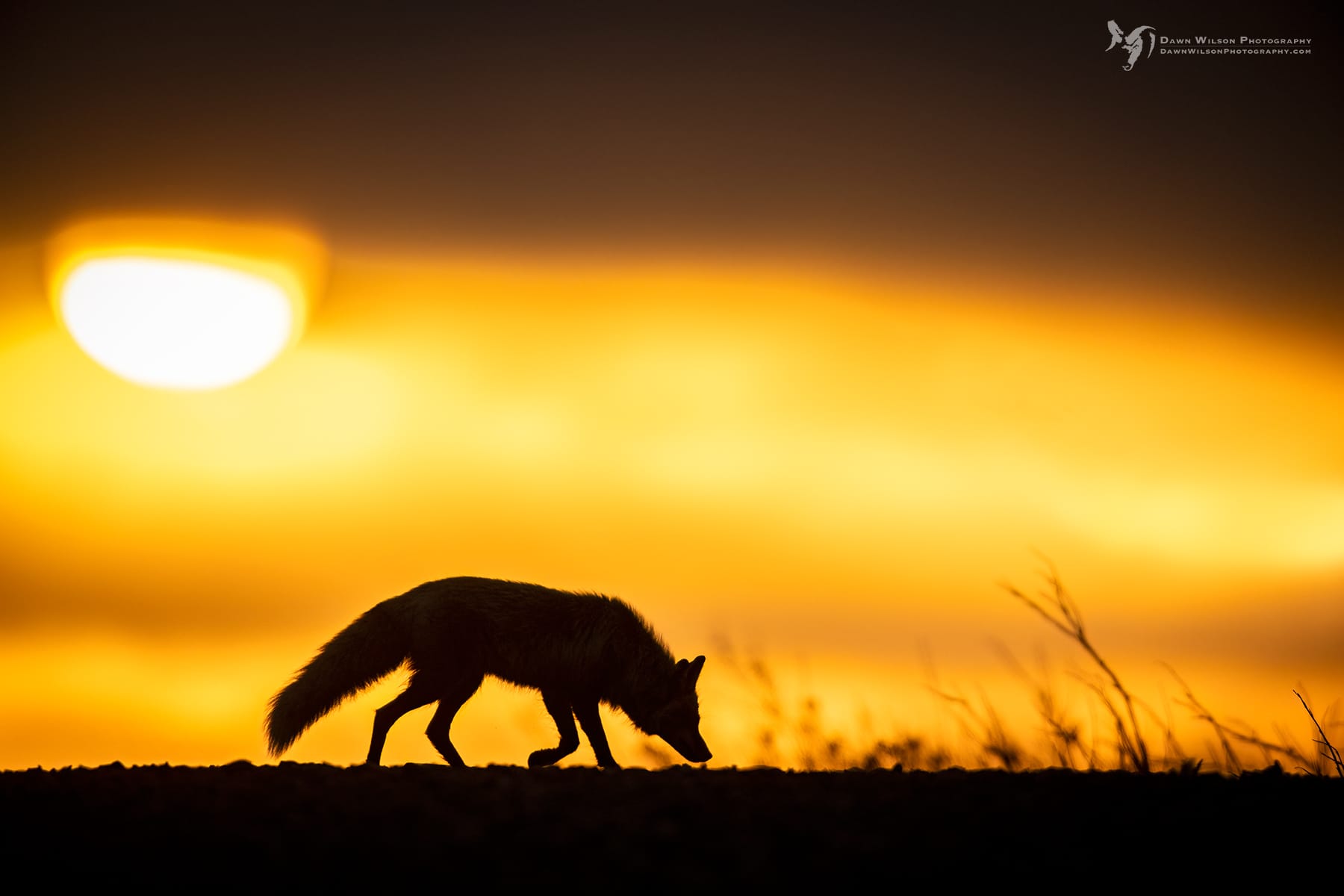 SCHEDULED TOURS
2024 :: June 16 - June 22

TOUR COST
From: $6,395 (See details)
Cost is per person, double occupancy from Nome, Alaska (OME)
GROUP SIZE
4-6 Participants
AVAILABILITY
2024: 5 Spaces available
PRIVATE TOUR OPTION
This tour is available as a private trip for any size group. The tour cost will vary with the number of people and any custom requests.
If you have been on this tour, please be the first to leave a review!
Highlights of ALASKA: The Nature of Nome
Hands-on photography instruction from two award-winning, professional nature photographers: Alyce Bender, a Tamron Ambassador, and Dawn Wilson, a member of Nikon Professional Services
Head to the Last Frontier and off the road system to explore the tundra surrounding Nome, Alaska along the coast of the Bering Sea on the Seward Peninsula.
The timing correlates with the arrival of nesting birds, the birth of baby muskox, the beginning of wildflowers on the tundra and the unique experience of the midnight sun.
This workshop is ideal for those interested in learning about and photographing the nature of northwestern Alaska, including wildlife, landscapes, birds and wildflowers.
Nome has a rich history in mining, fishing, the Iditarod, Native Alaskan culture and nature, including an abundance of mammals and birds in spring and summer.
Description of ALASKA: The Nature of Nome
Nome, Alaska, the town featured in the television show Bering Sea Gold, holds the title of being the westernmost major town on mainland Alaska. It is also home to one of the few herds of muskox in the U.S., touts being a birding hotspot for more than 200 species of migrating and nesting birds, and becomes a place to experience the land of the midnight sun each June. With no roads leading into Nome from other places in Alaska, this remote town is connected to the outside world only by boat and plane, creating its own sense of survival and culture. Join Alyce Bender and Dawn Wilson for an exploration of the arctic tundra during the summer solstice on this Nature of Nome Photo Tour.
The trip will include a tour of downtown Nome, where the Iditarod finishes each March, local Native Alaskans retain their culture in handmade goods sold in local shops, rusting dredges hide their mining history, and the informative staff at the Bering Land Bridge National Preserve Visitor Center will share with you information about the Ice Age and its inhabitants in this far-flung region of North America that used to be connected to Asia. After learning about the town, we will head out each day on one of three different roads leading out of Nome. Each is about 75 miles and ends at villages even more remote and isolated than Nome but the landscape changes from late spring flowers and tundra plants to sections still deep in a snowy grip along the drive. Explorations include a coastal drive to look for birds like common eiders, tundra swans and harlequin ducks. The drive through marsh habitat offers opportunities to see arctic terns, arctic loons and pelagic cormorants. The roads through the tundra and mountain ranges will inspire everyone to capture scenic images of the rolling landscape covered in blooming tundra while long-tailed jaegers, long-tailed ducks, red-necked phalaropes and semi-palmated plovers move about the tussocks. Opportunities to see muskox, red fox, rock and willow ptarmigan, and arctic ground squirrels are plentiful every day of the trip. The trip is timed to experience the midnight sun, a period in June when the day never turns to night and sunset blends right into sunrise.
Length of Tour
7-Days/6-Nights

Brief Itinerary
Day 1: Arrive in Nome (Alyce and Dawn will meet the group in Nome)
Day 2: Tour downtown Nome, including museums, marina and local wildlife
Day 3: Drive Nome – Teller Road; stop in Teller
Day 4: Drive Nome – Council Road; stop at Train to Nowhere
Day 5: Drive Nome – Taylor Road (Kougarok Road)
Day 6: Short morning tour looking for local wildlife; start late to stay out for sunset through sunrise on Nome – Teller Road
Day 7: Sleep late after long night; check out of hotel and return home
Detailed Itinerary
Day One: Arrive in Nome and check into Dredge 7 Inn
Bender and Dawn, who will already be in Nome, will meet the group at the airport to pick up luggage and take everyone to our lodging at the Dredge 7 Inn
Settle into rooms and, if flight arrives in time, meet for dinner for a meet and greet and discuss the plans and expectations for the week.
Stop at the local grocery store to pick up snacks and lunches for the week.
Day Two: Tour downtown Nome, including museums, marina and local wildlife
This will be the first day to get used to the northern latitude, including sleeping in to adjust to an evening without darkness.
We will take a walking tour of downtown Nome, visiting the Iditarod finish line arch, local shops, Bering Land Bridge National Preserve Visitor Center, Nome Visitor Center and Alaska Fish and Game Visitor Center.
After lunch, we will take our first drive to look for wildlife and admire the Bering Sea. Opportunities include nesting loons and grebes, muskox, red fox and sea birds. We will also stop at a few of the dredges in town and at the Carrie M. McLain Memorial Museum Katrivik Cultural Center.
Day Three: Drive the Nome-Teller Road
This will be the first long drive to experience the beauty of the Alaskan tundra. We will start after lunch so that we can take advantage of the unique light late at night. Participants should be prepared to experience a variety of weather and photo opportunities, including wildlife, birds, landscapes and macro. Dinner will be in the field/bagged meals.
The drive starts in Nome and ends at the small Inupiat village of Teller, a town just 55 miles from Russia. Along the way, we will stop to look for rock and willow ptarmigan, musk ox, red fox, moose, long-tailed jaegers, long-tailed ducks and Lapland longspurs, among other species of birds. There are also opportunities to photograph at Glacial Lake and Feather River as well as views of the Bering Sea.
Day Four: Drive the Nome-Council Road
The Nome-Council Road takes participants along Norton Sound southeast of Nome. Along this stretch of road that follows portions of the Iditarod Trail and navigates between beachfront and marshes, we will look for muskox, tundra swans, common and king eiders, red-throated loons, red-necked grebes, bank swallows and arctic terns. There may also be opportunities to see harbor seals frolicking in the waves and red fox hunting for ground squirrels.
We will stop at the Last Train to Nowhere, rusting remnants of what was a dream to build a rail system on the Seward Peninsula, and the Swanberg Dredge, a large piece of mining equipment put into use in 1946.
We will begin after lunch to take advantage of the unique lighting late into the evening. Participants should be prepared to experience a variety of weather and photo opportunities, including wildlife, birds, landscapes and macro. Dinner will be in the field/bagged meals.
Day Five: Drive the Nome-Taylor Highway (Kougarok Road)
This middle road of the three-road system out of Nome travels between the Kigluaik and Bendeleben Mountains. Taking the road out to Salmon Lake, we will search for early nesting birds like semipalmated plovers, arctic terns, common redpolls, golden-crowned sparrows and bank swallows. Along the drive, we will also look out for moose, red fox and muskox.
We will eat a bagged lunch at Salmon Lake, a recreation area with restrooms and old mining structures. The arctic ground squirrels will be happy to share your lunch if you dare let them (we highly encourage you not to though).
This will be a shorter day to allow participants time to catch up on sleep and prepare for our longest day of the trip on day six.
Day Six: Short Morning Wildlife Outing and Then the Longest Golden Hour
This will be the day we stay out all night to experience the night of the midnight sun. To prepare our sleep cycle for this disruption, we will take a short morning tour through town and the nearby outskirts to revisit successful wildlife viewing opportunities, such as nesting birds and muskox, before heading back to town for lunch and any additional shopping you would like to do. The group is then encouraged to head back to the hotel to rest before our night adventure.
After dinner, we will head back out along the Nome-Teller Road starting at about 7 p.m. There is no twilight or blue hour this evening yet golden hour lasts from about 1 a.m. to 4 a.m. as sunset blends into sunrise, which happens at 3:47 a.m. and 6:19 a.m., respectively. Since there is only two hours between these two events and the sun only sets a few degrees below the horizon, there is no darkness. We will take advantage of this unique shooting opportunity to explore this road, looking for muskox, red fox, birds and much more as well as unique landscape opportunities where you can capture sunrise and sunset in the same panoramic image.
Day Seven: Sleep Late and Return Home
We will return to the hotel about 6 a.m. (or earlier if the group has run out of steam). Everyone is encouraged to sleep until we need to check out of the hotel about five hours later.
We will have lunch as a group to wrap up the week and say our goodbyes. There is a staged bank robbery as part of the Midnight Sun Festival that takes place at noon this day in downtown Nome. The group is welcome to enjoy this annual local event. Bender and Dawn will take everyone to the airport for flights home or wherever your next destination may be.
Cost
Cost is $6,395 per person, based upon double occupancy, from Nome, Alaska (Airport code OME.
This trip ends in same as arrival city (Airport code same as arrival city).
The tour cost does include:
Lodging
Transportation in and around Nome
Professional guiding services with Alyce and Dawn
Permit Fees
This tour cost does not include:
Meals (although the group will eat together, meals are not included in the cost so participants can eat based on their budget)
Personal Purchases such as laundry, souvenirs, and other related personal purchases.
Travel and gear insurance.
Travel to Nome
Single Supplement
If a single hotel room is preferred, or we are unable to find a suitable roommate for you, a single supplement fee of will be assessed.
NOTE: For boat-based tours, see pricing options for single cabins. Single cabin cost includes the single hotel cost above.
Minimum Number
If fewer than the minimum number of required participants are registered, we may still be able to run the trip by adding a small-group supplement fee, per person, determined by the number of participants registered.
Deposit Requirements
A $1,250 deposit per person is required to hold each space on this tour. Deposit may be made online by clicking the "Book Your Trip Now" button and using any credit card. If you prefer, you may call us at 888-875-9453 to pay by phone. You may also mail us a check, however, remember that all space is held on a first come-first served basis as deposits are received.
How to Book
In order to hold your space, click the "Book Your Trip Now" button above and complete the deposit process, including payment of the deposit through our Paypal portal using ANY CREDIT CARD. Upon completion of deposit, please visit our secure, online CLIENT INFORMATION FORM to complete your registration.
Final Payment
For all land-based tours: full payment by check is due 120 days prior to the departure date.
For all boat-based adventure cruises of 7-days or longer: full payment by check is required 180 days prior to departure.
NOTE: If you prefer to use credit card for final payment, a 3% fee may be added to cover the credit card merchant fees we incur.
The group will be staying at the Dredge 7 Inn in Nome. Each room is a double room with two twin beds, one bathroom with shower, and a kitchenette.
NOTE: Single rooms (single supplement fee) is not available for this trip due to extremely limited lodging in Nome, Alaska.
Activity Level Rating: 2 (Note: 1 is easy and 5 is difficult)
There is minimal hiking on this trip. The majority of the trip will be along roadways and near the vehicles. Elevation gain is from sea level to about 750 feet along the road system.
Note: Weather plays an important factor in this trip. We can have high winds, temperatures at or below freezing at times, as well as rain. The road system can be rough even with experienced off-road drivers, as Bender and Dawn are, behind the wheel. Those with sensitive backs, necks, or other health issues that can be aggravated by prolonged, bumpy transportation should take this into consideration before registering for this tour.
You will want to have a good selection of lenses with you on this trip.
(Required) Telephoto Lenses: The bird photography will need a minimum of a 400mm lens, with a recommendation of longer for better photos. Bender uses the Tamron 150-500mm and Tamron 50-400mm while Dawn utilizes a Nikon 500mm with a 1.4 teleconverter and a Nikon 80-400mm lens. Other wildlife may also require longer lenses, although some situations, like with the large muskox, may work at the 100 to 400mm range.
(Required) Wide-angle lenses: This is also a must for this trip with scenic beauty everywhere you look. From wide open seas to mountain ranges, there is a feast for the eyes to capture the beauty of the tundra.
(Recommended) Macro lenses: The tundra will be bursting with spring color. A macro lens can be a fun tool to have to capture unique images of the tundra flowers, plants and lichen.
(Recommended) Tripod: Tripods are also helpful if you are waiting for wildlife to do something so that you don't have to hold your camera and lens as well as long exposure landscape photography. A monpod may be good for those who cannot hold long lenses but want to move quickly for wildlife.
(Recommended) Accessories: A circular polarizer will be a good option to help intensify the colors of the tundra and to cut the glare off of ponds and lakes. Bring a remote shutter release if bringing a tripod for images during our three-hour sunrise/sunset. Rain covers for your gear will also be good to have as Alaska weather can frequently be wet.
(Required) Plenty of batteries and cards are required as there are no shops to purchase these once in Nome. (Shipping via Amazon is available but may not reach you in time due to the remoteness of the town.)
Clothing: The weather is typical Alaska — chilly (40s and 50s) and wet, making those cooler temperatures feel even colder. Bring a layered coat, warm hat, gloves, warm socks and hiking boots that can get wet as we may be on snow and walking on wet tussocks. Something like a neck buff can be helpful too if the cold bothers you. A pair of fleece-lined pants and at least one warm base layer shirt will be helpful if the temperatures drop during our trip. Remember sunglasses and a wide-brimmed hat as well for the long days in the field. Wool or synthetic moisture-wicking fabrics are best. Avoid bringing jeans.
(Required)  Wind and rainproof outer shell top and bottom in case of rain and/or high winds, an outer shell is required to keep you warm and dry
NOTE: Single Supplements are not available due to very limited lodging within Nome.
Purchasing Flights
Do not purchase your flights until the trip has been confirmed to go.
Detailed Trip Information
Upon notification that final payment is due (120 days prior to departure for land based tours / 180 days for boat based tours), you will receive a trip package of detailed information for your tour.
Any additional information about the trip, including lodgings, contacts, participants, meeting locations, etc., will sent about 2 weeks prior to the trip departure, or after final payment is received for late registrants.
Travel Insurance
As with all tours, we recommend purchasing Travel Insurance to help cover your investment, for covered reasons. Please see our section on Travel Insurance.
Passport & Visa
US Citizens may require a visa to enter certain foreign countries. See above for any required visa information.
Participants arriving to the USA from a foreign country may need to get a travel visa to enter the United States. Be sure to check the requirements for your country of origin.
Itinerary Changes
The trip itinerary is developed many months ahead of time. Occasionally, despite our best planning, changes may occur during the trip, or we may be forced to alter our plans. Changes may occur because of weather, road conditions, safety concerns or other circumstances. In these situations, it is the leader(s) responsibility to carefully consider and implement appropriate alternatives. Any additional costs incurred because of changes will be the responsibility of each individual participant. Refunds will not be issued as a result of itinerary changes.