Short Trips for Target Birds Series
MASSACHUSETTS: New England Winter Specialties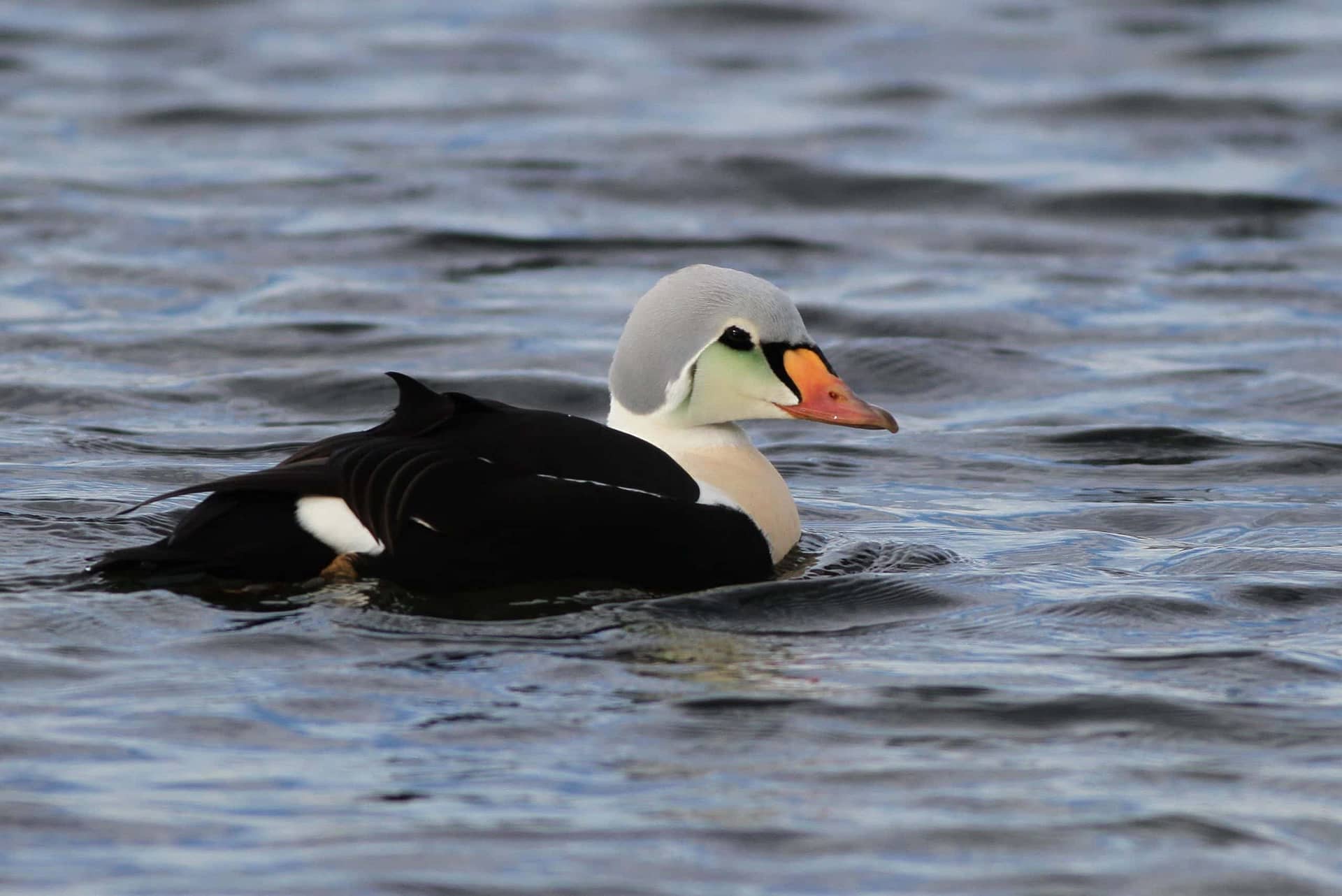 TOUR FOCUS

BIRDS & WILDLIFE
SCHEDULED TOURS
2024 :: January 6 - January 9
2024 :: January 11 - January 14

TOUR COST
From: $1,500 (See details)
Cost is per person, double occupancy from Boston, Massachusetts. (BOS)
GROUP SIZE
3 - 5 Participants
PRIVATE TOUR OPTION
This tour is available as a private trip for any size group. The tour cost will vary with the number of people and any custom requests.
If you have been on this tour, please be the first to leave a review!
Highlights of MASSACHUSETTS: New England Winter Specialties
Best of New England's winter birding!
Thick-billed Murre, Dovekie
Snowy Owl, redpolls, and crossbills
Common Eider, King Eider, Harlequin Duck, Long-tailed Duck
Description of MASSACHUSETTS: New England Winter Specialties
Cape Cod in the winter offers a rare opportunity to study great flocks of alcids, loons, and gulls as wells as seaducks and other winter waterbirds. Mixed flocks of Surf, White-winged, and Black Scoters gather along the coastline and Common Eiders are indeed, common! One or two rare, arctic King Eider can be found during most winters, and there are usually dazzling Harlequin Ducks tucked up against a rocky shoreline somewhere.
We will seawatch at Cape Cod's famous Race Point beach scanning for flocks of razorbills and among them common and thick-billed murres, as well as possibly dovekie, which we will seek out using the most recent reports.
We should be able to pick out an Iceland Gull from one of the many flocks of Herring Gulls, and Black-legged Kittiwakes will float by offshore. Great Black-backed Gull is also common here, and Glaucous is a regular winter visitor, and if we are lucky there will be at least one snowy owl somewhere on the Cape.
We will also spend some time inland looking for Snow Bunting and Lapland Longspur, which are found annually in the area, and we should encounter at least a few flocks of American Tree Sparrows or Common Redpolls.
Length of Tour
4-Days/3-Nights

Brief Itinerary
Day 1 – Massachusetts Coastal Plain
Day 2 – Race Point; Cape Cod
Day 3 – Barnstable; Cape Cod
Day 4 – Boston Area and departures
Detailed Itinerary
Day 1 – Massachusetts Coastal Plain
Arrive in Boston around 12 noon and by 2pm and we will be on our way to the coast! We will stop to search for Snow Buntings, Lapland Longspurs and Common Redpolls on our way to Cape Cod. If we miss these species this afternoon we will have other chances later on!
Day 2 – Race Point; Cape Cod
Today we will drive to the tip of Cape Cod, near Race Point for some seawatching and scanning of sitting ducks alcids and gulls. Our targets here will be Thick-billed Murre, King Eider, Purple Sandpiper and Black-legged Kittiwake. We will then work our way back inland, making stops along the way in Wellfleet and Eastham looking for Black-headed, Glaucous and Iceland Gulls, Dovekie, Great Cormorant, Barrow's Goldeneye, and more! We will keep an eye on the latest rarity news, as Yellow-billed Loon, Pacific Loon, Tufted Duck and others have shown up in February in recent years.
Day 3 – Barnstable; Cape Cod
We will use today to take another shot at any targets or rarities we missed yesterday on Cape Cod. We will spend more time today in search of landlords like Common Redpoll, Snow Bunting and Lapland Longspur. Depending on what we are most interested in seeing and what we have seen so far this may be our best shot at Snowy Owl, Barrow's Goldeneye and others.
Day 4 – Boston Area and departures
Today we will bird in the Boston area as time allows before our departing flights.
Cost
Cost is $1,500 per person, based upon double occupancy, from Boston, Massachusetts. (Airport code BOS).
This trip ends in same as arrival city (Airport code BOS).
Cost Includes
Cost includes airport transfers, all ground transportation, accomodations, entrance fees and services of your professional leader(s).
Cost does not Include
All meals, flights to/from destination city, trip insurance, or anything that is not specifically mentioned in the itinerary.
Minimum Number
If fewer than the minimum number of participants registered, the trip can still run with a small-group supplement fee per person determined by the number of participants.
Single Supplement
If a single room is preferred, or we are unable to find a suitable roommate for you, a single supplement fee of $250 will be assessed.
Deposit Requirements
A $500 deposit per person is required to hold each space on this tour. Deposit may be made online by clicking the "Book Your Trip Now" button and using any credit card. If you prefer, you may call us at 888-875-9453 to pay by phone. You may also mail us a check, however, remember that all space is held on a first come-first served basis as deposits are received.
Minimum Number
If fewer than the minimum number of required participants are registered, we may still be able to run the trip by adding a small-group supplement fee, per person, determined by the number of participants registered.
How to Book
In order to hold your space, click the "Book Your Trip Now" button above and complete the deposit process, including payment of the deposit through our Paypal portal using ANY CREDIT CARD. Upon completion of deposit, please visit our secure, online CLIENT INFORMATION FORM to complete your registration.
Final Payment
For all land-based tours: full payment by check is due 120 days prior to the departure date.
For all boat-based adventure cruises of 7-days or longer: full payment by check is required 180 days prior to departure.
NOTE: If you prefer to use credit card for final payment, a 3% fee may be added to cover the credit card merchant fees we incur.
Activity Level Rating: 1 (Note: 1 is easy and 5 is difficult)
Easy trip, but will be cold! A reasonable degree of fitness is required.
Purchasing Flights
Do not purchase your flights until the trip has been confirmed to go.
Detailed Trip Information
Upon notification that final payment is due (120 days prior to departure for land based tours / 180 days for boat based tours), you will receive a trip package of detailed information for your tour.
Any additional information about the trip, including lodgings, contacts, participants, meeting locations, etc., will sent about 2 weeks prior to the trip departure, or after final payment is received for late registrants.
Travel Insurance
As with all tours, we recommend purchasing Travel Insurance to help cover your investment, for covered reasons. Please see our section on Travel Insurance.
Passport & Visa
US Citizens may require a visa to enter certain foreign countries. See above for any required visa information.
Participants arriving to the USA from a foreign country may need to get a travel visa to enter the United States. Be sure to check the requirements for your country of origin.
Itinerary Changes
The trip itinerary is developed many months ahead of time. Occasionally, despite our best planning, changes may occur during the trip, or we may be forced to alter our plans. Changes may occur because of weather, road conditions, safety concerns or other circumstances. In these situations, it is the leader(s) responsibility to carefully consider and implement appropriate alternatives. Any additional costs incurred because of changes will be the responsibility of each individual participant. Refunds will not be issued as a result of itinerary changes.