TRIP REPORT: YELLOWSTONE: Winter Photography Workshops 2022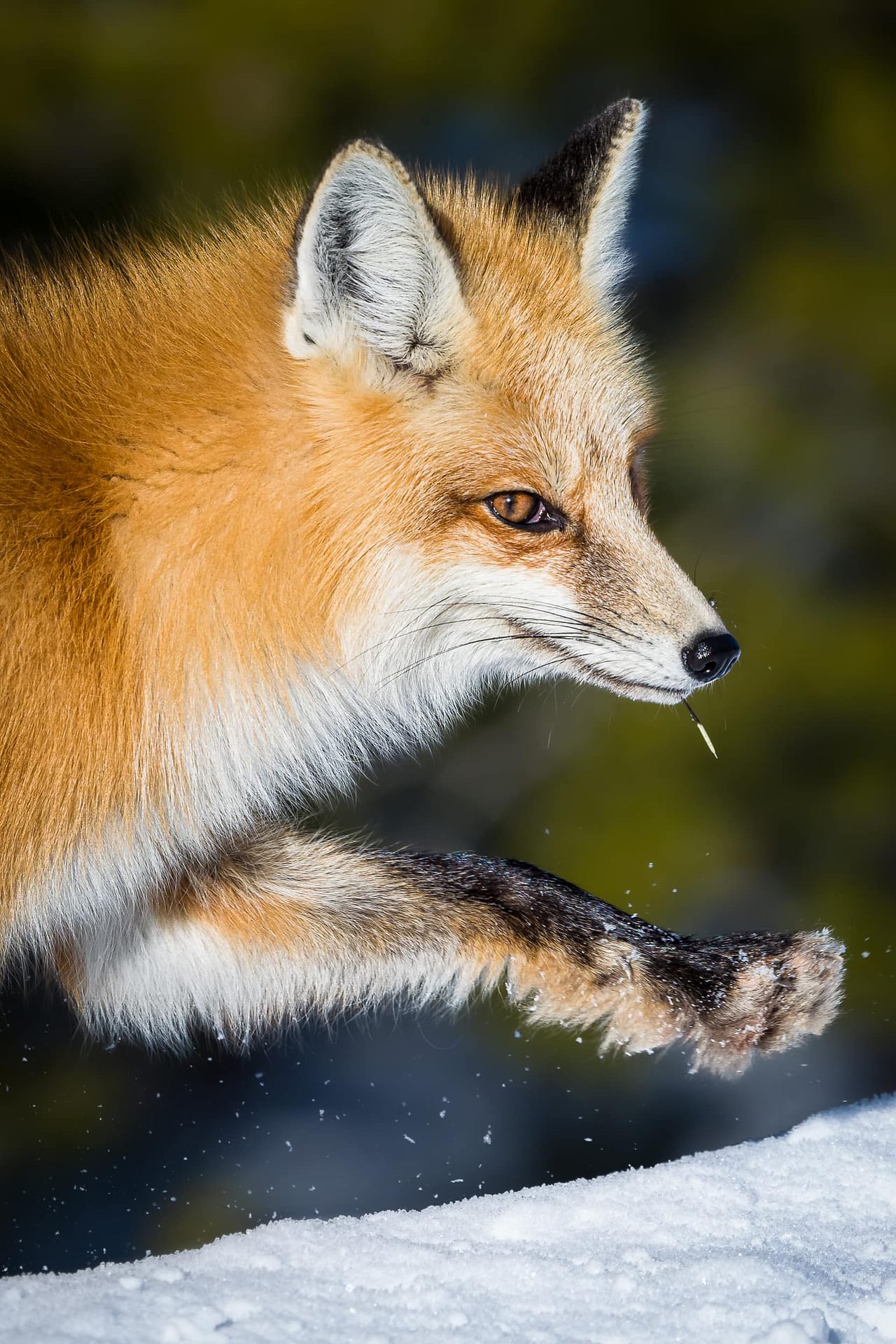 PRIVATE TOUR OPTION
This tour is available as a private trip for any size group. The tour cost will vary with the number of people and any custom requests.
TESTIMONIALS
If you have been on this tour, please be the first to leave a review!
The 2022 Yellowstone in Winter workshops were a crazy experience in terms of weather with the first workshop having some below normal snowfall in the Lamar Valley and a lot of snow falling during the second workshop! Yet, both groups had opportunities with some really outstanding landscape and wildlife opportunities with my personal favorite being a Red Fox consuming the tail of a dead porcupine! We had beautiful light and observed this particular fox for over 40 minutes and you can see how a quill remained stuck in the lower lip of this fox. Survival in Yellowstone in winter is a challenge for all wildlife. Other memorable moments included multiple experiences of bison walking directly at us; a Red Fox sleeping in the snow; up to six (6) moose at once; and a Brown-capped Rosy Finch at only 15′ away while it foraged in the snow. American Dippers treated out first group to some incredible foraging up close in nice light and I managed to capture a nice image of it with some tiny invertebrate prey. We did have 19 total wolves with some nice views but most were too far away for great images.
Landscapes were fun once again and I love the Dragon's Mouth area as it provides some great fog, mud pots, steam, and more. We also photographed Gibbon Falls and practiced using neutral density filters to shoot at slower shutter speeds.
Large herds of Pronghorn, elk, and Rocky Mountain Bighorn Sheep gave us some wonderful photographic experiences and Trumpeter Swans and multiple waterfowl species were a challenge to photograph in flight! This was my first trip to Yellowstone in winter with the M.Zuiko 150-400mm F4.5 TC1.25x IS PRO and it was simply the best super telephoto lens I have ever used or tried! Hands down!
Our first trip in 2023 is already sold out but we have added a second trip in 2023 with one with myself and Earl Nottingham, recently retired Texas Parks & Wildlife Magazine Chief Photographer! Don't wait to book as we only take six (6) photographers for a ratio of one (1) instructor per three (3) photographers. On top of the photography, there is always the great food at The Slippery Otter in West Yellowstone!
TRIP GALLERY