WASHINGTON: Best of Wildlife & Landscape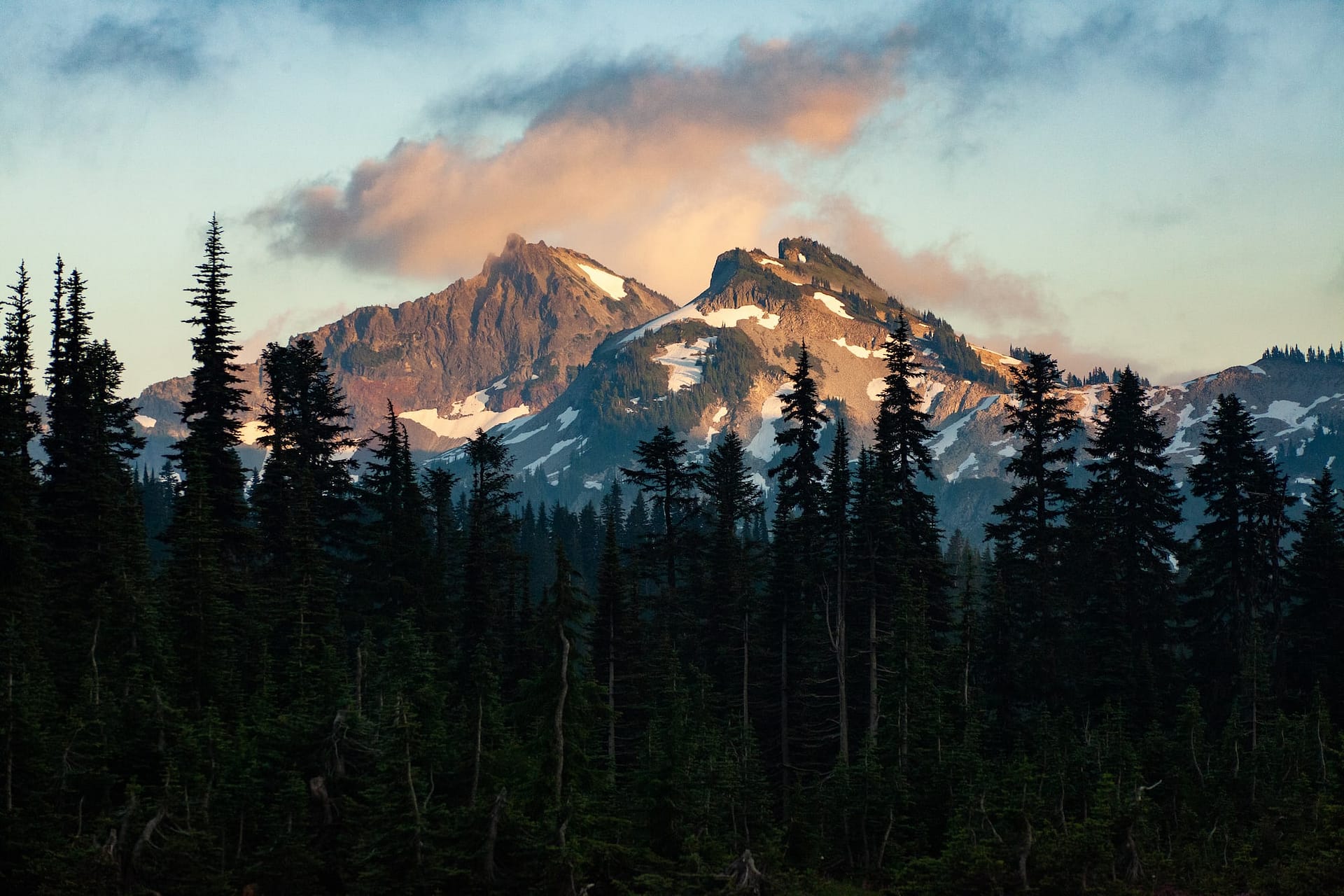 SCHEDULED TOURS
2024 :: August 23 - August 31

TOUR COST
From: $3,990 (See details)
Cost is per person, double occupancy from Seattle, WA (SEA)
GROUP SIZE
4-5 Participants
AVAILABILITY
2024 – 5 Spaces Available
2025 – 5 Spaces Available
PRIVATE TOUR OPTION
This tour is available as a private trip for any size group. The tour cost will vary with the number of people and any custom requests.
If you have been on this tour, please be the first to leave a review!
Highlights of WASHINGTON: Best of Wildlife & Landscape
Hands-on photo instruction for wildlife and landscape photography with Nikon Professional Jennifer Leigh Warner
Explore the Northwest Cascade Range during the peak of wildflower season, there is a wide range of flora and mountain landscapes to photograph.  
Photograph the dramatic waves of grain in the Palouse region of the state.
Venture into the San Juan Islands in search of whales and other marine life. 
Experience the bustling city life of Seattle and photograph one of the country's most iconic cityscapes.  
Description of WASHINGTON: Best of Wildlife & Landscape
From the Pacific Ocean to spectacular mountain ranges, to its fertile agricultural lands in the east, Washington is known for its variety of ecosystems. During this Best of Washington State tour we will photograph it all. From the snowcapped mountaintops to the endless waves of grain and into the Pacific Ocean, expect to photograph the best wildlife and landscapes that Washington State has to offer. We will start our journey with a city tour of Seattle before exploring and photographing western Washington's local wildlife. After immersing ourselves in wildflowers we will make our way across the Colombia Gorge to view some of the most breathtaking waterfalls in the country. As we make our way across the state we will photograph the rich agricultural landscapes of the eastern part of the state. We will end our tour in the San Juan Islands for a journey out to sea to photograph the whales and other marine animals that live in the waters off the Pacific Coast.   
Length of Tour
9-Days/8-Nights

Brief Itinerary
Day 1 – Arrive in Seattle.
Day 2 – Street Photography in Seattle
Day 3 – Western Washington Wildlife
Day 4 – Western Washington Wildlife
Day 5 – Colombia Gorge Waterfalls, Palouse Falls 
Day 6 – Palouse, Spokane Riverfront Park
Day 7 – Snoqualmie Falls, Transfer to San Juan Islands
Day 8 – Whale Watching Tour
Day 9 – Return Home
Detailed Itinerary
Day 1 – Arrive in Seattle and check into hotel.
We will meet this evening for dinner and a meet and greet. Here we will also discuss the coming week, photography strategies, logistics, and expectations.
Day 2 – Street Photography in Seattle
Today we will spend our time exploring the exciting and energetic city of Seattle. Street photography will be on the menu as we explore the always photogenic Pike Street Market, the Seattle Waterfront Pier, Pioneer Square and finish the day with the sunset at Kerry Park, capturing the view of the Space Needle with the setting sun. 
Day 3 – Western Washington
We will spend the day exploring some of the lesser-known parks throughout western Washington. We will photograph native wildlife and plants. Such as bald eagles, egrets, woodpeckers and more.
Day 4 – Western Washington
As we head towards the Oregon / Washington border we will photograph in some of the wildlife refuges and small towns along western Washington.
In the afternoon we will transfer to Vancouver, Washington, with a stop at a nearby wildlife Refuge before having dinner along the Colombia River.
Day 5 – Colombia Gorge Waterfalls, Palouse Falls
On this day we will cross the Colombia River into Oregon as we skirt along the Washington / Oregon border to photograph a few of the 90 waterfalls that flow on the Oregon side of the Colombia gorge. We will stop at Multnomah Falls, the most visited natural recreation site in the Pacific Northwest and a site that shouldn't be missed. 
As we make our way across the state the dense forest will make way into rich agricultural land where we will end our day at Palouse Falls. Carved more than 13,000 years ago, Palouse Falls is among the last active waterfalls on the Ice Age Floods path. This natural wonder was named Washington's state waterfall in 2014.
Day 6 – Palouse, Spokane Riverfront Park
Today we will travel through the heartland of the Inland Pacific Northwest, the rolling hills of the Palouse that was transformed between 1860 and 1920 from undulating prairie into one of the nation's premier dryland farming and ranching districts. The Palouse is a landscape photographer's dream with the rolling hills of greens and gold colored wheat fields. As we make our way north we will pass by old barns as we make our way up to Steptoe Butte. High above the Palouse Hills on the eastern edge of Washington, Steptoe Butte offers views of a unique landscape. 
We will end our day in Spokane and take a leisurely stroll through Riverfront Park the site of the 1974 World's Fair. Riverfront Park is the jewel of downtown Spokane. The Spokane River winds through and cascades over basalt rock and two dams to create the largest urban waterfall in the country. 
Day 7 – Snoqualmie Falls, Transfer to San Juan Islands
On this day we will cross back into Western Washington, with a few scenic stops along the way, including the Wild Horse Monument, which is a public art sculpture created by David Govedare in 1989–1990 and situated near Vantage, Washington. It consists of 15 life-size steel horses which appear to be galloping across a ridge above the Columbia River. 
We will stop at Snoqualmie Falls one of Washington's most popular scenic attractions and features a 268-foot waterfall. Here we will stop for lunch.
After a relaxing lunch we will make our way over to Anacortes where we will board a ferry to the San Juan Islands. We will spend the rest of the day exploring the sleepy and secluded Friday Harbor, a tiny town with big personality and rich history. Small enough to walk from one end to the other, the coastal fishing village is dotted with picturesque turn of the century wood frame houses, historic storefronts, Coast Salish native carvings and not a stoplight in sight. Stroll through the Historic District, visit informative museums, explore the Port of Friday Harbor waterfront park and see the local populations of orcas and whales from the shore. 
Day 8 – Whale Watching Tour
For our last full day on this tour we will board a whale watching vessel in search of whales, eagles, sea lions, porpoise, and more. 
After we return from our day at sea we will make our way back to Seattle for a farewell dinner. 
Day 9 – Return Home.
Cost
Cost is $3,990 per person, based upon double occupancy, from Seattle, WA (Airport code SEA.
This trip ends in same as arrival city (Airport code ).
The cost of the whale watching boat in San Juan Islands is included.
Single Supplement
If a single hotel room is preferred, or we are unable to find a suitable roommate for you, a single supplement fee of $840 will be assessed.
NOTE: For boat-based tours, see pricing options for single cabins. Single cabin cost includes the single hotel cost above.
Minimum Number
If fewer than the minimum number of required participants are registered, we may still be able to run the trip by adding a small-group supplement fee, per person, determined by the number of participants registered.
Deposit Requirements
A $1,250 deposit per person is required to hold each space on this tour. Deposit may be made online by clicking the "Book Your Trip Now" button and using any credit card. If you prefer, you may call us at 888-875-9453 to pay by phone. You may also mail us a check, however, remember that all space is held on a first come-first served basis as deposits are received.
How to Book
In order to hold your space, click the "Book Your Trip Now" button above and complete the deposit process, including payment of the deposit through our Paypal portal using ANY CREDIT CARD. Upon completion of deposit, please visit our secure, online CLIENT INFORMATION FORM to complete your registration.
Final Payment
For all land-based tours: full payment by check is due 120 days prior to the departure date.
For all boat-based adventure cruises of 7-days or longer: full payment by check is required 180 days prior to departure.
NOTE: If you prefer to use credit card for final payment, a 3% fee may be added to cover the credit card merchant fees we incur.
This trip includes standard hotels.
Activity Level Rating: 3 (Note: 1 is easy and 5 is difficult)
Sections of this tour will involve some light hiking on paved trails.
You want to have a good selection of lenses with you on this trip. 
Telephoto lens – 400 mm or larger for wildlife (I use the Nikon 200-500 mm)
A wide-angle lens for environmental and landscape images
A tripod will be a must for photographing sunrise or sunset as well as waterfalls.
The weather in the mountains can get quiet chilly even in the middle of summer. Make sure you are bringing a coat, hat and gloves.

 

Waterproof hiking boots.

 
Purchasing Flights
Do not purchase your flights until the trip has been confirmed to go.
Detailed Trip Information
Upon notification that final payment is due (120 days prior to departure for land based tours / 180 days for boat based tours), you will receive a trip package of detailed information for your tour.
Any additional information about the trip, including lodgings, contacts, participants, meeting locations, etc., will sent about 2 weeks prior to the trip departure, or after final payment is received for late registrants.
Travel Insurance
As with all tours, we recommend purchasing Travel Insurance to help cover your investment, for covered reasons. Please see our section on Travel Insurance.
Passport & Visa
US Citizens may require a visa to enter certain foreign countries. See above for any required visa information.
Participants arriving to the USA from a foreign country may need to get a travel visa to enter the United States. Be sure to check the requirements for your country of origin.
Itinerary Changes
The trip itinerary is developed many months ahead of time. Occasionally, despite our best planning, changes may occur during the trip, or we may be forced to alter our plans. Changes may occur because of weather, road conditions, safety concerns or other circumstances. In these situations, it is the leader(s) responsibility to carefully consider and implement appropriate alternatives. Any additional costs incurred because of changes will be the responsibility of each individual participant. Refunds will not be issued as a result of itinerary changes.