CALIFORNIA: Southern California Summer Wildlife Photography Adventure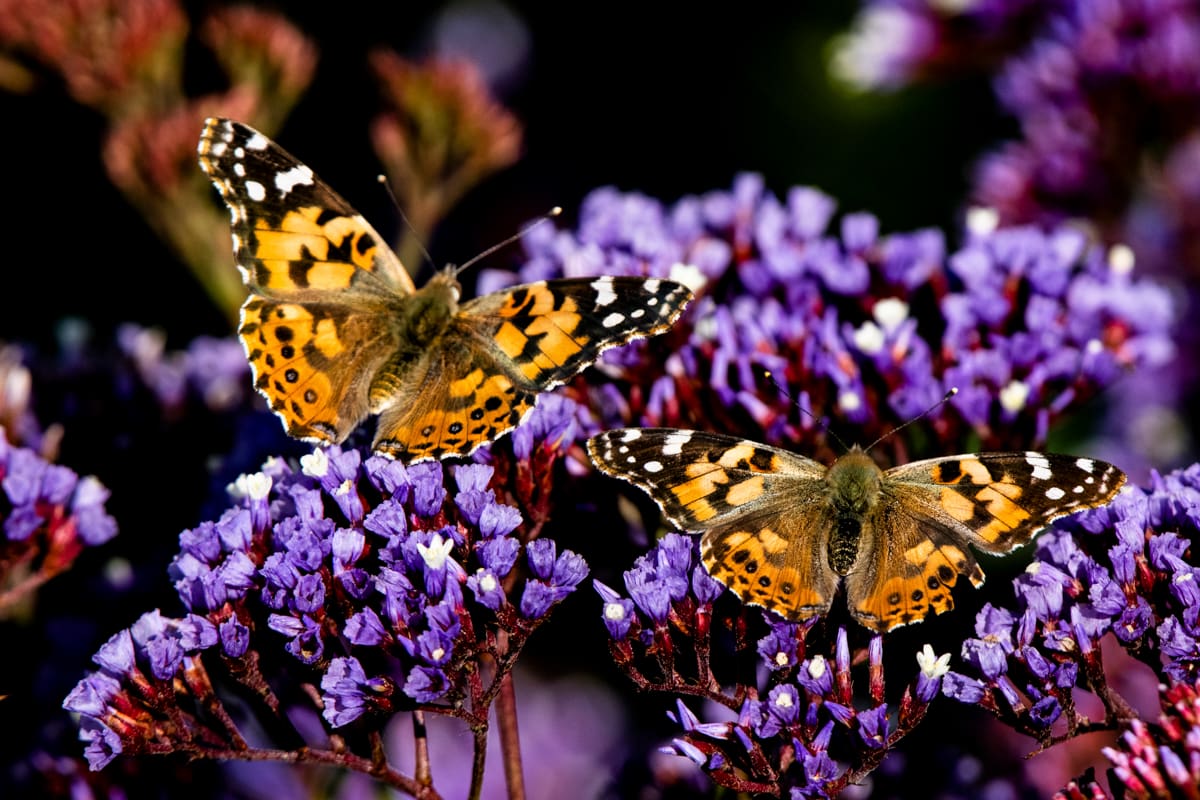 SCHEDULED TOURS
2024 :: June 14 - June 19
2025 :: June 13 - June 18

TOUR COST
From: $3,599 (See details)
Cost is per person, double occupancy from San Diego, CA (SAN)
GROUP SIZE
3-5 Participants
AVAILABILITY
2024: 5 Spaces Available
2025: 5 Spaces Available
PRIVATE TOUR OPTION
This tour is available as a private trip for any size group. The tour cost will vary with the number of people and any custom requests.
If you have been on this tour, please be the first to leave a review!
Highlights of CALIFORNIA: Southern California Summer Wildlife Photography Adventure
Hands-on photo instruction for wildlife and landscape photography with Nikon Professional Jennifer Leigh Warner
Explore the coastal wildlife habitats of Southern California and photograph the native wildlife that summer in this region.
Photograph one of California's only mainland California Sea Lion Rookeries during pupping season.
Photograph nesting birds, including Brandt's Cormorants, Caspian Terns, California gulls and more.
Description of CALIFORNIA: Southern California Summer Wildlife Photography Adventure
Southern California has some of the richest biodiversity in the country. With the Mediterranean climate, summertime along the California coast is comfortable all day long. From San Diego to Orange County there is no shortage of birds and wildlife to photograph. June is pupping season for California Sea Lions and La Jolla is one of the best places in the world to see newborn sea lion pups gathered together. With the beautiful weather, the rich wildlife viewing opportunities and the gorgeous scenery to photograph, what are you waiting for?
Length of Tour
6-Days/5-Nights

Brief Itinerary
Day 1 – Arrive in San Diego
Day 2 Photograph in La Jolla both morning and evening sessions.
Day 3 – Morning at San Elijo Lagoon Ecological Reserve, evening in Dana Point
Day 4 – Morning at Laguna Beach, evening hike in Laguna Canyon
Day 5 – Morning at The San Joaquin Marsh Wildlife Sanctuary, evening whale watching tour.
Day 6 – Photograph at a Burrowing Owl colony before heading home
Detailed Itinerary
Day 1 – Arrive in San Diego and check into the hotel.
We will head out to La Jolla Cove for an evening photo session before the sunsets.
Afterwards we will have a welcome dinner.
Day 2 – We will arrive in La Jolla Cove early in the morning to photograph newborn California Sea Lion pups. Most California Sea Lion pups are born on June 15th, so our chance to see newborn pups is very high.
Before heading into town for lunch we will walk along the coast to photograph Harbor Seals at Children's Pool beach and nesting Brandt's Cormorants.
In the afternoon we will make our way back along the coast looking for Brown Pelicans, Black Oystercatchers, Hummingbirds, Osprey and California Ground Squirrels.
Day 3 – We will start our day at the San Elijo Lagoon Ecological Reserve. Habitats include southern California coastal sage scrub, riparian and coastal wetland communities and is a critical migrating waterfowl habitat and nesting sites for sensitive bird species including the endangered Ridgeway.
After lunch we will head up the coast to Dana Point, for some evening sunset pictures along the beach.
Day 4 – We will start our day in the beautiful seaside town of Laguna Beach. We will hike along the world famous beaches, photographing shorebirds, seascapes, flowers and spend time photographing the tide pools. We will even explore a secret pirate tower.
For lunch we will head into the town of Laguna Beach, known for world-class art and culture. We will make a brief stop at the Pacific Marine Mammal Center, where sick and injured seals and sea lions are rehabilitated.
After lunch we will hike through the canyons of Laguna Canyon Coastal trails. Here we will see incredible vistas, birds and perhaps a bobcat along the trails.
Day 5 – Today we will photograph at the San Joaquin Marsh Wildlife Sanctuary. San Joaquin Marsh Wildlife Sanctuary is a hidden gem in the heart of busy Orange County. It encompasses more than 300 acres of coastal freshwater wetlands. Here we will find American Avocets, Black-necked Stilts, Tree Swallows, Killdeer, Hummingbirds, White Pelicans and nesting Caspian Terns.
After lunch we will head over to the town of Newport Beach where we will board a whale watching boat. This is the best time of year for seeing Humpback Whales and Blue Whales, but we will also be on the lookout for Common Dolphin and Sea Lions.
Day 6 – On the last day we will head out early looking for burrowing owls before heading to the Ontario airport for afternoon departures.
Cost
Cost is $3,599 per person, based upon double occupancy, from San Diego, CA (Airport code SAN.
This trip ends in Ontario, CA (Airport code ONT).
This trip includes lodging, transportation from/to the airport, guide services, boat tour fees, and entrance permit fees.
The trip does not include meals, transportation to/from San Diego/Ontario, gratuities, and items of a personal nature.
Single Supplement
If a single hotel room is preferred, or we are unable to find a suitable roommate for you, a single supplement fee of $750 will be assessed.
NOTE: For boat-based tours, see pricing options for single cabins. Single cabin cost includes the single hotel cost above.
Minimum Number
If fewer than the minimum number of required participants are registered, we may still be able to run the trip by adding a small-group supplement fee, per person, determined by the number of participants registered.
Deposit Requirements
A $750 deposit per person is required to hold each space on this tour. Deposit may be made online by clicking the "Book Your Trip Now" button and using any credit card. If you prefer, you may call us at 888-875-9453 to pay by phone. You may also mail us a check, however, remember that all space is held on a first come-first served basis as deposits are received.
How to Book
In order to hold your space, click the "Book Your Trip Now" button above and complete the deposit process, including payment of the deposit through our Paypal portal using ANY CREDIT CARD. Upon completion of deposit, please visit our secure, online CLIENT INFORMATION FORM to complete your registration.
Final Payment
For all land-based tours: full payment by check is due 120 days prior to the departure date.
For all boat-based adventure cruises of 7-days or longer: full payment by check is required 180 days prior to departure.
NOTE: If you prefer to use credit card for final payment, a 3% fee may be added to cover the credit card merchant fees we incur.
This trip includes standard hotels.
Activity Level Rating: 3 (Note: 1 is easy and 5 is difficult)
This trip includes a variety of light hiking.
You want to have a good selection of lenses with you on this trip.
Telephoto lens – 400 mm or larger for wildlife (I use the Nikon 200-500 mm)
A wide-angle lens for environmental and landscape images
A tripod will be a must for photographing sunrise or sunset
The weather along the coast can get quiet chilly in the mornings. Make sure you are bringing a coat and hat.
Waterproof hiking boots. We will be hiking along the beach and your feet can get very wet.
This tour does NOT include meals.
Purchasing Flights
Do not purchase your flights until the trip has been confirmed to go.
Detailed Trip Information
Upon notification that final payment is due (120 days prior to departure for land based tours / 180 days for boat based tours), you will receive a trip package of detailed information for your tour.
Any additional information about the trip, including lodgings, contacts, participants, meeting locations, etc., will sent about 2 weeks prior to the trip departure, or after final payment is received for late registrants.
Travel Insurance
As with all tours, we recommend purchasing Travel Insurance to help cover your investment, for covered reasons. Please see our section on Travel Insurance.
Passport & Visa
US Citizens may require a visa to enter certain foreign countries. See above for any required visa information.
Participants arriving to the USA from a foreign country may need to get a travel visa to enter the United States. Be sure to check the requirements for your country of origin.
Itinerary Changes
The trip itinerary is developed many months ahead of time. Occasionally, despite our best planning, changes may occur during the trip, or we may be forced to alter our plans. Changes may occur because of weather, road conditions, safety concerns or other circumstances. In these situations, it is the leader(s) responsibility to carefully consider and implement appropriate alternatives. Any additional costs incurred because of changes will be the responsibility of each individual participant. Refunds will not be issued as a result of itinerary changes.