A BirdsCaribbean Partnership Tour
CUBA: Cultural Immersion & Endemic Bird Photography Workshop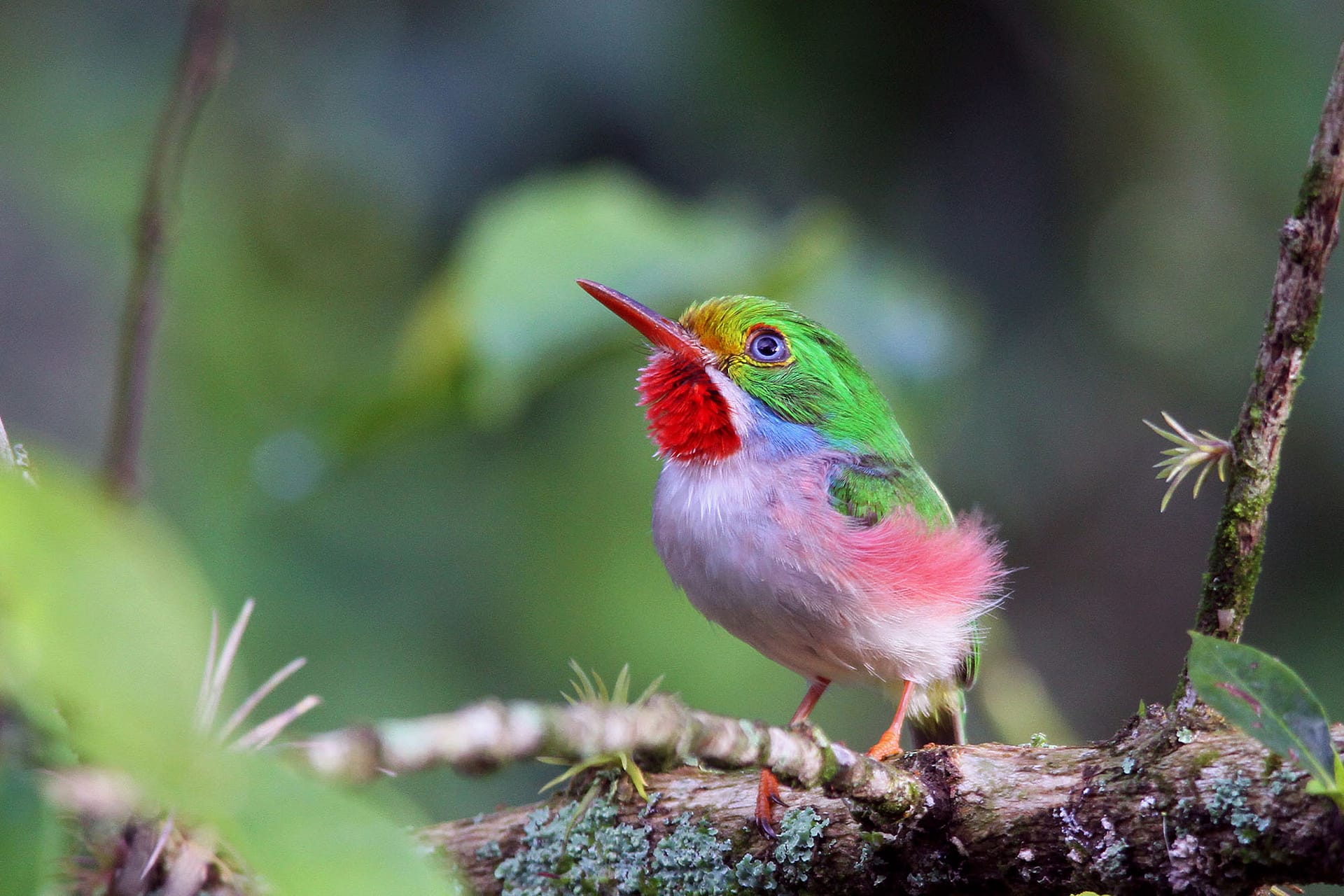 SCHEDULED TOURS
2024 :: April 3 - April 13

TOUR COST
From: $5,875 (See details)
Cost is per person, double occupancy from Miami, Florida (MIA)
GROUP SIZE
6 - 8 Participants
AVAILABILITY
April 2024: 4 spaces available

PRIVATE TOUR OPTION
This tour is available as a private trip for any size group. The tour cost will vary with the number of people and any custom requests.
If you have been on this tour, please be the first to leave a review!
Highlights of CUBA: Cultural Immersion & Endemic Bird Photography Workshop
A wonderful culture full of color and tradition
Beautiful landscapes ands architecture
371 recorded species, including 26 endemics
30 species that are considered to be globally threatened
Photography and Post Processing Instruction
Description of CUBA: Cultural Immersion & Endemic Bird Photography Workshop
Cuba is well-known for its amazing landscapes, vibrant culture and unique biodiversity. Birding in Cuba is extraordinary. According to the new Endemic Birds of Cuba: A Comprehensive Field Guide, 371 birds have been recorded in Cuba, including 26 which are endemic to the island and 30 which are considered globally threatened. Due to its large land area and geographical position within the Caribbean, Cuba is also extraordinarily important for Neotropical migratory birds—more than 180 species pass through during migration or spend the winter on the island.
Our itinerary takes you to several of the best and most beautiful bird photography locations in Cuba, providing opportunities to see many of Cuba's endemic species and subspecies as well as many migrants. Along the way, we will meet people in local communities, stay mainly in Bed & Breakfast establishments (casas particulares) and eat in private restaurants (paladars), allowing you to experience Cuba's rich culture, delicious food, friendly people, and generous hospitality.
Join OM System Ambassador, Lee Hoy and naturalist, Gabriel Lugo for a photographic trip of a lifetime!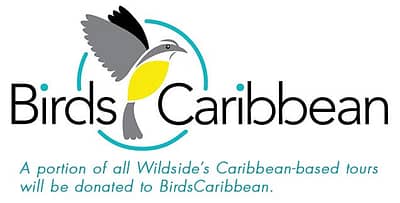 Length of Tour
11-Days/10-Nights

Brief Itinerary
Day 1 – Arrival
Day 2 – Viñales
Day 3 – Viñales / Zapata.
Day 4 – Zapata.
Day 5 – Zapata.
Day 6 – Zapata
Day 7 – Zapata / Cienfuegos / Trinidad
Day 8 – Trinidad
Day 9 – Trinidad / Havana
Day 10 – Havana
Day 11 – Return Home
Detailed Itinerary
Day 1 – Havana to Viñales
Meet up with our Cuban guides. Lunch in Las Terrazas and departure to Viñales Valley, the land of tobacco farms and beautiful landscapes with limestone formations called mogotes. We'll have chance for our first endemics during lunch.
Photography along the way.
Day 2 – Viñales
Morning photography nearby including Viñales National Park in pursuit of endemic Cuban Solitaire, Cuban Grassquit, Cuban Tody, Cuban Trogon, Cuban Blackbird, Cuban-Green Woodpecker and Western Spindalis, as well as some migrant species like warblers, tanagers and buntings. We'll search for Olive-capped Warbler and Yellow-headed Warbler before sunset.
Today we will visit the home of Nils Navarro, renowned Cuban wildlife artist and naturalist and author of newly-published Endemic Birds of Cuba: A Comprehensive Field Guide.
Day 3 – Viñales / Zapata
Early breakfast and departure to Zapata Swamp (+ 5 hours), with stops en route to pick up more endemics and migrants and enjoy the magnificent scenery. With many other birds possible, by late afternoon we reach Playa Larga, a lovely little beach town on the Bay of Pigs on the Zapata Peninsula.
Zapata Swamp is the third largest wetland in the Americas and the region offers the best birding in Cuba. About 254 species have been recorded for Zapata. It is a Biosphere Reserve and a Ramsar Site, where it is possible to photograph more than 20 Cuban endemics.
Day 4-6 Zapata
We'll be photographing at different locations around this area with some time for optional swimming and snorkeling at the lovely reef just off the beach.
Photography in Santo Tomas where we will have a peaceful ride into the swamp via pole-powered boats. Santo Tomas, with its sawgrass tussocks, is the typical Zapata Swamp habitat, and a classic location to see the Zapata Sparrow and Zapata Wren, both among Cuba's most limited range endemic birds. It's a great location also to see White-crowned Pigeon, Great Lizard Cuckoo, Smooth-billed Ani, Cuban Tody and Cuban Bullfinch.
Another area we'll visit is Bermejas for photography in mixed forest habitat (flat, easy-walking trail system 2+ miles). Excellent chance for Bee Hummingbird, Grey-fronted Quail-Dove, Key West Quail-Dove, Ruddy Quail-Dove, Cuban Parrot, Cuban Blackbird, Cuban Bullfinch, Loggerhead Kingbird, Bare-legged Owl and Cuban Pygmy Owl. The threatened Cuban Parakeet, Fernandina's Flicker, and Blue-headed Quail-Dove are also likely.
At Cueva de los Peces and Los Hondones we should have opportunities for great views of the gorgeous Blue-headed Quail Dove. Cueva de los Peces is Cuba's largest underwater saltwater cave. Los Hondones is an eco-village where the community is developing organic farming and planting fruit trees, great attractions for many endemic birds such as the Cuban Parrot, Cuban Trogon, Cuban Tody, Great Lizard Cuckoo, Cuban Emerald and many migrants. Evening birding for Stygian Owl, Bare-legged Owl, Cuban Pygmy Owl and the Greater Antillean (Cuban) Nightjar.
One morning photography at Las Salinas Refuge (nearby flat, dry-dirt roadway. Habitat is varied among low, dense forest, mangrove, marsh, and open wetlands. Here we are likely to encounter the endemic Cuban Black Hawk as well as numerous shorebird, seabird, and waterbird species, including American Flamingo, Roseate Spoonbills, Reddish Egret, Wood Stork, and Clapper Rail.
Day 7-8 – Zapata to Cienfuegos to Trinidad
Morning departure heading east towards our destination, Trinidad, with photography stops en route to look for the Cuban Gnatcatcher and Palm Crow. Cultural stops may include Cienfuegos and definitely Trinidad, two historic cities, both UNESCO World Heritage Sites.
Cienfuegos, a bay-side city founded by French émigré and known as the "Pearl of the South" has a Parisian feel to it with its parks, tree-lined boulevards and colonnades. Trinidad is a one-of-a-kind, perfectly preserved Spanish colonial settlement. We will have a little time to explore the cobblestone streets and enjoy the pastel-colored colonial mansions, plazas and churches (built from huge sugar fortunes) and laid-back atmosphere. We will spend two nights in this historical city. Also some photography at Ancón Peninsula and near Trinidad looking for Oriente Warbler, Giant Kingbird, Cuban Palm Crow and more.
Day 9 – Trinidad to Havana
Today we make our way back to Havana (~5hrs) with brief photography stops and lunch en route. After dinner visit to a ceremony known as the Firing of the 9 O'clock Cannon at the San Carlos de Cabaña Fortress. Hundreds are present every night to witness this once in a lifetime experience. If going in person is not possible we can hear it from the distance walking in El Malecón.
Day 10- Havana
Full day in Havana with diverse cultural activities including a walking tour of Old Havana, old fashioned cars, visits to art galleries and museums, historical buildings and monuments, central park, walk on Malecón, etc.
We will visit Finca Vigía (Lookout Farm) to tour Ernest Hemingway's estate, located in the town of San Francisco de Paula, 10 miles east of Havana. Hemingway purchased the property in 1940 and lived there for 20 years. This is where he wrote his celebrated novels: The Old Man and the Sea and For Whom the Bell Tolls.
The beautiful house and property, restored by the Cuban government, is now a museum, with Hemingway's furniture, books, paintings, animal trophies, and other collectibles from his travels around the world on display. The house is listed as one of the 11 Most Endangered Places by the National Trust for Historic Preservation and on the World Monuments Fund's list of 100 Most Endangered sites. Visiting Finca Vigía is a must for Hemingway fans and great for non-fans as well as it also offers excellent photography on the property!
We will also visit Orlando Garrido, greatly respected retired naturalist and author of the Field Guide to the Birds of Cuba to see his private ornithological collection and chat about the history of Cuban ornithology of which Orlando is a colorful and prominent figure.
Final dinner at a nice restaurant in Old Havana.
Day 11 – Return Home
Breakfast, check-out and transfer to the Havana Intl Airport for the one-hour flight to Miami
Cost
Cost is $5,875 per person, based upon double occupancy, from Miami, Florida (Airport code MIA).
This trip ends in Miami, Florida (Airport code MIA).
Additional Costs
A VISA is required…
Airlines will have the required Tourist Card (visa) available at check-in. Current cost is US$75-$100 per person to be paid at check-in.
Please select the option "Support for the Cuban people" on the visa form to be compliant with US Government regulations.
Single Supplement
If a single room is preferred, or we are unable to find a suitable roommate for you, a single supplement fee of $550 will be assessed.
Deposit Requirements
A $1,500 deposit per person is required to hold each space on this tour. Deposit may be made online by clicking the "Book Your Trip Now" button and using any credit card. If you prefer, you may call us at 888-875-9453 to pay by phone. You may also mail us a check, however, remember that all space is held on a first come-first served basis as deposits are received.
Minimum Number
If fewer than the minimum number of required participants are registered, we may still be able to run the trip by adding a small-group supplement fee, per person, determined by the number of participants registered.
How to Book
In order to hold your space, click the "Book Your Trip Now" button above and complete the deposit process, including payment of the deposit through our Paypal portal using ANY CREDIT CARD. Upon completion of deposit, please visit our secure, online CLIENT INFORMATION FORM to complete your registration.
Final Payment
For all land-based tours: full payment by check is due 120 days prior to the departure date.
For all boat-based adventure cruises of 7-days or longer: full payment by check is required 180 days prior to departure.
NOTE: If you prefer to use credit card for final payment, a 3% fee may be added to cover the credit card merchant fees we incur.
We will be using all locally owned B&B style accommodations to align with the USA rules regarding where we can stay.
Activity Level Rating: 2 (Note: 1 is easy and 5 is difficult)
Fairly easy trails, but a fair amount of time driving between locations.
Cuban Visa
Your Cuba Travel Card (aka visa) will be issued at the Miami airport on the morning we check in.
Airlines will have the required Tourist Card (visa) available at check-in. Current cost is US$75-$100 per person to be paid at check-in.
Please select the option "Support for the Cuban people" on the visa form to be compliant with US Government regulations.
Entry & Exit Requirements, Covid 19
The Advance Traveler Info Form at <https://www.dviajeros.mitrans.gob. cu/inicio> is required and must be completed less than 72 hours prior to check-in.
COVID-19 tests are no longer required.
Exchanging Cash
Currently, US Dollars and EUROS (€) are accepted. This can changed from one trip to another.
Note: Credit cards and debit cards cannot be used anywhere in Cuba. BRING CASH for alcohol, snacks, souvenirs and gratuities.
Purchasing Flights
Do not purchase your flights until the trip has been confirmed to go.
Detailed Trip Information
Upon notification that final payment is due (120 days prior to departure for land based tours / 180 days for boat based tours), you will receive a trip package of detailed information for your tour.
Any additional information about the trip, including lodgings, contacts, participants, meeting locations, etc., will sent about 2 weeks prior to the trip departure, or after final payment is received for late registrants.
Travel Insurance
As with all tours, we recommend purchasing Travel Insurance to help cover your investment, for covered reasons. Please see our section on Travel Insurance.
Passport & Visa
US Citizens may require a visa to enter certain foreign countries. See above for any required visa information.
Participants arriving to the USA from a foreign country may need to get a travel visa to enter the United States. Be sure to check the requirements for your country of origin.
Itinerary Changes
The trip itinerary is developed many months ahead of time. Occasionally, despite our best planning, changes may occur during the trip, or we may be forced to alter our plans. Changes may occur because of weather, road conditions, safety concerns or other circumstances. In these situations, it is the leader(s) responsibility to carefully consider and implement appropriate alternatives. Any additional costs incurred because of changes will be the responsibility of each individual participant. Refunds will not be issued as a result of itinerary changes.