NORTHERN CALIFORNIA: Wildlife Photography Safari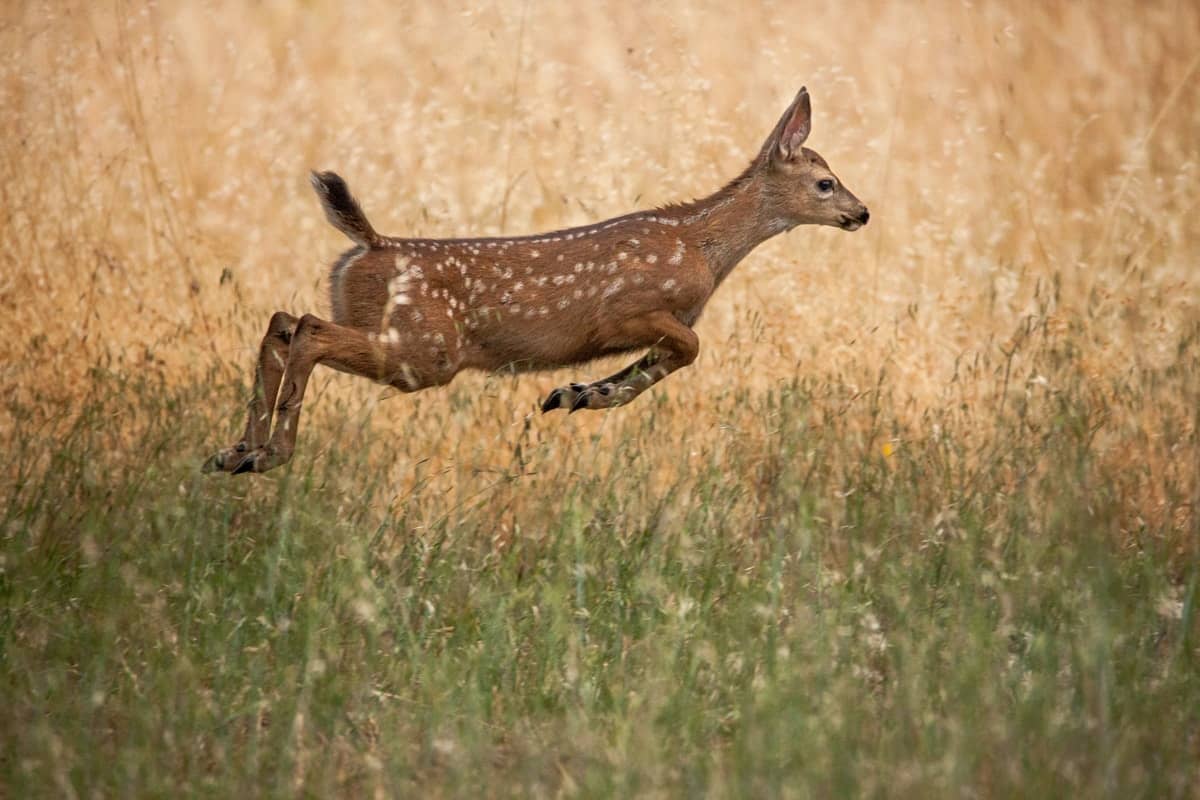 SCHEDULED TOURS
2024 :: January 18 - January 22
2025 :: January 16 - January 20

TOUR COST
From: $2,850 (See details)
Cost is per person, double occupancy from San Francisco, California (SFO)
GROUP SIZE
4-6 Participants
AVAILABILITY
2024: 6 spaces available
2025: 6 spaces available
PRIVATE TOUR OPTION
This tour is available as a private trip for any size group. The tour cost will vary with the number of people and any custom requests.
If you have been on this tour, please be the first to leave a review!
Highlights of NORTHERN CALIFORNIA: Wildlife Photography Safari
Hands-on photo instruction for wildlife and landscape photography with Nikon Professional Jennifer Leigh Warner
Explore the coastal wildlife habitats of Northern California and photograph the native wildlife that winter in this region. 
Learn about the importance of setting aside habitat for endemic species such as the Tule Elk and endangered species like the California Sea Otter.
Photograph the Monarch Butterflies during their winter stopover in Santa Cruz and see how they cluster together in large groups on the eucalyptus trees. 
Photograph California's predator species like bobcat, owls, and elephant seals and look for the very rare blue-eyed coyotes. 
Description of NORTHERN CALIFORNIA: Wildlife Photography Safari
San Francisco is known for its cable cars and funky food trends, but just over the Golden Gate Bridge is a coastal wilderness filled with exciting wildlife and landscapes that would surely fill any wildlife photographers bucket list. 
We start our wildlife photo safari in Point Reyes National Seashore were we will spend a few days photographing bobcats, elephant seals, tule elk and if we are really lucky we may catch a glimpse of one of the very rare blue-eyed coyotes that have been spotted in the area. 
We continue our journey south along the coast and stop at Natural Bridges State beach to photograph the iconic sea stack as well as the shorebirds that nest along the cliffs. As we walk along the boardwalk in the eucalyptus forest we will see large clusters of monarch butterflies as the group together on the branches to stay warm. As the morning sunlight warms the forest the butterflies burst awake from their clusters in a beautiful eruption. 
As we continue along the coast we will encounter harbor seals, California sea lions and California sea otters that rest and forage along the coastline. 
Evenings will be spent reviewing the images that were made and learning post-processing techniques to make our images pop. We will also discuss how we can use our images to help raise awareness about the issues that the wildlife we photograph encounter. 
*Although we will eat our meals as a group, meals costs are not included in this tour.
Length of Tour
5-days/4-nights

Brief Itinerary
Day 1 – Arrive in San Francisco and transfer for hotel in San Rafael.
Day 2 – Spend the day photographing in Point Reyes National Seashore
Day 3 – Spend the morning photograph in Point Reyes National Seashore after a quick lunch we will head south to Santa Cruz to photograph the iconic sea stack at sunset.
Day 4 – Sunrise along the beach in Natural Bridges State Beach and then head into the forest to photograph the monarch butterfly clusters. Afternoon photographing in Moss Landing.
Day 5 – Morning boat ride through Elkhorn Slough before heading back to San Francisco for an afternoon departure. 
Detailed Itinerary
Day 1 – Arrive in San Francisco and transfer for hotel in San Rafael.
We will meet this evening for dinner and a meet and greet. Here we will also discuss the coming week, photography strategies, logistics, and expectations.
Day 2 – We will spend the entire day photographing in Point Reyes National Seashore. We will start our day hiking down to the beach to photograph the elephant seals that winter along the coast. As we travel along the road to photograph the endemic tule elk we will watch the fields for signs of bobcats and coyotes that hunt in the tall grasses. We will also be on the lookout for owls and northern harriers. 
Day 3 – We will spend one last morning in Point Reyes looking for bobcats and coyotes before heading south along the coast to Natural Bridges State Beach in Santa Cruz. We will be looking to photograph the iconic "bridge" sea stack at sunset. 
Day 4 – We will start the morning photographing sunrise along the beach in Natural Bridges State Beach and then head into the forest to photograph the monarch butterfly clusters. We will continue into Santa Cruz to visit with the California Sea Lions that live under the pier while we grab a bite to eat in this cute seaside town. 
After lunch we will continue south to Moss Landing where we will look for California sea otters, harbor seals and shorebirds.
After sunset we will head to Monterey Bay for our final dinner. 
Day 5 – This final morning will be spent on a leisurely boat cruise through Elkhorn slough to get an up close look at playful sea otters, curious harbor seals, boisterous sea lions, and hundreds of bird species abound as we explore one of California's most spectacular wetlands. 
After a final lunch we will head back to San Francisco for a late afternoon departure.Depending upon flight departure times, you may choose to spend an extra evening in San Francisco on your own at your own expense. From here, we will say our farewells and depart our separate ways!
Cost
Cost is $2,850 per person, based upon double occupancy, from San Francisco, California (Airport code SFO.
This trip ends in same as arrival city (Airport code ).
The tour price includes pick up at the airport, lodging, boat tour fee (tips are not included in price for Elkhorn Slough Safari boat captain and are much appreciated), transportation during the workshop and workshop leader fees.
It doesn't include airfare to San Francisco, meals, laundry and other items of a person nature.
*Although we will eat our meals as a group, meals costs are not included in this tour.
Single Supplement
If a single hotel room is preferred, or we are unable to find a suitable roommate for you, a single supplement fee of $375 will be assessed.
NOTE: For boat-based tours, see pricing options for single cabins. Single cabin cost includes the single hotel cost above.
Minimum Number
If fewer than the minimum number of required participants are registered, we may still be able to run the trip by adding a small-group supplement fee, per person, determined by the number of participants registered.
Deposit Requirements
A $750 deposit per person is required to hold each space on this tour. Deposit may be made online by clicking the "Book Your Trip Now" button and using any credit card. If you prefer, you may call us at 888-875-9453 to pay by phone. You may also mail us a check, however, remember that all space is held on a first come-first served basis as deposits are received.
How to Book
In order to hold your space, click the "Book Your Trip Now" button above and complete the deposit process, including payment of the deposit through our Paypal portal using ANY CREDIT CARD. Upon completion of deposit, please visit our secure, online CLIENT INFORMATION FORM to complete your registration.
Final Payment
For all land-based tours: full payment by check is due 120 days prior to the departure date.
For all boat-based adventure cruises of 7-days or longer: full payment by check is required 180 days prior to departure.
NOTE: If you prefer to use credit card for final payment, a 3% fee may be added to cover the credit card merchant fees we incur.
This workshop uses standard hotel accommodations.
Activity Level Rating: 2 (Note: 1 is easy and 5 is difficult)
There will be some moderate walks with extends times and a boat ride where those who tend to suffer sickness MAY have some issues.
You want to have a good selection of lenses with you on this trip. 
Telephoto lens – 400mm or larger for wildlife (I use the Nikon 200-500 mm)
A wide-angle lens for environmental and landscape images
A tripod will be a must for photographing sunrise or sunset
The weather along the coast can get quiet chilly in the winter. Make sure you are bringing a coat, hat and gloves.

 

Waterproof hiking boots. We will be hiking along the beach and your feet can get very wet.

 
Purchasing Flights
Do not purchase your flights until the trip has been confirmed to go.
Detailed Trip Information
Upon notification that final payment is due (120 days prior to departure for land based tours / 180 days for boat based tours), you will receive a trip package of detailed information for your tour.
Any additional information about the trip, including lodgings, contacts, participants, meeting locations, etc., will sent about 2 weeks prior to the trip departure, or after final payment is received for late registrants.
Travel Insurance
As with all tours, we recommend purchasing Travel Insurance to help cover your investment, for covered reasons. Please see our section on Travel Insurance.
Passport & Visa
US Citizens may require a visa to enter certain foreign countries. See above for any required visa information.
Participants arriving to the USA from a foreign country may need to get a travel visa to enter the United States. Be sure to check the requirements for your country of origin.
Itinerary Changes
The trip itinerary is developed many months ahead of time. Occasionally, despite our best planning, changes may occur during the trip, or we may be forced to alter our plans. Changes may occur because of weather, road conditions, safety concerns or other circumstances. In these situations, it is the leader(s) responsibility to carefully consider and implement appropriate alternatives. Any additional costs incurred because of changes will be the responsibility of each individual participant. Refunds will not be issued as a result of itinerary changes.