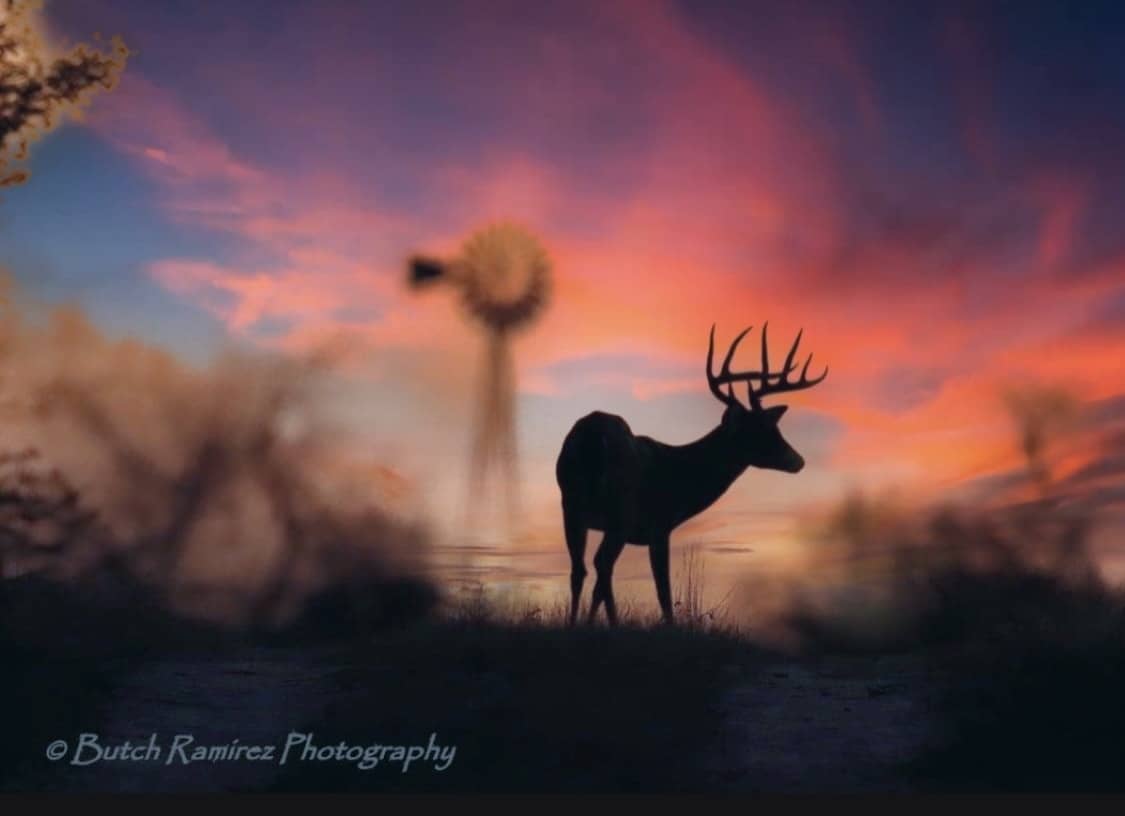 SCHEDULED TOURS
2024 :: October 25 - October 28
2025 :: October 24 - October 27

TOUR COST
From: $2,975 (See details)
Cost is per person, double occupancy from San Antonio, TX (SAT)
GROUP SIZE
3-5 Participants
AVAILABILITY
2023: 5 Spaces Available
PRIVATE TOUR OPTION
This tour is available as a private trip for any size group. The tour cost will vary with the number of people and any custom requests.
If you have been on this tour, please be the first to leave a review!
Highlights of TEXAS: Big Bucks & Birds
Hands-on photo instruction for wildlife photography with Nikon Professional Jennifer Leigh Warner
Photograph Texas's largest bucks in the peak of rutting season.
Photograph birds in south Texas as they migrate south for the winter.
Description of TEXAS: Big Bucks & Birds
Fall is an amazing time to be in South Texas. As the weather begins to cool down the wildlife activity starts to heat up. With many of North America's birds heading south for the winter we will spend a full day photographing these small birds, like green jays, northern cardinals and Pyrrhuloxia and many more. Next we will trade the small birds for the big bucks. We will head to a private photo ranch where we will photograph some of Texas's largest buck fighting for mating rights.
Length of Tour
4-days/3-nights

Brief Itinerary
Day 1 – Arrive in San Antonio.
Day 2 – Photograph in bird photo blinds
Day 3 – Photograph bucks from blinds
Day 4 – Morning at the Blinds before heading back to San Antonio
Detailed Itinerary
Day 1 – Arrive in San Antonio and check into a hotel.
We will meet this evening for dinner and a meet and greet. Here we will also discuss the coming week, photography strategies, logistics, and expectations.
Day 2 – We will leave bright and early for Uvalde, TX where we will spend the whole day photographing birds from photo blinds on a private photo ranch.
This ranch has different blinds set up for both morning and afternoon light, so we will take a lunch break in the middle of the day before heading into the afternoon blind.
After getting our fill of birds we will drive south for our next photo location.
Day 3 – Big Bucks
During this day we will spend another day photographing from photo blinds, however this time our cameras will be focused on deer in rut. This means lots of action.
Day 4 – Big Bucks
We will spend the last morning photographing bucks from blinds before heading back to San Antonio for afternoon flights home.
Cost
Cost is $2,975 per person, based upon double occupancy, from San Antonio, TX (Airport code SAT.
This trip ends in same as arrival city (Airport code ).
Costs Does Include:
Cost includes airport transfers, all ground transportation, accommodations, entrance fees/permits, blind fees, and services of your professional leader.
Costs Does Not Include:
All flights to/from destination city, trip insurance, or anything that is not specifically mentioned in the itinerary. Although the group will eat together at meals, this trip does NOT include meals in price of the trip. It does not include alcoholic beverages, laundry, or any costs of a personal nature.
Single Supplement
If a single hotel room is preferred, or we are unable to find a suitable roommate for you, a single supplement fee of $350 will be assessed.
NOTE: For boat-based tours, see pricing options for single cabins. Single cabin cost includes the single hotel cost above.
Minimum Number
If fewer than the minimum number of required participants are registered, we may still be able to run the trip by adding a small-group supplement fee, per person, determined by the number of participants registered.
Deposit Requirements
A $750 deposit per person is required to hold each space on this tour. Deposit may be made online by clicking the "Book Your Trip Now" button and using any credit card. If you prefer, you may call us at 888-875-9453 to pay by phone. You may also mail us a check, however, remember that all space is held on a first come-first served basis as deposits are received.
How to Book
In order to hold your space, click the "Book Your Trip Now" button above and complete the deposit process, including payment of the deposit through our Paypal portal using ANY CREDIT CARD. Upon completion of deposit, please visit our secure, online CLIENT INFORMATION FORM to complete your registration.
Final Payment
For all land-based tours: full payment by check is due 120 days prior to the departure date.
For all boat-based adventure cruises of 7-days or longer: full payment by check is required 180 days prior to departure.
NOTE: If you prefer to use credit card for final payment, a 3% fee may be added to cover the credit card merchant fees we incur.
This trip includes standard hotels.
Activity Level Rating: 2 (Note: 1 is easy and 5 is difficult)
Photos will be taken from photo blinds. We will be sitting for long periods of the day. October in South Texas can be quite warm.
You want to have a good selection of lenses with you on this trip.
A Mirrorless or DSLR Camera Body (a second backup body is a good idea)
Telephoto lens – 400 mm or larger for wildlife (I use the Nikon 200-500 mm)
Medium Telephoto Lens – 70 to 200mm range might come in handy for some shots as well
A tripod will be a must for photographing in the blinds
Plenty of batteries, memory cards, and chargers
A laptop for storing images and editing is recommended but not required
The temperature in October may be quite warm, or it could be a bit cooler. Participants will need to bring water bottles and pay attention to the forecast to determine what type of clothing as the date draws near. Good hiking shoes, long pants, long-sleeve shirts, and wide-brimmed hats are recommended. There can be fire ants in the areas we will be shooting.
Purchasing Flights
Do not purchase your flights until the trip has been confirmed to go.
Detailed Trip Information
Upon notification that final payment is due (120 days prior to departure for land based tours / 180 days for boat based tours), you will receive a trip package of detailed information for your tour.
Any additional information about the trip, including lodgings, contacts, participants, meeting locations, etc., will sent about 2 weeks prior to the trip departure, or after final payment is received for late registrants.
Travel Insurance
As with all tours, we recommend purchasing Travel Insurance to help cover your investment, for covered reasons. Please see our section on Travel Insurance.
Passport & Visa
US Citizens may require a visa to enter certain foreign countries. See above for any required visa information.
Participants arriving to the USA from a foreign country may need to get a travel visa to enter the United States. Be sure to check the requirements for your country of origin.
Itinerary Changes
The trip itinerary is developed many months ahead of time. Occasionally, despite our best planning, changes may occur during the trip, or we may be forced to alter our plans. Changes may occur because of weather, road conditions, safety concerns or other circumstances. In these situations, it is the leader(s) responsibility to carefully consider and implement appropriate alternatives. Any additional costs incurred because of changes will be the responsibility of each individual participant. Refunds will not be issued as a result of itinerary changes.