ZIMBABWE: Nature Journaling Safari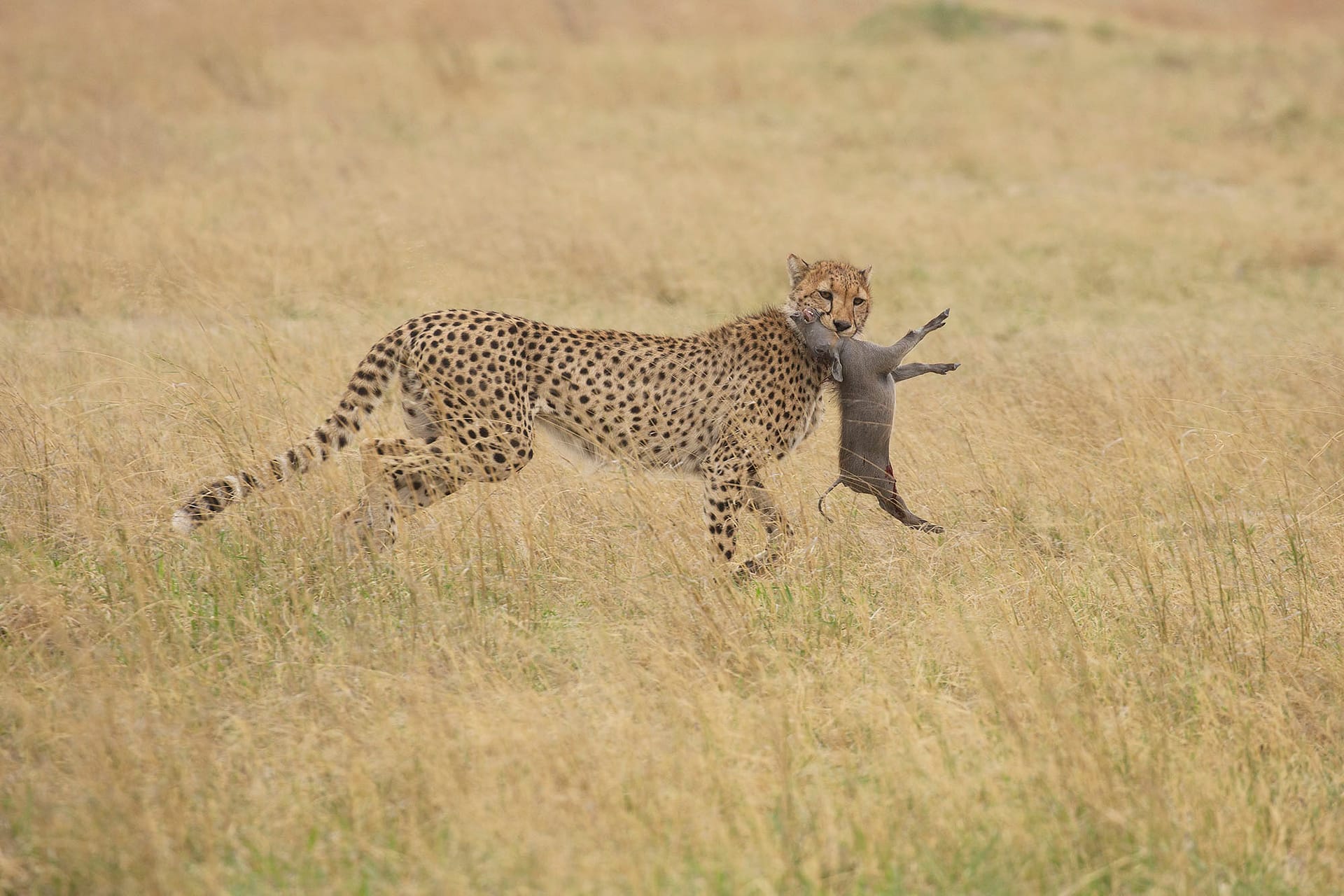 TOUR FOCUS

BIRDS & WILDLIFE
TOUR COST
From: $9,500 (See details)
Cost is per person, double occupancy from Victoria Falls, Zimbabwe (VFA)
GROUP SIZE
6-10 Participants
PRIVATE TOUR OPTION
This tour is available as a private trip for any size group. The tour cost will vary with the number of people and any custom requests.
If you have been on this tour, please be the first to leave a review!
Highlights of ZIMBABWE: Nature Journaling Safari
Elusive and endangered Wild Dogs
Racket-tailed Roller and Lilian's Lovebird
Majestic elephant herds around Hwange National Park watering holes
Witness the mighty Victoria Falls
Sunset cruise on the Zambezi River
World Class Wildlife Viewing
Exclusive access to the private, wildlife-rich Linkwasha Concession
The highest densities of large mammals in Hwange are found in this area due to its rich habitat diversity
Secluded luxury private camps
Track rhinos on foot
Unspoiled African wilderness
Description of ZIMBABWE: Nature Journaling Safari
In Zimbabwe, we'll focus our time in Hwange, the country's largest National Park, where the eastern edge of the Kalahari sands mix with teak forests to host a great diversity of desert-adapted and woodland species. Hwange National Park is home to some of southern Africa's last great elephant, buffalo and sable herds, which congregate around shallow pans spread throughout the park.
The private Linkwasha concession, in the south-eastern corner of Hwange, is one of Africa's last true wilderness areas, offering Zimbabwe's best summer game viewing. We'll base ourselves at Davison's Camp, surrounded by ecologically-diverse habitats, including vast open palm-fringed plains, grasslands, acacia woodlands and teak forests. Large numbers of animals move through the landscape year round – elephant, buffalo, sable, roan, giraffe, wildebeest, impala and even gemsbok. Predators follow them closely: lion, leopard, wild dog and cheetah, along with African wildcat, serval and spotted hyaena.
We finish our exciting trip in Zambia along the Zambezi River where a sunset cruise spotlights nile crocodiles, hippos, African skimmers and the elusive African finfoot. We'll enjoy stunning vistas and a variety of birds at the world-famous Victoria Falls. A game drive within Mosi-oa-Tunya National Park provides exciting opportunity to track white rhino on foot.
Warm hospitality, exceptional guiding, delicious food, and outstanding accommodation create an unforgettable safari experience. High-quality private camps situated in remote locations ensure unsurpassed wildlife viewing amidst the wild African landscape. Our exciting safari stimulates myriad images that memorialize the breath-taking beauty and inspiration of southern Africa. We'll all enjoy plenty of time to observe, learn about, and photograph amazing wildlife on this wonderful safari.
Read about Savanna Scavengers

Length of Tour
11-days/10-nights

Brief Itinerary
Day 1 / Jan 5: Arr. Victoria Falls, Zimbabwe; Fly to Davison's Camp [D]
Day 2 / Jan 6: Davison's Camp [B,L, D]
Day 3 / Jan 7: Davison's Camp [B,L, D]
Day 4 / Jan 8: Davison's Camp [B,L, D]
Day 5 / Jan 9: Davison's Camp [B,L, D]
Day 6 / Jan 10: Davison's Camp [B,L, D]
Day 7 / Jan 11: Davison's Camp [B,L, D]
Day 8 / Jan 12: Fly to Victoria Falls; transfer to Toka Leya, Zambia [B,L, D]
Day 9 / Jan 13: Toka Leya [B,L, D]
Day 10 / Jan 14: Toka Leya [B,L, D]
Day 11 / Jan 15: Dep. Livingstone, Zambia [B]
Itinerary
Day 1 / Jan 5 : late morning arriving in Victoria Falls
We'll arrive late morning at Victoria Falls Airport, then transfer early afternoon by light aircraft from Victoria Falls to Davison's Camp in the southern-eastern corner of Hwange National Park. Here, our Zimbabwe safari begins off the beaten track in a open-sided 4WD game vehicles.
Day 2-7 : Hwange National Park

Hwange, Zimbabwe's largest National Park, is home to some of southern Africa's last great elephant, buffalo and sable herds, which congregate around shallow pans spread throughout the park. We'll spend 6 full days exploring the south-eastern corner of Hwange, in the private Linkwasha concession. Here, the eastern edge of the Kalahari sands merge with grasslands and teak forests to host a great variety of desert-adapted and woodland species.
We'll base ourselves at Davison's, an intimate and secluded tented camp providing unsurpassed game-viewing experiences. Large numbers of animals move through the landscape year-round – elephant, buffalo, sable, roan, giraffe, wildebeest, impala and even gemsbok. Predators follow them closely – lion, leopard, wild dog and cheetah, along with African wildcat, serval and spotted hyaena.
Our safari game drives are diverse and interesting, highlighting something new each day, whether it is cheetah stalking stealthily through the golden grasses, prides of lions lounging in the shade, a journey of giraffes wandering through Ngamo Plains, or wild dogs on a hunt. Rewarding wildlife encounters are never far away in Hwange. A log-pile hide (blind) situated next to the camp watering hole, provides extraordinary up-close viewing, as just about every creature eventually approaches to drink or bathe.
Avian activity abounds in Hwange, with such highlights as ostrich, kori bustard, secretary bird, swallow-tailed bee-eaters, Burchell's sandgrouse, Meyer's parrot, lilac-breasted roller, magpie shrike, and many more. Hornbills are well represented with grey, southern red-billed, southern yellow-billed and the large southern ground-hornbill.
Raptors include African fish eagle, African hawk-eagle, lesser spotted eagle, martial eagle, bateleur, and black-chested snake-eagle. White-headed, African white-backed and lappet-faced vultures constantly search for carcasses. Owls are always a treat to find, from the diminutive pearl-spotted and African barred owlet, to giant Verreaux's eagle-owls.
Walking amongst the African landscape is a special treat, and we'll have opportunity to explore on foot, escorted by an armed, certified safari guide who will share their knowledge and insights about many aspects of plants and wildlife. We'll examine large termite mounds, a fascinating part of the ecosystem, watch determined dung beetles do their work, and look for signs of animal tracks.
Our days generally begin with early morning breakfast, followed by a game drive. We'll return for a mid-day meal and opportunity to journal, or relax until the afternoon game drive. Happy hour sundowners may be enjoyed on the ride back, arriving in time for delicious dinners served by wonderfully friendly staff.
We'll experience the nocturnal side of Hwange's wildlife during a night game drive, with chances to see owls, nightjars, lesser bushbaby, genets, yellow mongoose, scrub hare, springhare and even honey badger.
Day 8 : Fly to Victoria Falls, and transfer to Toka Leya, Zambia
Day 9 & 10 : Mosi-oa-Tunya NP and Victoria Falls

We'll transfer mid-morning from Davison's Camp by light aircraft to Victoria Falls Airport. From there, it's a short drive to the Zambian border, where we'll clear customs and immigration before continuing to Toka Leya, a beautiful camp situated on the banks of the Zambezi River.
We'll enjoy a wonderful sunset river cruise on the Zambezi River, looking out for Half-collared Kingfisher, African Finfoot, African Skimmer, Rock Pratincole, Water Thick-knees, White-crowned Lapwing, and elephants swimming across the river!
We'll observe enormous Nile crocodiles basking on the banks and pods of hippos wallowing in the shallows.
We'll settle in for two full days/nights in the luxurious Toka Leya camp, exploring the area with several activities planned.
Day 11 / Jan 15 : Mid-morning transfer to Livingstone airport for return flight home
The final hours of our African safari we reflect on amazing wildlife, stunning landscapes, and experiences of a lifetime in Zimbabwe and Zambia. At mid-morning, we say good-bye to our wonderful hosts and guides, and transfer to Livingstone Airport for international departures returning to the US.
Please note that this itinerary is a guideline, and while we hope to do everything on safari, activities are subject to change, due to circumstances beyond our control.
Cost
$9,500 per person, based upon double occupancy, from Victoria Falls, Zimbabwe (Airport code VFA).
This trip ends in Livingstone, Zambia (Airport code LVI).
Single Supplement and other Cost Additions
If a single room is preferred, or we are unable to find a suitable roommate for you, a single supplement fee of $1,395 will be assessed.

The Cost Includes
All ground transport, game drives and park & concession entrance fees; professional driver guide; all meals (from dinner on day 1 through breakfast on day 11);  10 nights accommodation; 2 internal flights Victoria Falls to Davison's Camp; boat ride on Zambezi River; Rhino trekking; visit to Victoria Falls; laundry; drinks; tips to camp staff.
Cost Excludes
International airfare to meeting [VFA] and departure[LVI] points; Visa fees (currently $50 and purchased upon arrival); and Departure taxes; Medical and Travel Insurance; any items of personal nature ; any services not mentioned or indicated as optional; gratuities to guides.
Minimum Number
If fewer than the minimum number of participants are registered the trip can still run with a small-group supplement fee per person determined by the number of participants for a private vehicle.
Deposit Requirements
A $1,000 deposit per person is required to hold each space on this tour. Deposit may be made online by clicking the "Book Your Trip Now" button and using any credit card. If you prefer, you may call us at 888-875-9453 to pay by phone. You may also mail us a check, however, remember that all space is held on a first come-first served basis as deposits are received.
How to Book
In order to hold your space, click the "Book Your Trip Now" button above and complete the deposit process, including payment of the deposit through our Paypal portal using ANY CREDIT CARD. Upon completion of deposit, please visit our secure, online CLIENT INFORMATION FORM to complete your registration.
Final Payment
For all land-based tours: full payment by check is due 120 days prior to the departure date.
For all boat-based adventure cruises of 7-days or longer: full payment by check is required 180 days prior to departure.
NOTE: If you prefer to use credit card for final payment, a 3% fee may be added to cover the credit card merchant fees we incur.
We have chosen 2 wonderful camps perfectly situated for wildlife viewing.
Davison's Camp (7 nights), Hwange National Park, Zimbabwe
Within Zimbabwe's premier wildlife destination and conservation area lies the beautifully positioned Davison's Camp. As one of the few camps located within the Park boundaries, Davison's will offer you complete privacy, as well as a compelling mix of diverse wildlife. The camp's nine en-suite tents, with fan, are hidden in the shade of false mopane trees and from the comfort of your veranda you will be able to watch the continuous procession of game at the waterhole. In between activities, while the hours away in our main area as you observe the thriving life around camp and contemplate the splendour of Hwange.
You will typically see elephant, buffalo, sable, roan, southern giraffe, blue wildebeest, impala and sometimes even gemsbok. Lion, leopard, wild dog and cheetah are regularly sighted.
Toka Leya (3 nights), Livingstone, Zambia
Set on the western sector of the Mosi-oa-Tunya National Park, Toka Leya Camp perches on the banks of the precipitating Zambezi River. Only 12km upstream from the world-renowned Victoria Falls, the camp is well placed for you to explore the scenic and vibrant region. Limiting our footprint on this pristine land, wooden walkways snake between the 12 spacious en-suiteair-conditioned safari-style tents. You will feel safe and comfortable in your tastefully decorated room with an expansive wooden deck looking out at the mighty river – often presenting the sight of rambling elephants, grunting pods of hippo and idle crocodiles. Under a canopy of shady trees, the camp's dining, lounge and bar areas offer ample space for you to relax, complete with an infinity pool.
Activity Level Rating: 1 (Note: 1 is easy and 5 is difficult)
Easy since most of the trip will be within National Parks, with limited walking. A couple of longer walks will involve a trek for rhino and our visit to Victoria Falls, neither of which will be strenuous.
Recommended Field Guide (s)
Birds of Southern Africa  4th Edition (Princeton Field Guides, 2011)
by Ian Sinclair, Phil Hockey, Warwick Tarboton and Peter Ryan
Stuarts' Field Guide to Mammals of Southern Africa (2014)
by Chris and Mathilde Stuart
Non-smoking Tour
This trip is for non-smokers only. Smoking is not permitted at any time during our tour.
Visa (s)
You will need a visa to enter Zambia and Zimbabwe. One visa, called a UNIVISA,  now takes care of both countries, and this can be obtained upon your arrival the airport in either Zambia or Zimbabwe. The current cost is $50 (cash only).
International Flights
You will need to book your own flights to arrive in Victoria Falls [VFA], Zimbabwe by late morning on Day 1. This is best done by flying into Johannesburg [JNB], South Africa, and taking another flight to Victoria Falls. Your return flight on Day 11 will need to depart Livingstone [LVI], Zambia late morning to make your connection in Johannesburg.
Insurance
Trip, medical and evacuation insurance is highly recommended for all safaris.
Weather / Climate
The weather in southern Africa is generally pleasant throughout the year – warm to hot days,, and cool to warm nights. Generally, the days are bright and sunny and the nights clear and cool. November to April are the summer months (which is the rainy season). Average temps for Jan/Feb – Low 63 / High 90
Average rainfall for Jan/Feb – 4 to 5 inches, with a bit higher in the Victoria Falls area
Malaria
Malaria is present throughout the country. Check with your doctor for the recommended prophylaxis.
Luggage Type
Because we have 2 internal flights with Wilderness Air on small aircraft (Cessna) the maximum permissible luggage allowance is 20kg/44lbs. Only soft bags will be accepted – no frames or rigid structures. Maximum dimensions of the soft bags which can be accommodated in the hold are as follows: 10″ x 12″ x 24″. Free laundry service is available in all the camps, which will help you to pack lighter!
Transportation
We will using an open-sided 4×4 safari vehicle (s).
Due to remoteness of this pristine landscape we will be flying between camps, saving us considerable time and giving us more time to enjoy the camps and concessions.
Purchasing Flights
Do not purchase your flights until the trip has been confirmed to go.
Detailed Trip Information
Upon notification that final payment is due (120 days prior to departure for land based tours / 180 days for boat based tours), you will receive a trip package of detailed information for your tour.
Any additional information about the trip, including lodgings, contacts, participants, meeting locations, etc., will sent about 2 weeks prior to the trip departure, or after final payment is received for late registrants.
Travel Insurance
As with all tours, we recommend purchasing Travel Insurance to help cover your investment, for covered reasons. Please see our section on Travel Insurance.
Passport & Visa
US Citizens may require a visa to enter certain foreign countries. See above for any required visa information.
Participants arriving to the USA from a foreign country may need to get a travel visa to enter the United States. Be sure to check the requirements for your country of origin.
Itinerary Changes
The trip itinerary is developed many months ahead of time. Occasionally, despite our best planning, changes may occur during the trip, or we may be forced to alter our plans. Changes may occur because of weather, road conditions, safety concerns or other circumstances. In these situations, it is the leader(s) responsibility to carefully consider and implement appropriate alternatives. Any additional costs incurred because of changes will be the responsibility of each individual participant. Refunds will not be issued as a result of itinerary changes.