WILDSIDE CONNECT is Live!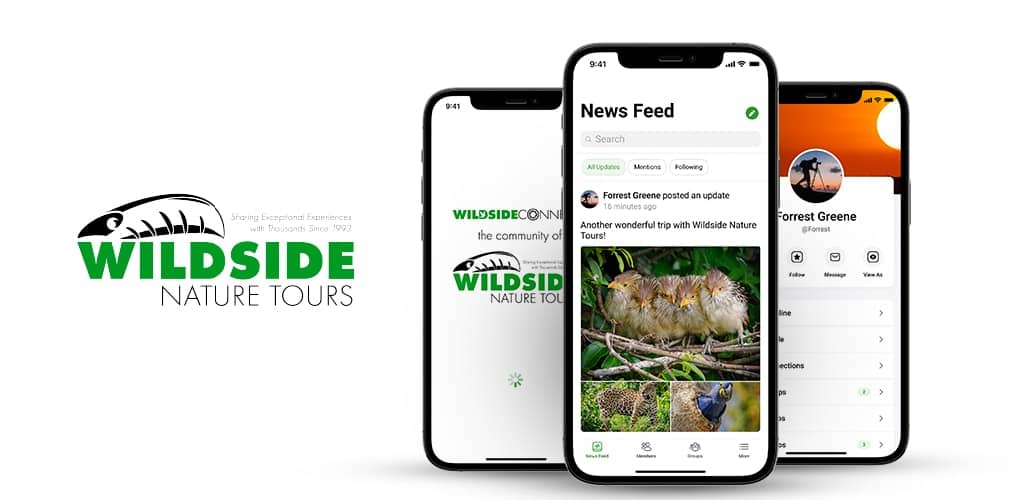 NEWS & UPDATES
Stay up-to-date with new tours, special offers and exciting news. We'll also share some hints and tips for travel, photography and birding. We will NEVER share nor sell your information!

Wildside Connect is a community of Wildside Nature Tours, bringing like-minded people together in a more private and focused setting… away from the typical social media noise!
Whether you are new to birding, photography or travel, the Wildside Family is online and ready to answer your questions, share stories and photos from recent trips and let you know about upcoming opportunities.
The only advertising you will see is from Wildside and our equipment partners and our partners in conservation and education… plus info about upcoming festivals and special events related to birding or photography.

COMING SOON! Currently the community is web-based, however, our Apple and Android Apps will soon be available on their respective online stores!
Please join the Wildside Family on Wildside Connect to get to know our family, make new friends and enjoy respectful and insightful conversation with like-minded people!