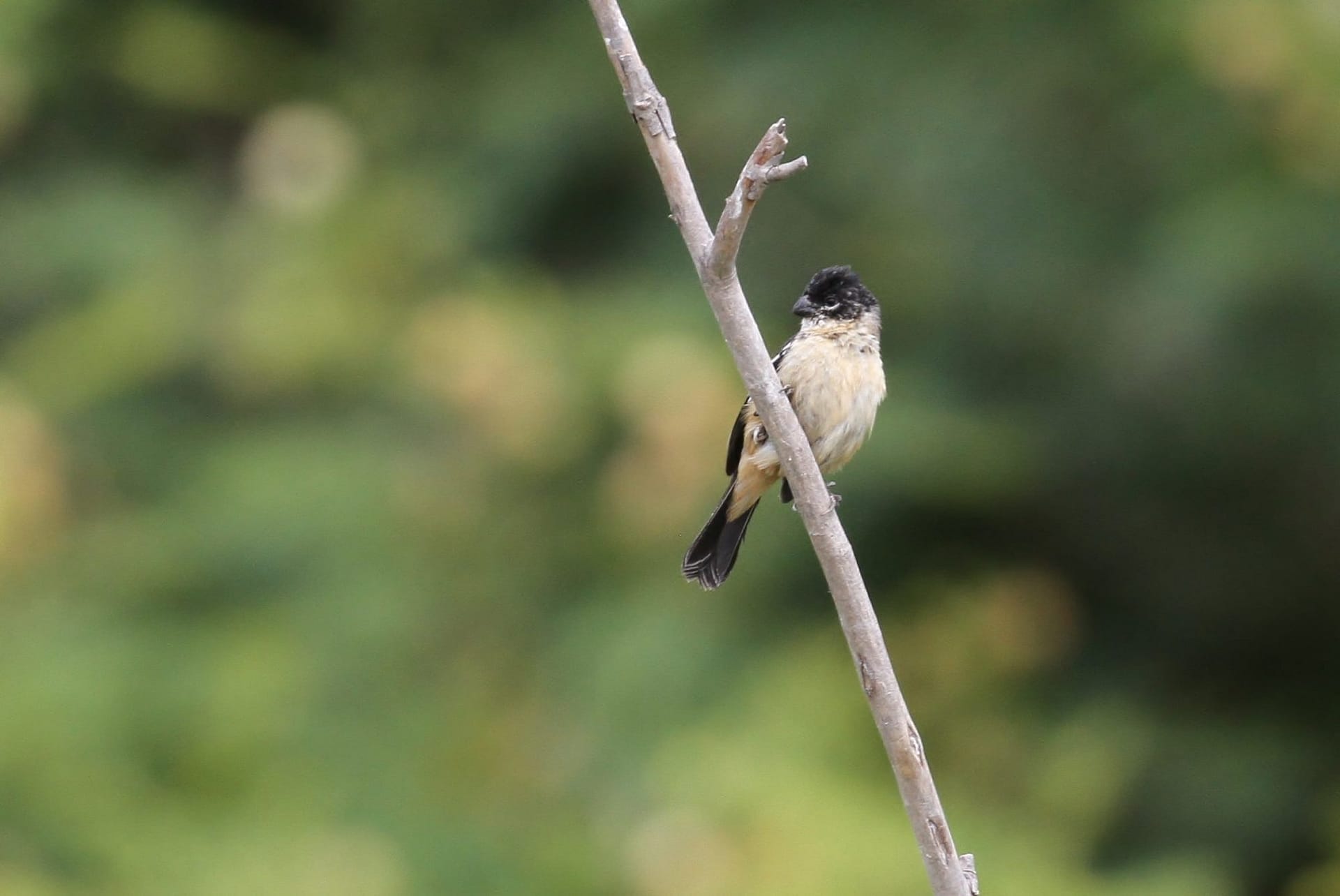 SPECIES SPOTLIGHT: Morelet's Seedeater!
NEWS & UPDATES
Stay up-to-date with new tours, special offers and exciting news. We'll also share some hints and tips for travel, photography and birding. We will NEVER share nor sell your information!
The Lower Rio Grande Valley of Texas marks the northernmost extent of many Mexican species' ranges and one of the most sought-after (and also one of the cutest) targets in the Valley is the tiny Morelet's Seedeater. If you don't recognize the name it is because in July 2018 the American Ornithological Society announced a long-awaited split of White-collared Seedeater. This tiny tanager was officially separated into Morelet's Seedeater and Cinnamon-rumped Seedeater. The name "Morelet's" is in recognition of French naturalist and artist Pierre Marie Arthur Morelet.
The range of Morelet's Seedeater just barely touches southern Texas, mostly in the stretch of river from Laredo to Falcon Dam. This species goes through periods of retreat and expansion along the border; some years with no breeding records and other years where small irruptions occur. For the past 5 years the species has been regular in the region, and we haven't missed a sighting on our spring tours. Spring is particularly good for seedeaters in the Valley, and even better – they are often singing!
If you haven't seen this 'new' species yet, or haven't seen it since the split, consider joining Alex Lamoreaux on our Rio Grande Valley in Spring tour this April 14 to 20. We will spend an entire day within the range of the seedeater, checking weedy unkempt areas along the river. In addition to searching for Morelet's Seedeater, we also have a shot at all of the other Lower Rio Grande Valley specialties and there is some great potential for Mexican rarities to turn up. Great Kiskadee, Clay-colored Thrush, Couch's Kingbird, White-tipped Dove, Groove-billed Ani, Audubon's and Altamira Orioles are just a few of the seemingly endless list of tropical birds that share the seedeater's habitat. If we're lucky, a Red-billed Pigeon may even fly by while we explore the Valley! Join us this spring!