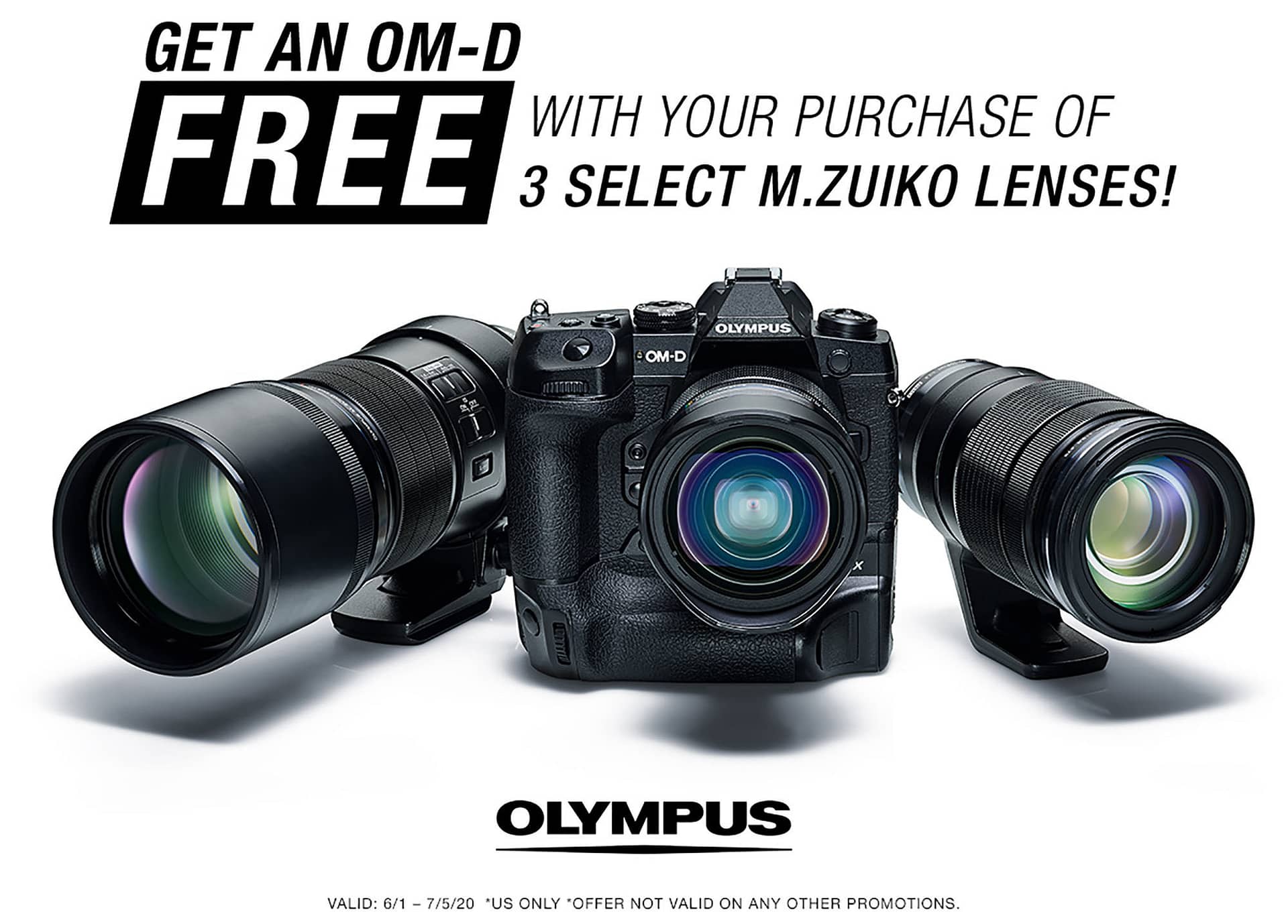 Get a FREE Olympus Camera Body!
NEWS & UPDATES
Stay up-to-date with new tours, special offers and exciting news. We'll also share some hints and tips for travel, photography and birding. We will NEVER share nor sell your information!
On June 1, Olympus announced an amazing offer… buy three lenses, M.Zuiko 7-14 f/2.8 PRO lens, M.Zuiko 40-150 f/2.8 PRO lens, M.Zuiko 300 f/4.0 PRO lens and get a FREE OM-D E-M1 series camera body. That's right, any OM-D E-M1 series camera body… E-M1 Mark II ($1699 value), E-M1 Mark III ($1799 value), or even the E-M1X ($2999 value)! Yes, get a camera worth nearly $3000 for FREE through July 5, 2020!!!
Click to see the special offer: Olympus Nature Bundle Promotion PDF
Already have an Olympus system? Olympus has some great LENS SPECIALS, too!
Oh… and there are special on just the camera bodies, too… Olympus OM-D cameras and flashes, Olympus PEN cameras and even the TOUGH TG-6 waterproof camera we recommend for snorkeling on our Galapagos trips!
Of course, as always, we recommend you make your purchase from Allen's Camera in Fairless Hills, PA. Give them a call at (215) 547-2841.
IN ADDITION GET A FREE 1-HOUR 1-ON-1 SESSION
When you purchase any Olympus OM-D camera through Allen's Camera, you will receive a coupon for a FREE Wildside Nature Tours/Olympus One-on-One session with one of our instructors, Lee Hoy or Rob Knight,  who are also Official Olympus Educators.