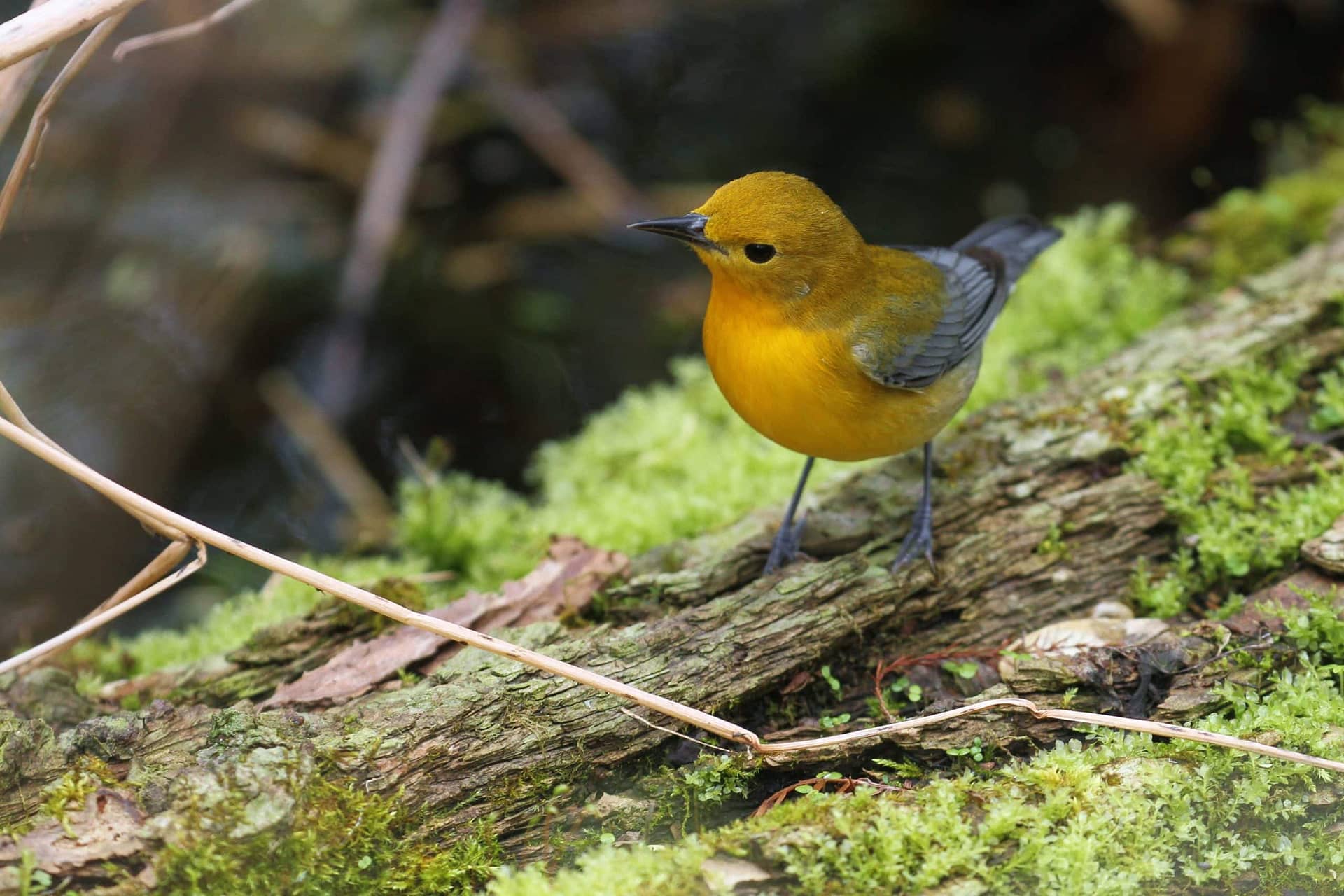 NEWS & UPDATES
Stay up-to-date with new tours, special offers and exciting news. We'll also share some hints and tips for travel, photography and birding. We will NEVER share nor sell your information!
Many guides from the Wildside crew are going to be at the Biggest Week in American Birding this year, and it's no surprise that the biggest draw for everyone visiting northwest Ohio right now is the opportunity to see so many stunning warblers up-close and in their breeding plumage finery! Crushing, point-blank views of adult male Black-throated Blue Warbler, Blackpoll Warbler, and over 20 other warbler species are a regular sight and what makes this festival so awesome – but warblers, by their very nature, don't always make it so easy on us…. so here are 5 warblers that can be see at the biggest week, but shown partially hidden or otherwise slightly more difficult to discern; often as they are in the field. See if you can ID them, and leave your guesses in the comments. I'll post the answers and some ID tips in a few days! If you're going to be at the BWIAB, look for us on the boardwalk and say hi!
Answers to the quiz!
#1 – A warbler angled downward with black-and-white striped plumage….. a Black-and-white Warbler! What a great name! They creep around like a nuthatch and are often angled downwards like this. The dark leg color also eliminates male Blackpoll Warbler which is also black-and-white in color but has orange legs!
#2 – Not a lot to work with here, but a greenish-blue warbler without any wingbars but if you look carefully between the leaves you can see a large white square, or 'hankerchief' indicating this is a female Black-throated Blue Warbler!
#3 – Very tricky, mostly hidden warbler! But that yellow face and distinctive black mask across the eyes make this a Blue-winged Warbler, the only warbler with that face pattern.
#4 – Closely related to the Blue-winged, this is a male Golden-winged Warbler. Striking face pattern with a broad black mask and hidden between the leaves you can see the broad golden-yellow wing patch. Additionally the light gray plumage is rather distinctive.
#5 – And finally, a rather skulky and slim warbler without any wingbars, with a nice yellow-y eyering, and a stunning navy-blue topside. This is a male Canada Warbler!