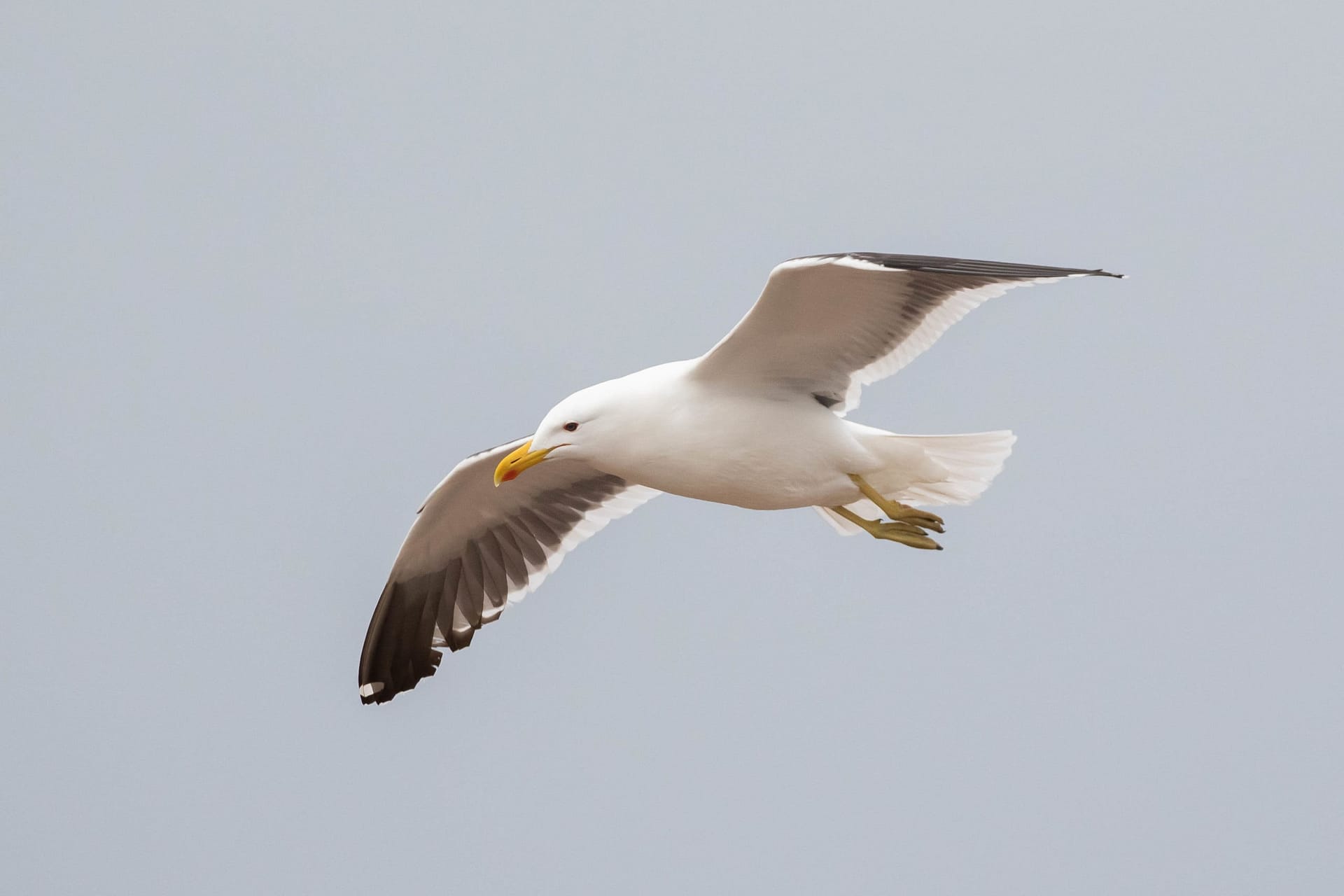 Kelp Gull in the Rio Grande Valley!
NEWS & UPDATES
Stay up-to-date with new tours, special offers and exciting news. We'll also share some hints and tips for travel, photography and birding. We will NEVER share nor sell your information!
Our annual TEXAS: Rio Grande in Spring tour just wrapped up this morning, and it was another one for the record books! We recorded 233 species for the week and thoroughly covered the entire Lower Rio Grande Valley region, from South Padre Island to Falcon State Park! With that many species, it might seem tough to pick just one as a tour highlight – but it's pretty easy for me – the undeniable highlight and total surprise was a stonking adult Kelp Gull we found at the Brownsville Landfill!
On the morning of April 20th we woke up to strong winds, dark skies, and fairly steady rain. I scrambled to switch around our plan for the day, and we shot off toward the coast to try and outrun the rain. By 9:20am we had arrived at the landfill, and it was packed with gulls as usual. We slowly drove around the trash piles and tractors, scanning the gulls and keeping an eye out for the outside chance at finding a Tamaulipas Crow which occasionally turn up here and have made this the most famous landfill in the country among birders. Suddenly I spotted a massive white gull standing among Laughing Gulls not far from the van. It was facing directly at us, and upon getting my binos on it realized it had a black mantle, pitch-black wingtips, yellow legs, and a fiercely thick bill. Dark mantle and yellow legs typically means Lesser Black-backed Gull, but no – this thing was a beast, and the mantle was way too dark; not navy-blue. It was instantly clear we had just stumbled into a vagrant Kelp Gull! Panic ensued…. needed to get everyone on it, which wasn't hard since it was so big and obvious among the Laughers, and needed to get photo documentation while sending out an alert to get more birders on the scene! An intense lighting storm signaled the rain was closing in on us, but workers said they'd be keeping the landfill open, and it wasn't long before the first chasers arrived. Luckily the gull stayed throughout the afternoon and was also re-found the following day for dozens of birders to see! There were no sightings on April 22nd however. As a bonus we also re-found a white-winged gull as we were leaving the dump which had previously been reported as a Glaucous Gull but turned out to be a somewhat beefy Iceland Gull!
Kelp Gull is a large, widespread gull of the entire southern hemisphere, but they are very rare vagrants to the United States. There are between 4 and 6 previous records for Texas depending on if some records pertain to the same individual or not, and this was the 1st for the Rio Grande Valley. Overall, there are probably ~20 records for the entire ABA. I have previously seen Kelp Gulls in South Africa, but this was an ABA lifer for me!
Gull expert Amar Ayyash put together this summary of Kelp Gull records from Texas:
1-Galveston County, 15 January – 05 April 1996. Adult following southern hemisphere molt regimen.

2-Kleberg County, 04 May 1996. Adult type, no p10 mirror.

3-Galveston County, 30 November – 21 April 1997. Presumed to be same individual from 1996.

4-Brazoria County, 08 November – 24 December 2008. Adult type in active flight feather molt with new p1-p2/p3, with remaining primaries and all secondaries old. Small, broken, p10 mirror.

5-Brazoria County, 19 December 2008. 1st cycle. To date, this is the most convincing 1st cycle record in the ABA area. No obvious features point away from a pure Kelp Gull. Also noteworthy is that an adult Kelp Gull was at this site on this date.

6-Cameron County, 20 April 2022. The abraded tips to the outer primaries are what you'd expect on a mid- summer gull from the northern hemisphere. So it is indeed in line with what many adult Kelps would look like in the austral summer (just ended in central/southern South America). This appearance seems most similar to birds from southern Brazil and Argentina (definitely not Australia/New Zealand where many adults are finishing up outer p-molt). Structurally, the longer bill and longer leg look are unlike the short-legged, stout bill of austrinus near around Antarctica. It's impossible to know, but my guess is this one could have failed to breed, molted primaries somewhat early… earlier than a typical Kelp in S. America.
As if all that wasn't enough, birders staking out the Kelp Gull on April 22nd also discovered a beautiful Sooty Tern mixed in with the Laughing Gulls at the landfill! This is a very rare tropical tern in this region, but does have a pattern of sightings along the Texas coast during spring. It's possible the past few days of extremely strong SE winds blew it in off the Gulf. There's nothing like a good ol' case of Patagonia Picnic Table Effect in action!
To access the Brownsville Landfill get in line with the trucks. Do not enter scales until the truck before you exits. Pull on scales, exit car, and tell office staff you are birding. Sign in, and sign out on your way out. Closed Sundays. Open 7:00am – 3:30pm other days. Closed if too muddy. Follow all instructions from office and security staff!