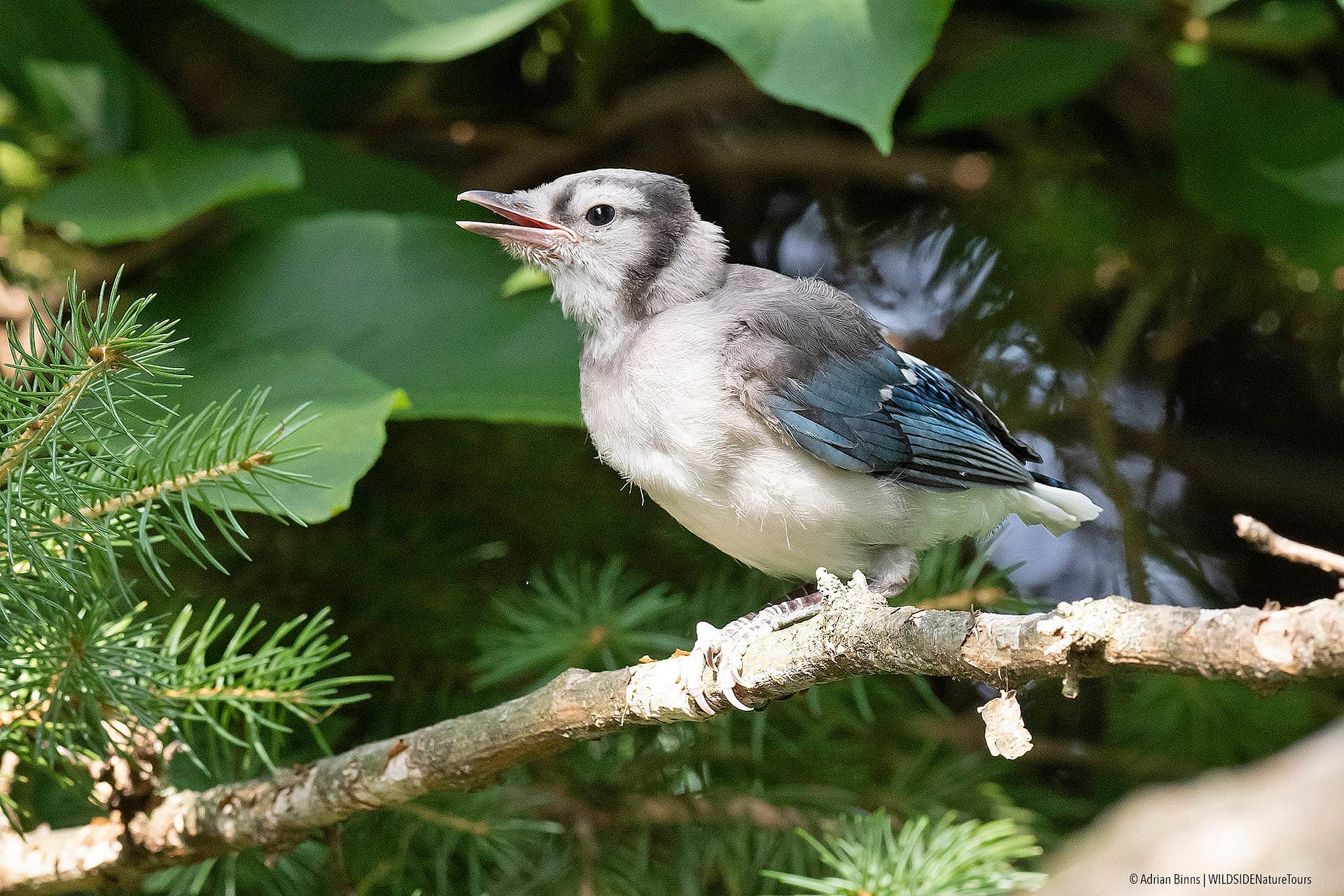 NEWS & UPDATES
Stay up-to-date with new tours, special offers and exciting news. We'll also share some hints and tips for travel, photography and birding. We will NEVER share nor sell your information!
June brings a bustle of avian activity to my suburban Philadelphia backyard. Birds are busy building nests, incubating eggs, and feeding their offspring.
Blue Jays raised three chicks in the canopy of our magnolia tree – the first time this species has nested in the yard. The young jays were surprisingly quiet while waiting for food, perhaps due to ever-raucous American Crows or squirrels keeping the parents vigilant against predation. A parade of newly-fledged American Robins, House Finches, and House Sparrows make ample noise, ceaselessly begging near my feeder station.
Last year a Red-bellied Woodpecker spent hours excavating a nest hole in a dying ailanthus tree, only to be evicted by European Starlings. This year, Downy Woodpeckers made their own hole in the same tree, and managed to successfully raise their brood. The smaller size hole seemed to be the secret to thwarting the ever-present marauders.
Each spring I see a see a Song Sparrow that had the misfortune of raising a Brown-headed Cowbird. This was the first season that I saw one laboring to feed two cowbirds!  Surprisingly, House Wrens that have faithfully used at least one of my backyard nest boxes every year have been absent (so far), though I hear them chattering nearby in the neighborhood.
Perhaps most enjoyable are the Carolina Wrens that steal peanuts from the hopper, and flit under and through the "playground" of hollow logs placed around my garden. They are busy caring for three young that will hopefully take up residence with other backyard birds!