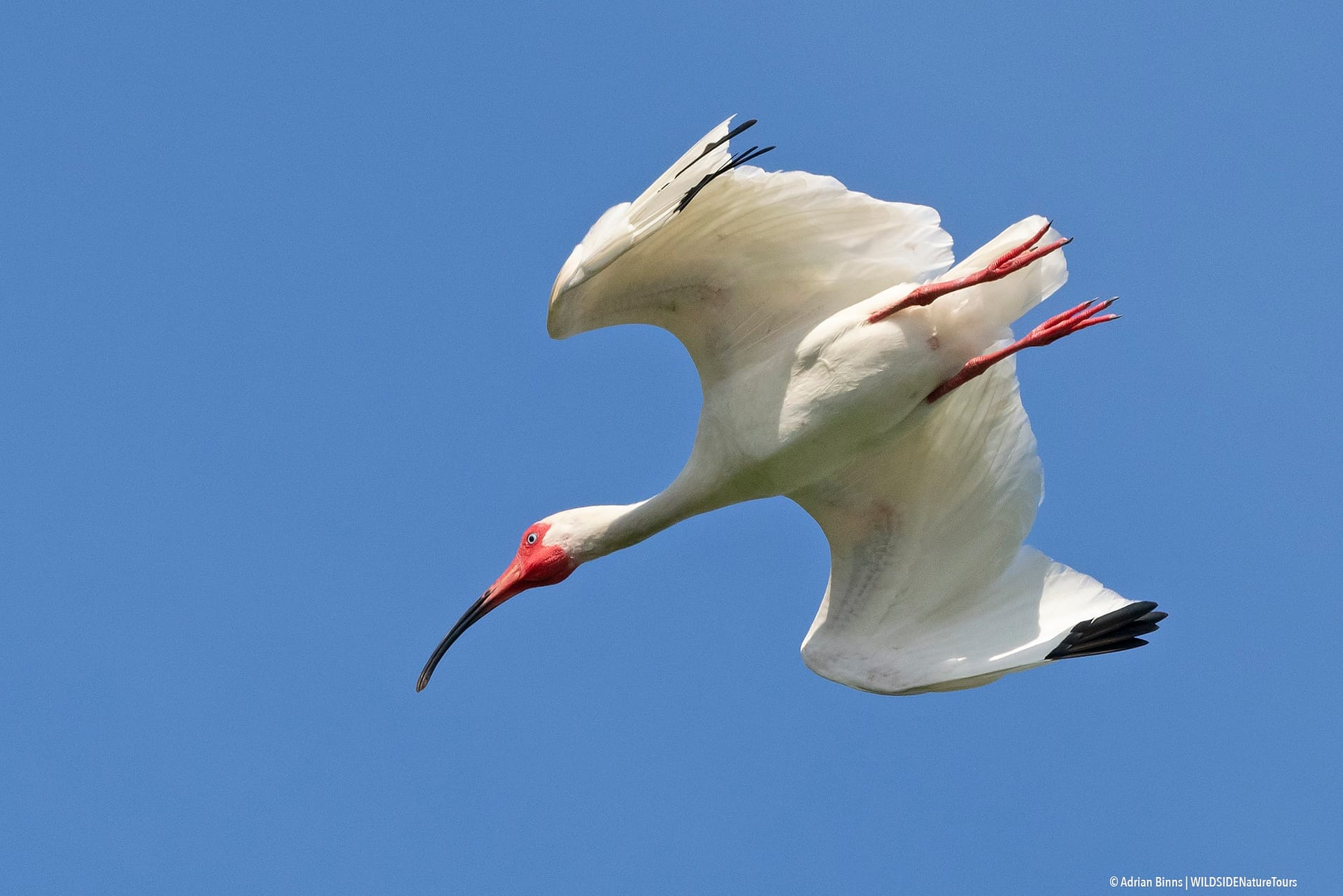 Ocean City Summer Spectacle
NEWS & UPDATES
Stay up-to-date with new tours, special offers and exciting news. We'll also share some hints and tips for travel, photography and birding. We will NEVER share nor sell your information!
Ocean City New Jersey is a favorite summer destination for surf, sand, and sunshine. For birders, Ocean City brings extra-special summer fun, hosting a large rookery of wading birds that is highly accessible and fascinating. At the Ocean City Welcome Center, situated off the busy causeway that spans the bay, hundreds of herons, egrets and ibis create a wondrous spectacle of breeding birds. Their close proximity is amazing – birds occupy every shrub and tree, all remarkably close to onlookers ogling from a wide, elevated sidewalk. While the Welcome Center offers sweeping vistas of the expansive saltmarsh and Great Egg Harbor Bay waterways, many visitors focus cameras and binoculars on the avian activity just yards away.
The Ocean City rookery is among the most impressive wading-bird colonies on the Atlantic coast. Large numbers of Great and Snowy Egrets, Glossy Ibis, Black-crowned and Yellow-crowned Night-herons nest here, along with several Little Blue and Tricolored Herons. White Ibis are a new addition, with a half-dozen birds first reported in 2020. Now there are about 100 individuals present each day, reflecting the effects of climate change on this southern species.
During my visit in late June, some birds were incubating eggs, while others were feeding hungry chicks. The colony bustled with never-ending activity of birds preening plume feathers, clacking bills, bonding with mates, and squawking at encroaching neighbors. Birds flew in and out constantly, and I lifted my camera repeatedly to capture flight shots in the morning sun.
As the summer wears on, the colony will expand with more determined nesters and newly-hatched chicks. I look forward to returning for more exciting photography and birding at this summer hotspot!