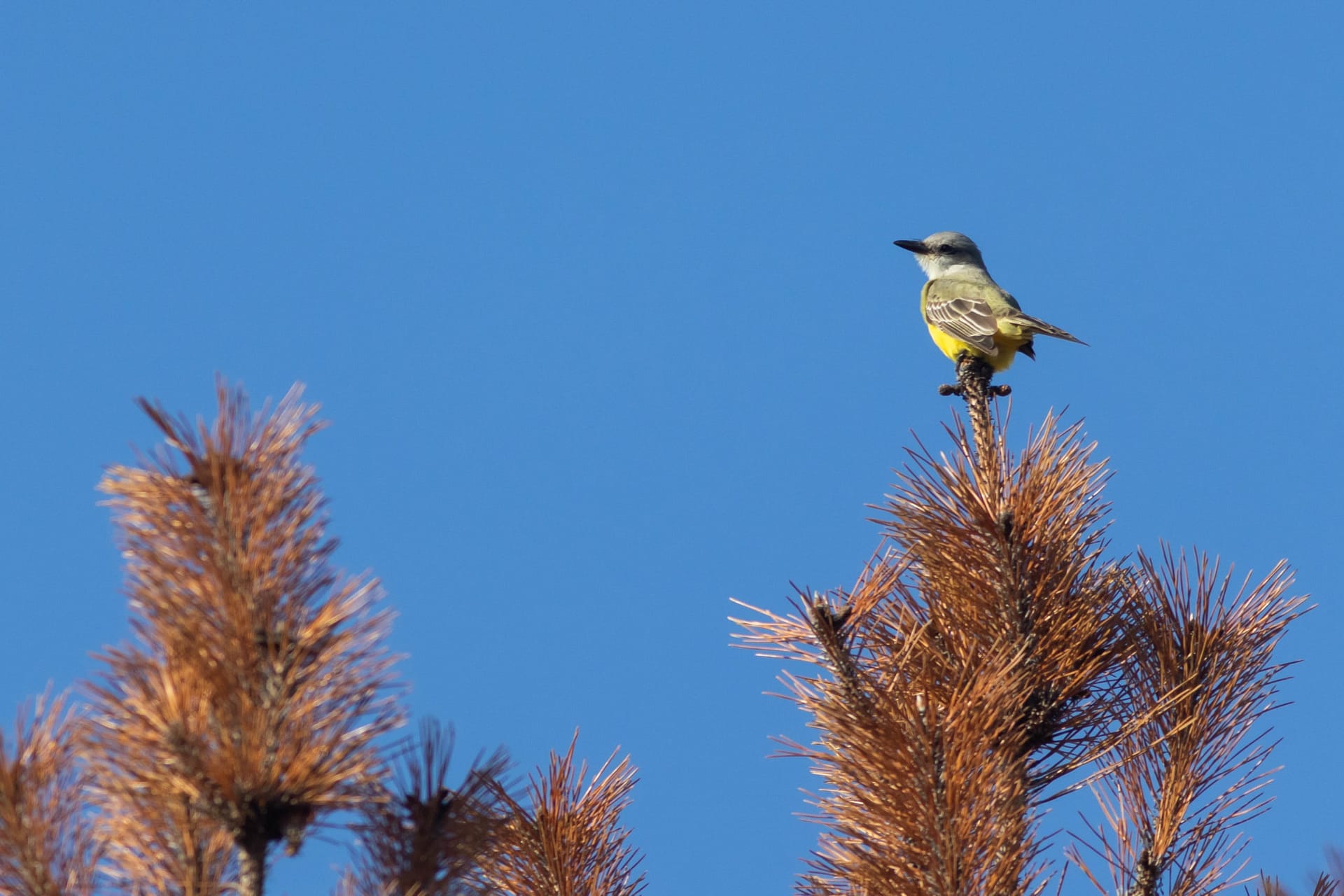 Tropical Kingbird in Cape May!
NEWS & UPDATES
Stay up-to-date with new tours, special offers and exciting news. We'll also share some hints and tips for travel, photography and birding. We will NEVER share nor sell your information!
Tropical Kingbird has an infamous aversion to New Jersey, but finally Cape May pulled it off! Howard Weinberg was the first to find it from the Coral deck, and over 60 birders were able to see it throughout the afternoon today! This sighting nicely lines up with a slew of records in the mid-Atlantic over the last week with sightings in VA, DE, and NY.
The kingbird was roaming widely around the Point, with 309 Yale Ave near the intersection of Lake/Yale being ground zero and then snaggy pines in the dunes between St. Peter's and the Coral deck being its main patch towards sunset. Moved as far E as Whilden Ave, as far W as Ocean Ave, and as far N as Cambridge Ave throughout the afternoon.
It was silent for almost the entire day, but finally at 4:40pm we heard it call when a Merlin flew close by and then later on after 5:20pm we heard it call many times when it would drop down low into the pines between St. Peter's and the Coral deck. The excited trilling call combined with its large bill and more blocky head confirm this as Tropical over the very similar Couch's. The larger size, green wash across breast, forked brown tail, etc rule out other yellow-bellied kingbird species. The nicely rounded primary tips and bright plumage confirm this is a juvenile. P5 and P4 are symmetrically replaced, following the eccentric molt limit pattern of HY birds.
The kingbird interacted with a few mockingbirds and weakly chased a few Yellow-rumped Warblers. It would almost always choose prominent treetop perches in snaggy, dead trees. It sallied out to catch at least a dozen large insects, especially ichneumon wasps.
Hopefully it sticks for a few more days so more birders can get this 1st New Jersey record!