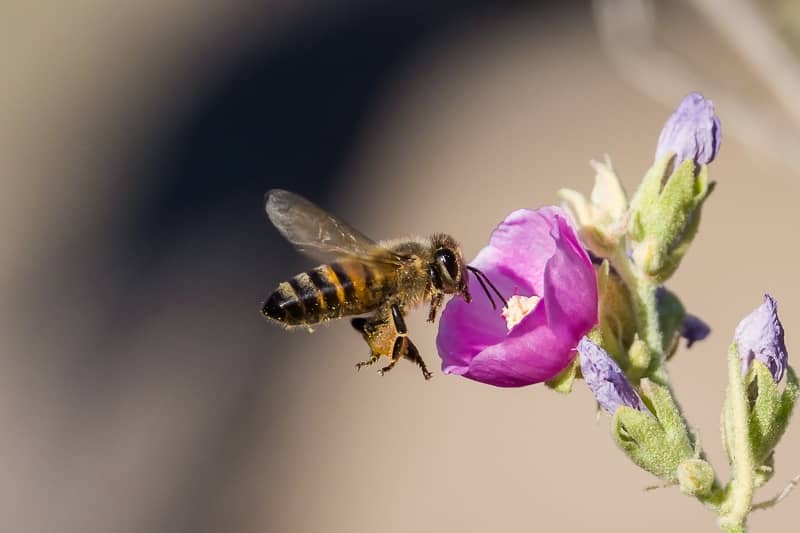 Glad I Made the Switch to Olympus – Reason #1
NEWS & UPDATES
Stay up-to-date with new tours, special offers and exciting news. We'll also share some hints and tips for travel, photography and birding. We will NEVER share nor sell your information!
When you talk to any photographer about their gear, you quickly realize that for many, there is a very strong opinion about it and they are usually quite attached to what they are using. For me, I had been a Canon shooter since my original Canon AE-1 with a broken meter that my mom had given me secondhand. My next Canon body was the 630 which was a film camera and the first Canon "L" lens I owned was the 100-300 f/5.6 L. This was the first autofocus EF "L" lens, I owned it for 27 years! So, I was certainly committed and had even invested in the Canon 600mm f/4.0 L IS II lens.
But then, there was THE day. It was almost one year ago at the Florida Birding & Photo Fest, where Wildside is one of the major sponsors of the event, that I held my first Olympus body, the OM-D E-M1x. Kevin had introduced me to the gear and had my curiousity peaked, but my doubts were still lingering after examining other mirrorless options for wildlife photography. After that first experience, which was a combination of pure delight and frustration at the number of features it offered but I had no idea how to utilize, I have never looked back and within a year of beginning to use the Olympus OM-D System, I was honored to be chosen as an official Olympus Educator!
I returned home to Texas from the festival and immediately sold my Canon 600mm and the 70-200mm and purchased the Olympus OM-D E-M1x, the Olympus M. Zuiko 300 f/4.0 IS PRO, the Olympus M. Zuiko 40-150 f/2.8 IS PRO, the Olympus M. Zuiko 7-14mm f/2.8 PRO, Olympus M. Zuiko 60mm f/2.8 Macro, (2) Olympus MC-20 teleconverters and (1) Olympus MC-14 teleconverter! How is that for a switch? I have since acquired a second Olympus OM-D E-M1x, an Olympus OM-D E-M1 Mark II for underwater and high speed photography, and Olympus M. Zuiko 8mm f/1.8 Fisheye PRO, the Olympus M. Zuiko 12-40 f/2.8 PRO, and a second 60mm macro to remain full time on my high speed setup. As an Olympus Educator, I was provided an Olympus OM-D E-M1 Mark III camera with which I have fallen in LOVE! But more on that camera in a on another day.
So, that was a brief summary of the switch to the Olympus OM-D system, but let's get to the point of today's post, why exactly am I GLAD I did it! We have all purchased some gear that we later regretted and before we ever make a switch, we worry about whether or not we are making a wise decision. I can honestly say that I am 100% glad I made the switch and here is the Reason #1 – Handholding 840 to 1200mm of lens with no problem on a regular basis! Let me explain a bit further. With a micro 4/3's system to determine the 35mm equivalent of a lens you multiply the focal length by two (2). So, an Olympus 300 f/4.0 is the equivalent of the Canon 600 mm f/4.0! But check out the weight difference between the two lenses I have owned at this focal length. The Olympus 300mm f/4.0 weighs 2.8 lbs and the Canon 600mm f4.0 II weights 8.65 lbs, that is a difference of  5.85lbs!! Now, we also need to include the weight of the Canon 5D IV WITH a vertical grip and the 1.4 teleconverter which was also required to shoot at 840mm's which is what I normally shot at with the Canon and where I shoot much of the time with the Olympus setup.
Olympus Gear & Weight
Olympus OM-D E-M1x (built-in Vertical Grip) = 2.2lbs
Olympus 300 f/4.0 = 2.8lbs
Olympus MC-14 Teleconverter = 0.375lbs
Total Weight of Olympus Gear = 5.375lbs
Canon Gear & Weight
Canon 5D IV + Vertical Grip = 2.82lbs
Canon 600mm f/4.0 II = 8.65lbs
Canon 1.4 Teleconverter = 0.5lbs
Total Weight of Canon Gear = 11.97lbs
Now, the Canon gear is 2.22 times heavier than the Olympus package! Let's give Canon credit for a lighter Canon 600mm III (the newest version) which weighs 6.7lbs. but that is still almost double the weight!
Now, to demonstrate the importance of the weight savings, here is an image I took yesterday of a Western Honey Bee in flight at a Small-leaf Globe Mallow (Sphaeralcea parvifolia) that was about 4 to 4.5′ away from me. I had been photographing birds and saw this out of the corner of my eye, so I swung my Olympus gear around and snagged several images of this bee hovering in front of this flower.
First, how many of you even want to try and imagine hand holding 11.97 or 10lbs of camera gear to capture this image? I can promise you, having handheld my canon setup often for birds in flight such as soaring raptors, you wouldn't. And this is reason #1 I am so thrilled with having made the switch to the Olympus OM-D system from a full frame system. Images like this which result from handholding my gear due to the lighter weight (and I haven't even whispered in your ear yet about the image stabillization system on the Olympus). Yes, my shutter speed was 1/1600 which is faster than the typical hand holding shutter speed rule of 1/focal length (in this case 840mm), but here is a KEY thing you might not have realized. Remember when I said the bee was 4 to 4.5′ feet from me? Guess what the closest focusing distance is of the newest Canon 600mm? It is 13.78′,! Whoopsie! You aren't even close to being able to focus on this bee from where I was sitting, but then again, that is probably another "Glad I made the switch to Olympus" post for a later date!
If you haven't made the switch yet, what are you waiting for?
Lee Hoy
Olympus Educator
Wildside Photography Workshop Leader
Owner of Big Bend Birding & Photo Tours