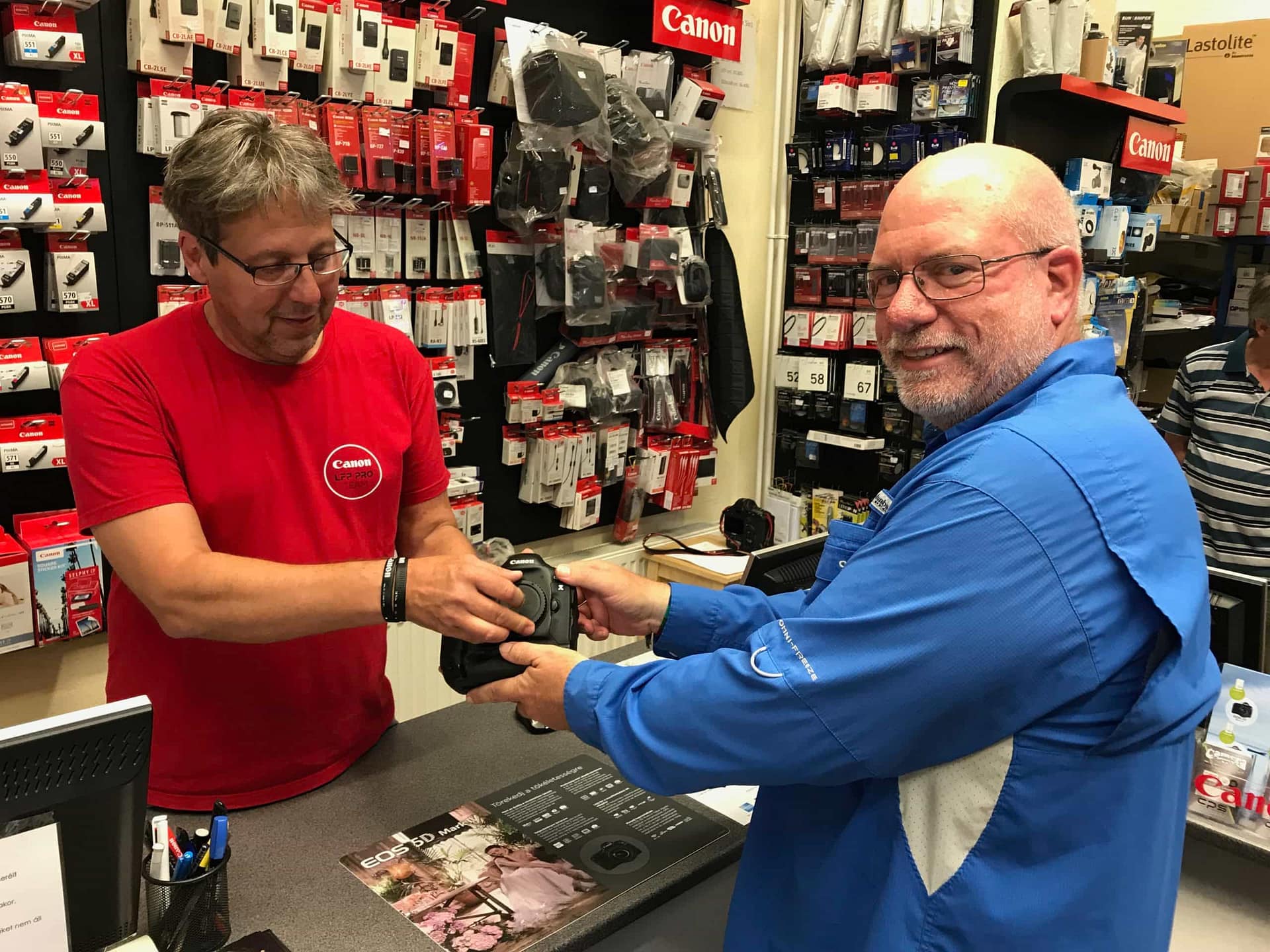 Praise for Canon and a Little Shop in Hungary
NEWS & UPDATES
Stay up-to-date with new tours, special offers and exciting news. We'll also share some hints and tips for travel, photography and birding. We will NEVER share nor sell your information!
Bad things happen. We've all been there. From locking keys in the car to losing a wallet, every knows that sinking feeling at the moment of realization.
On my recent trip to Hungary, leading a photo tour, I stepped away from my tripod for a moment to help a participant with her camera… a few moments later a strong gust of wind blew between us and I heard a thud. I turned to see my Canon 1DX body and borrowed 800mm lens on the ground… no longer attached to each other. That sinking feeling took a moment to happen as my brain wrapped around the situation.
When I was finally able to inspect the damage, I found the mount on the lens and the mount on the body both broken. This was only day two of the tour and I was down one body and my big lens. Oh, well, I thought… move on and shoot with my other body and 100-400 lens.
However, our local guide, Gabor (he and his wife, Andrea, own Kondor Ecolodge), was already on the phone calling a friend. The friend gave him the name and number he needed and Gabor continued his quest. A few minutes later we were on our way to Budapest… making our previously planned, afternoon ice cream stop along the way, of course!
I had photographed Little Owl, European Roller and many Bee Eaters with this lens and body during the previous 36 hours we had been in Hungary, before the nightmare happened…
Arriving at CAMERA KFT., a Canon Professional Services repair shop and camera store, I handed over the broken equipment and was told to come back in 90 minutes. Really? 90 minutes?!
90 minutes later the lens was good as new. However, the body repair was going to take longer, so they loaned me a 1DX body until the next day, when they said the camera body would be fixed.
The following afternoon, Gabor and I drove back to Budapest to pick up my Canon body from the repair shop (and returned the free loaner). Matei Miklós handed me my freshly repaired camera and sent me on my way. Fortunately, I have insurance through NANPA (North American Nature Photographers Association) and they had a check ready to send before I returned home from Hungary.
Thanks for the great service Matei. I got a lot of great images with the repaired equipment!
–Kevin Loughlin