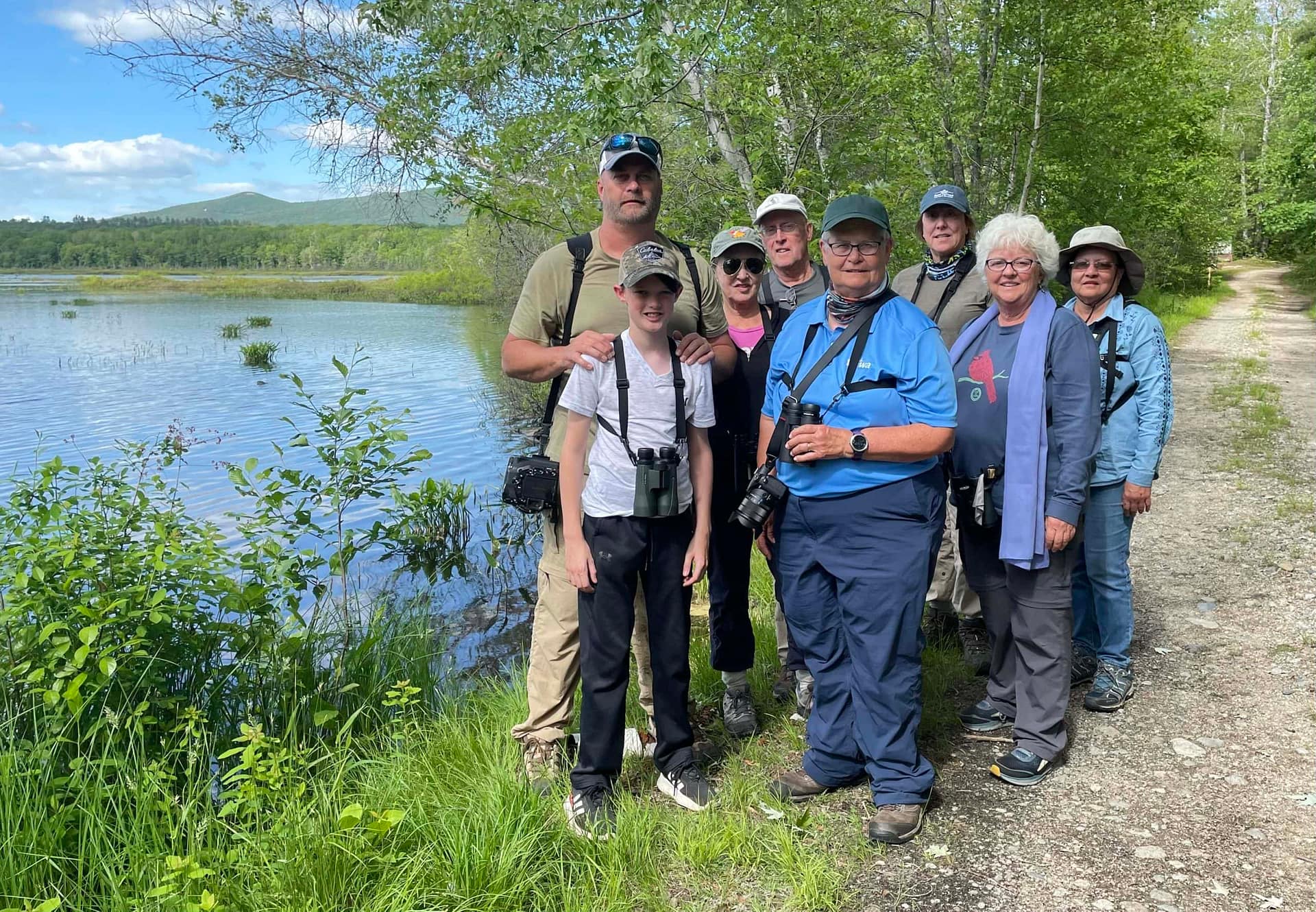 Big Year Update – Spring/Early Summer 2022
NEWS & UPDATES
Stay up-to-date with new tours, special offers and exciting news. We'll also share some hints and tips for travel, photography and birding. We will NEVER share nor sell your information!
Just a quick check-in here to share some links to our eBird trip reports from the spring and early summer tours we ran this year, starting with the new AZ: Black Hawk tour March 11-15, 2022. This was a great short tour where we were successful in seeing 66 migrating Common Black Hawks and tracked down a total of 149 species! Mid-March is a great time to be in Southeast Arizona, with lingering winter birds meeting northbound spring migrants in addition to the incredible resident species in this awesome region of the Southwest. Ruddy Ground-Dove, Painted Redstarts, Arizona Woodpeckers, Lucy's Warblers, Yellow-eyed Juncos, Lawrence's Goldfinches, Rufous-backed Robins, Elf Owl, Northern Beardless-Tyrannulet, Zone-tailed Hawks, and a Violet-crowned Hummingbird were all great additions to our year list! Rufous-backed Robin was a new ABA bird for me! In addition to the eBird trip report linked to above, I wrote out a standard trip report here.
Spring in South Texas is always a blast, and on the TX: Rio Grande Valley in Spring tour, April 17-23, we found 236 species including a super-rare adult Kelp Gull! Continuing from the Valley, we ran our short tour for the Hill Country specialties TX: Golden-cheeked Warbler & Black-capped Vireo, April 23-26. The Hill Country loop totaled 157 species! Combining the weeklong tour and Hill Country extension continues to be one of our most species-rich combos, and this year we racked up 279 species in 10 days of Texas birding!
For May we were at the Biggest Week in American Birding, as usual, and then Chris & Gabriel ran our OR/MI: Magee Marsh & Kirtland's Warbler tour May 16-23. This year we had 164 species, of course highlights by the Kirtland's Warblers and 28 total warbler species! Other stellar sightings included Grasshopper Sparrow, Gray-cheeked Thrush, Philadelphia Vireo, Yellow-bellied Flycatcher!
June saw us back in Maine for our annul ME: Mountains & Coast tour, June 5-11, along the Maine coast and north into New Hampshire and Vermont. We cleaned up on Bicknell's Thrush, Boreal Chickadee, Atlantic Puffin, Arctic Tern, Roseate Tern, and 20 warbler species among 162 species total! Immediately afterwards we ran a special, private 8-day version of the tour for Orange County Audubon Society and somehow also came up with 162 species!
And finally, our OR: Crater Lake & Klamath Basin tour, June 26-July 2, is only in it's second year but we have really fine-tuned the route around 4 counties along the border of Oregon and California and were able to find 183 species! This is an awesome tour for seeing a really great cast of Northwestern songbirds and other specialties! Highlights included 1o woodpecker species, 9 warbler species including a vagrant Northern Parula that we found(!), and other classic western birds like Calliope Hummingbird, Western Tanager, Black-headed Grosbeak, Clark's Grebe, and Canada Jay.
So as we head into late-summer and fall, our 2022 Big Year Series sits at 535 species! We are certainly on a record-setting pace, and can't wait to see what the rest of 2022 brings! Hope to see you out in the field! Contact us or check our website for more information on our North American Big Year Series of birding tours!