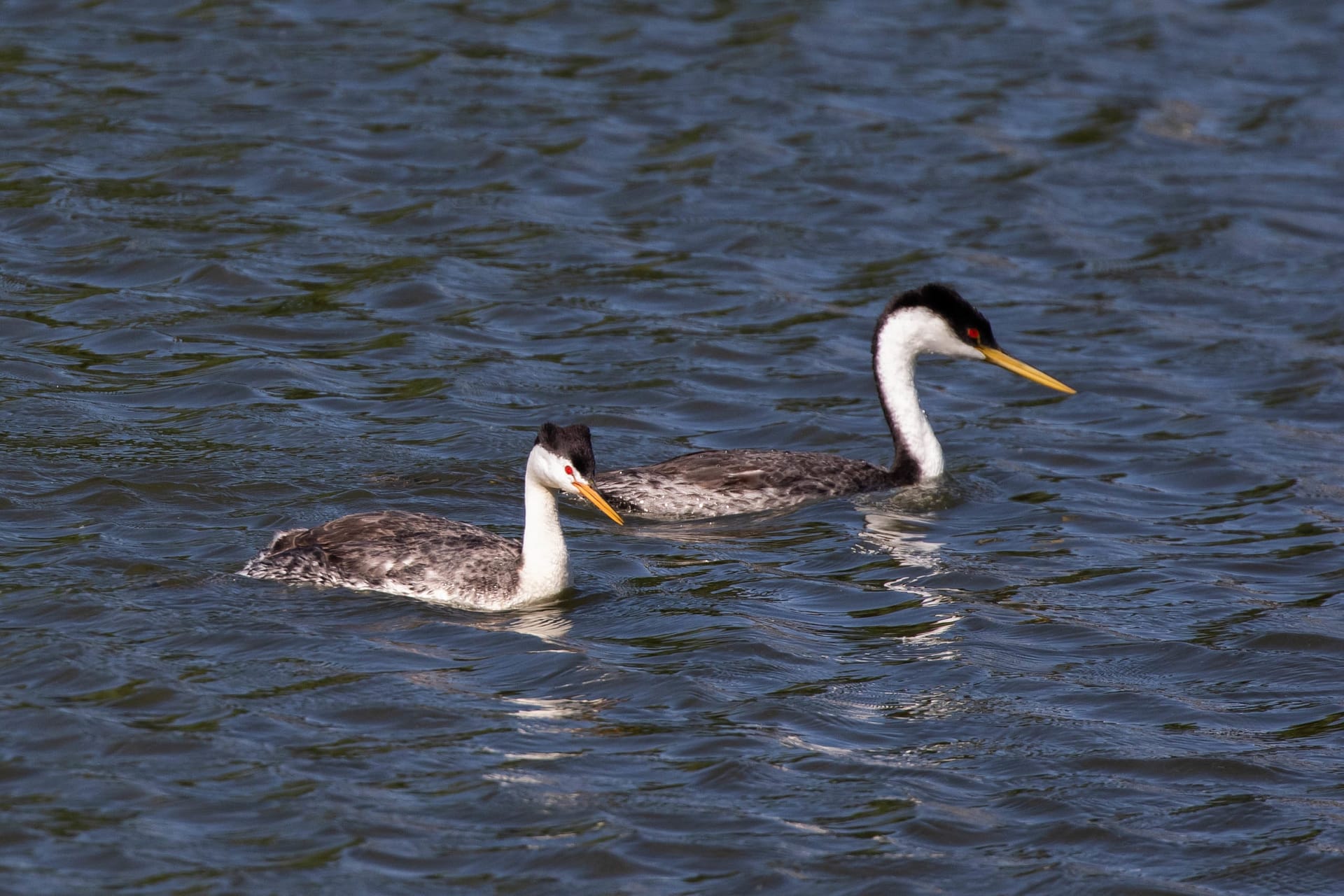 Hybrid Grebes – Coming Soon!
NEWS & UPDATES
Stay up-to-date with new tours, special offers and exciting news. We'll also share some hints and tips for travel, photography and birding. We will NEVER share nor sell your information!
Putnam's Point in Klamath Falls is a well-known location to see lots of Western and Clark's Grebes, and to witness their incredible 'dancing' courtship behavior! We visit this site every year on my Oregon: Crater Lake & Klamath Basin tour. The park is currently under construction as they make the site even more birder-friendly with informational signs about all regional grebe species, nice new paths and flower gardens, a new observation deck, and a truly stunning sculpture of two dancing grebes right in the center! At Putnam's Point it isn't that unusual to see hybrids of the two large grebe species, and back on June 30th, my group was able to watch a large male Western Grebe catch multiple fish and feed them to his Clark's Grebe girlfriend! Look for more hybrids coming soon!