Thank You & HAPPY NEW YEAR!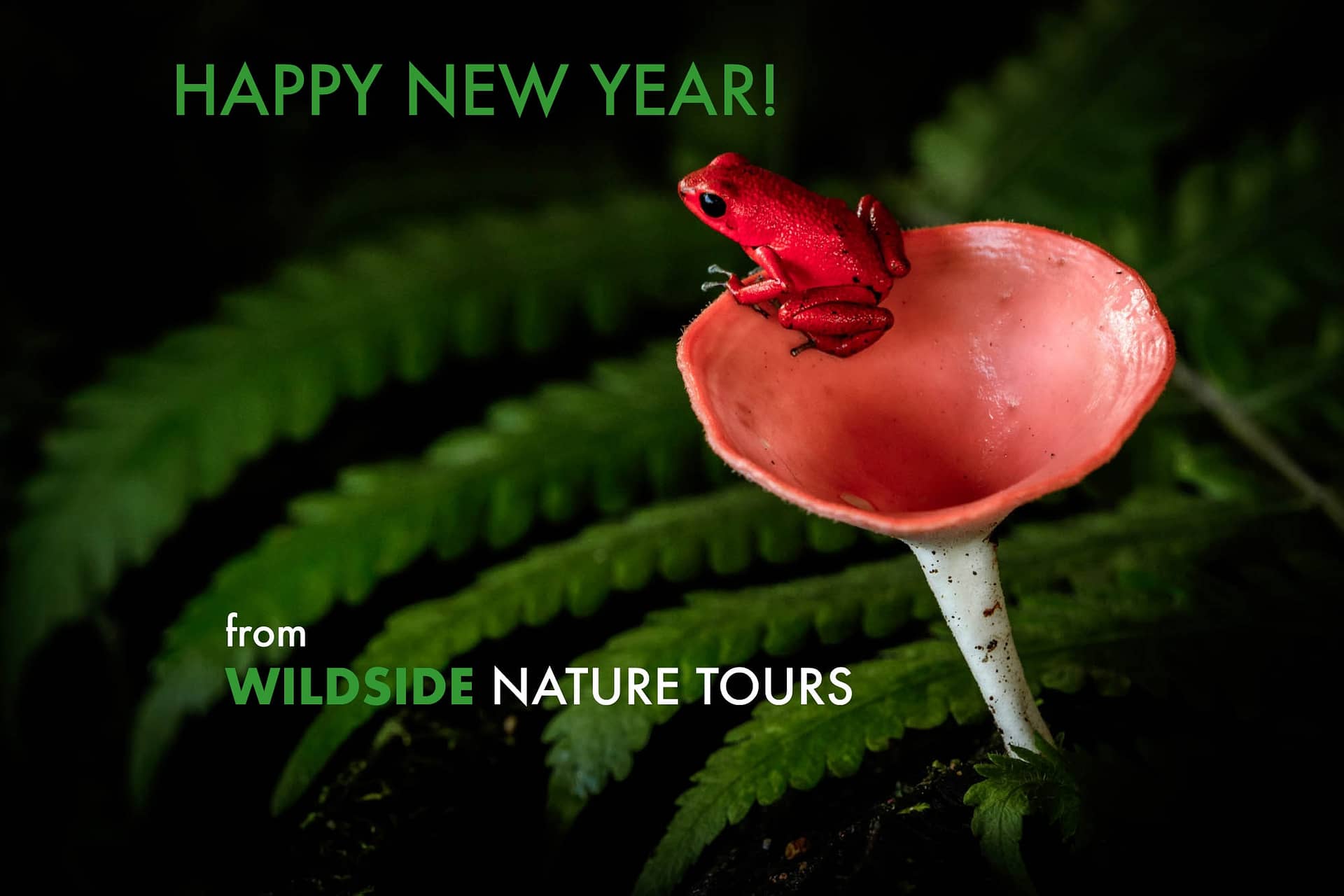 NEWS & UPDATES
Stay up-to-date with new tours, special offers and exciting news. We'll also share some hints and tips for travel, photography and birding. We will NEVER share nor sell your information!
THANK YOU FOR A WONDERFUL 2019!
Looking back on the adventures and friendships of 2019, we are incredibly grateful that we had the opportunity to travel on the Wildside with YOU.
You joined us in exploring 5 continents, experiencing wildlife safaris in Africa, journeying up the Amazon River, snorkeling around the Galapagos Islands, and making a Big Year of it across North America.
Thank you for your enthusiasm and trust as we tried out new tour destinations and styles, and welcomed new leaders, like Lee Hoy and Mandy Talpas, into our Wildside family.
Because you chose to travel with us in 2019 we were able to continue supporting organizations and conservation projects that are important to us and the world – among them BirdsCaribbean, Black Swamp Bird Observatory, and the Ohio Young Birders Club.
In addition, your trips with Wildside helped us contribute to the inaugural Frontiers in Ornithology Youth Symposium, which was attended by 150 kids, speakers, volunteers, and mentors, from 14 states. We look forward to being involved with this symposium again in years to come.
2020, and the next decade too, holds so many exciting things for all of us!
We are excited to present our new Nature Journaling tours, led by Catherine Hamilton, while Chris Brown and Alex Lamoreaux continue to expand our Big Year tour offerings. We will head to Antarctica with Kevin Loughlin, and Adrian Binns is leading us to Uganda.
This is just a glimpse of what we have in store for you! We hope you'll continue to explore the Wildside with us.
Happy New Year from the Wildside Team!