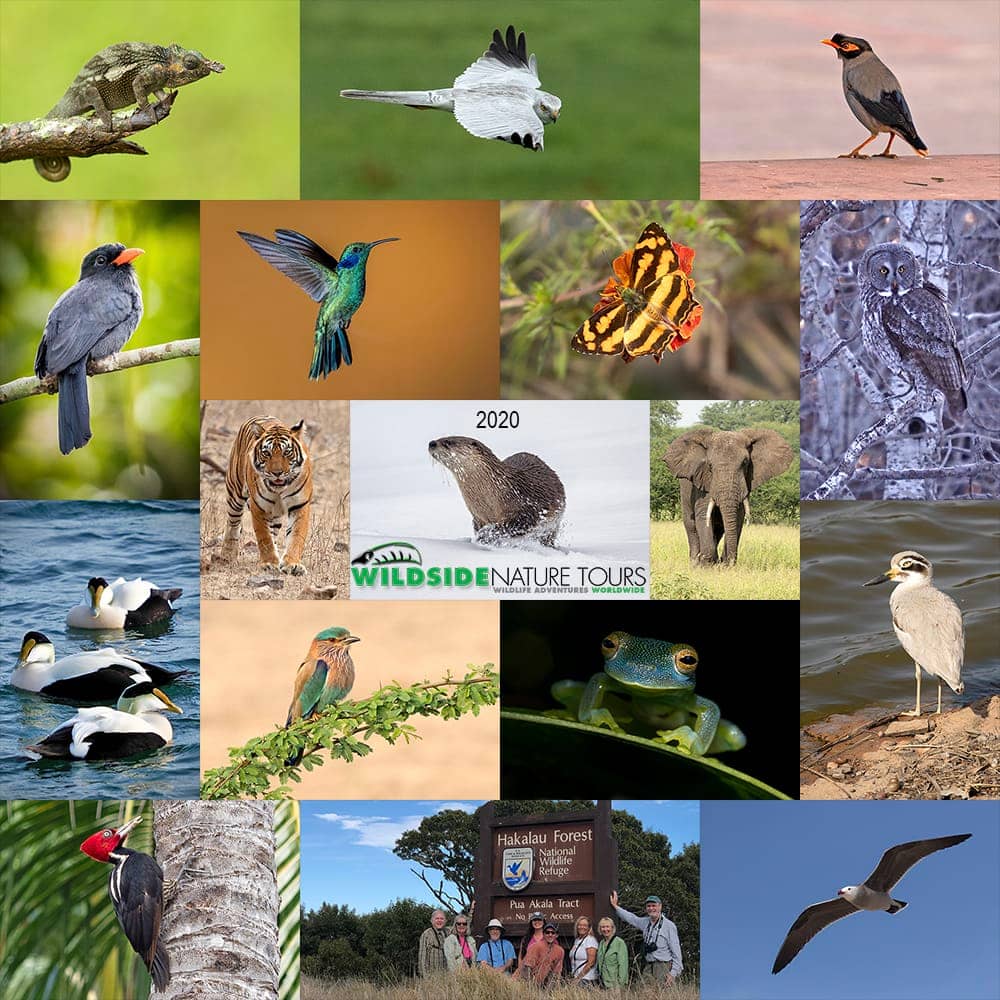 NEWS & UPDATES
Stay up-to-date with new tours, special offers and exciting news. We'll also share some hints and tips for travel, photography and birding. We will NEVER share nor sell your information!
From all of us at Wildside Nature Tours we wish you Happy Holidays and a Joyous New Year.
We look forward to traveling in 2021 and hope that you will join us.
Photos: 
Top left to right – Mt. Kilimanjaro Two-horned Chameleon (Tanzania/AB); Pallid Harrier (Tanzania/AB); Bank Myna (India/AB)
Center clockwise from upper left – Black-fronted Nunbird (Amazon/KL); Green Violetear (Costa Rica/KL); Common Jester (India/AB); Great Gray Owl (Minnesota/CB); Great Thick-knee (India/AB); Glass Frog (Costa Rica/KL); Indian Roller (India/AB); Common Eider (Massachusetts/CB); Bengal Tiger (India/AB); River Otter (Yellowstone/KL); Elephant (Kenya/AB)
Bottom left to right – Pale-billed Woodpecker (Belize/GC); WNT group (Hawaii/CB); Heermann's Gull (California/AL)
Photo credits:
AB – Adrian Binns; AL – Alex Lamoreaux; CB – Chris Brown; GC – Glen Crawford; KL – Kevin Loughlin